How to set up out-of-office on a Office 365 Shared Mailbox?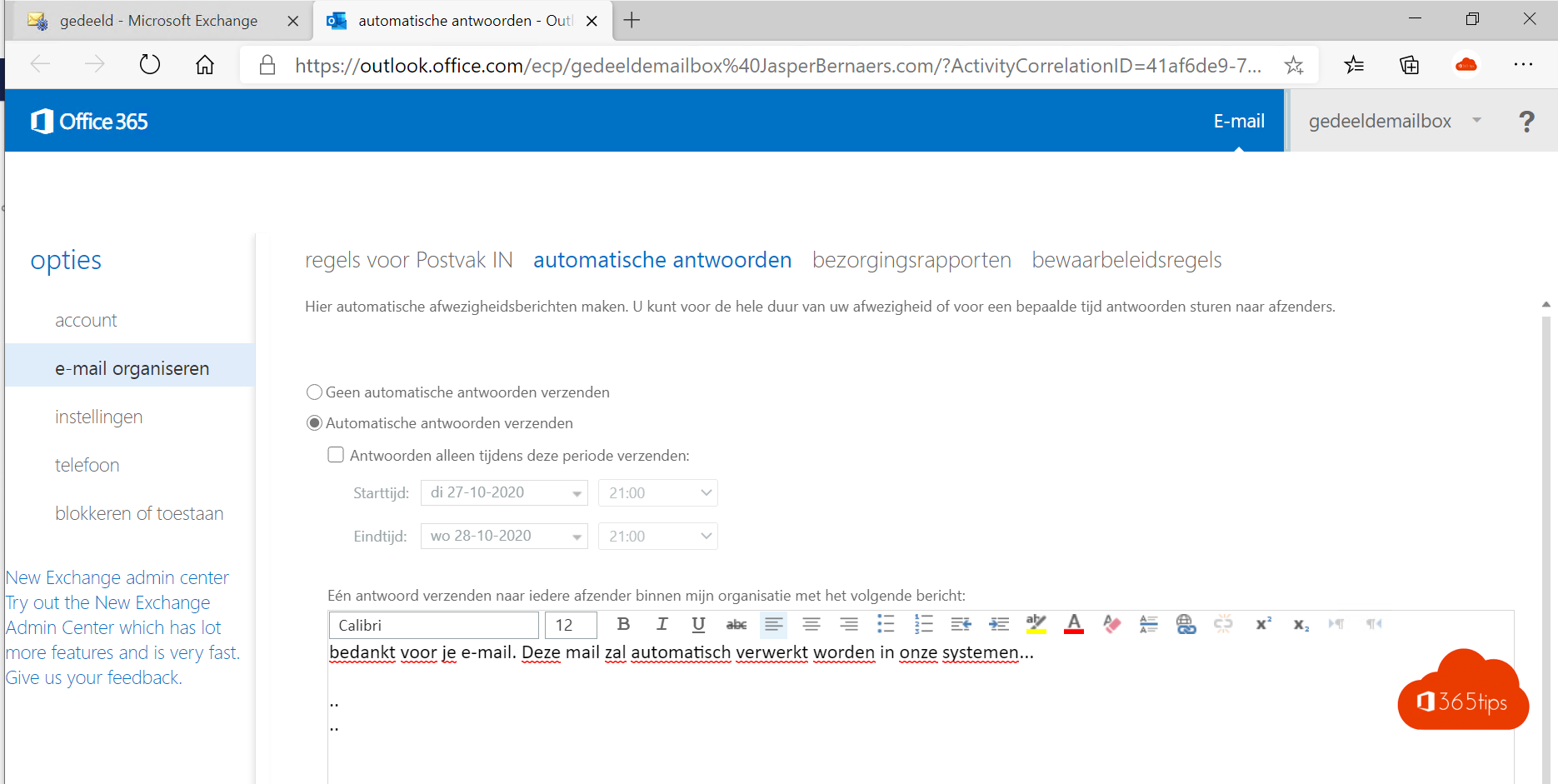 Automatic replies or Out of Office setting can be set to a shared mailbox through the Graphical Interface. (Shared mailboxes)
Looking for an Out of Office for your regular mailbox? -> Instructions here
Browse To Exchange Control Panel via the URLs below
The Exchange control panel can be accessed via one of the 3 urls below.
New panel: https://admin.exchange.microsoft.com/#/homepage
Old panel: https://outlook.office.com/ecp /
all portals: https://365tips.be/microsoftportals/

Select "other user" to set up an out of office on a shared mailbox
Choose "Another user" to log in as this person. (Not on dates, but on settings)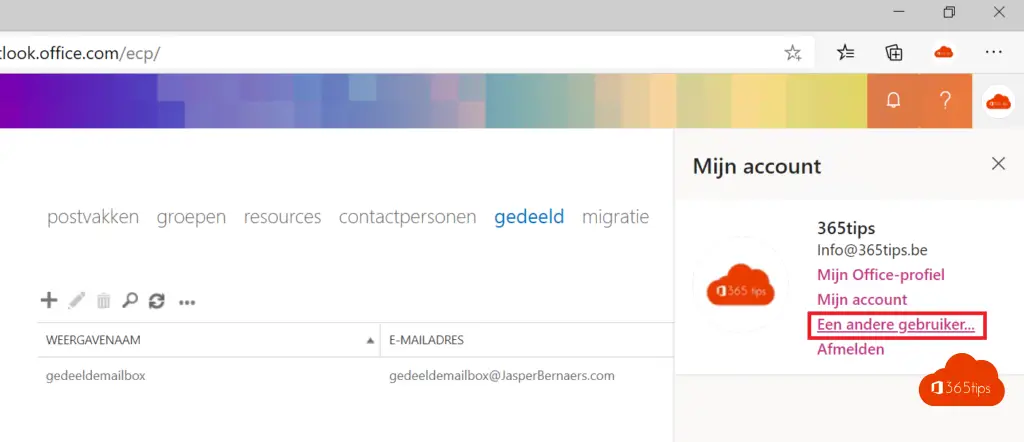 Locate the desired section mailbox in Exchange Online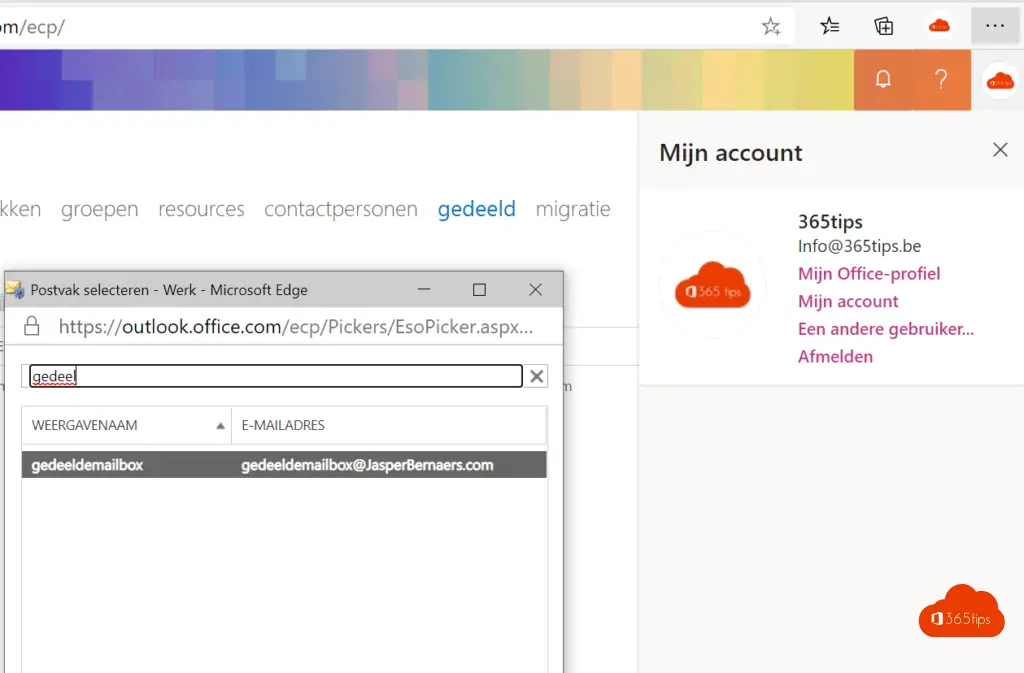 Set the automatic reply to the shared mailbox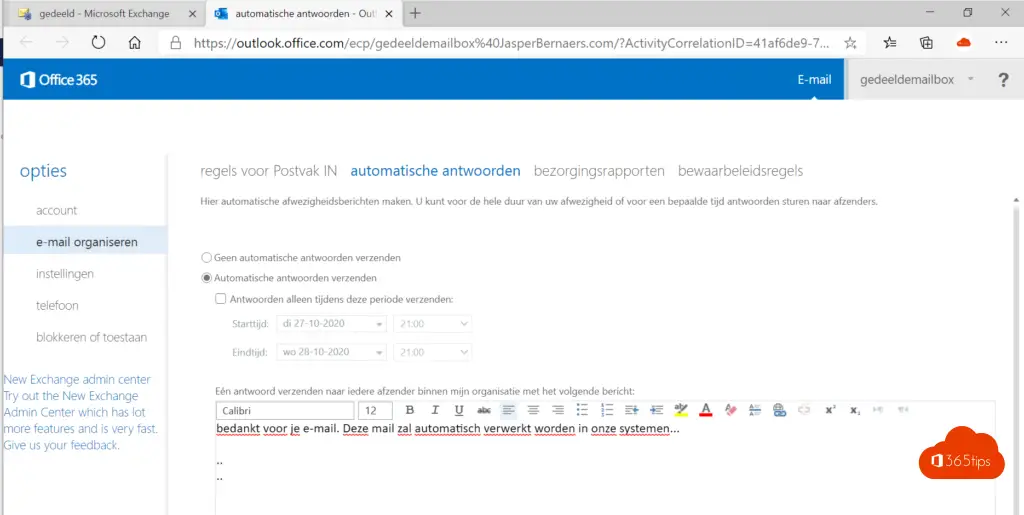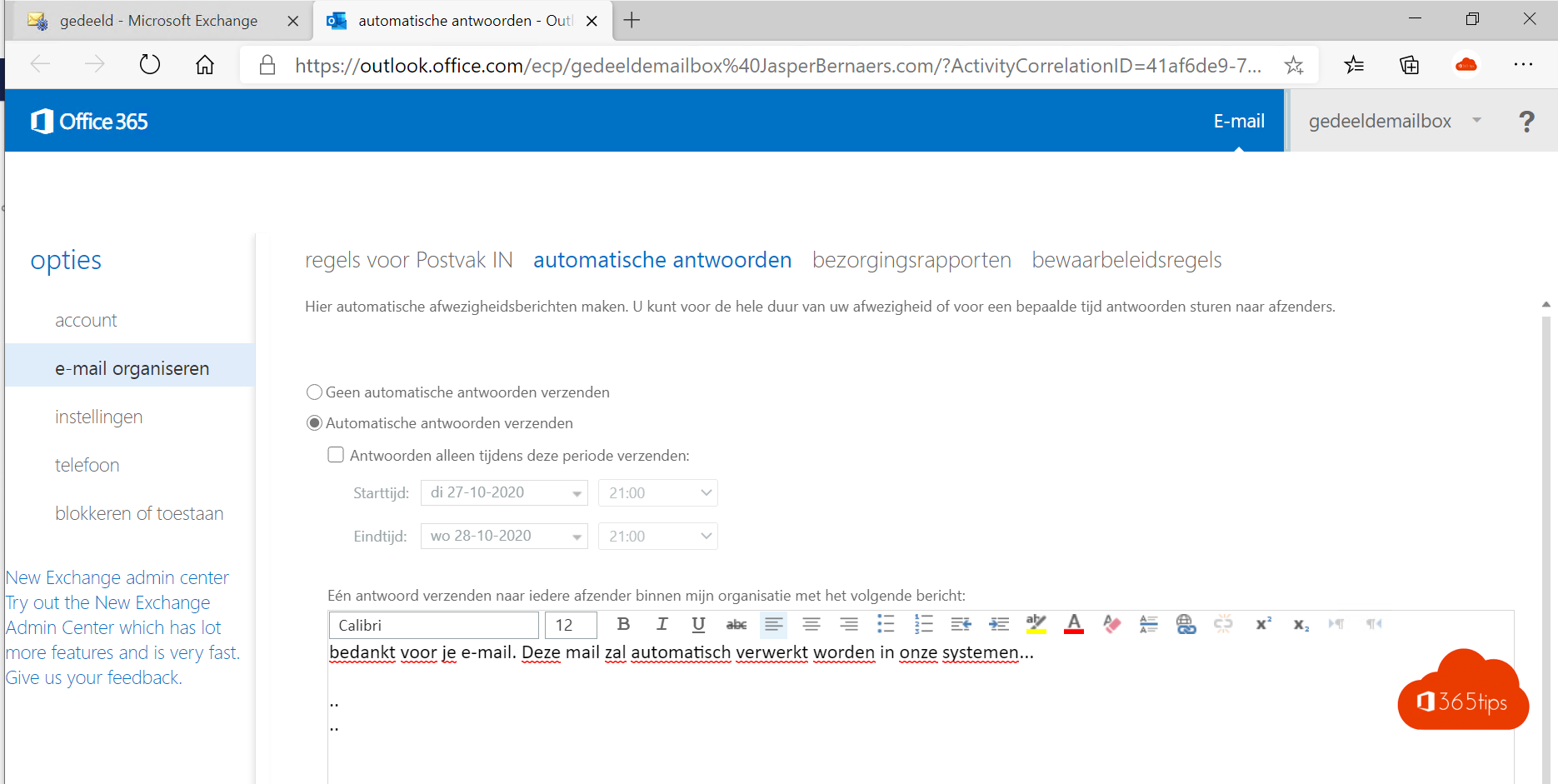 Also read 15 Microsoft Teams tips or other mail tips.
About the author
Tagged: Exchange Online, Microsoft 365, Microsoft Office 365