How to remove a Office 365 group or distribution group with PowerShell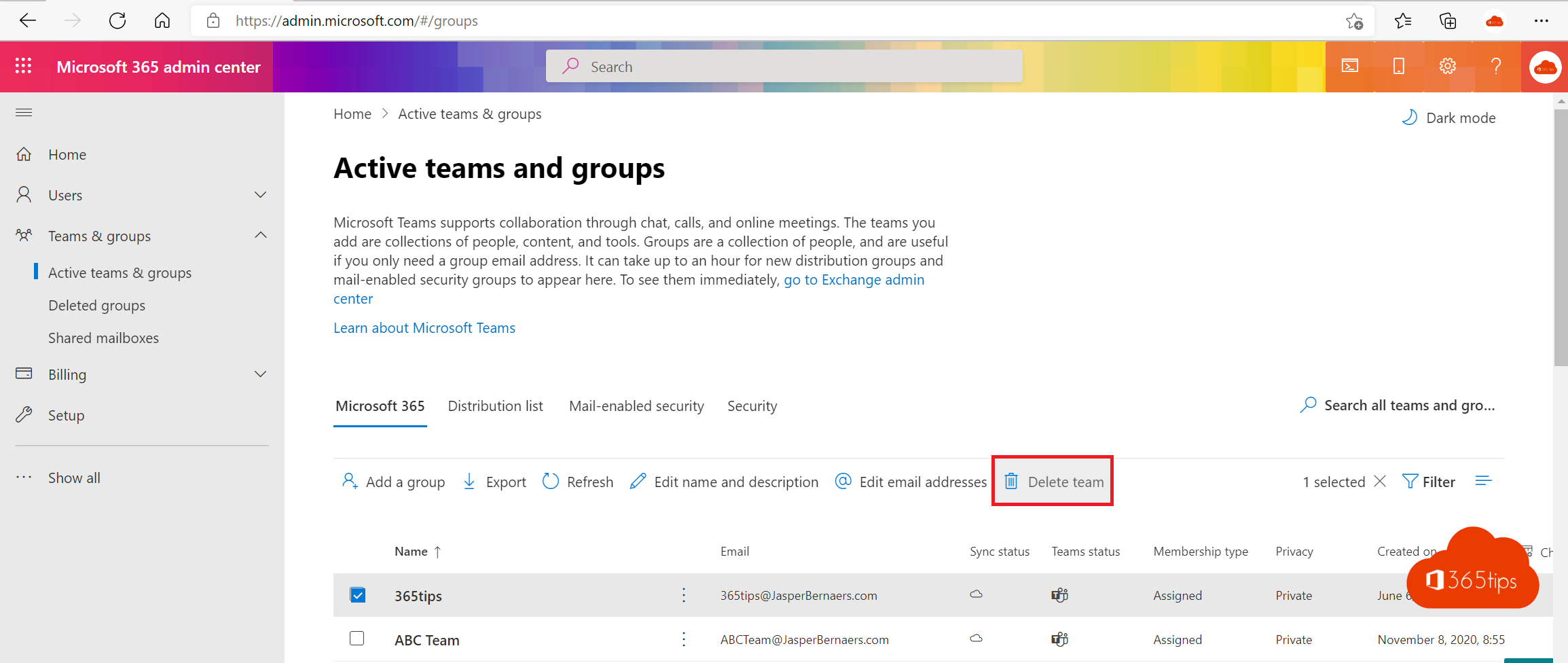 Deleting a Office 365 group through the admincenter
Browse go to https://admin.microsoft.com - Select left at Teams & Groups -> Active Teams and groups
Select the team you wish to delete -> press delete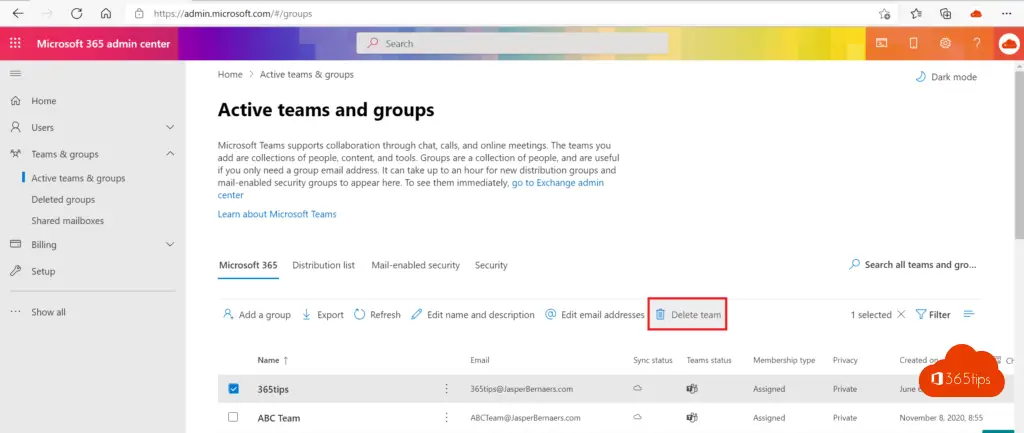 Delete a Office 365 group through the Exchange Control Panel
Browse To the Exchange Control Panel: http://outlook.office.com/ecp
Select groups and delete the Office 365 group.
Login at PowerShell Azure AD
Tutorial: How to install Azure AD preview module with PowerShell
Open Powershell as administrator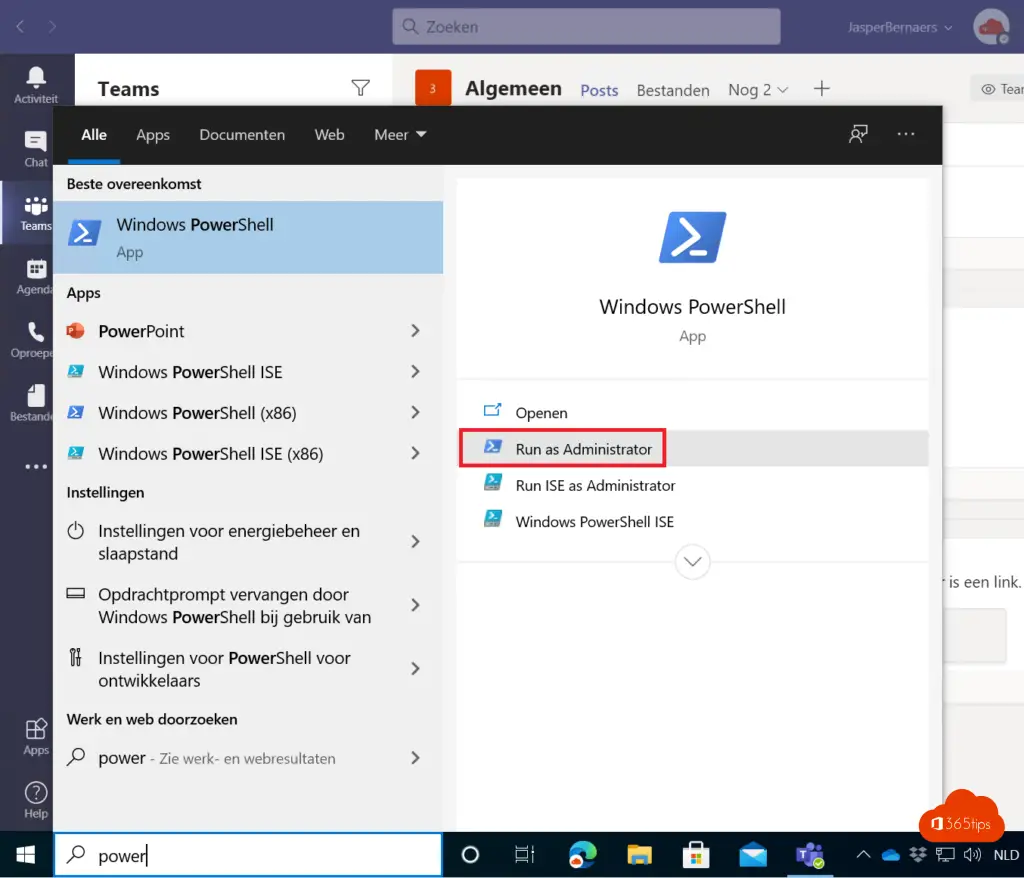 Install the PowerShell module from Azure AD
Run the following line in PowerShell:
install-package -Name AzureAD
Connect to AzureAD via PowerShell
Connect-AzureAD
Retrieve all deleted Office 365 groups
Through this command you can retrieve all Office 365 groups:
'Get-AzureADMSDeletedGroup'
Delete a Office 365 Group with Powershell - hard delete
Copy the ID after the get command and place ddit after -ID as in the screenshot below.
'Remove-AzureADMSDeletedDirectoryObject -Id 199e5c7....'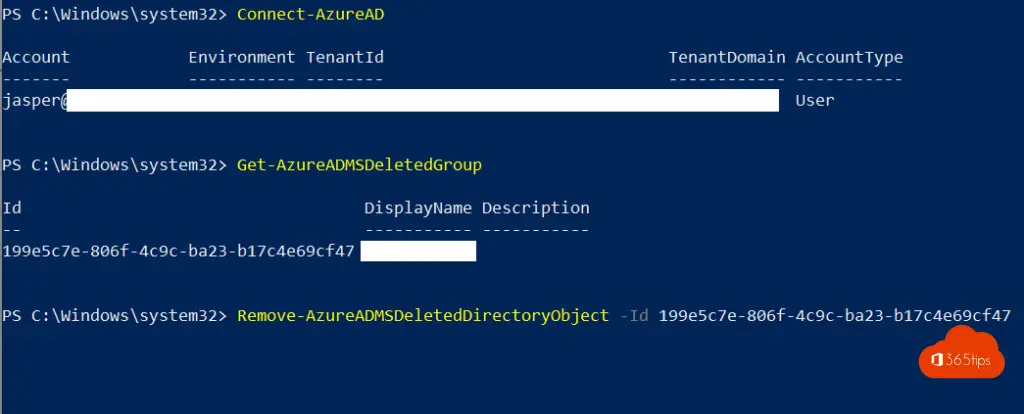 Also read
Getting Started Powershell for managing Microsoft 365
How to manage Microsoft Teams with Azure Cloud Shell
Tutorial: How to create and manage Microsoft Teams via PowerShell?
About the author
Tagged: Exchange Online, Manual, PowerShell