🤖 How can you install Office 365 Apps on your Windows PC or Mac?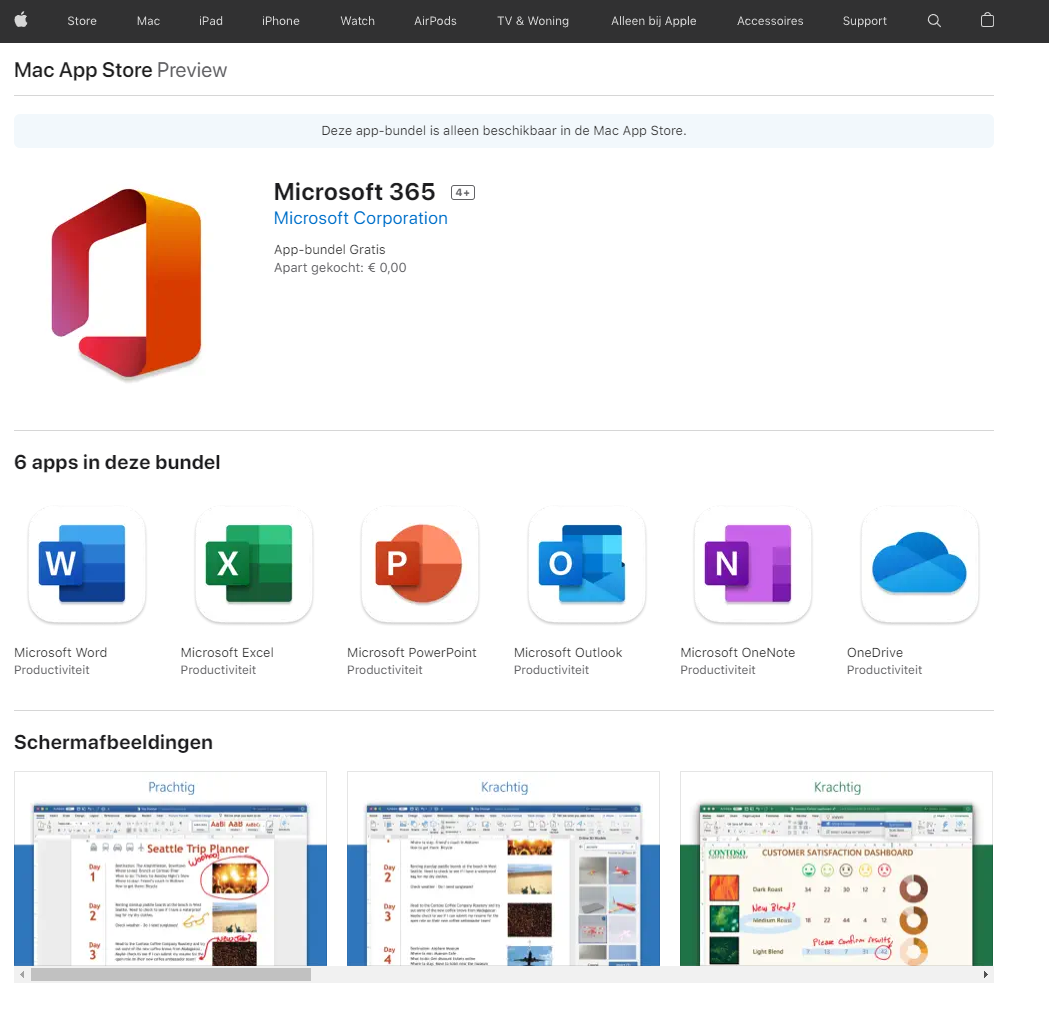 You can activate up to 5 Office 365 ProPlus installations with one Office 365 account.
In this article, you can see the guide to install Office ProPlus on own computer.
With Office 365 E3, E5, Business Premium and all Microsoft 365 packages, you have the right to install office on 5 computers.
Browse To the Microsoft 365 portal via office.com to download Office 365 apps
Access the office 365 portal at: www.offfice.com
Login with your work account.
Click Office 365 apps to download Office 365 apps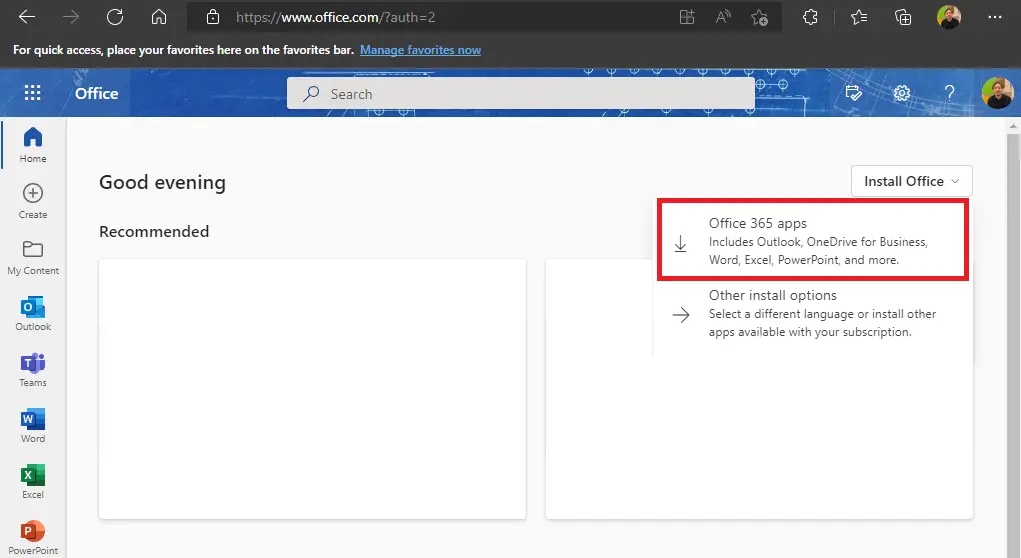 Select Run to start the installation of Office 365
Then choose open file, or run to start the installation of Office 365 ProPlus.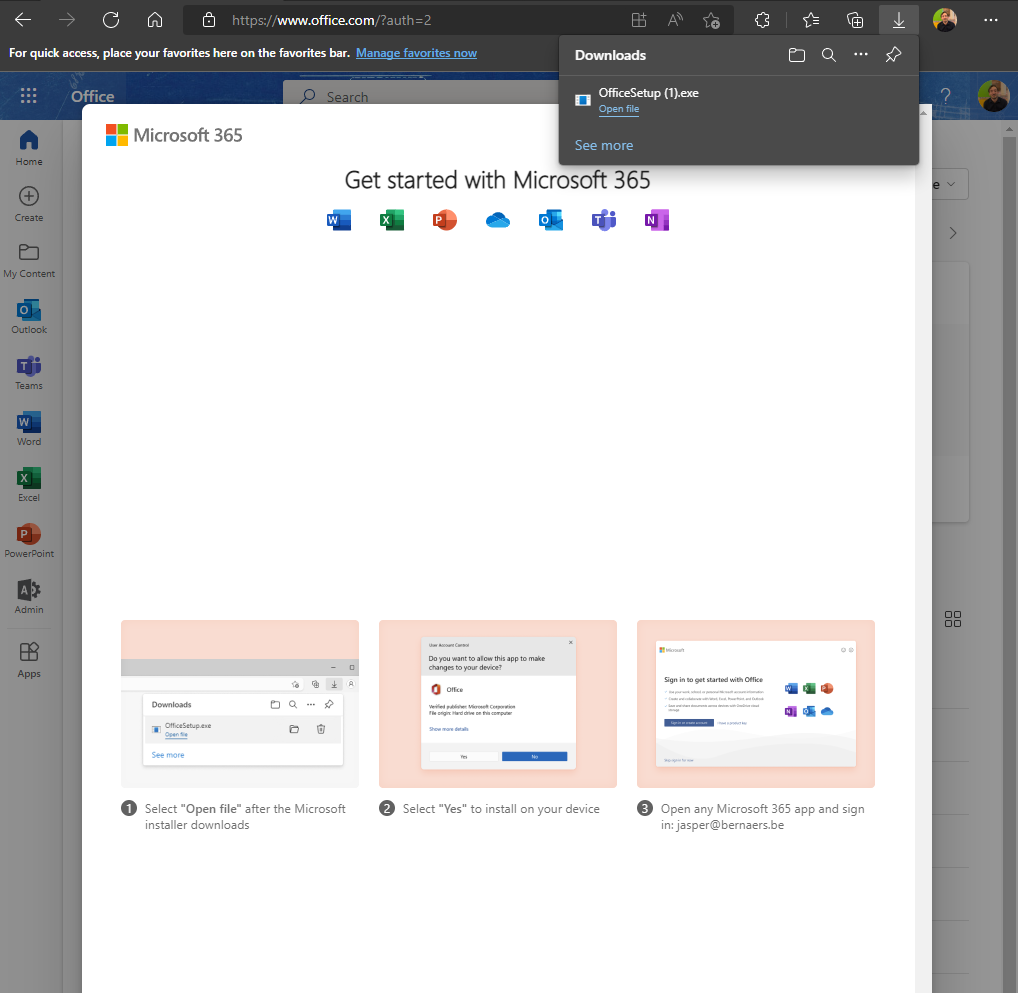 Select yes, to start the installation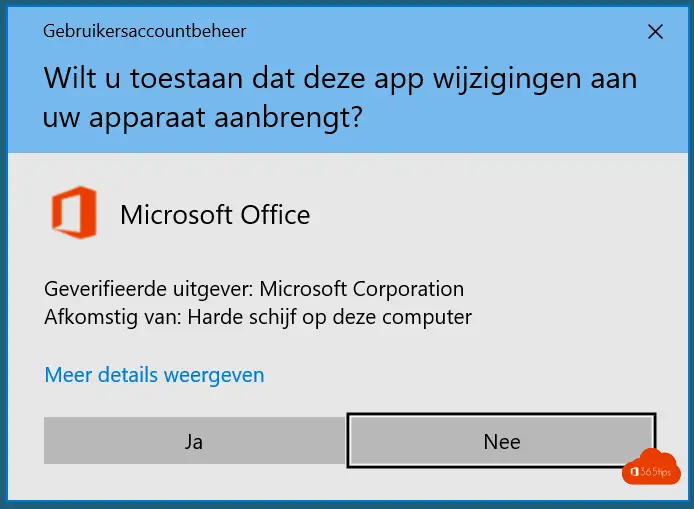 Office 365 install on macOS
If you wish to install Office 365 on MacOS for your Macbook, Macbook Air, iMac or any other Mac device you can surf to this URL.
https://apps.apple.com/nl/app-bundle/microsoft-365/id1450038993?mt=12
This web link will take you to a Microsoft 365 page which includes your Office Apps. Microsoft Word, Excel, PowerPoint, Outlook, OneNote & OneDrive. After installation, you will be able to activate with your work account Office 365 .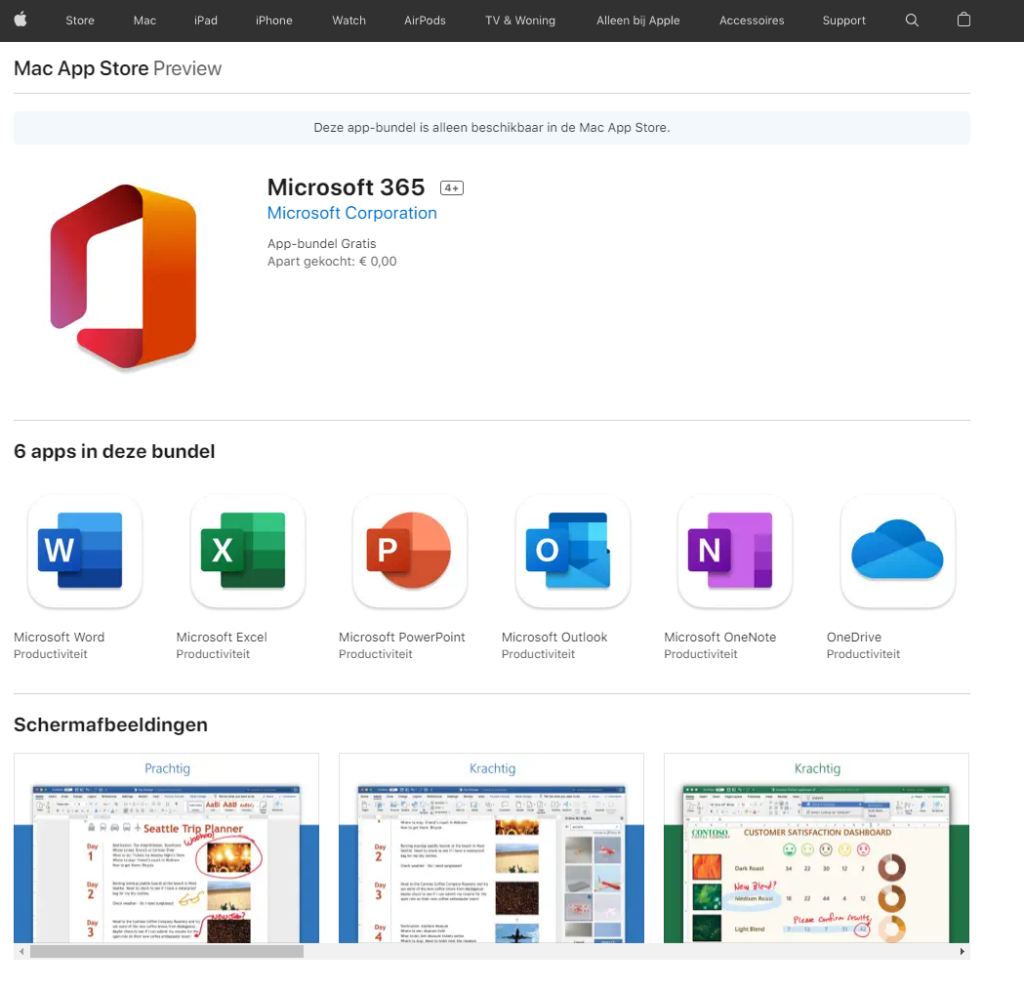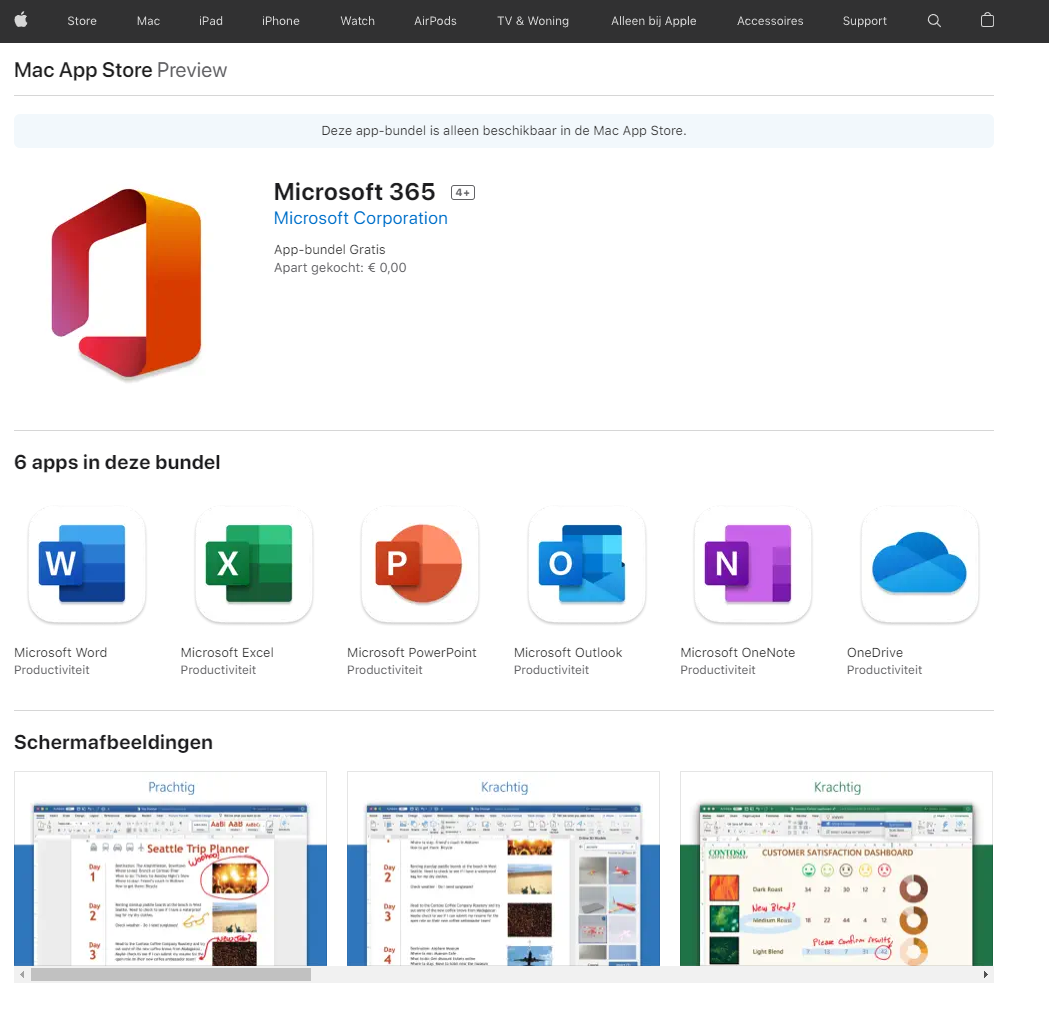 About the author
Tagged: Activate, Manual, Microsoft, Microsoft Office 365, Microsoft Windows, Office 365 Login, Office 365 ProPlus, Windows Autopilot