How to install Office 365 Apps for Business (ProPlus) on your Windows PC?
You can activate up to 5 Office 365 ProPlus installations with one Office 365 account.
In this article you can read the manual to install Office ProPlus on your own computer.
With Office 365 E3, E5, Business Premium you have the right to install office on 5 computers.
1. Browseto the Microsoft 365 portal via office.com
Open the office 365 portal via: www.offfice.com
Login with your work account.
2. Click on Office 365 apps to download Office 365 apps
3. Select on execute to start the installation
4. Select yes to start the installation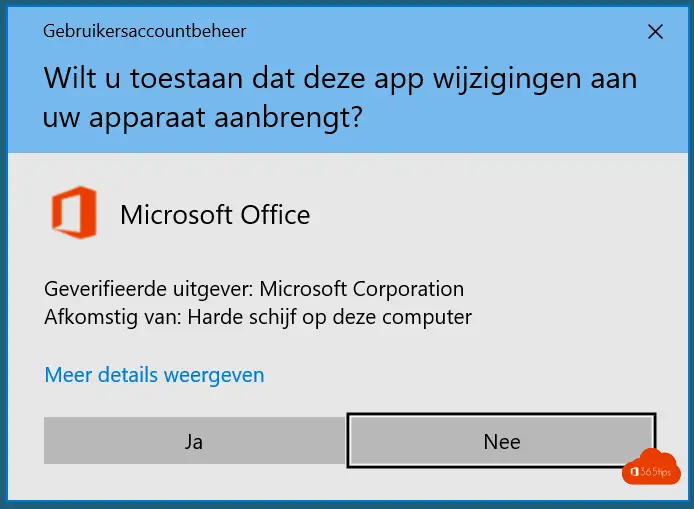 5. Within 15 minutes you can use Office 365 !
Office 365 controlled unrolling
Even better is that you will roll out Office 365 via Microsoft Intune. Read all about it here. Want to build your own Microsoft Intune environment? I can do it in 60 minutes! Creating an tenant Create one for experiments in 10 minutes.