These are the 15 steps to building a digital workplace with Microsoft 365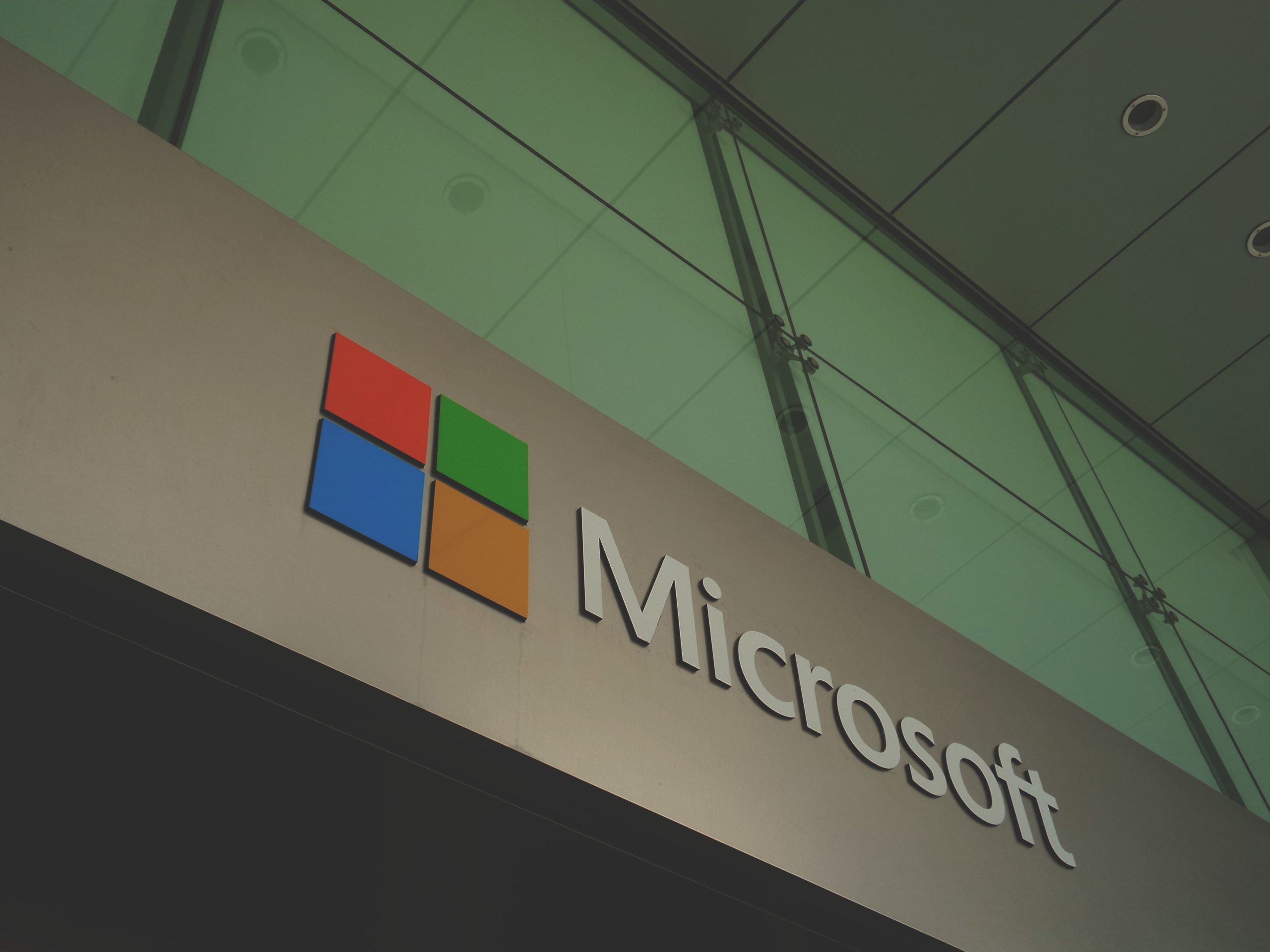 In this blog 15 steps to build a digital workplace based on Microsoft 365 with practical examples. These examples are elaborated throughout this article and link to technical blogs for the configuration.
1. Automatically deploy computers with Microsoft Endpoint manager
With Microsoft Intune or Microsoft EndPoint manager in combination with Windows Autopilot you can automatically deploy and update computers. Today, some organisations cannot replace a computer in 60 minutes. Requesting and installing a new computer can become a smooth process via this solution.
Many organisations are not equipped to manage devices with Intune. That is not very productive and often very unsafe. Windows versions get mixed up; some computers still have the old Windows 10. Some computers have not been updated in 5 years. If you want to go deeper to understand the autopilot story better, then you should read this article. An important take-away. Intune fits any organisation. From 5 people to 10.000. For Mac management (basic) to Windows 10, Android and iOS.
In 60 minutes you can have Windows Autopilot up and running. Ready for production. Take a look at this practical blog.
2. Perform Windows updates with Endpoint manager
Windows updates have to be done properly. And especially automatically in waves. So that not everyone gets a 'nasty' but necessary update. If you do it right. It takes a few minutes per update. And it only happens every 6 months.
Security updates are more frequent and take less time. You can provide a pop-up and give users the freedom to choose within 14 days to install this update.
3. Office 365 Proplus installation via Endpoint manager
Office 365 Apps = Office 365 ProPlus with Microsoft Teams included can be installed on all computers for all users via Intune. This is a transparent and very simple process with monitoring and follow-up in the Intune portal.
4. Using the new Microsoft Edge browser
In this demo you can see that this new computer was installed in 24 minutes. Completely automatic. No IT interaction whatsoever. The new EDGE browser can be installed on all computers through the intune portal. Many advantages of this browser can be read here.
This browser can run specific websites in the old 'internet explorer versions' so that you can still open the old apps. New ones it can open in the new version. Handy to get rid of the 5 browser culture and have less support and updates for all these browsers.
5. No more manual login to Office 365 or other applications
You never have to log in to Edge in Office 365. In Microsoft Teams. In your Office 365 ProPlus. Because your computer is known. So no more annoying pop-ups or logins!
In addition, you can integrate all third-party applications into Azure AD so that you can also use them without a user name and password. Almost any application can be integrated.
Myapps.microsoft.com is a third possibility. Did you even know that you can add instagram, facebook and other social media platforms as users?
6. Installing third-party applications on all computers
You can install applications in Microsoft Intune or EndPoint Manager in various ways. In this article, I explain how you can integrate software and update it automatically.
7. Migrate your current personal files to Office 365
Whether you use OneDrive, Teams or SharePoint you use. Opening your own files 'offline' is no problem at all. It is of course recommended that all files are in Office 365 . So that you can get rid of your current fileserver.
In this article you can read how to synchronise files on your computer so that the ease of use remains the same as it is now. Here you can read the 10 advantages of OneDrive. For example, you can also automatically save your email attachments on your computer, or in Microsoft Teams.
8. The document shift to Office 365
Everything you do on your current fileserver today is putting documents on it that you will never be able to access in the same form later on. Fileservers are static document machines.
You have no control over fileserver documents, there are often 20 versions. And you cannot enforce collaboration on on-premises security enforce collaboration on on-premises fileservers. Unless you have really set up your environment for this with the right tools. Is this set up?
Through this blog you can perform the migration of personal documents, but also the migration of departments or project sites. With the SharePoint migration tool you can transfer any type of file up to 100GB from the fileserver to Office 365 . Be sure to think of governance for Teams, SharePoint and OneDrive.
9. Remove on-premises applications and migrate to Azure
Migrate your application servers and other systems to Microsoft Azure. But do not take your domain controllers, file servers and database servers with you. You will no longer need these in Azure - at least not in the same form.
Migrate file servers to Office 365.
Remove domain controllers. Azure includes a free domain controller. (Azure AD) and if that is not enough, use the ADDS options. (This is a full domain controller - only if really necessary)
You can redesign your database and application servers to a SQL Service in Azure. Cheaper, and more stable. No server updates required. No maintenance on the infrastructure layer.
You can plug third-party applications into your https://myapps.microsoft.com and use applications to proxy into this portal - without a VPN.
Today, software suppliers offer a thousand solutions. It is no longer appropriate to put this in your own data centre. Unless you have real reasons for doing so.
10. Let users help themselves
Many organisations are completely slowed down by the IT apparatus. Whereas IT should just have a supporting role. Automate mundane tasks like password resets, rolling out new computers. Or create new sharepoint library or Teams . The organisation's goals come first.
Self-service or SSPR is a possibility so that users can easily reset their password. Without having to pass through IT.
Myapps is a portal where users can manage their own applications or distribution groups, teams or lists.
Microsoft Teams channels and team sites. The owner can grant rights so that the organisation itself can facilitate this. Inviting guests, etc..
11. Document security
Document security can be achieved in several ways and layers within Office 365. I made a demo movie earlier of a computer that is not allowed to download organisation files in Office 365. OneDrive, Teams or SharePoint. Do you have that on your fileserver as well?
In addition to these safeguards, you can of course also work with Information Protection. Every document that contains personal data gets a label so that this document can no longer leave the organisation. Not on a USB stick, not by e-mail. Not by guests or trusted contacts that you allow on a team of the organisation. And enforce a 2nd factor by means of multi-factor Authentication.
12. Managing mobile applications- including BYOD devices
We often manage to protect our fixed PCs and laptops. Mobile devices often are not. With Intune, you can isolate and segment applications without having to manage the device. The application is under management.
The data of the organisation is protected. On the one hand, with a PIN code, fingerprint, faceID. On the other hand, you cannot copy documents to other applications. This is an example of the Outlook App. protected on a BYOD. So no hassle with your information security consultant or DPO.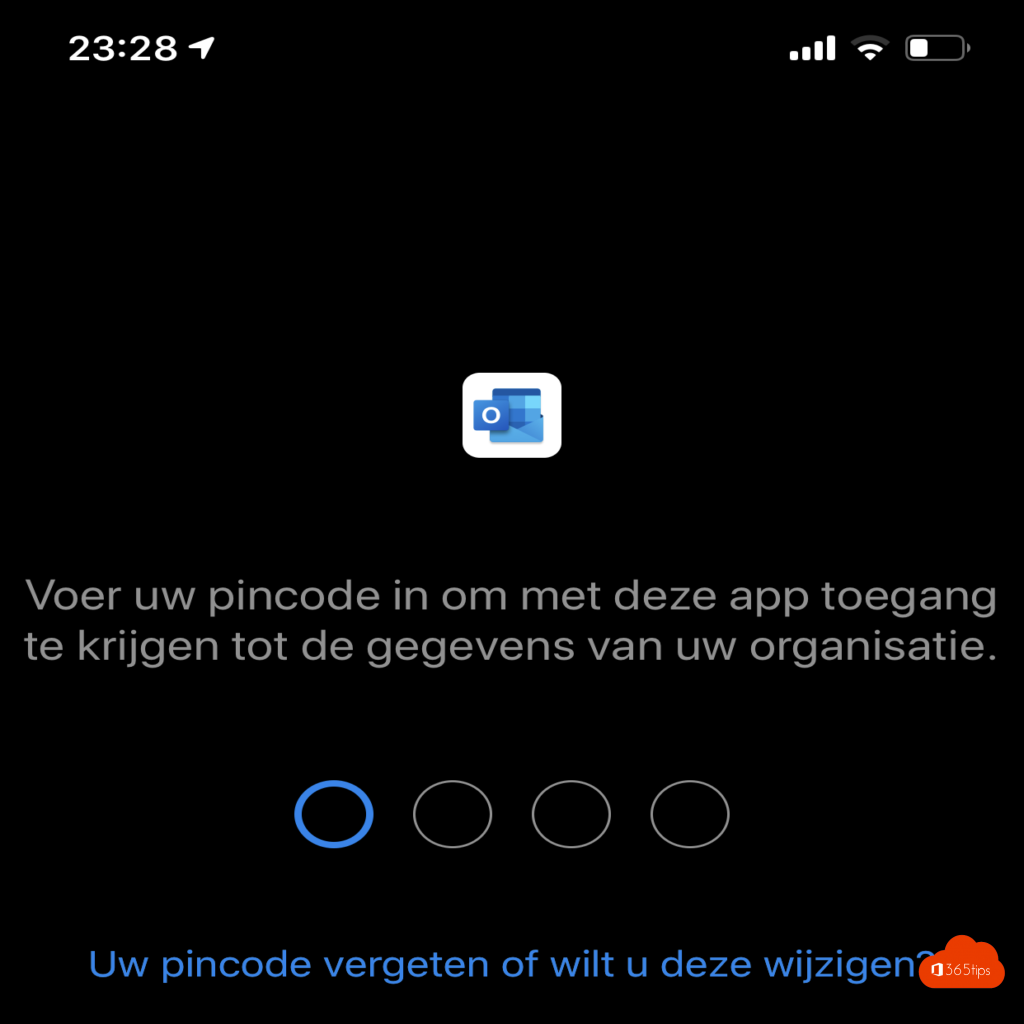 13. Automation of processes
The average employee spends 1.8 hours a day searching for the right information. Thanks to automation, you can facilitate the document flow and standardise it within the organisation so that everyone can work with the same documents. A basic example can be found here .
14. An intranet as a central place to start the day
Since the new version of SharePoint with modern interface is out, it is easier to create a beautiful and functional portal without being a developer. Your intranet can be the landing page where you can find the right information of your organisation.
You can have the broad outlines set up by a third party, but manage the content yourself from the start.
15. Choose cloud!
The biggest challenge is your mindset and/or resistance to change! We often think that Cloud cannot offer all the possibilities needed to make an organisation more dynamic and smarter.
Cloud is a strategic choice. If you choose nothing, you choose the old. And that's not what you were really looking for, was it?
Also read: Features & functions of Microsoft 365 for your digital workplace