🔗 How to link Google Drive or Dropbox files in Microsoft Teams?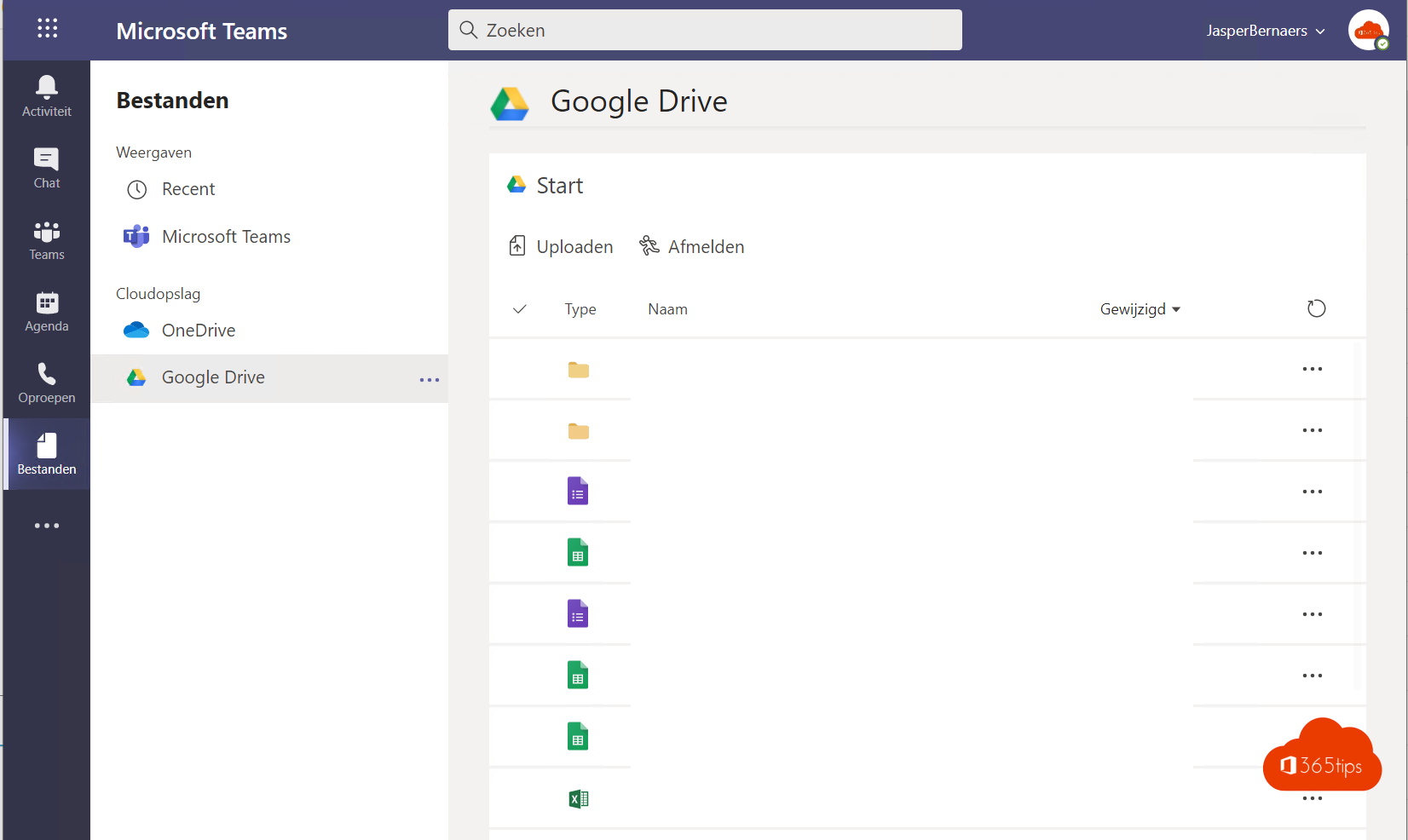 It is often a challenge to keep control of all the common cloud platforms that hold documents. Dropbox, Google Drive, WeTransfer, ... through this integration you can use Microsoft teams as an umbrella platform.
Adding cloud storage in Microsoft Teams
In Teams , press Add Cloud Storage under files.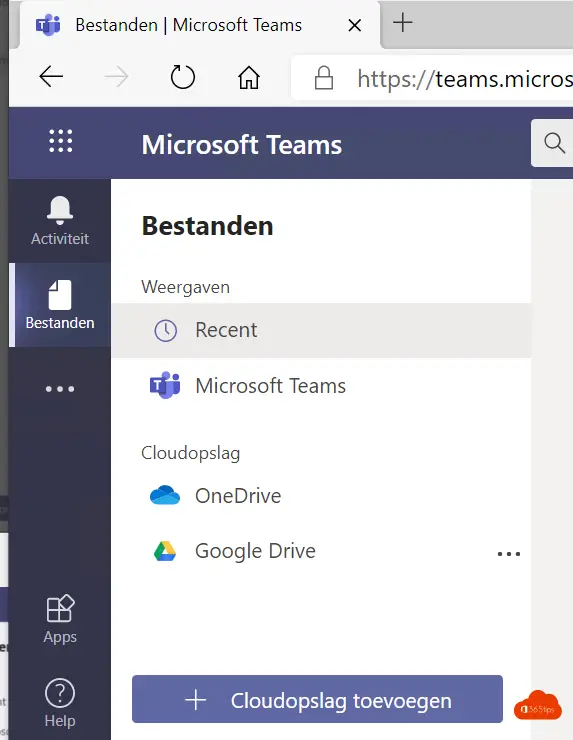 Select one of the alternatives in terms of cloud storage such as: Dropbox, Box, ShareFile or Google Drive.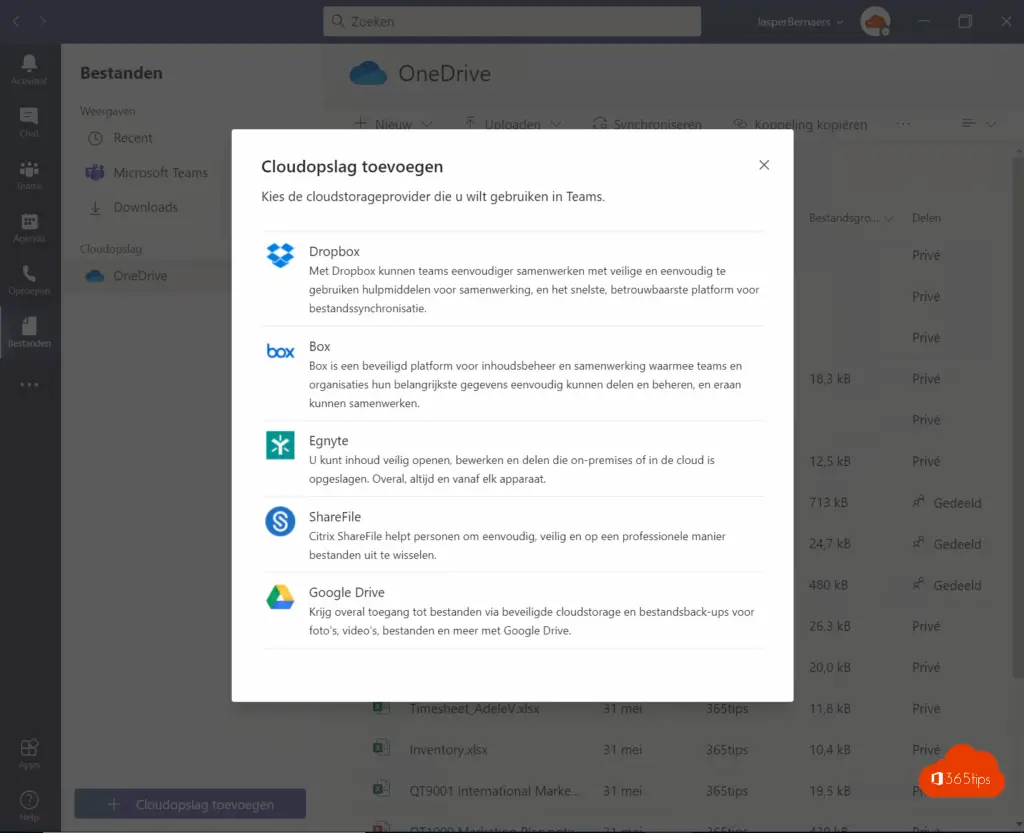 Login with your Google or Dropbox account to grant access that Microsoft Teams can open Google's documents.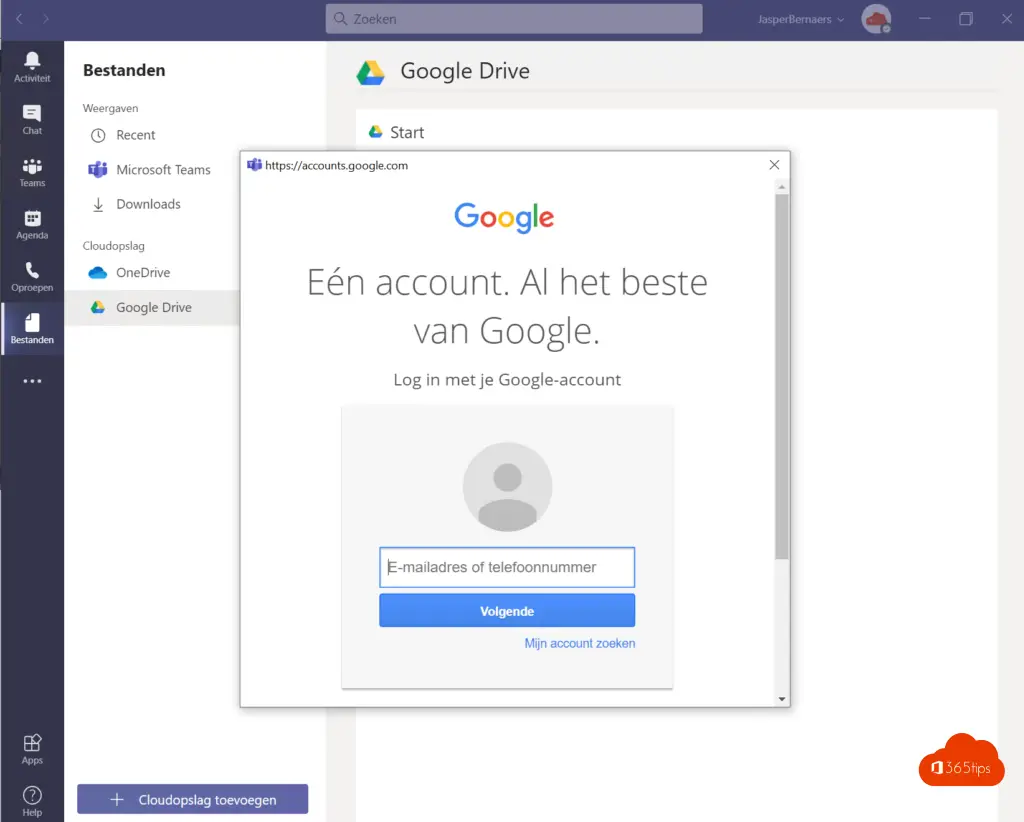 If you have activated MFA, you must first go through this wizard.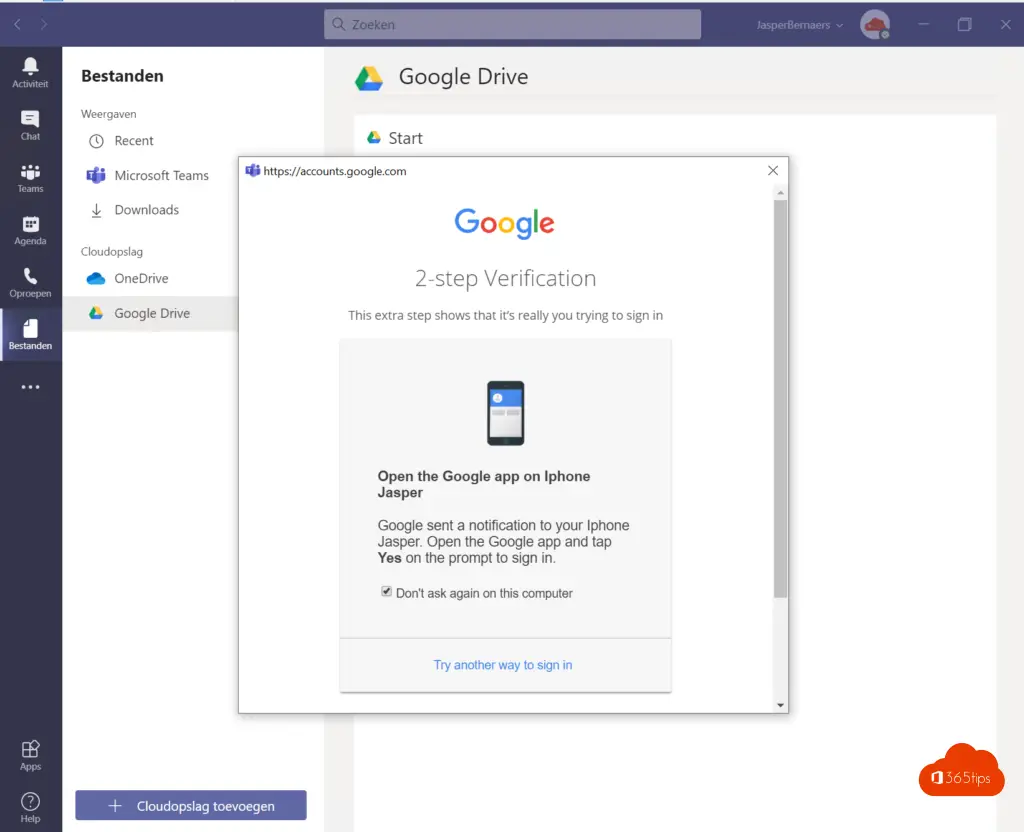 Give Microsoft Teams the consent to modify your data on your Google Drive. (in this case)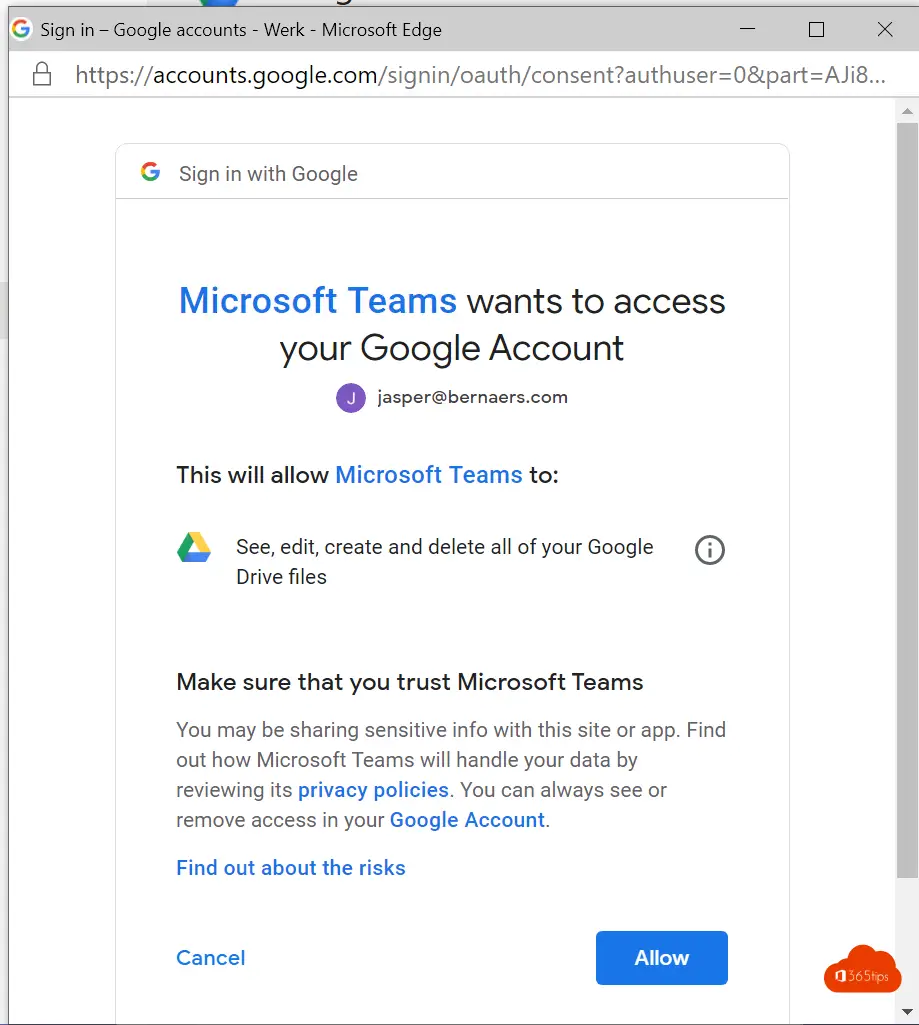 That's it!
From now on, all your files are viewable from Google Drive in Microsoft Teams.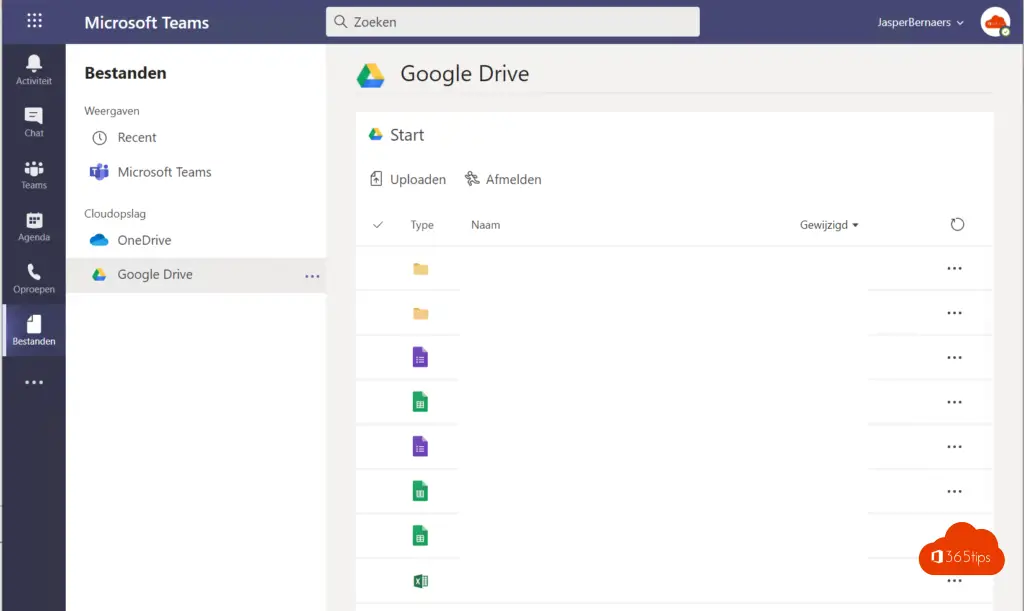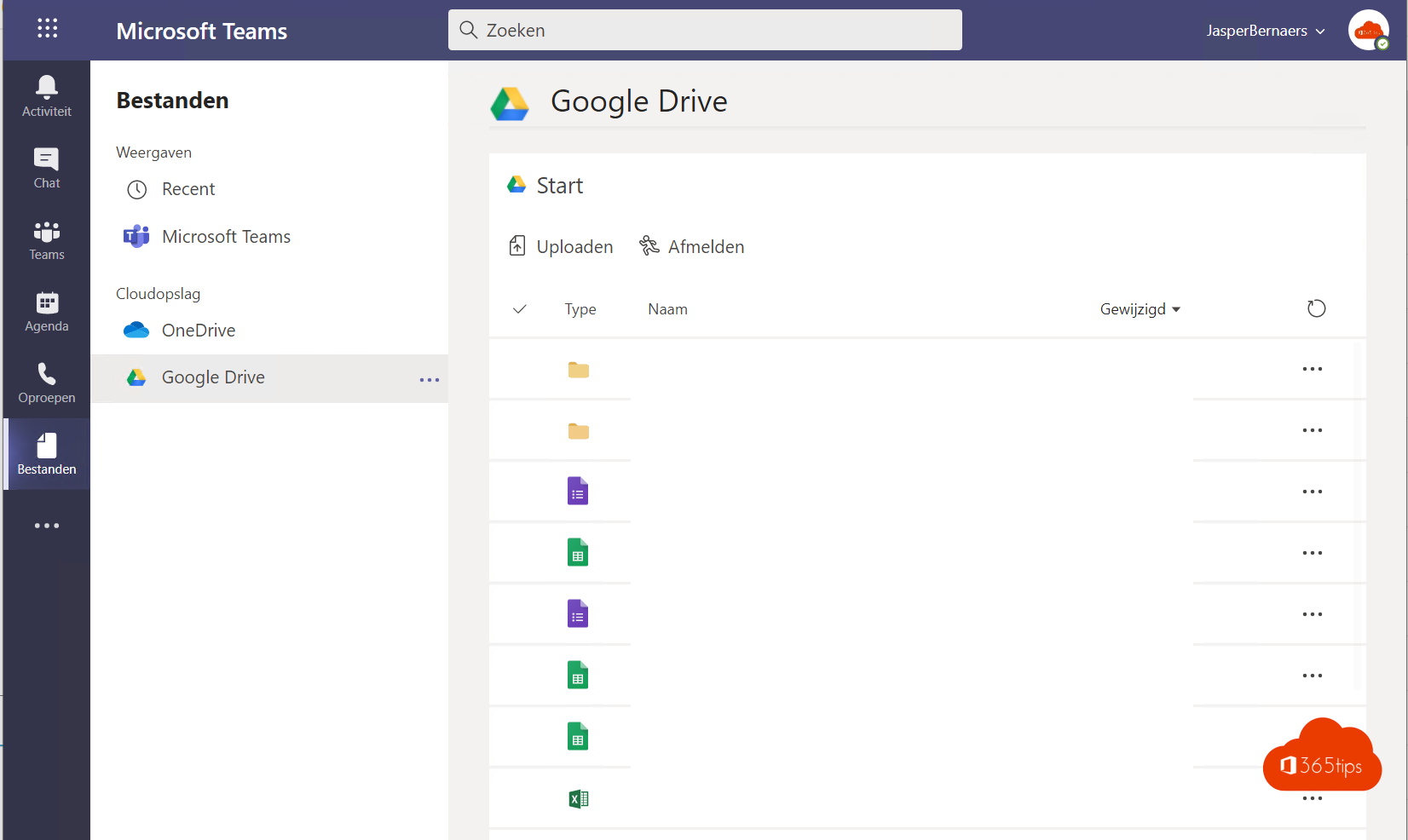 About the author
Tagged: Google, Microsoft 365, Microsoft Teams manual, Collaborating with Microsoft Teams