Microsoft releases Teams for Apple CarPlay 🎥 manual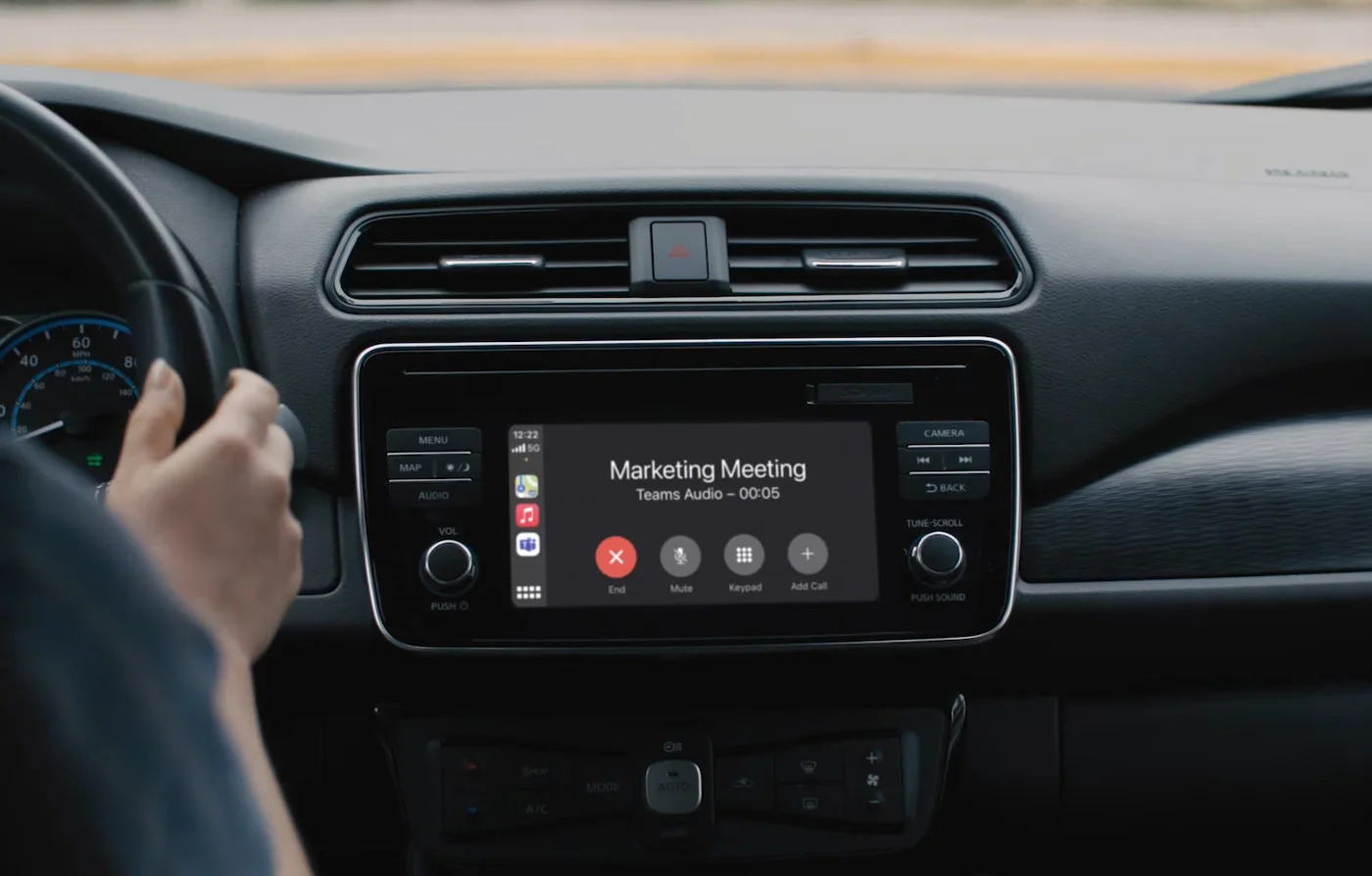 Microsoft is releasing Microsoft Teams for Apple CarPlay this month. This so you can participate in Teams-conversations while driving. You can take hands-free participate to conversations on the go with Siri and you can start meetings without using video to avoid distractions while driving. Read more.

How does Microsoft Teams work for Apple CarPlay?
Click the Teams icon in CarPlay.
Siri then appears. At that point you could say something like "Call John Smith at Teams" or if you want to call multiple people , you could say "Call Jack Smith and Jane Smith at Teams"
Video tutorial of Denzil Fernandes 🎥
What's next on the roadmap?
New features arrive weekly via UserVoice in the Microsoft 365 Roadmap. Evolutions and new announcements can always be accessed at: microsoft.com/en-us/microsoft-365/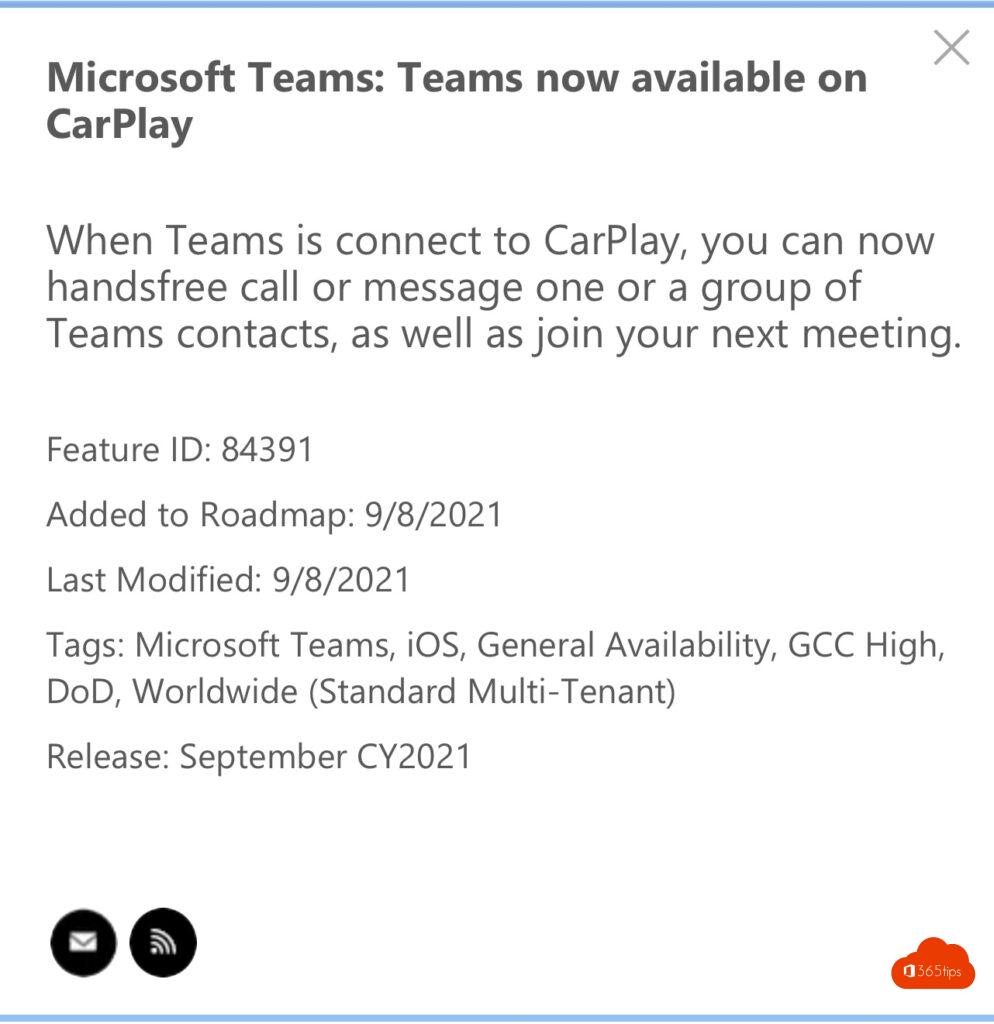 Announcements from Juan Rivera (Microsoft)
Set notifications for Microsoft Teams in CarPlay
Reference: Troubleshoot notifications for Teams mobile apps (microsoft.com)
Also read
Stop a Teams meeting for everyone simultaneously
Set up Microsoft Bookings to automatically make bookings in your calendar
Faster searching through Office.com via filters
Invited participants can join directly | The others go to the lobby
Make external people presenters in a teams meeting
Disable Meet-now in Teams so students don't start a meeting
These are the 10 success factors when setting up Microsoft Teams
How to download and install Apple iOS 16 Beta version on your iPhone or iPad?
About the author
Tagged: Apple, Tutorial, Collaborating with Microsoft Teams, UserVoice