Disable Meet-now in Teams so students don't start a meeting?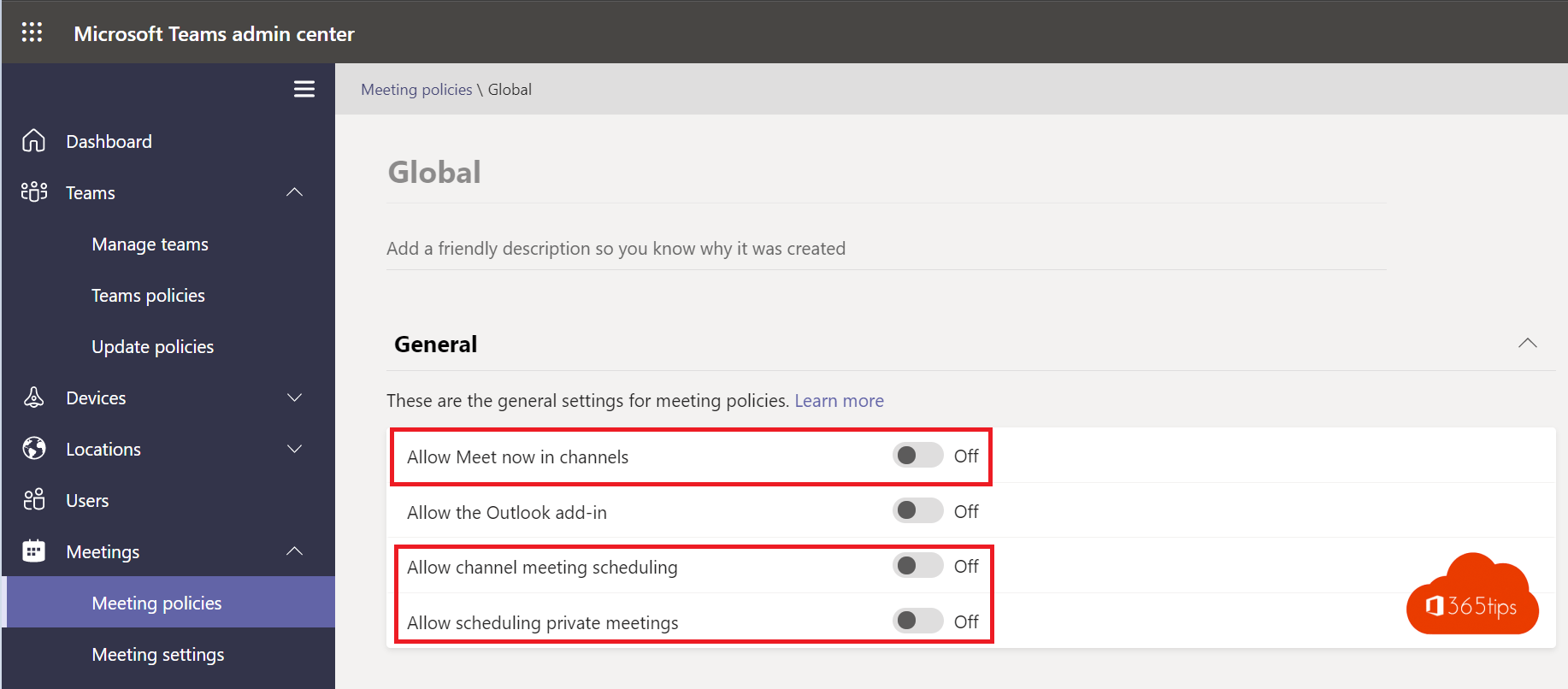 Do you have unique content for educational institutions that can also help other people? -> Send a message using the contact form.
Meet-now can be disabled in Microsoft Teams so students cannot start a meeting without the instructor.
This is one option to enforce focus and control with policy rules.
Have you created a manual of tenant configuration for your educational institutions and want to share it through this blog? If so, get in touch with me.
Browse to the administrator center
You can access the admin center at: https://admin.teams.microsoft.com/
Choose through Meetings -> Meeting Policies
If you have an EDU-Tenant have these settings disabled by default in the Global policy.
Allow Meet now in channels -> Disable
Allow the Outlook add-in -> Disable
Allow channel meeting scheduling -> Disable
Allow scheduling private meetings -> Disable
Otherwise blogs
Office 365 In Education - Setting up a Class - Starter Guide
Modern Education on YouTube - Teaching with Microsoft Teams
Tutorial: Calling with Microsoft Teams - Telephony - Calling
Staff Notebook in Microsoft Teams for Education
Tutorial: Microsoft Teams breakout rooms ! - Tutorial
Disable Chat in Microsoft Teams - Admin Center
About the author
Tagged: Manual, Education, Collaborating with Microsoft Teams