🎥 Microsoft Teams: Automatically end Teams-meetings that remain open (Stale)
Often, one colleague gets stuck in a meeting and the meeting recording can only be closed after several hours.
This has the disadvantage that there is a long recording, and then other participants cannot look back at the recording.
If a user is the only participant in a meeting, the user will see a dialogue box asking him/her to end the call or ignore the notification.
If no action is taken, the meeting is automatically terminated. The recording will be made available to all attendees and absentees of the meeting.
How to automatically end Teams meetings that remain open (Stale)
This feature is available as of August for these instances: DoD, GCC High, GCC, Worldwide (Standard Multi-Tenant)
Platform(s): Mac, Desktop, Web
Feature ID: 96710

What is next on the roadmap?
New features are added weekly to the Microsoft 365 Roadmap via UserVoice. Evolutions and new announcements can always be consulted at: microsoft.com/en-us/microsoft-365.
In this Microsoft 365 roadmap you can find information about Microsoft Teams but also about: Excel, Microsoft Edge, Forms, OneDrive, Stream, Visio, Whiteboard, etc. Be sure to check out this page: Microsoft 365 Roadmap | Microsoft 365.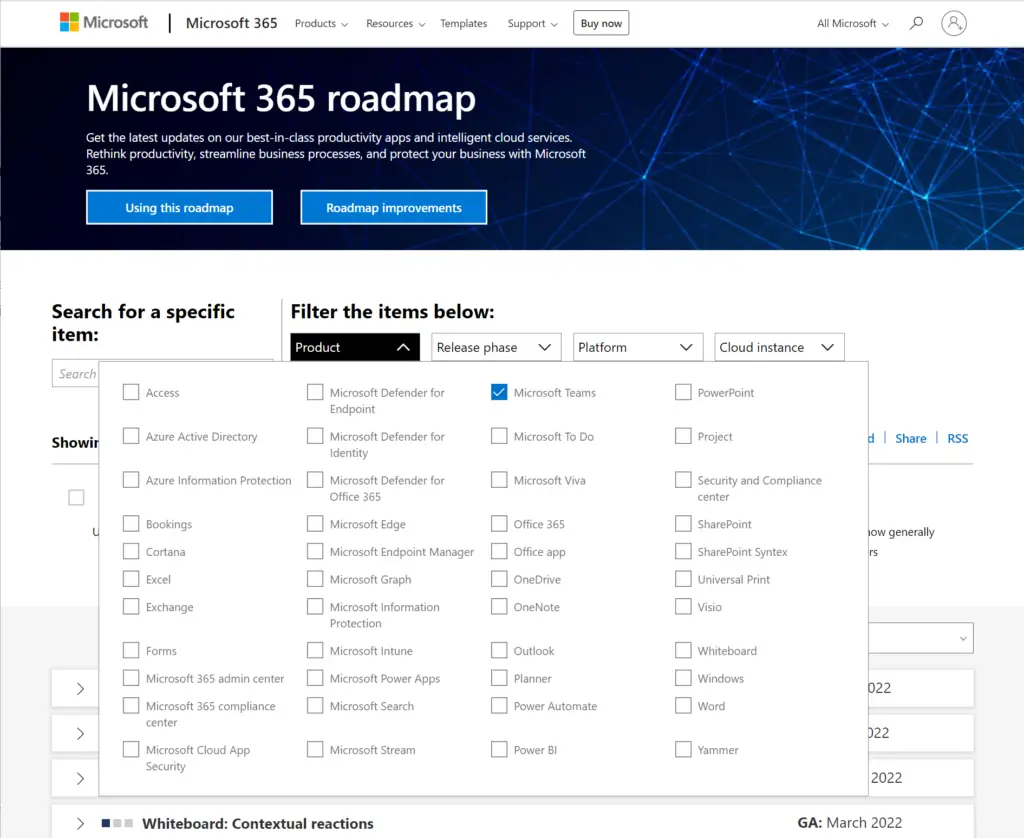 Also read
How to use Microsoft presenter coach in Teams and PowerPoint?
Update July 2022 | How do I delete a chat message in Microsoft Teams?
How to activate and use shared channels in Microsoft Teams (Teams Connect)
How to use categories and colour codes in Microsoft Teams calendar?
The best Microsoft Teams features: 30 tips to get started
About the author