How to use categories and colour codes in Microsoft Teams calendar?
A recent update of Microsoft Teams makes it easier to categorise and sort calendar items. This is for instance to have a view on the type of meeting. Microsoft now allows users to categorise their meetings, rulesand events directly in Teams - which was previously only possible in Microsoft Outlook.
How can you categorise an appointment in Microsoft Teams ?
Open the Microsoft Teams client.
Add a category and select the desired colour. (By clicking on the right mouse button)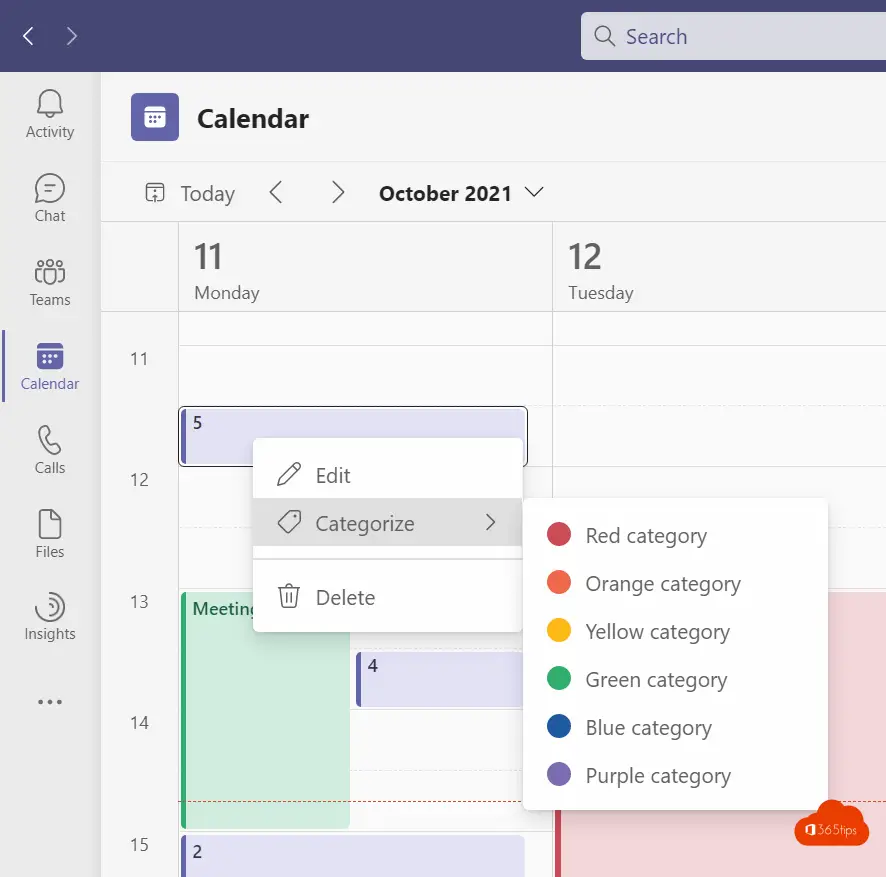 Colours for type of activities
Earlier, I will show users the type of activity per colour.
Examples are: Meetings, focus moments, online-events, customer meetings,
Assign activities a category after the meeting has been created?
After a meeting has been created, you can change the category at any time.
Select categories at the top and choose the desired colour code.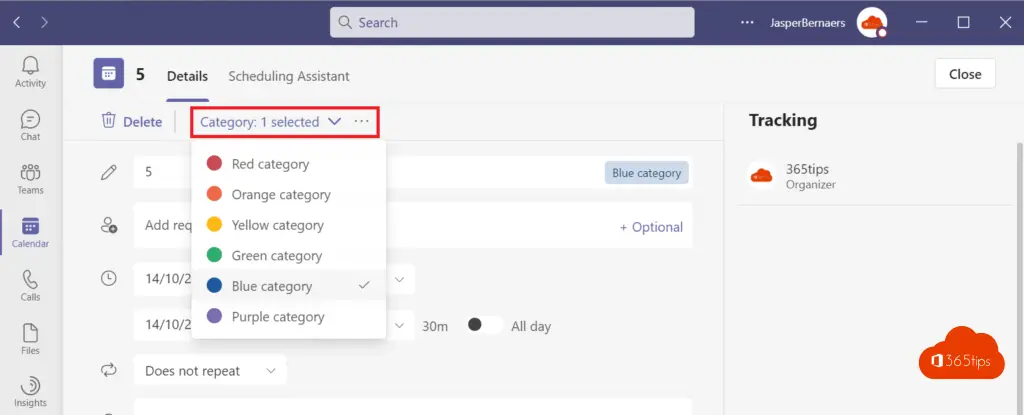 This topic is a requested feature via UserVoice
This feature was requested but not approved. New features are always on the roadmap as you can read in this blog.
Link: Colour categories in Calendar - Welcome to UserVoice!
Also read
Microsoft Teams: rename the channel and its SharePoint folder name?
Microsoft Teams technical governance
GovernanceMicrosoft Teams : clean up automatically via Access Review
Manage users and groups in (Azure) Active Directory? - mailbox - create
Adding a permanent whiteboard in a Team Channel | Tutorial
These are the 10 success factors when setting up Microsoft Teams