Update July 2022 | How do I delete a chat message in Microsoft Teams?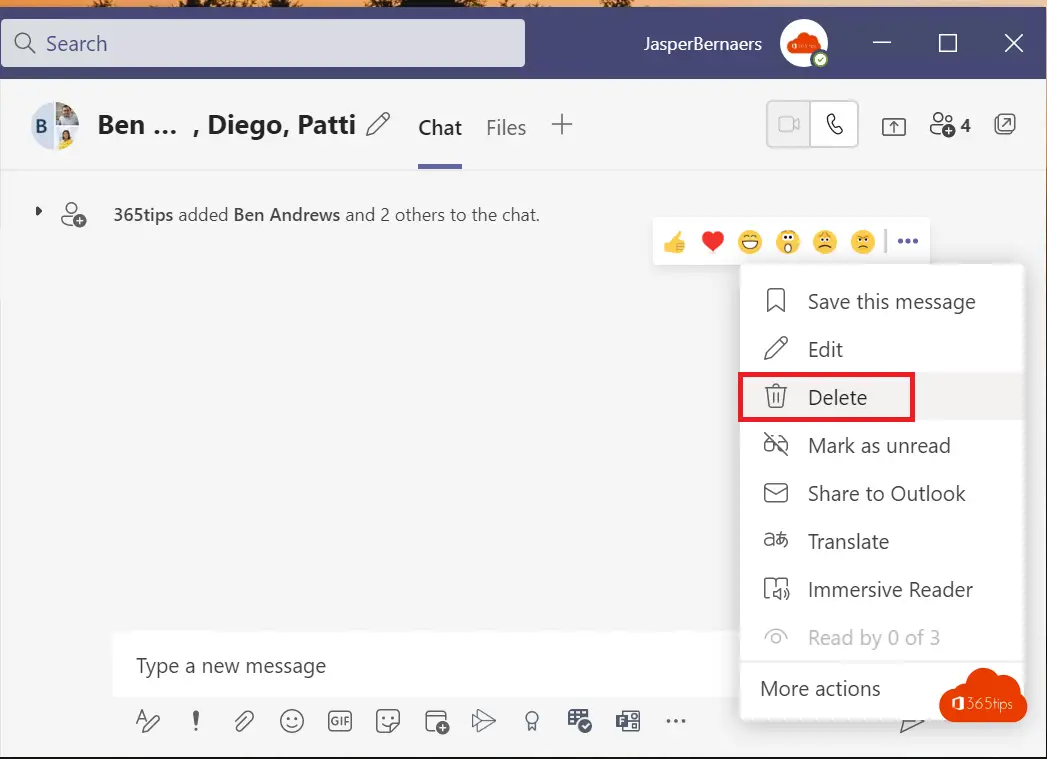 All Microsoft Teams users can edit and delete sent messages. However, deleting all messages at once is not possible.
Microsoft is working on new options to make this possible. See bottom of this article or view the publication in the Feedback Portal.
Delete a Microsoft Teams message
Delete: Press the 3 dots after a typed message and then select delete. This is only possible by the owner of the message.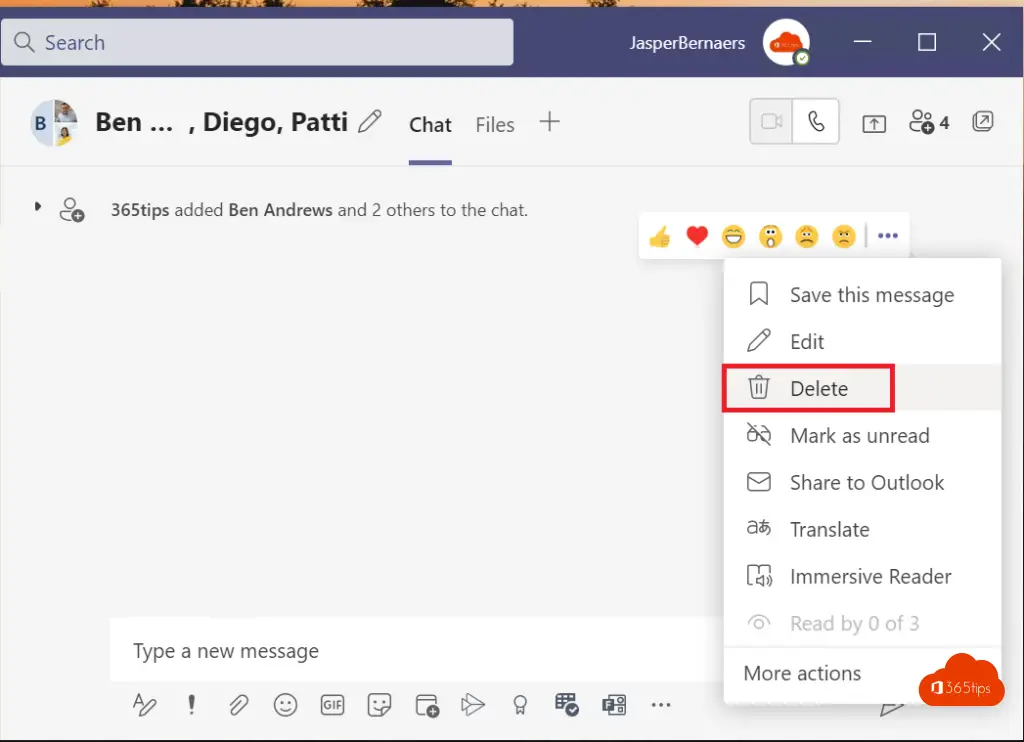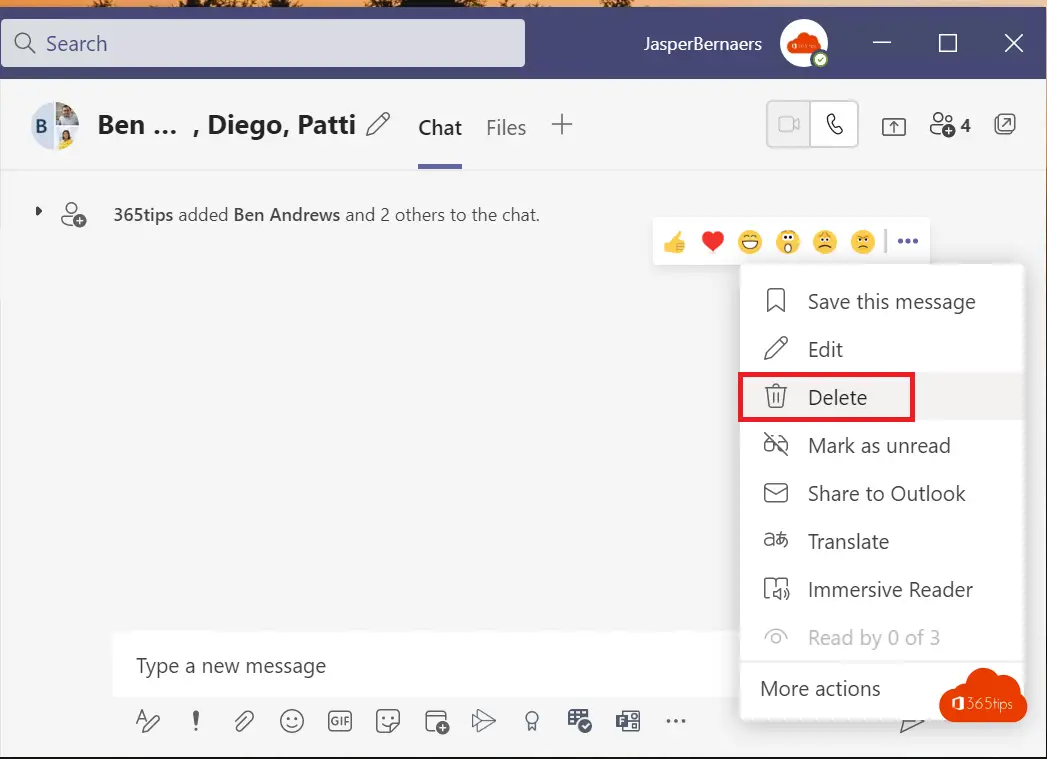 Modifying a Microsoft Teams message
Modify: Go to the message and choose More options, Edit. Make changes to your message and then press Enter to save the update.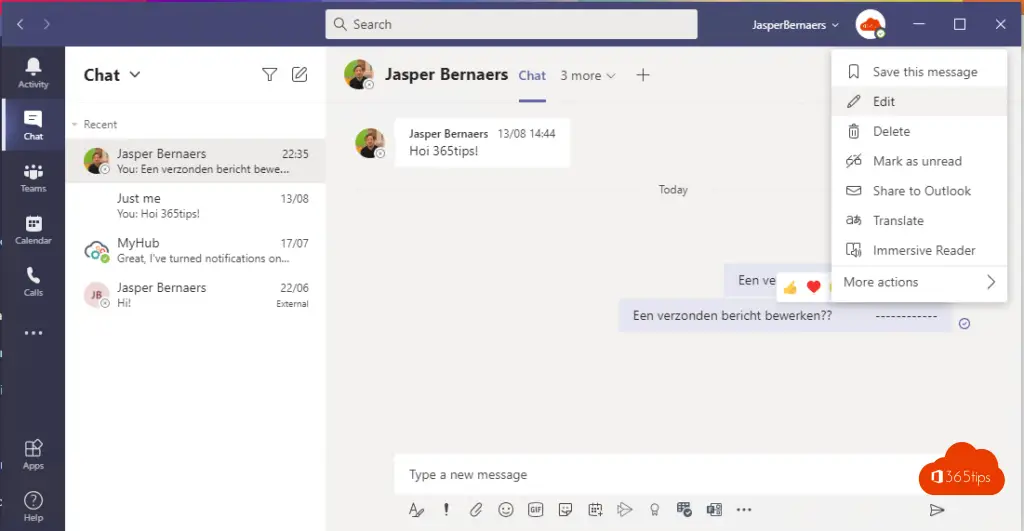 How to delete a chat message as a user
It is not possible to delete your chat history within Microsoft Teams. What you can do is 'mute' it. But this does not give you the option of deleting all traces. Hopefully this feature will come to Microsoft Teams soon.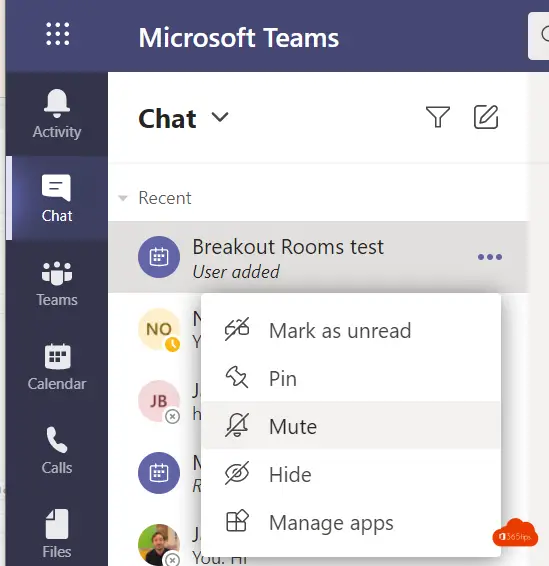 Administrators: not allowing users to edit their sent messages?
Browse to: https://admin.teams.microsoft.com/policies/messaging/edit - Adjust the policy and make sure this option is disabled. "Edit send messages " - All URLs of Microsoft services can be found here.
More than 20,000 people agree to add this feature via the Feedback Portal
There are now more than 20,000 people who believe that it should be possible to delete a Teams chat. Microsoft's Alex O confirmed in February 2022 that they are working on a possibility for this. This new feature is not on the roadmap.
The more votes this feature gets, the quicker Microsoft will deal with it. Do you want to vote?

Also read
Creating a guest team and limiting the use of the general channel
Office 365 in education - Set up a class - Starter Guide
Plan a Teams meeting and share the link with one click!
Collaborate with several people on one file in Office 365
Disable waiting in the lobby in Microsoft Teams?!
When to create a public, private or organisation-wide team?
How to prevent users from deleting channels, tabs & apps in Teams