📝 Run a new search in SharePoint-audit logs and usage reports - Purview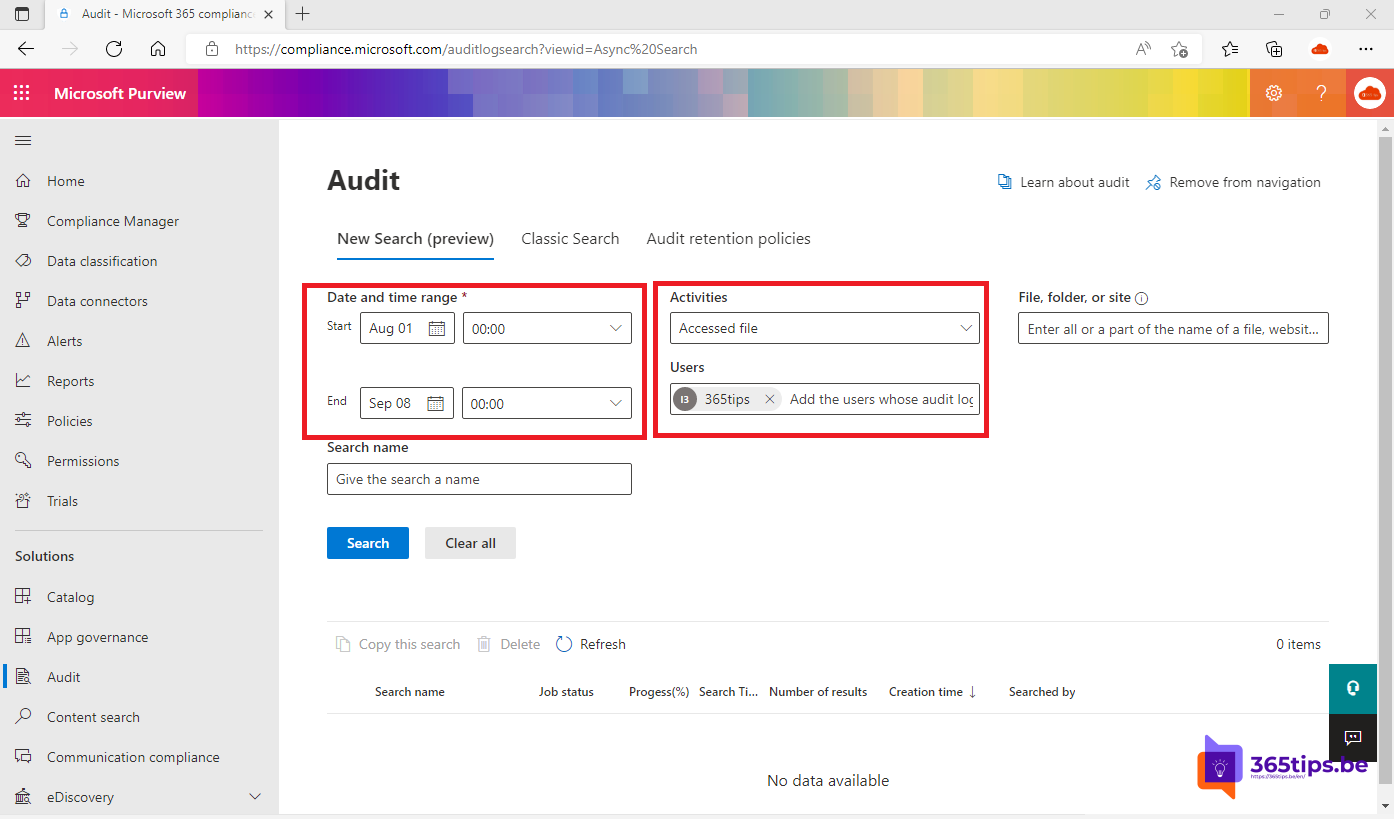 Previously, you could consult logs from SharePoint consult in the SharePoint administrator panel which can be found via the instructions below.
Unfortunately, today the message appears that it is no longer possible to access audit logs via this method.
"Given this audit experience is powered by the Unified Audit pipeline, we no longer support Trimming as a feature. You will be able to access files that have been trimmed so far in the document library that you have set for this purpose."
We no longer support choosing specific events to edit. Audit Log Reports will still be available as usual but powered by the Unified Audit Pipeline. Please refer to this document for complete list of audited events. Please note that we do not support list items as of now.
Use the Audit solution within Microsoft Purview
Browse to: https://compliance.microsoft.com and then press Audit.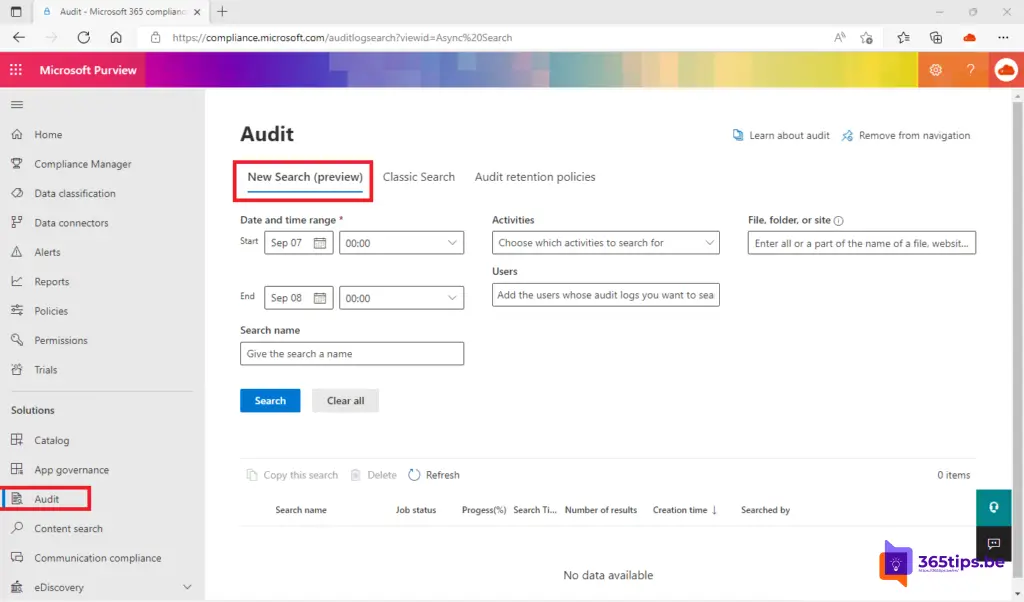 In a new search select parameters such as:
Date and Time Range You can limit the time window you want to use to examine SharePoint logs. This is useful for searching for SharePoint Audit logs in a specific time frame.
Activities: You have a list of available activities, such as creating, uploading, opening, viewing and deleting any file in all SharePoint, OneDrive and Teams files.
Users: limit results to the specific user to find results faster and search more specifically.
File folder or site: Limit the search to the specific SharePoint site, document library or specific folder to search deeper and faster.
In this example, I am looking for all files that user 365tips opened between Aug. 1 and Sept. 1.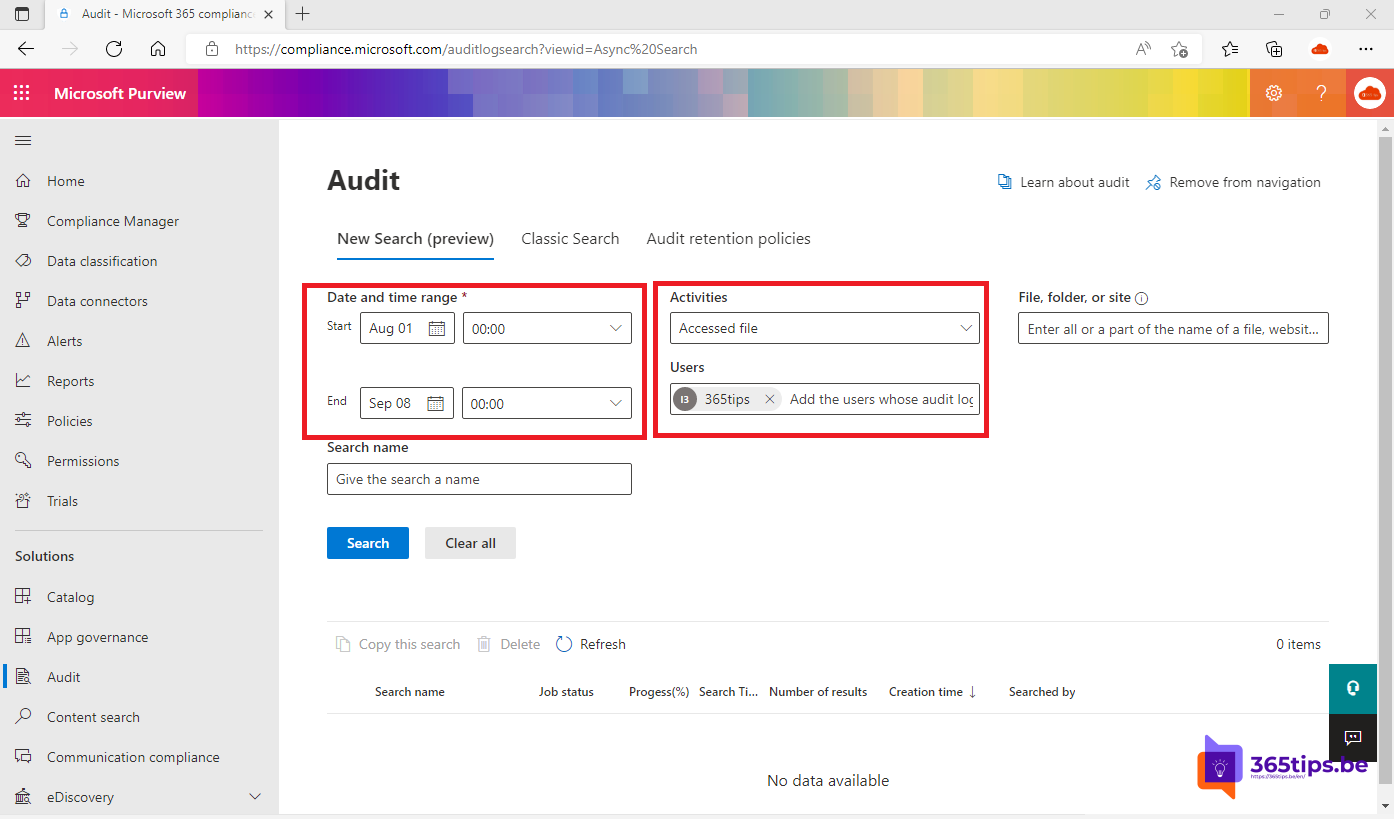 The estimated time needed will appear at Search Time.
Below you can see what files 365Tips opened, then the details of the location of the files in order to verify what happened.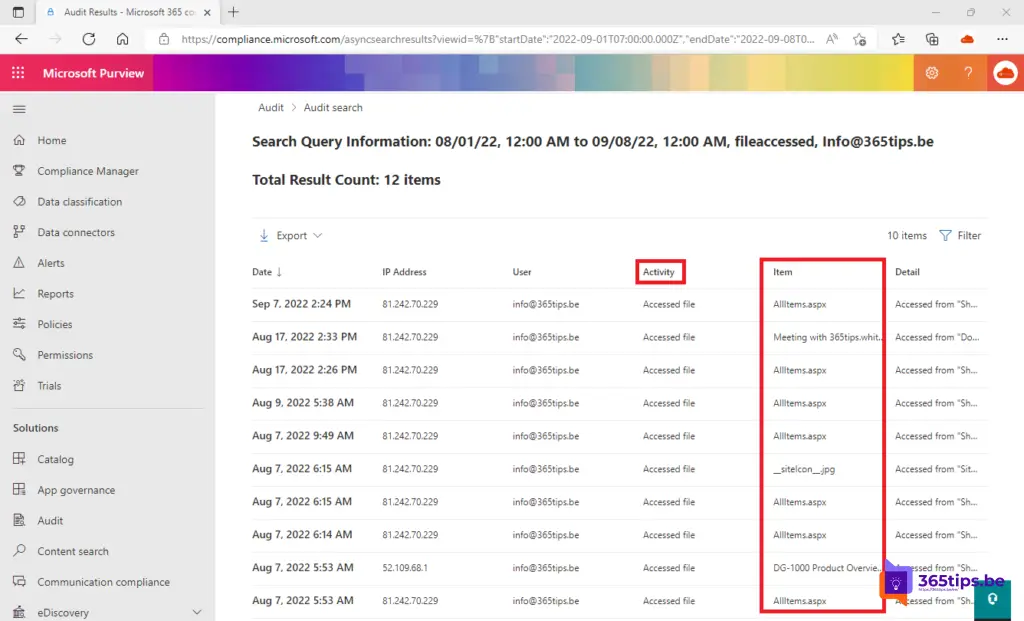 All results can be downloaded via the export function.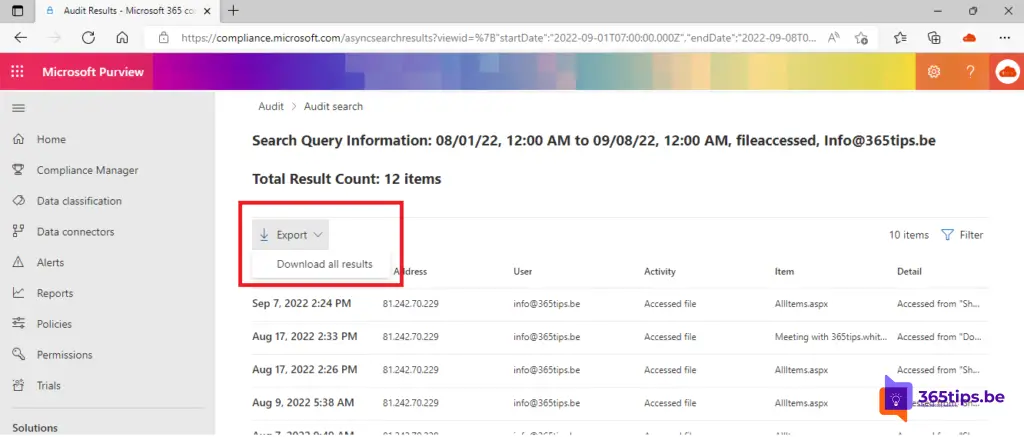 Also read
Receive a notification when someone has modified a OneDrive, SharePoint or Teams file
Sharing options are grayed out when sharing from Microsoft Teams, SharePoint or OneDrive
Tutorial: How to create a page in Microsoft SharePoint Online ?
Integrating a SharePointsite in Microsoft Teams tab as a home page
Tutorial: How to create a communication site in SharePoint Online & Microsoft Teams
Tagged: Microsoft Office 365, Microsoft SharePoint, Security Risk