Tutorial: How to restore deleted files in Microsoft Teams or SharePoint?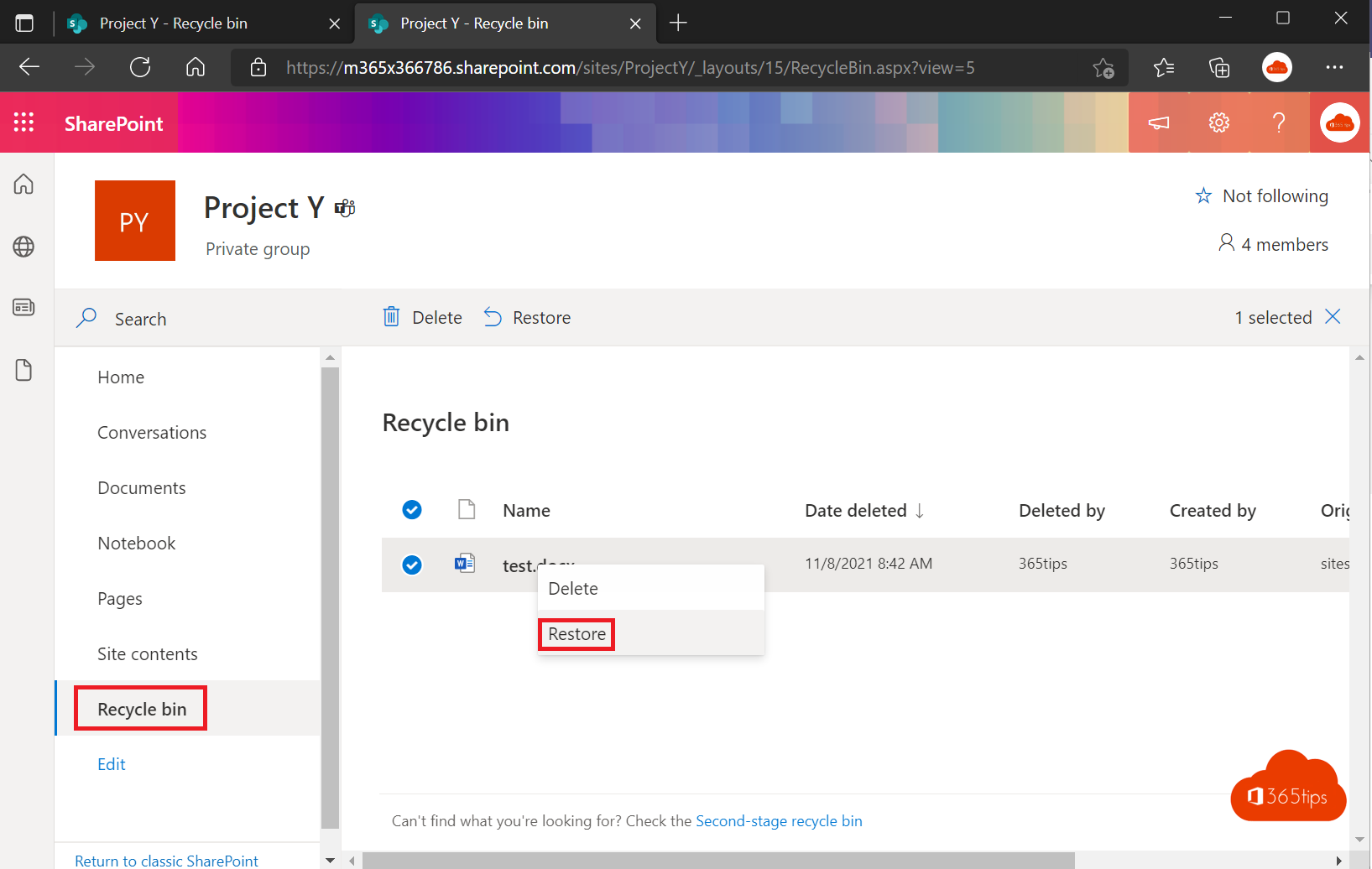 Files deleted in Microsoft Teams or Office 365 are kept in the recycle garbage can for 30 days.
You can restore it using the instructions below. If you want to restore a previous version you can go here.
Also read: How to restore OneDrive files up to 90 days after deletion?
Deleting a file in Microsoft Teams
Select the file you wish to delete - then right-click delete.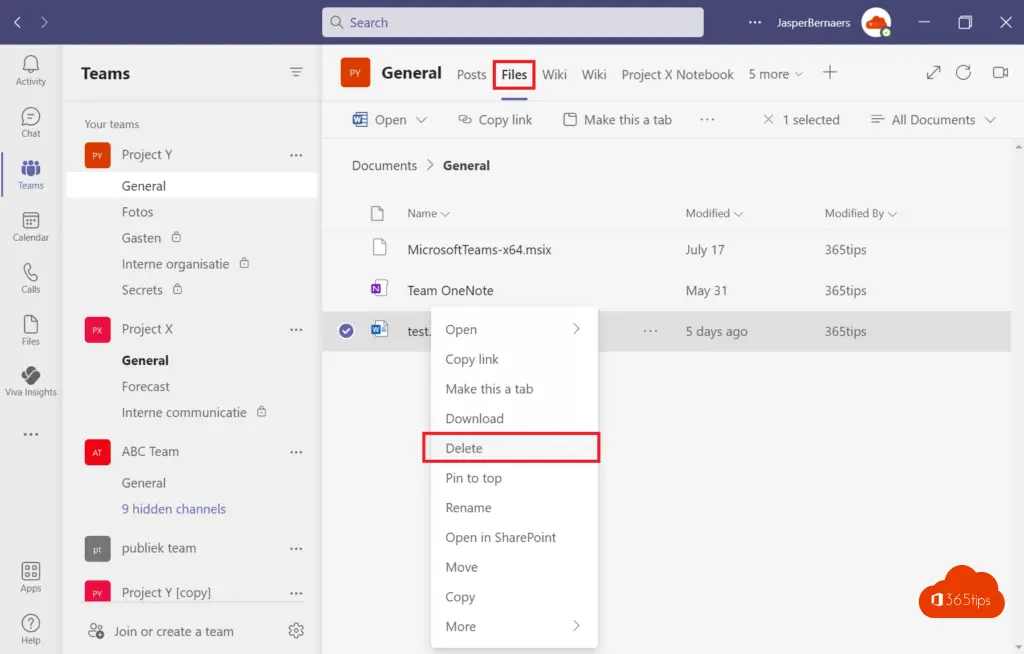 Press open in SharePoint to restore the file
Select -> Open in SharePoint to access the underlying library. In it, all deleted files are 30 days saved.

Restore file in Microsoft Teams from the recycle garbage can
Restoring files can only be done at SharePoint.
Select bottom left -> Trash and then restore.
After this step, the file will be findable back in the initial site as you can see in the shot at the top.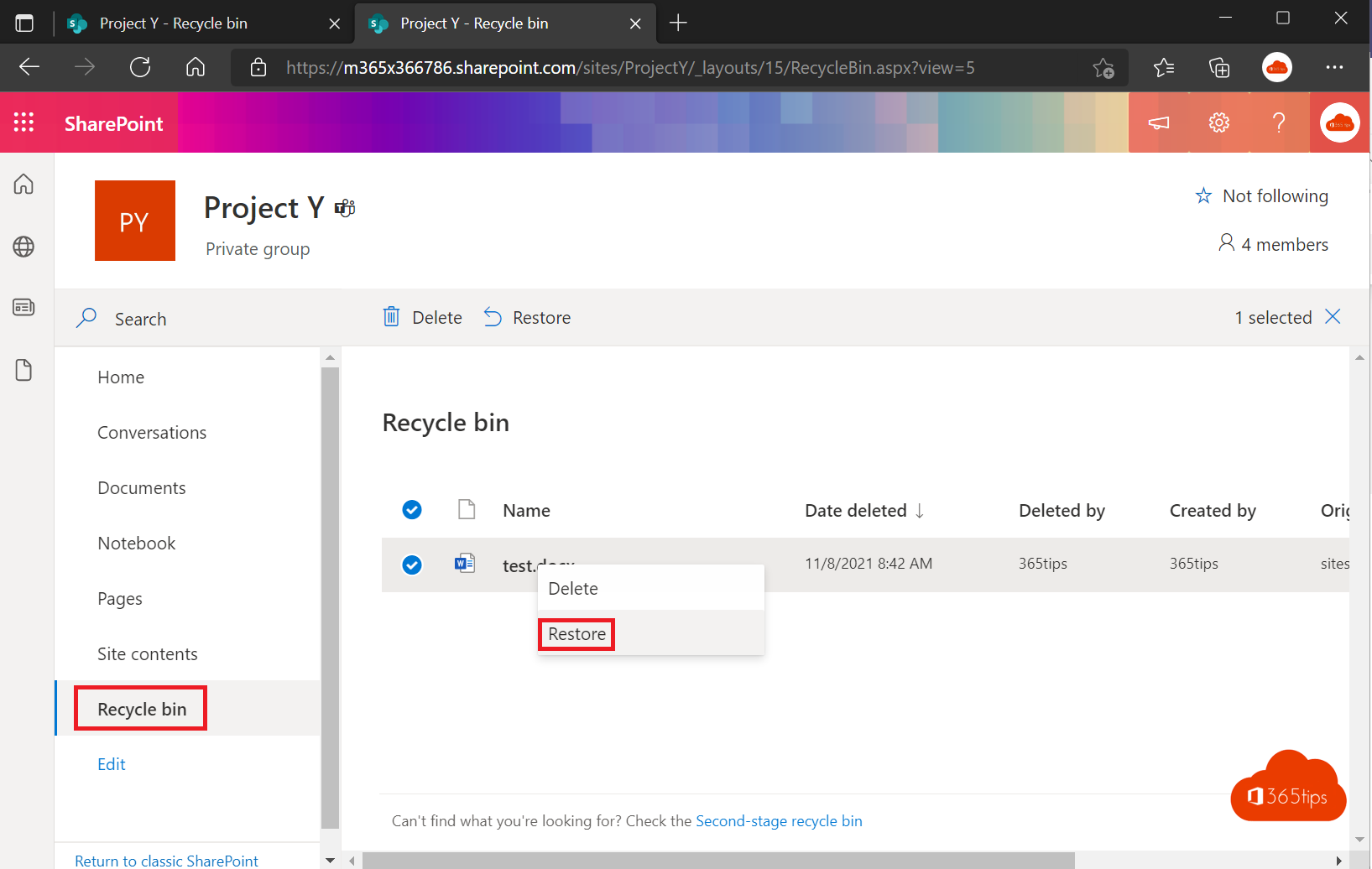 Related blogs
Howto: How to restore OneDrive files up to 90 days after deletion?
How to restore files with version history SharePoint & Onedrive?
Microsoft teams Sync with windows explorer
About the author
Tagged: Manual, Microsoft 365, Microsoft Office 365, Microsoft SharePoint, Microsoft Teams manual, Microsoft Windows, Collaborate with Microsoft Teams, Video