🕑 Tutorial: How to save a message for later in Microsoft Teams?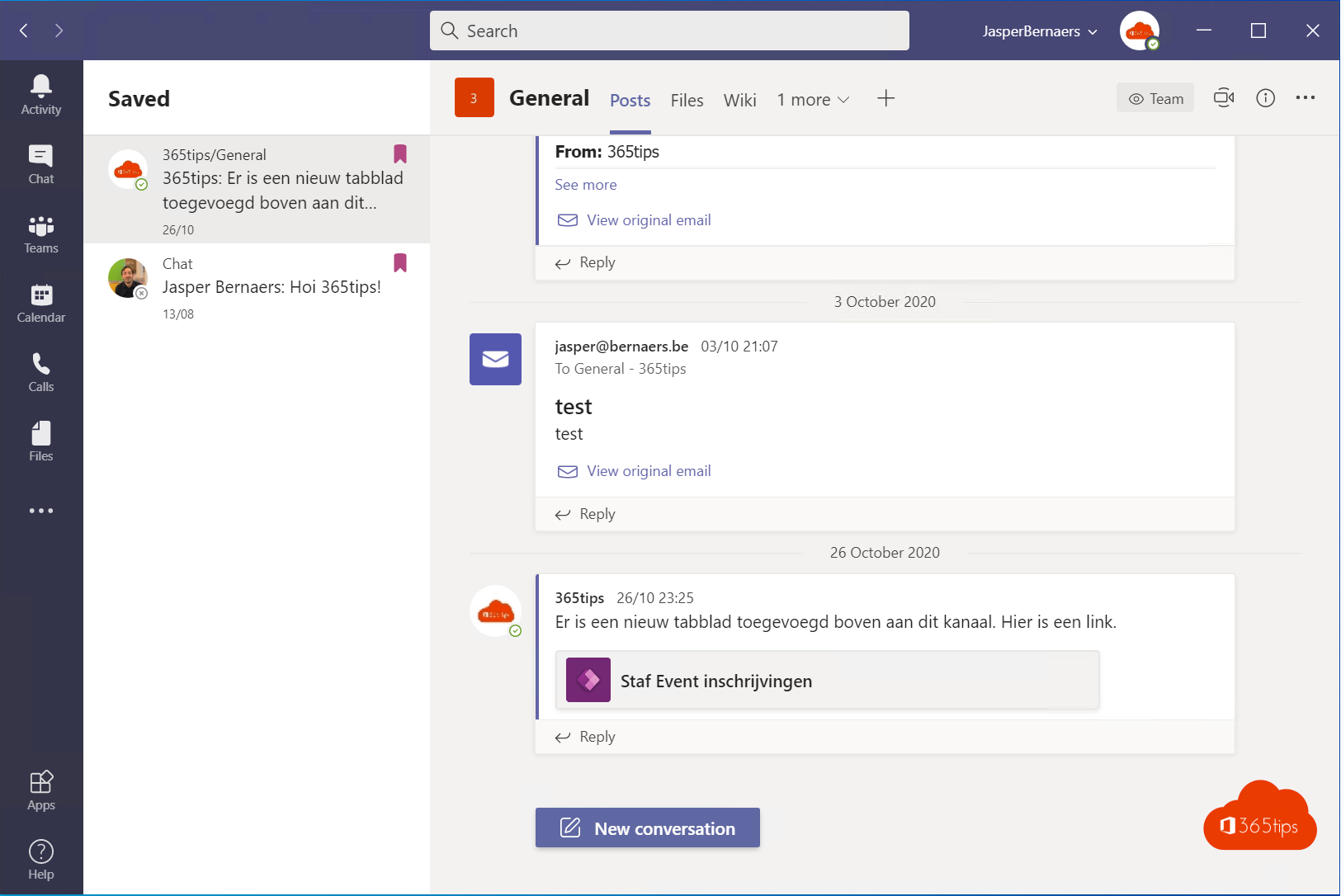 Categories in emails to handle tasks are usually known as in this image.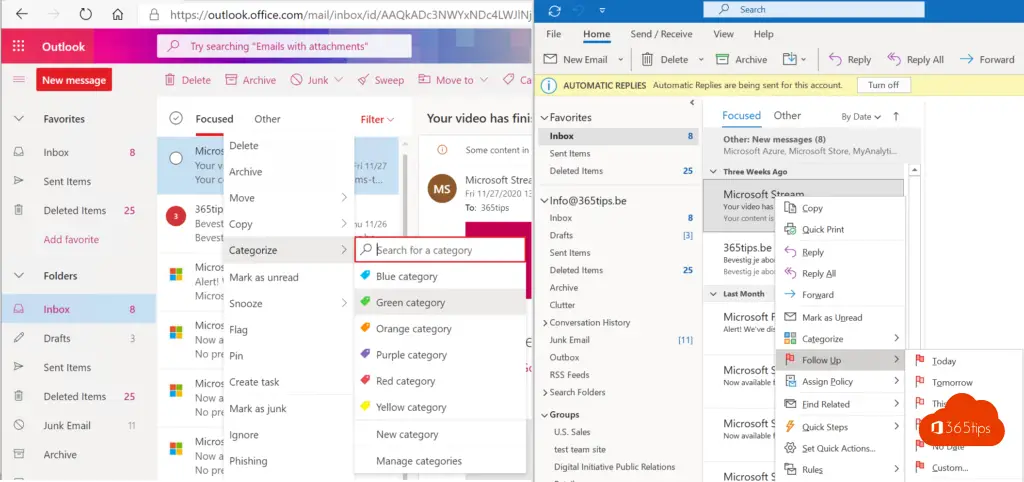 In Teams , it is often difficult to keep track of all the tasks.
You can keep an overview of your to-do's via saved posts in Teams .
Save a message for later in Teams
In chat conversation, press "Save this post" - This can be done in personal communication, group communication but also in channel chat.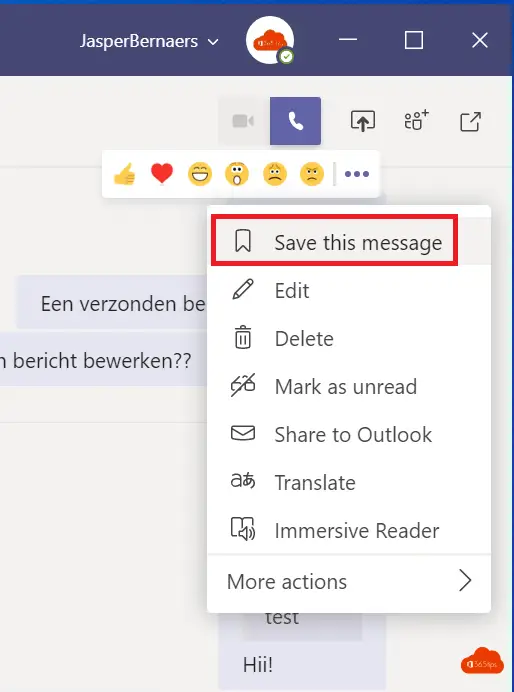 Save a conversation in Microsoft Teams
In a channel or teams , press the 3 dots.

Select: "Save this message"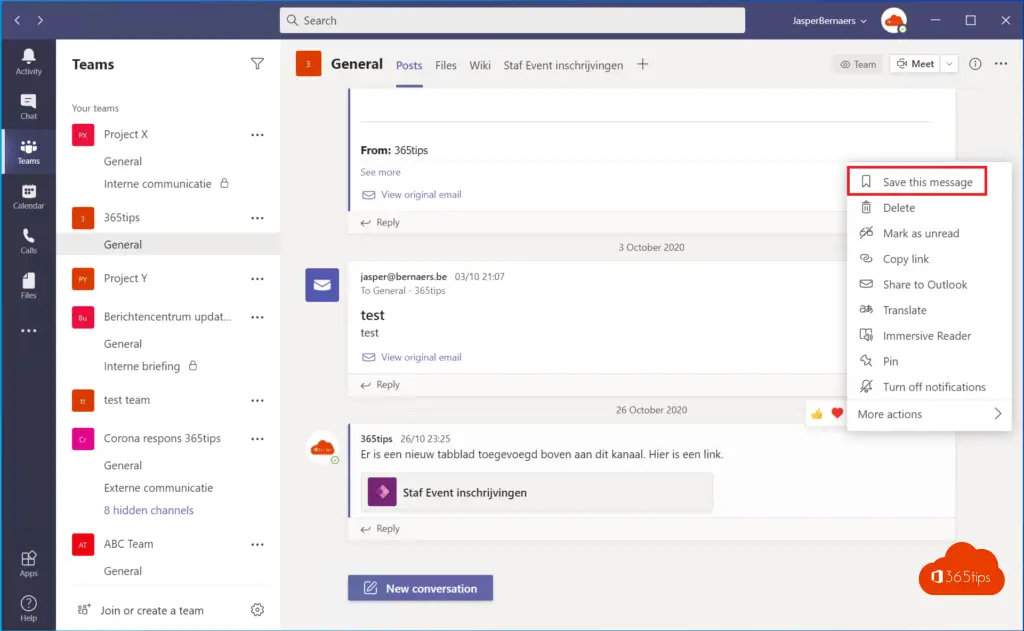 To view your saved messages in Teams
Press your emoticon at the top
Select "saved messages"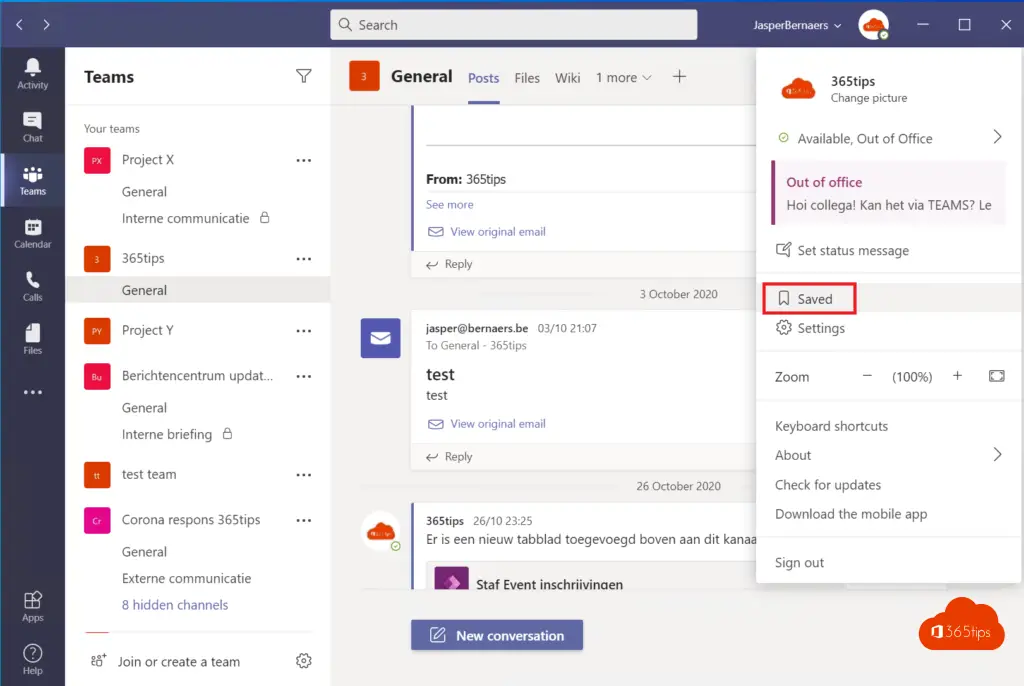 Here you have an overview of all the tasks or todo's you gave yourself.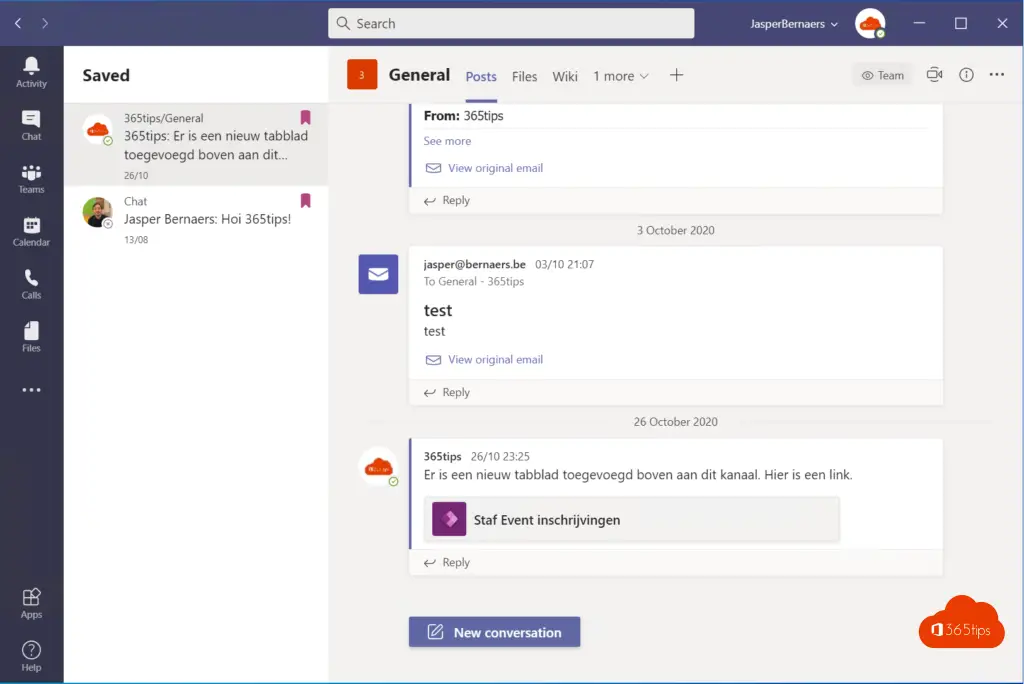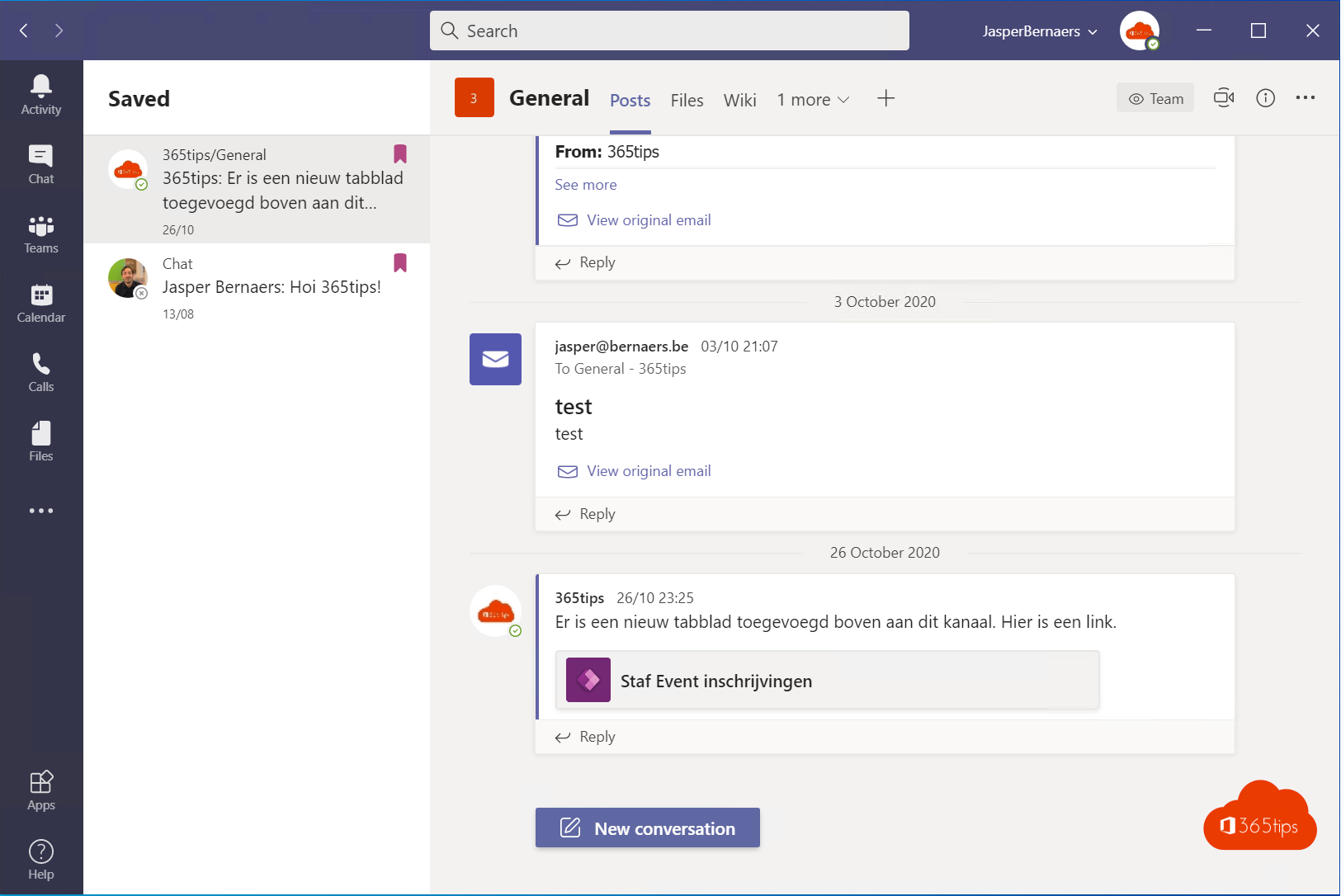 Any other tips?
Sharing your screen in Microsoft Teams - Whiteboard & Presentation
When is it best to create a private team?
Microsoft Teams - Create a read-only folder so participants cannot edit your documents.
Enabling and using live events for Microsoft Teams
Shortcut keys in Microsoft Teams
Tagged: Manual, Microsoft Teams manual, Collaborate with Microsoft Teams