How to activate and use Secure Score for Microsoft Azure center?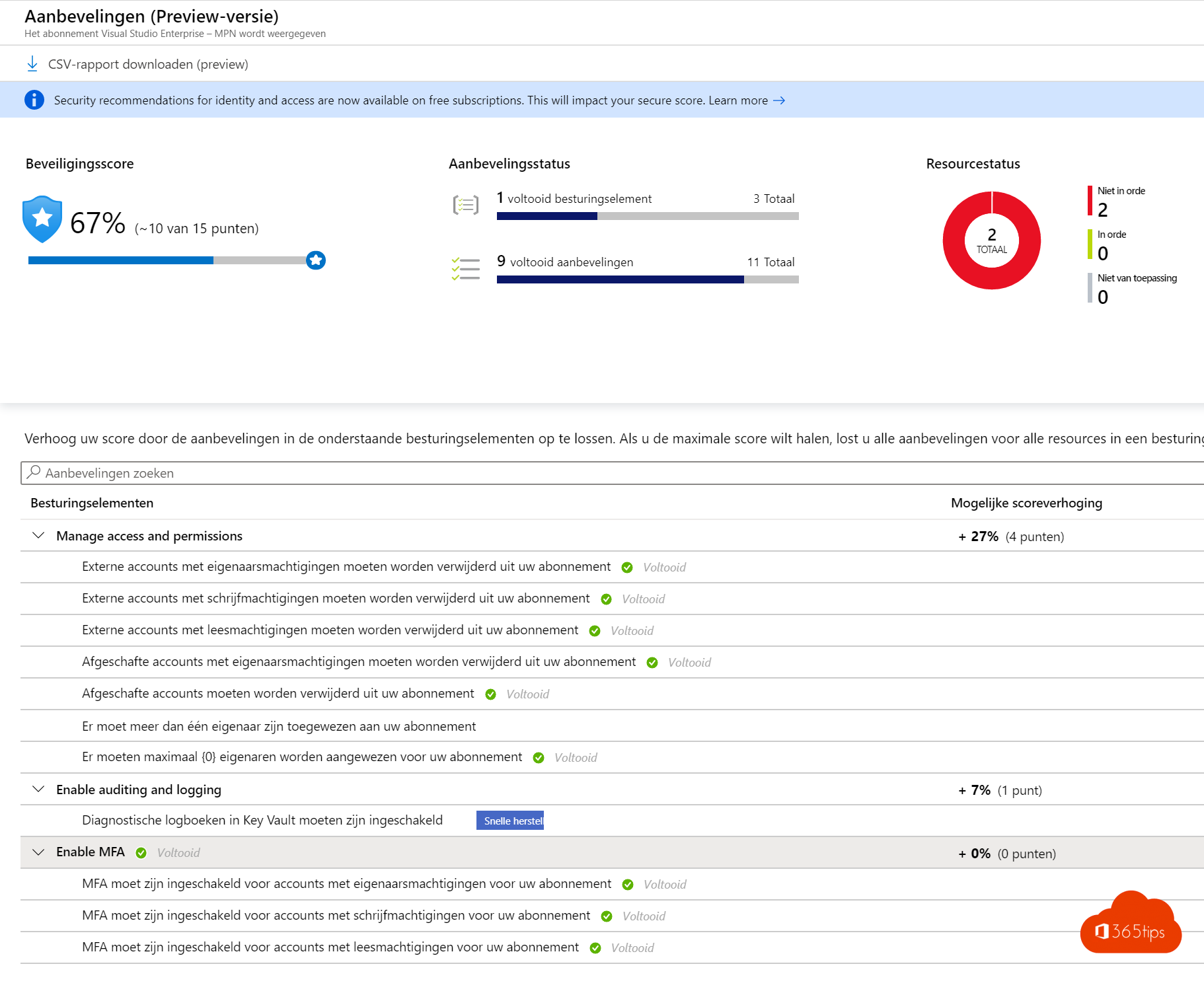 Last month I brought the article "getting started with Secure Score in Office 365 '. In this article I discussed topics such as Attack simulator (Attack simulator), Azure AD Security Defaults, Microsoft Secure Score and so on. Also within Microsoft Azure there is aSecurity Center with Secure Score. Below is a high-level overview of this solution.
Microsoft Azure Security Center
The Microsoft Azure Security Center has a Policy & Compliance section including the "new" Secure Score.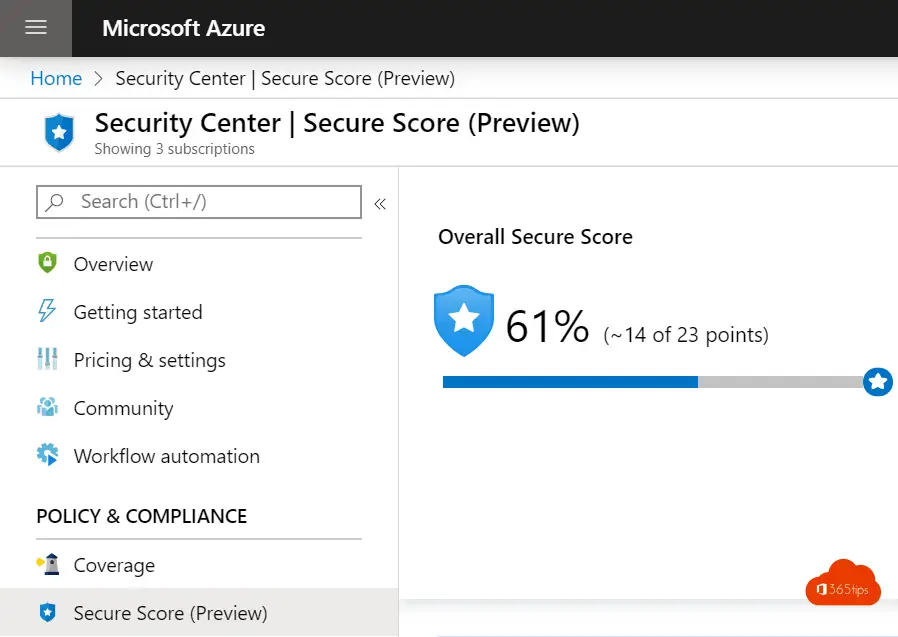 A sample report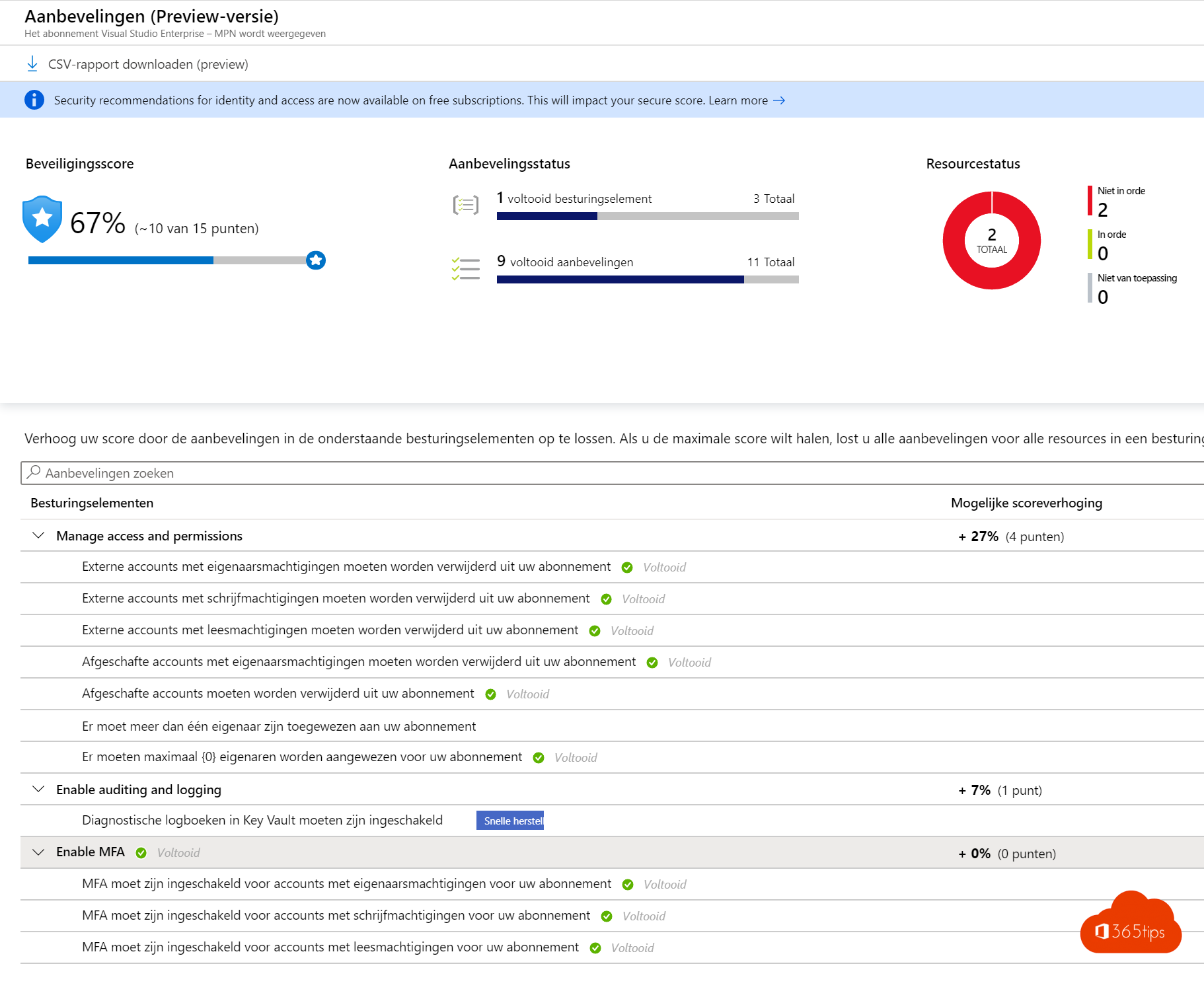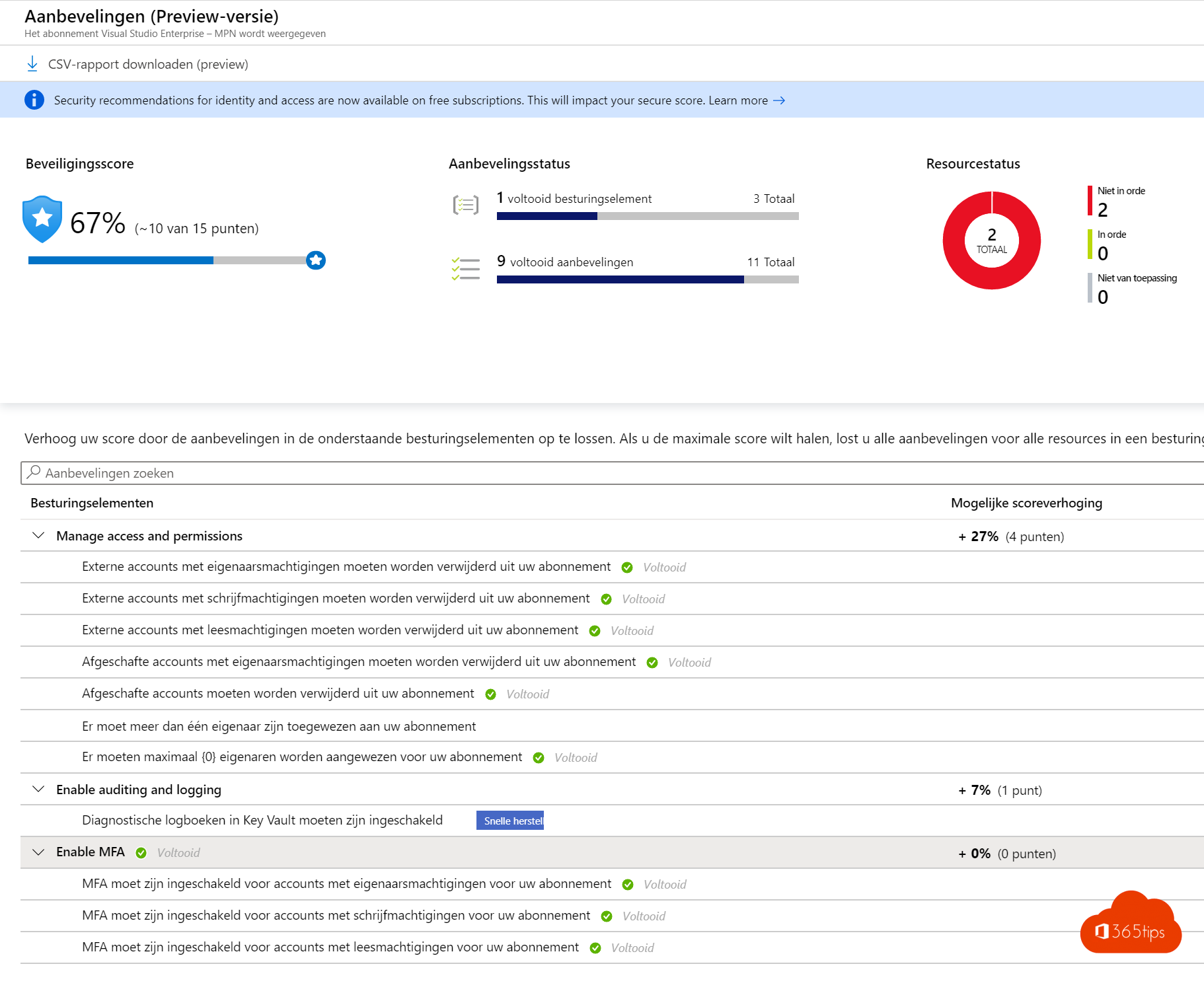 Activation of a safety recommendation
Enable auditing & logging
Select 'quick restore'
Select your resource group
Activate
This describes how easy it has become to understand and activate Security "advice. Unfortunately, I often see the opposite. That these are there and not much happens with them. Is it too simple?
It is important to handle safely and engage security features. Today nobody has the all the expertise to know and be able to do everything. Today we need to activate, make sure we have a rollback plan. Test in a demo environment and then bring it into production. Let's do it!
About the author
Tagged: Activate, Azure, MFA, Microsoft