How to install Azure AD preview module with PowerShell?
In order to use new functionality within Microsoft 365, Teams or Azure it is sometimes necessary to log in with PowerShell log in. In this practical guide you can get started with installing the necessary Azure AD Preview module. Some example scripts are described in the article.
Also readHow to start using Powershellfor managing Microsoft 365?
Open Powershell as administrator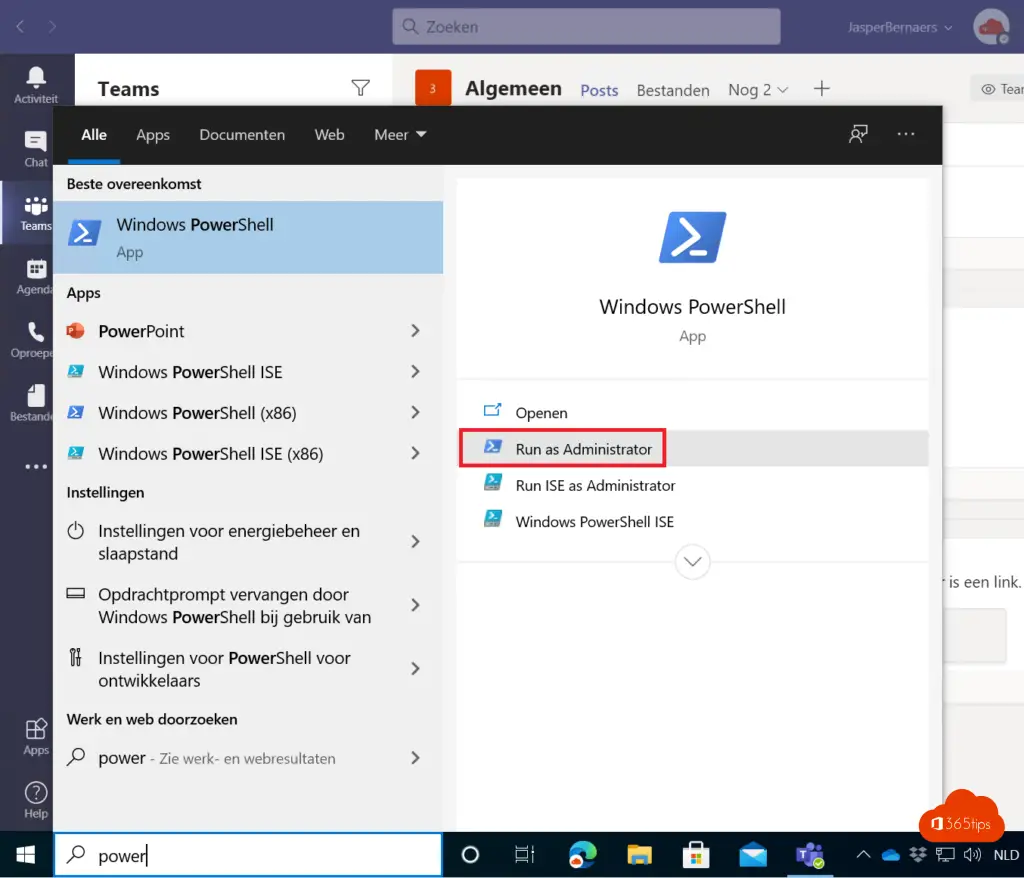 Install the PowerShell module from Azure AD
Run the following line in PowerShell:
install-package -Name AzureAD
Connect to AzureAD
Connect-AzureAD
Changing a UPN via PowerShell
Set-MsolUserPrincipalName -UserPrincipalName info@edu365tips.onmicrosoft.com -NewUserPrincipalName info@edu.365tips.be
If your script does not work, install the MSOnline module
Install-Module -Name MSOnline

Connect to Azure AD
Connect-msolservice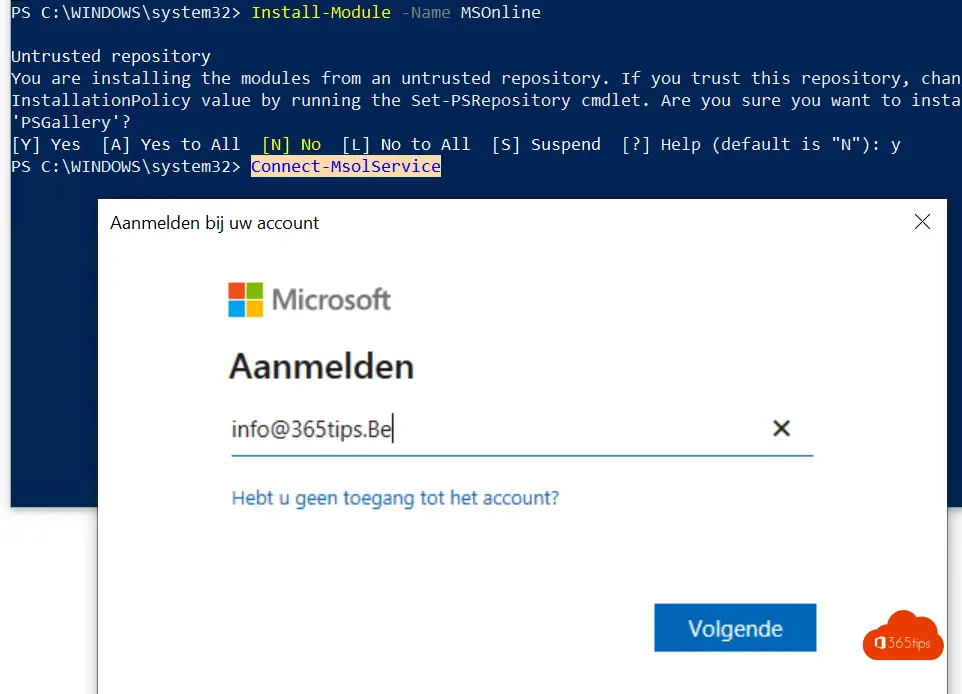 Exchange PowerShell Need a connection?
Use this blog to install the new version of the Exchange PowerShell module with the possibility of modern authentication so MFA.