How to transfer or modify subscription owner in Microsoft Azure
When you create a subscription in Microsoft Azure, it is configured and viewable for one person. This person is the owner. If you wish to delegate or transfer ownership to another tenant you can get started via this blog.
Login to Microsoft Azure
Login to Microsoft Azure can be done at: https://portal.Azure.com or through the URL page.
Open your subscription in the Microsoft Azure portal
Press the name of the subscript, in this case I am using a test MSDN subscript.
Press Access Control (IAM) -> add - Add co-administrator
Add the desired user as co-administrator.
Press Add to add this co-administrator.
The subscription is now visible to the assigned other user.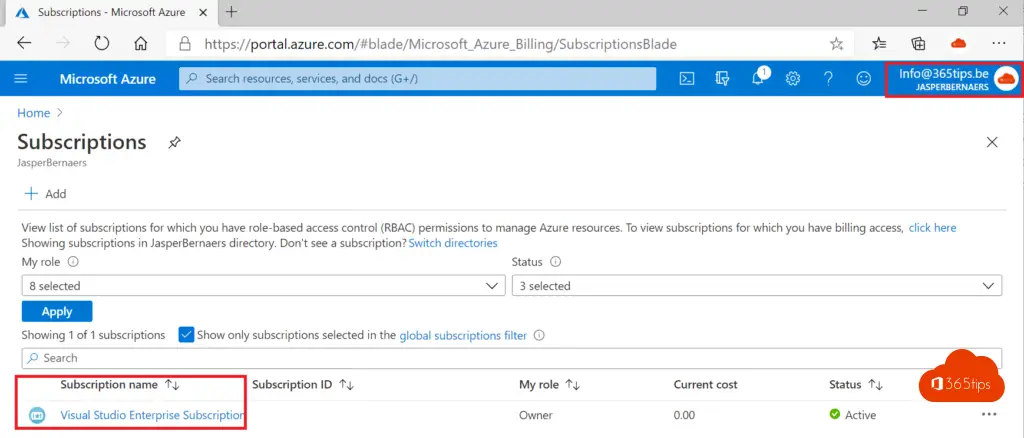 Other Azure blogs
Azure ad preview install module with PowerShell
Enable Azure Active Directory Self-Service Password Reset (SSPR)
Make legacy authentication transparent with Azure Log Analytics
Secure Score for Microsoft Azure
Azure Tip: Easily search for Azure content in the Microsoft Docs via Edge or the Azure Portal
Tagged: Azure