📊 How can you protect an Excel document with a password or remove the password?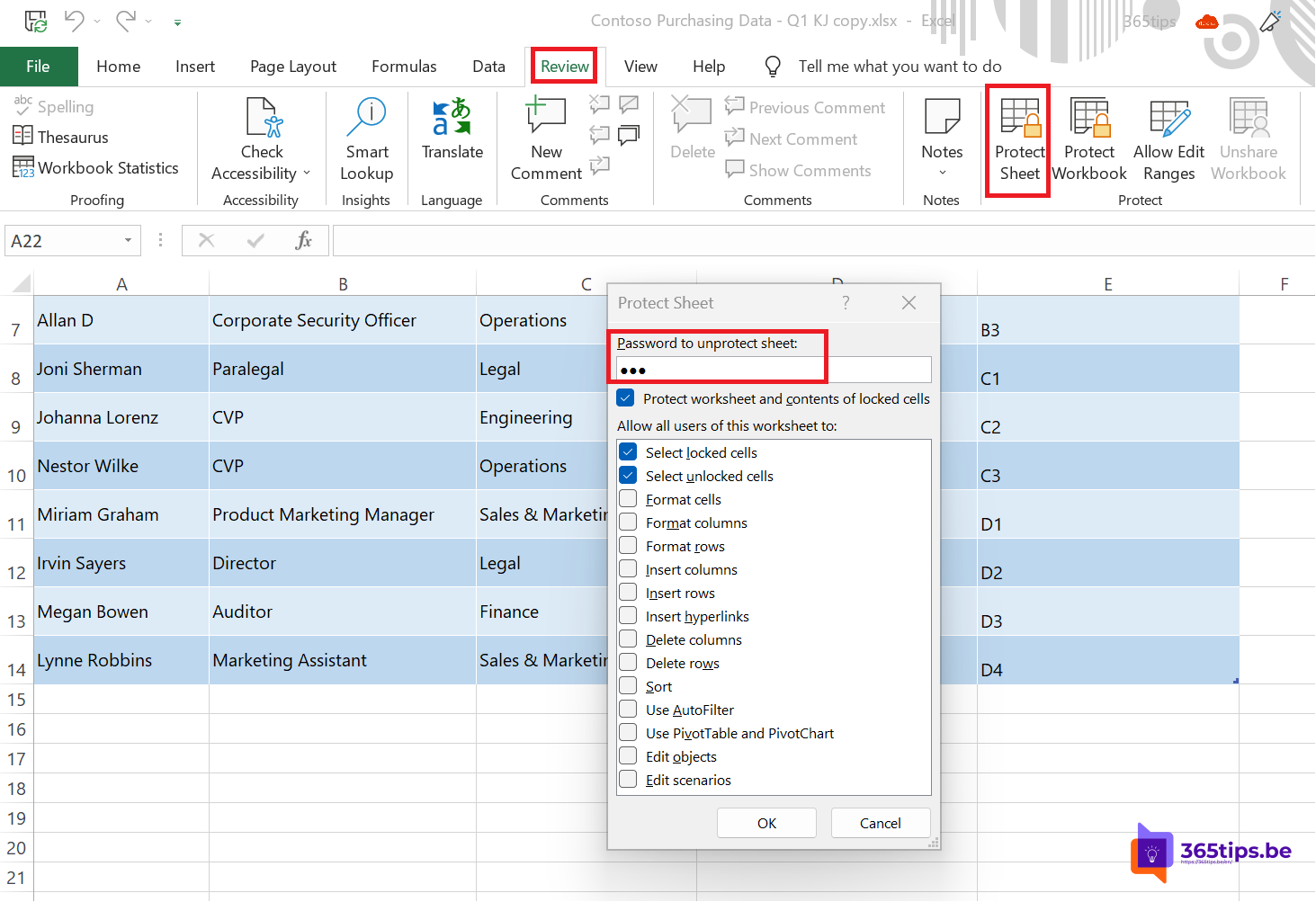 Password protection in Microsoft Excel is often used to protect important data. If you place an Excel file in Microsoft Teams it is often fully visible to other colleagues.
By setting security, unwanted people cannot gain access or partial access. This can prevent changes unless by the owner.
Removing the a password from an Excel file?
Open the protected spreadsheet, go to the Review tab and click on the Unprotect Sheet icon.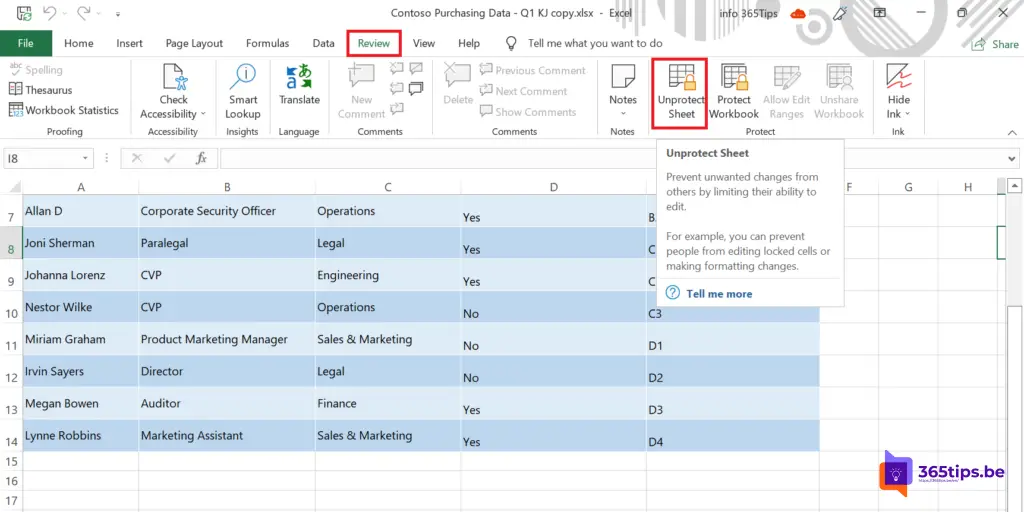 Then press the password and press OK.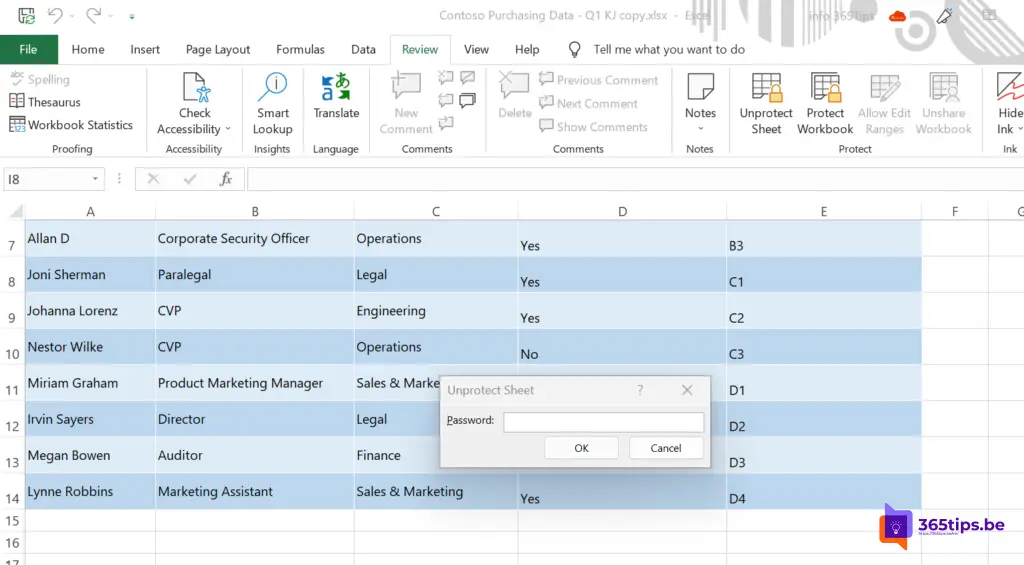 It is also possible to protect one tab sheet with Microsoft Excel. Press the desired page at the bottom and press protect.
How can you password protect an Excel worksheet?
Press Review at the top.
Then click protect this document.
At the top, choose a password you wish to set. If you leave this field blank, no password has been set.
Press OK.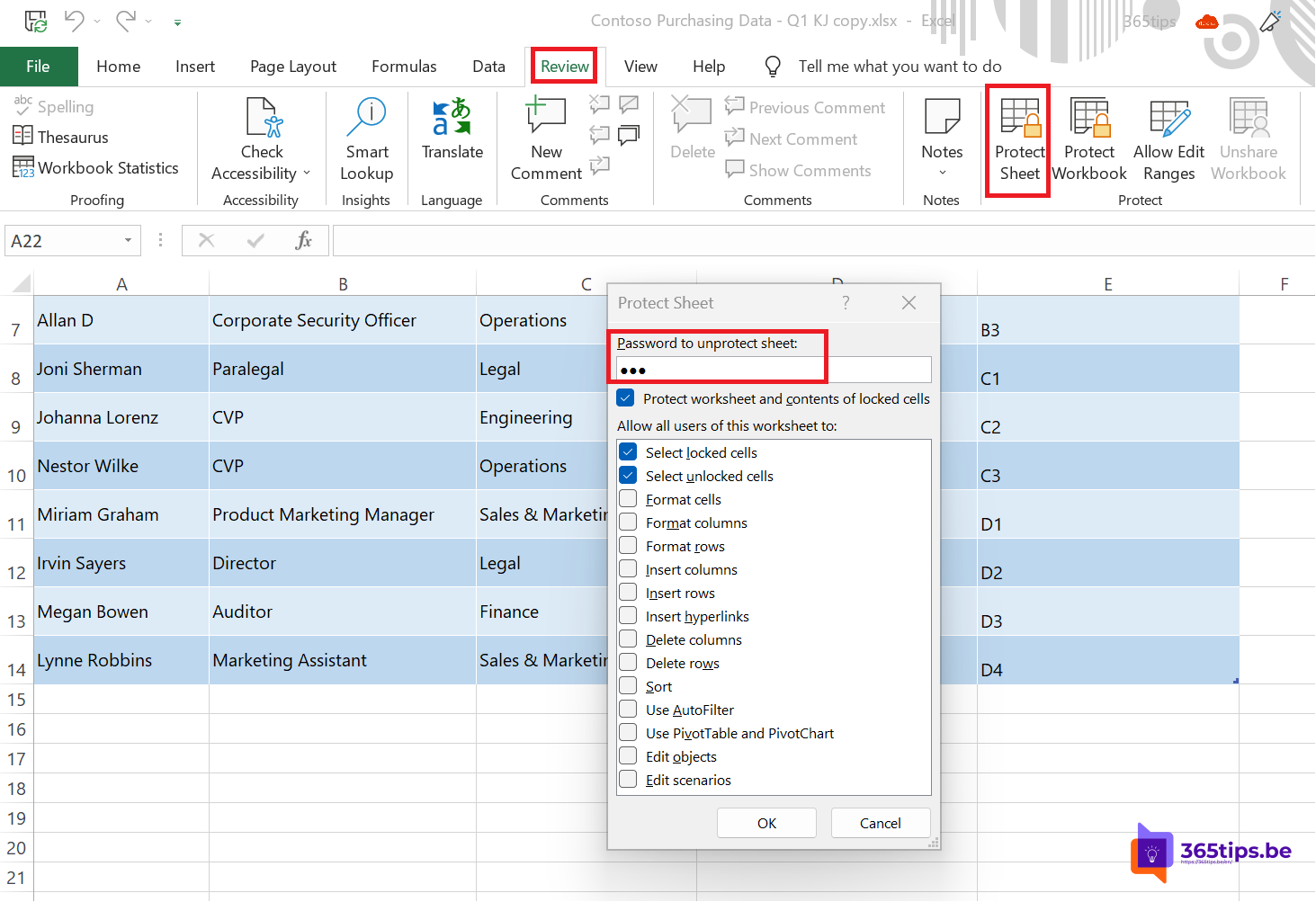 Also read
How not to restore saved Word or Excel documents?
How to use the Microsoft Editor for Word and Excel?
How online work with Word, Excel or PowerPoint in Microsoft Office 365
#4 Microsoft Lists - Converting an Excel file to a List
Create a SharePoint list from Excel in Microsoft Teams
Tagged: Microsoft Excel