Own Office 365 environment for 4,20€ per month + own tenant & domain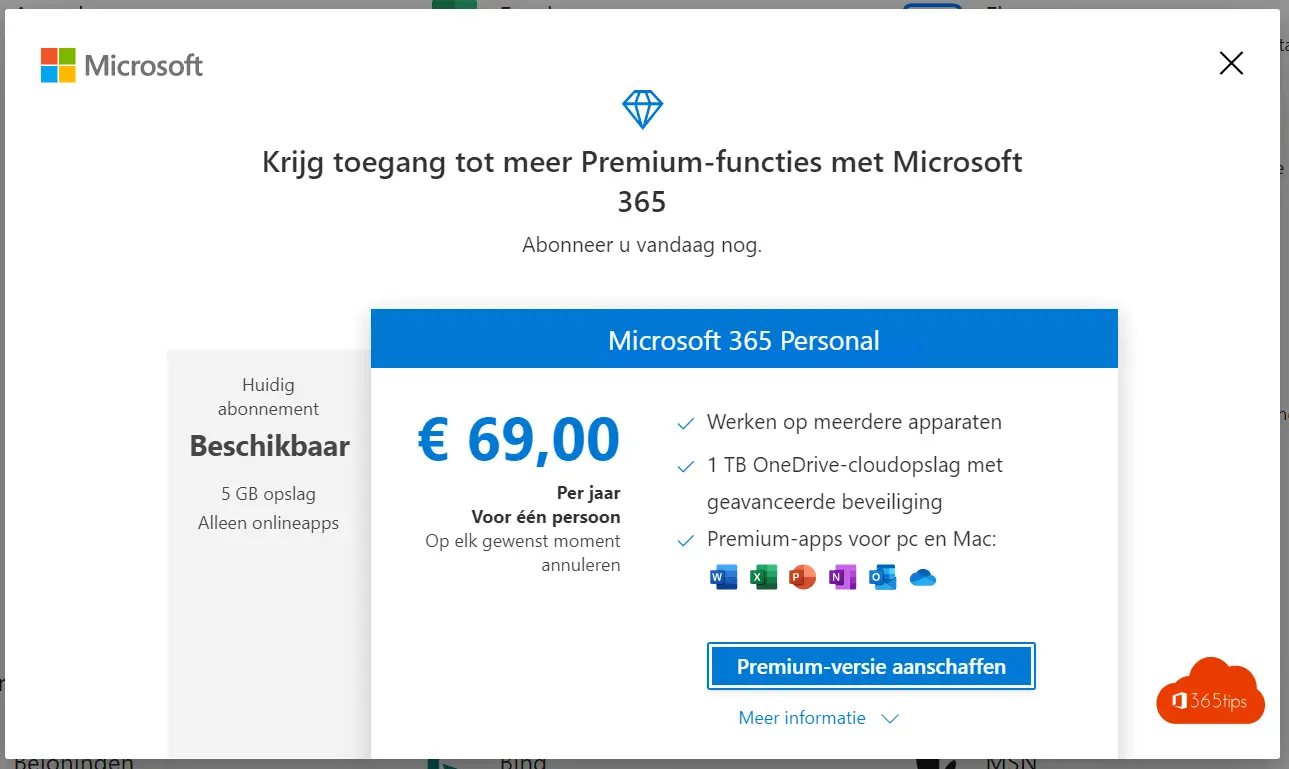 Microsoft has several formulas when it comes to Office 365. On the one hand for consumers on the other for professional use. Nevertheless, in some cases it is better to choose the 2nd option.
Why? Microsoft has a formula of 4.20€ / month where you have the benefits below. For one user. Then all you have to do is buy one mail domain.
Host e-mail with a 50 GB mailbox and a custom e-mail domain address.
Create a teamwork hub to connect your teams to Microsoft Teams.
Get access to web versions of Office apps: Outlook, Word, Excel, PowerPoint, OneNote (plus Access and Publisher for PC only).
Store and share files with 1 TB of cloud storage in OneDrive per user.
Hold online meetings and video conferences for up to 250 users.
Alternative? The alternative is a Microsoft 365 Personal license. This is similar today to the license above. Only this comes with a full Office 365 suite. But you have fewer options to link your personal domain, and other nice settings.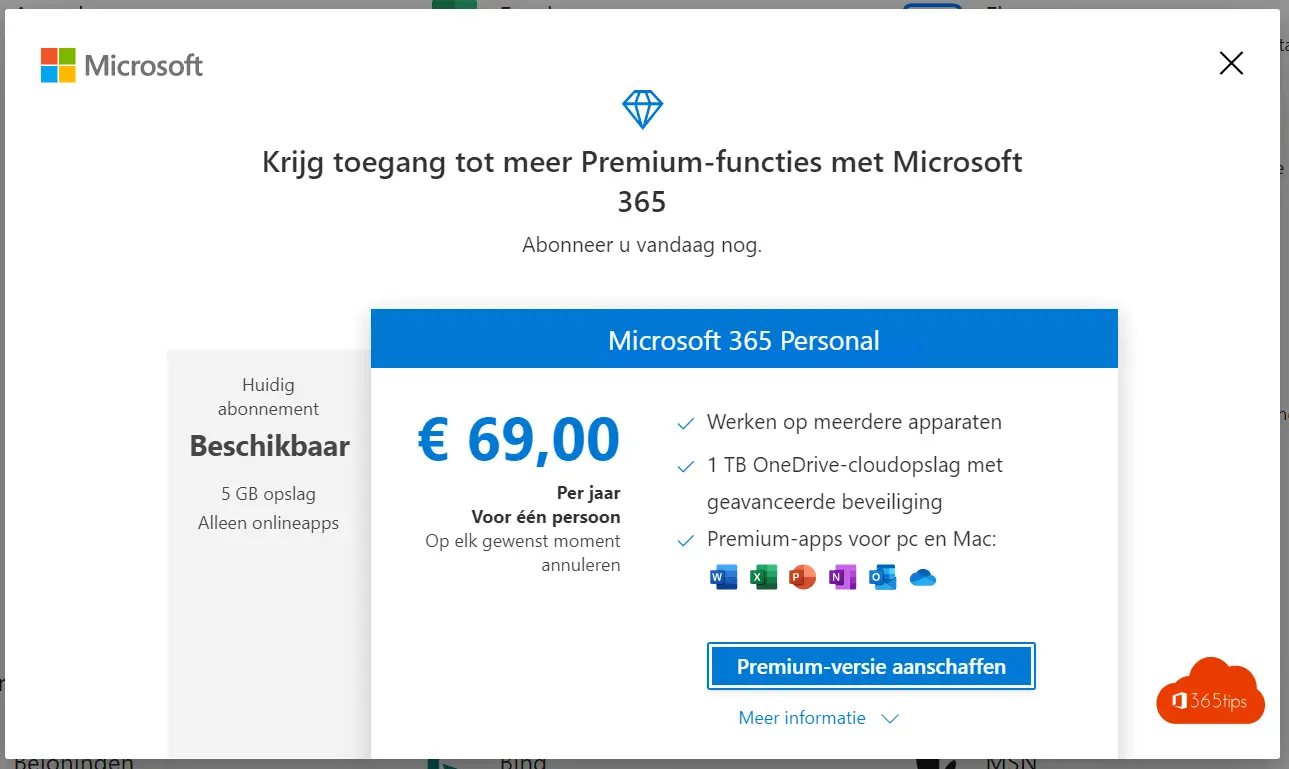 Activating a Office 365 license on a user
You can license through the Office 365 portal for one user or in Azure AD for multiple users through Azure AD groups.
Configure your personal email domain so people can reach you
You can link your own domain via this blog. Belgian (BE) domains can be bought from 5€-15€ per year.
About the author
Tagged: E-Mail, Microsoft 365, Microsoft Excel, Microsoft Office 365, Microsoft Outlook, OneNote, PowerPoint, Tenant, Meeting, Comparison, Video