📚 3 steps to get started with Microsoft Power Pages
Microsoft Power Pages is a powerful tool that lets you build and publish low-code Web sites quickly and easily. In just three steps, you'll be ready to launch your website. Start by exploring Microsoft Power Pages and create a new project. Next, select the desired theme that suits your needs and style. Finally, publish your low-code website externally so it's accessible to visitors and increase your online presence. With Microsoft Power Pages, building a website becomes easier and more accessible to everyone, regardless of technical background.
Microsoft Power Pages is a secure, enterprise-grade, low-code SaaS platform
Microsoft Power Pages is a secure, enterprise-grade, low-code SaaS (Software as a Service) platform for creating, hosting and managing modern, externally-facing business websites. Whether you're a low-code creator or a professional developer, Power Pages lets you quickly design, configure and publish websites that work seamlessly across web browsers and devices.
Power Pages offers you comprehensive, customizable templates, a fluid visual experience through a redesigned design studio and a new, integrated learning hub to quickly build sites that fit your unique business needs.
Source : What is Power Pages (preview)? | Microsoft Docs
Step 1: Getting started with Microsoft Power Pages
Navigate to: https://make.powerpages.microsoft.com/ to start up power pages.
Next, choose Get Started.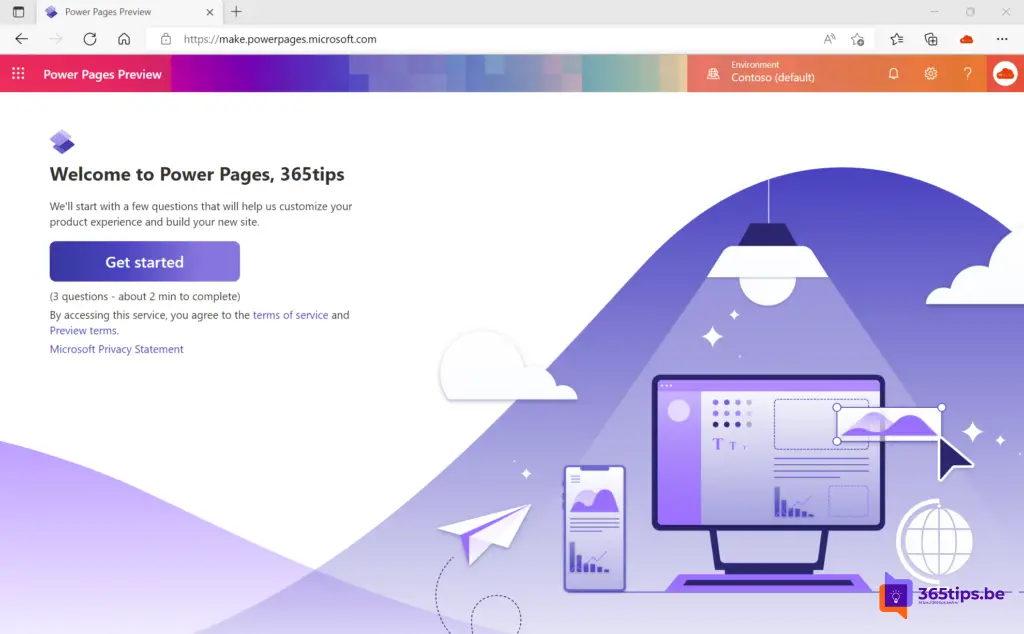 Do you have experience creating websites? Select one of the 3 options:
No, I've never built one before.
Yes, I've created one before.
Yes, I build them professionally.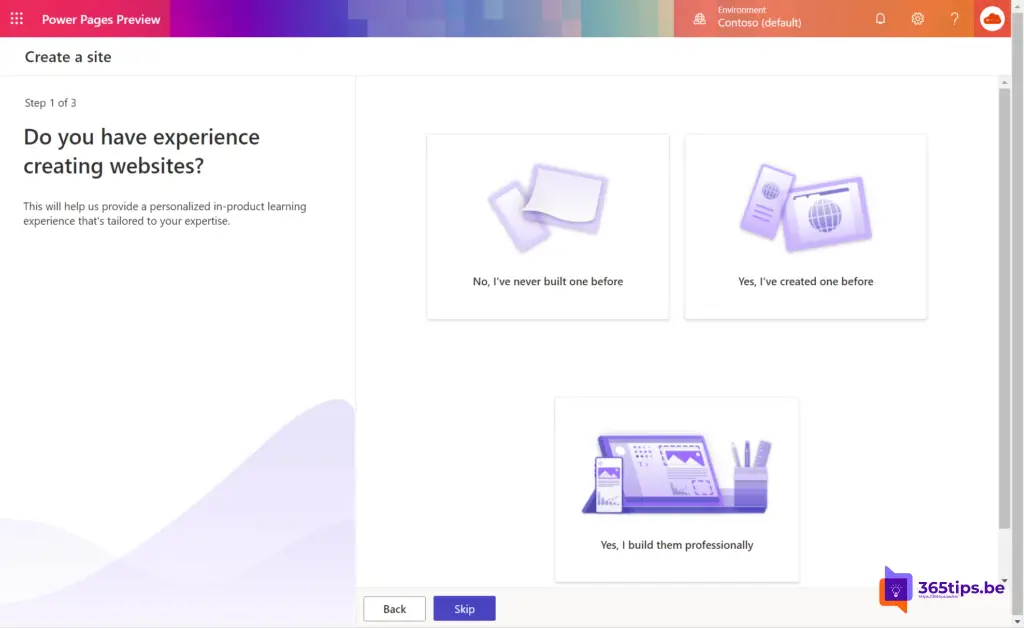 Step 2: Select the desired theme in Power Pages
In this example, I selected an after-school registration program .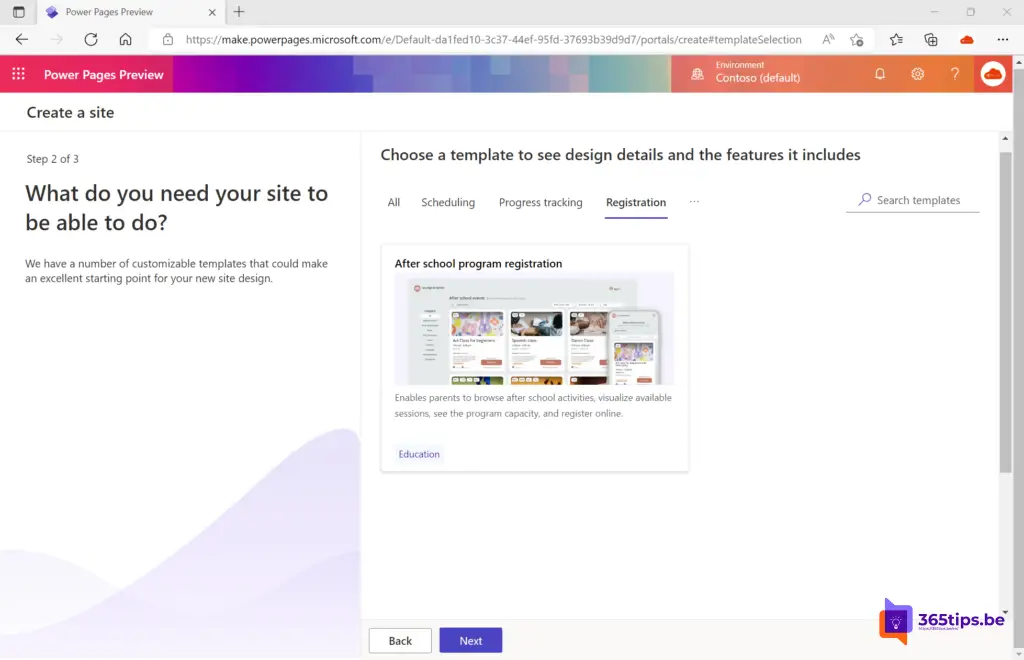 Press at the bottom: Choose this template.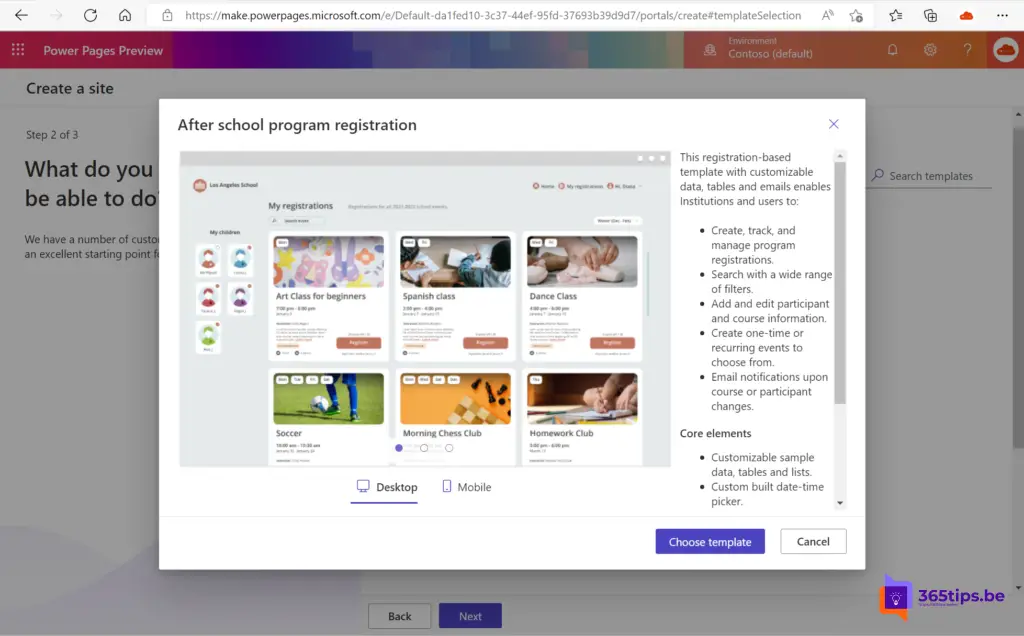 Step 3: Publish this low-code website externally
To launch your Microsoft Power Page website on the Internet, all you need to do is publish it.
Give your website a matching name.
Choose a web address you wish to use.
Select: Trial environment for a test environment.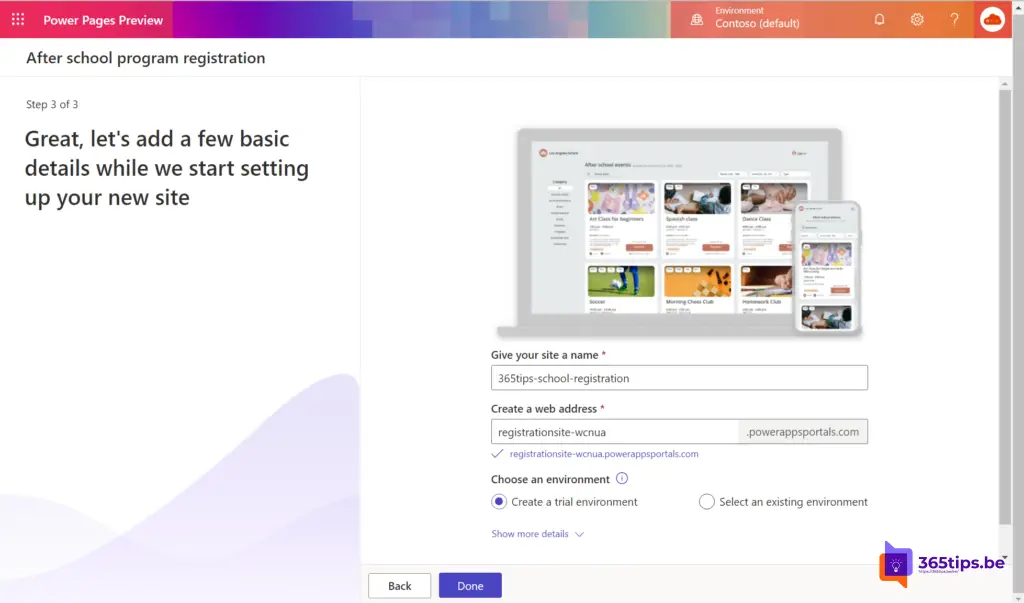 Your website will now be published.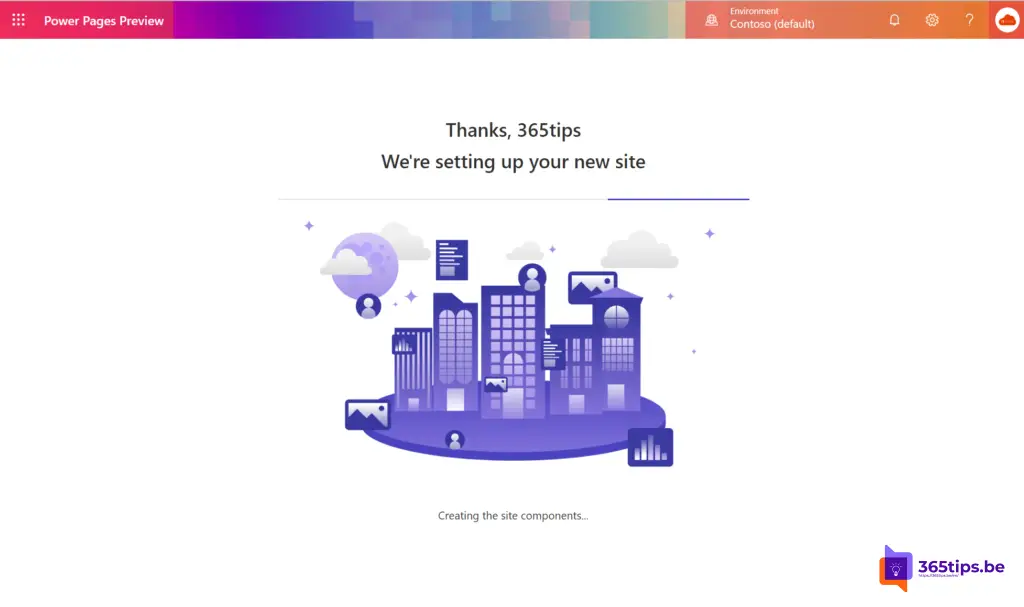 In this view, you can online make adjustments for your Web site.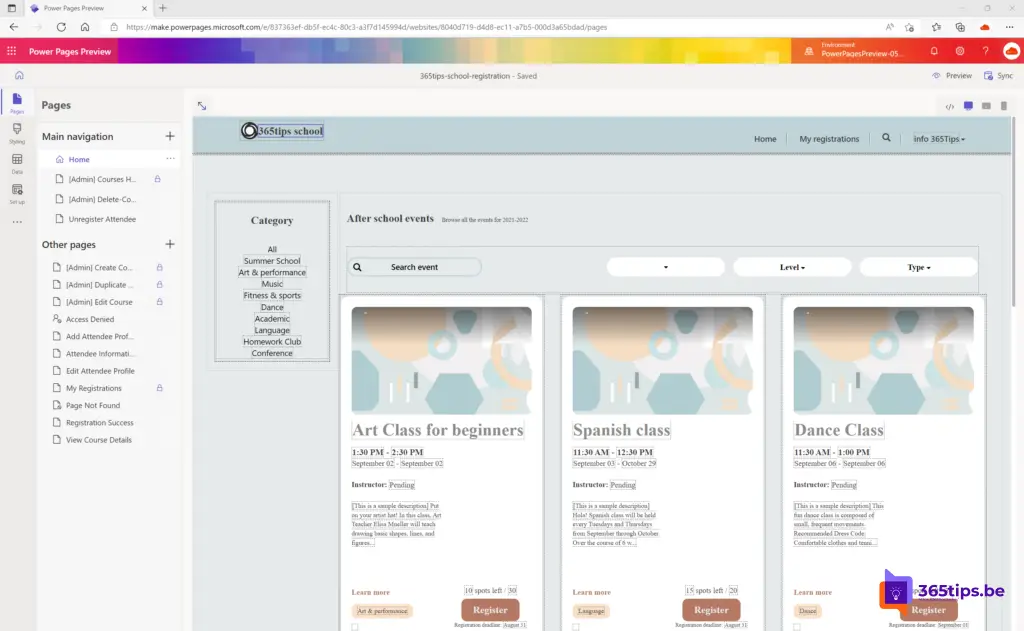 To view your website go to preview at the top. Press desktop for a desktop view or scan the QR code on your cell phone.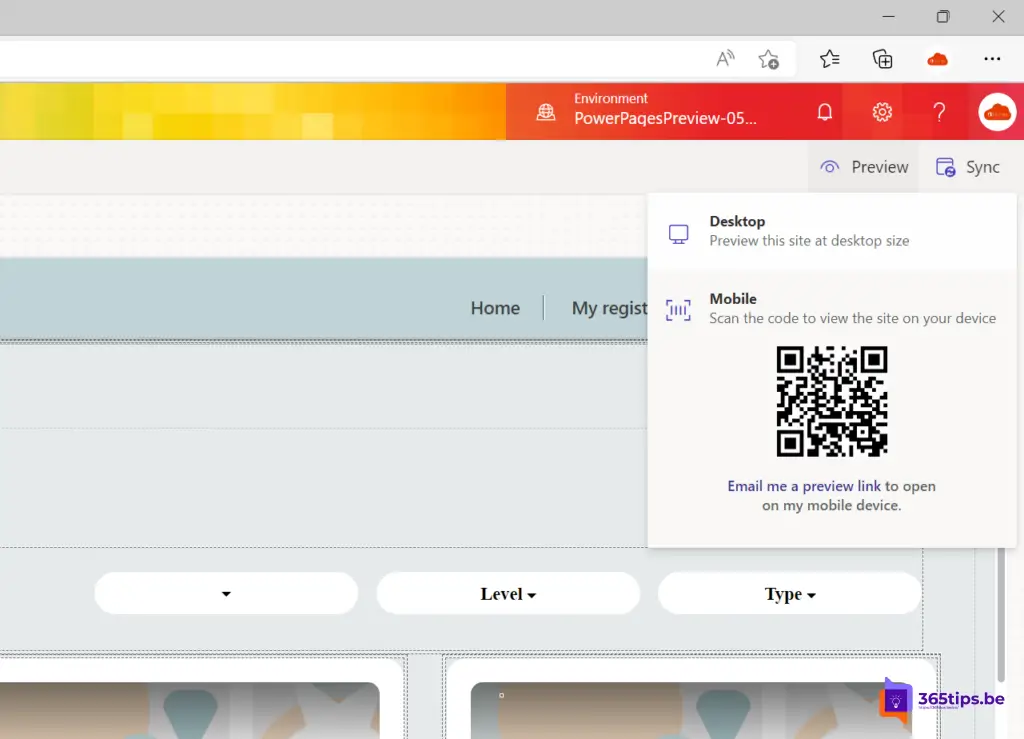 Demo website: https://site-cl51t.powerappsportals.com/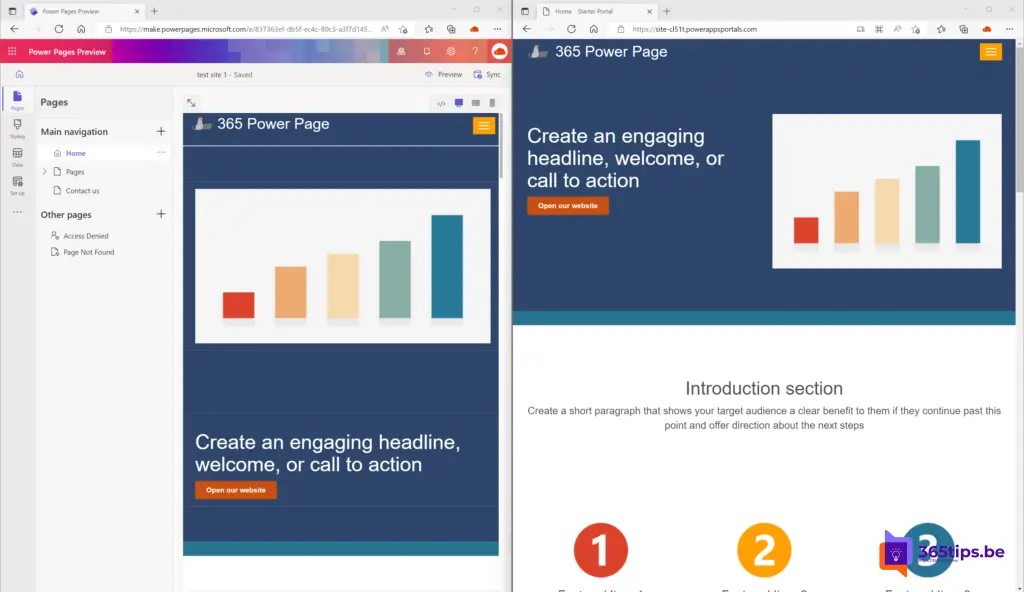 Learn more about Microsoft Power Pages
Announcing Microsoft Power Pages: Build secure, low-code websites | Microsoft Power Pages
What is Power Pages (preview)? | Microsoft Docs
What are Microsoft Power Pages and Express Design?
Microsoft launches Power Pages for designing business websites - TechCrunch
Tagged: PowerApps