📝 How to add a distribution list or Office 365 group to your Teams meeting?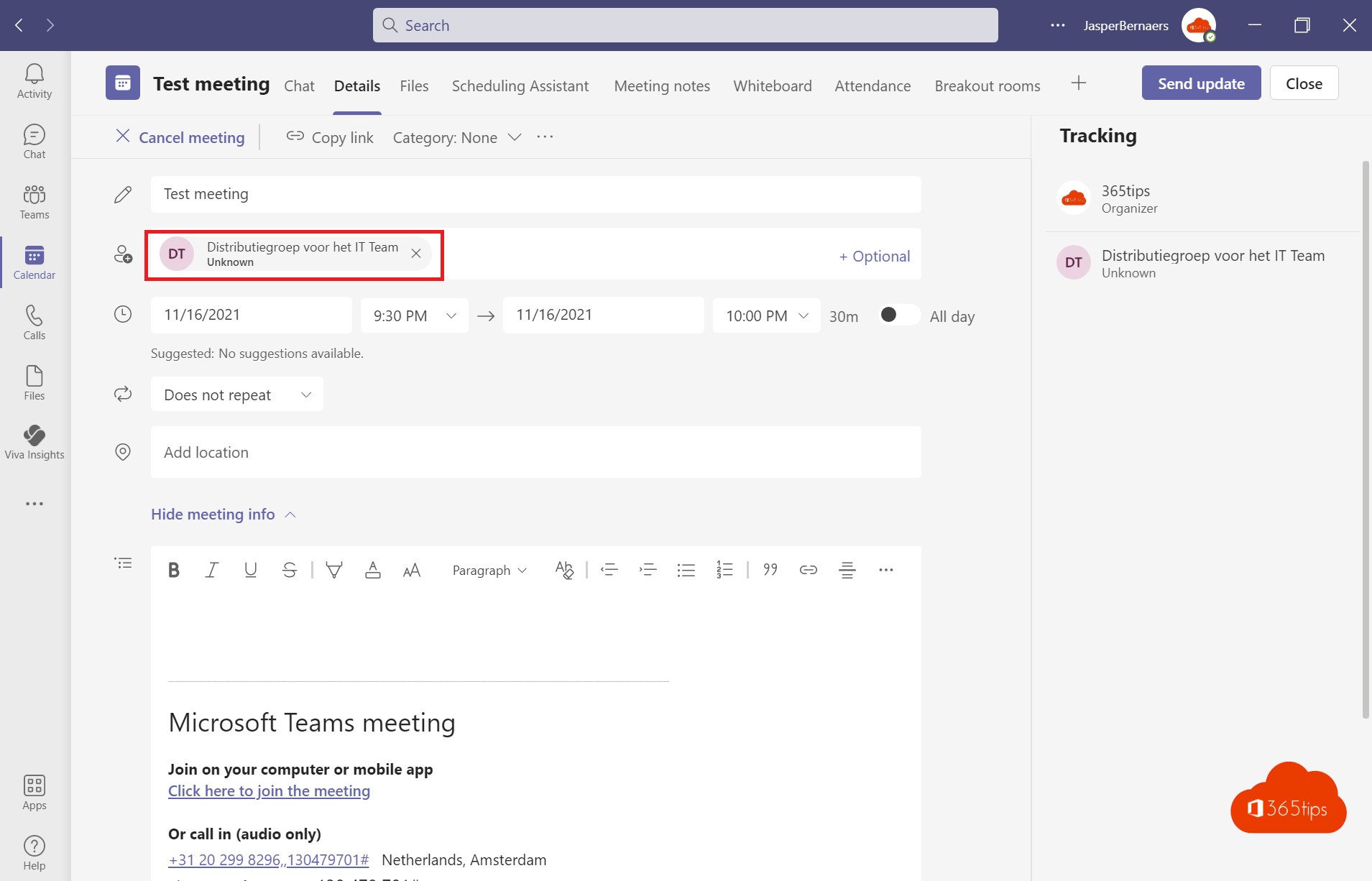 What is a distribution group in Microsoft 365?
A distribution group in Office 365 is a group of users that you can use to send e-mails to a group of people without having to select each person individually. This can be useful if you regularly send e-mails to the same group of people, such as a project group or a team.
Add a distribution list to a Teams meeting?
Since 2020, it is possible to use distribution groups to add the necessary people to a meeting faster. This blog tells you how to implement this.
Open Microsoft Teams To open your computer
Open your calendar to schedule a new meeting
At the top right, press New Meeting.
Create a new meeting in Microsoft Teams
Enter a title
Add your distribution group (see 2nd screenshot)
Select the date
You can also additionally add a channel so that the meeting will be posted in the channel.
Here you can see that you can select a group. (This screenshot is a test screenshot)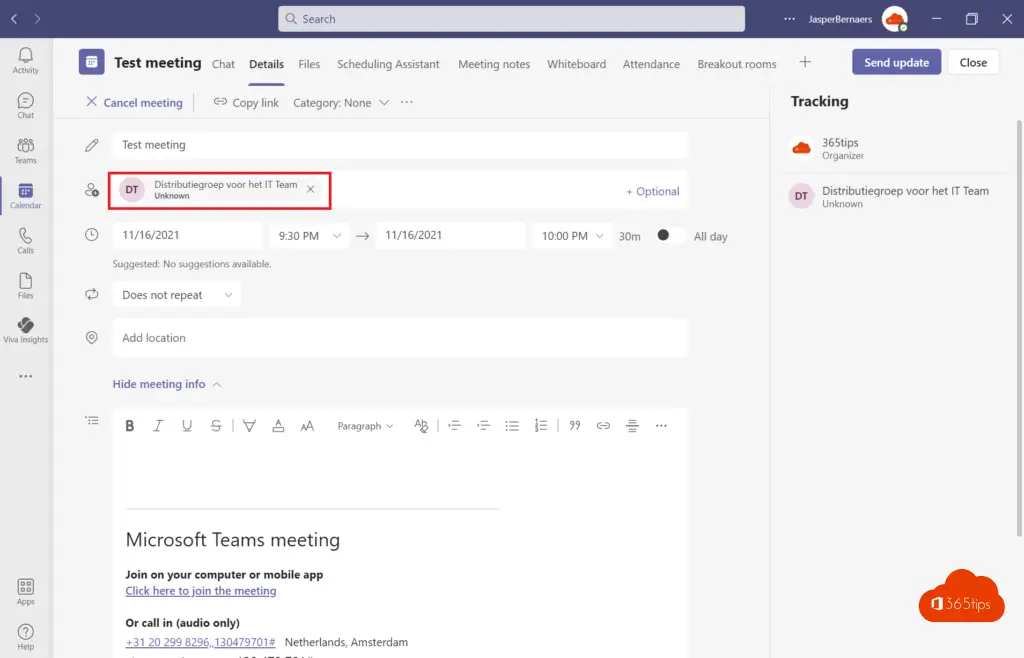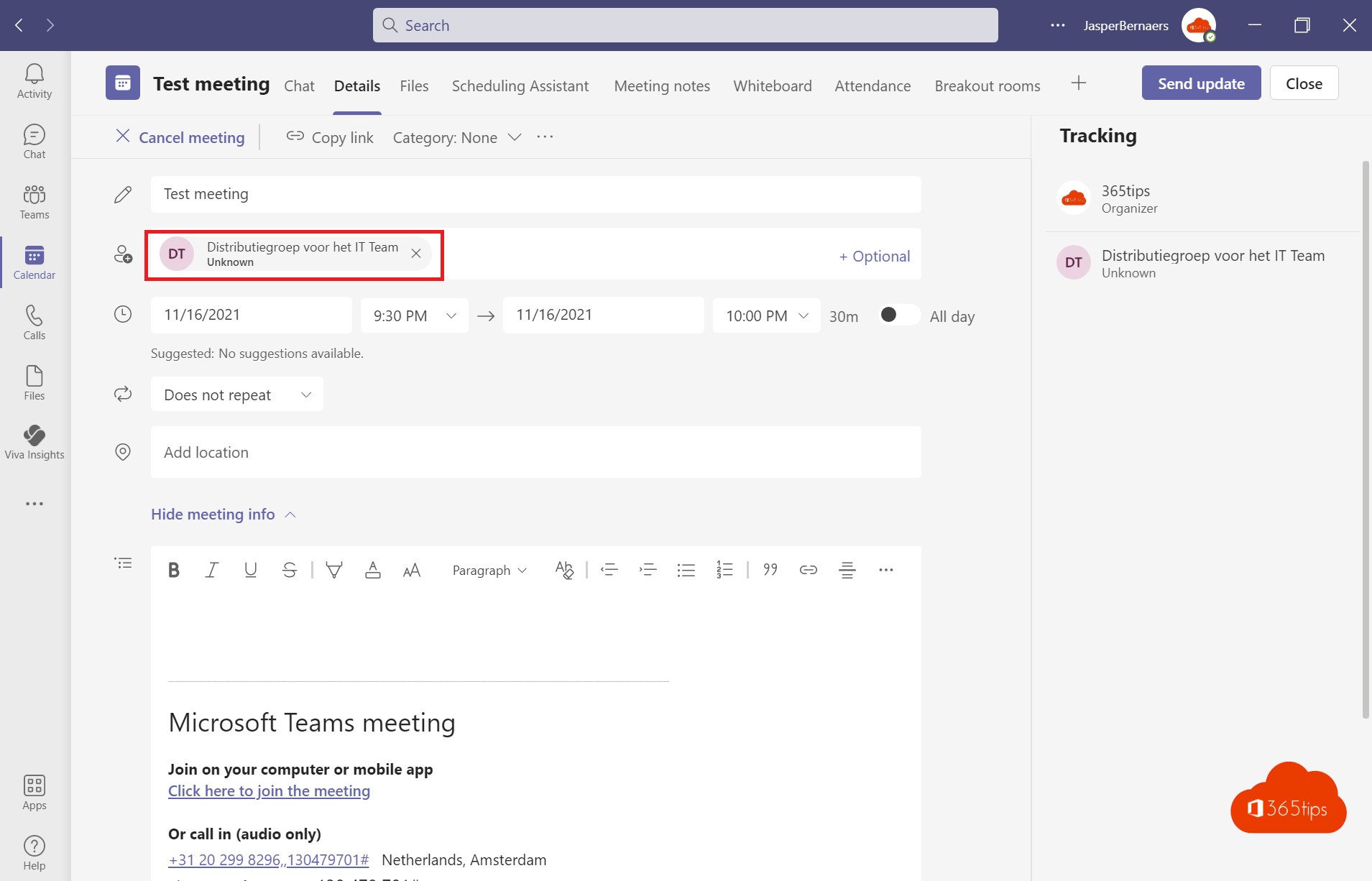 How to create a distribution list in Office 365?
Creating a distribution list can never be done by ordinary user.
Only an administrator can create distribution lists and delegate management to a new owner. (owner)
Browse to: https://outlook.office.com/ecp/ to add a group in the Exchange control panel to add a group.
Press the arrow and select "distribution list"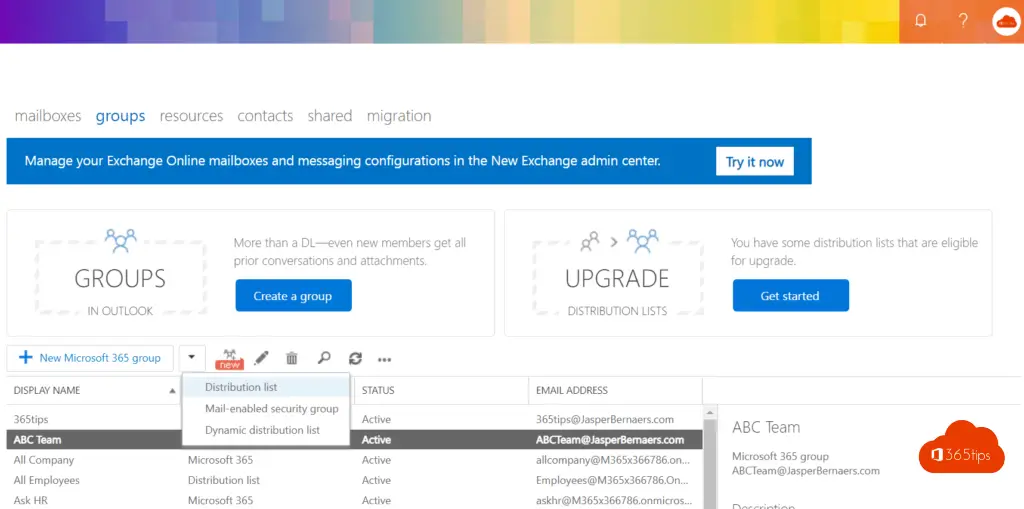 Create the desired distribution group and share ownership.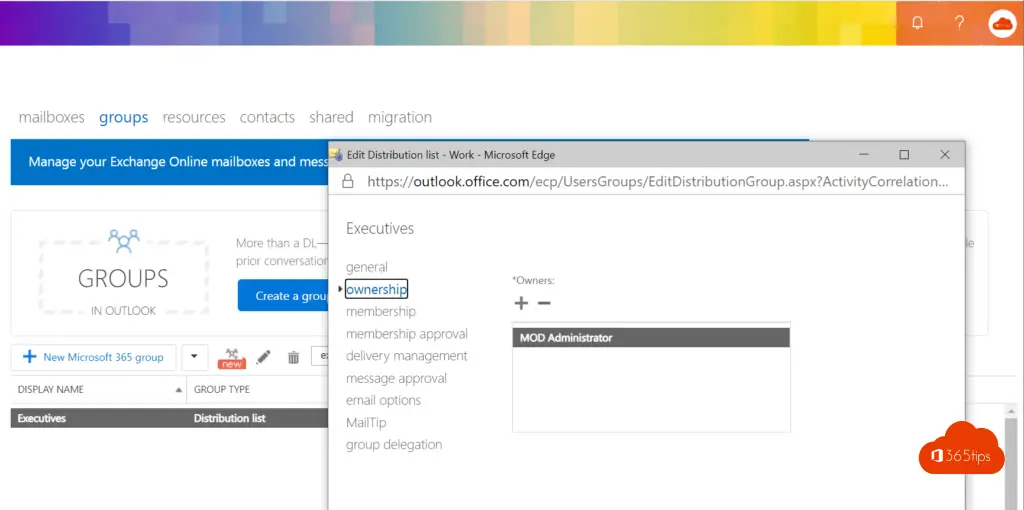 The group type should be distribution list.
Only then can you use this group in Microsoft Teams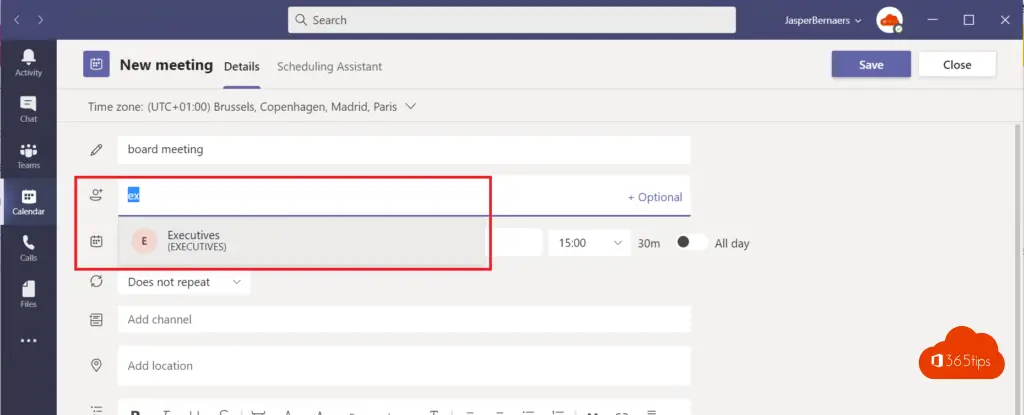 Managing members in the group as an end user in MyApps
Users cannot manage groups themselves unless they own the groups. One tip is to create the groups in the cloud so that the Exchange Online functionality can be used.
Groups can be delegated across the organization through MyApps.
Browse To: https://myapps.microsoft.com -> Select groups.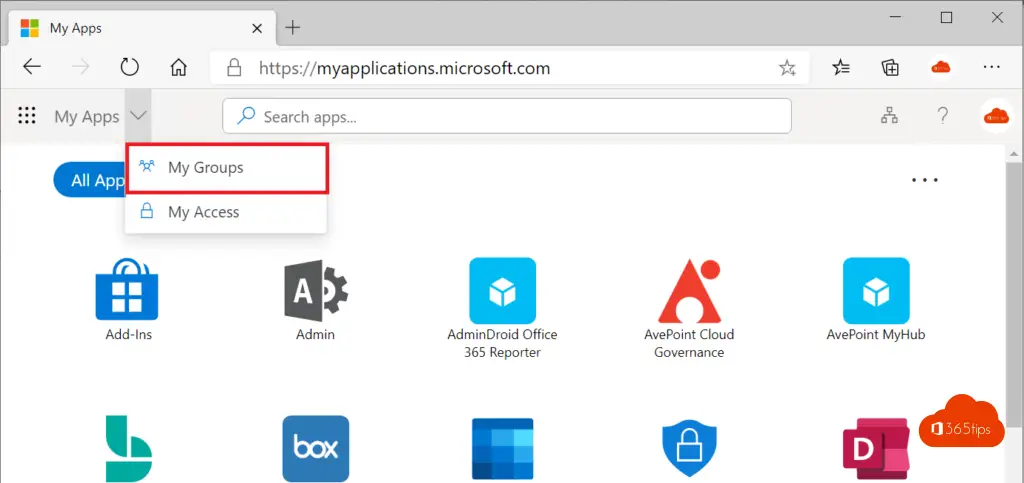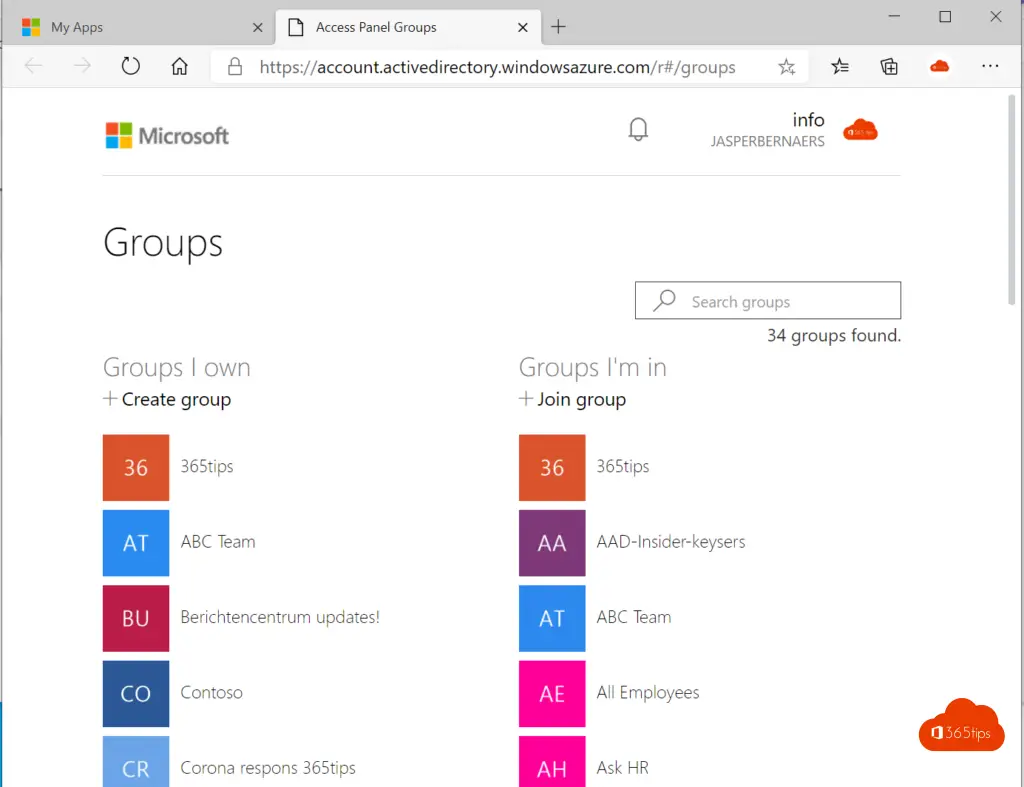 Add members to the group.
There are also opportunities to leave the group, adjust the group details.
Renew group is an option when group expiration is set.
Start a Teams-chat with distribution groups, email security groups and O365 groups
For a long time, it was not possible to start a chat with a distribution group, e-mail security group or a Office 365 group. Since August 2022, Microsoft has made a solution for this.
In this article you already read the solution how to use a distribution group in Microsoft Teams. So now it is also possible to use mail-enabled groups as chatgroups.

Also read
How to disable automatic setup of Wiki when creating new channels in Teams
Teams: Native Apple Silicon support for M1 and M2 processors
Microsoft Teams: Automatically terminate Teams meetings that remain open (Stale)
About the author
Tagged: Manual, Microsoft 365, Microsoft Office 365, Microsoft Teams manual, Roadmap, Collaborate with Microsoft Teams, Meeting