How to add multiple users simultaneously to a Microsoft Team via dynamic distribution lists or AD groups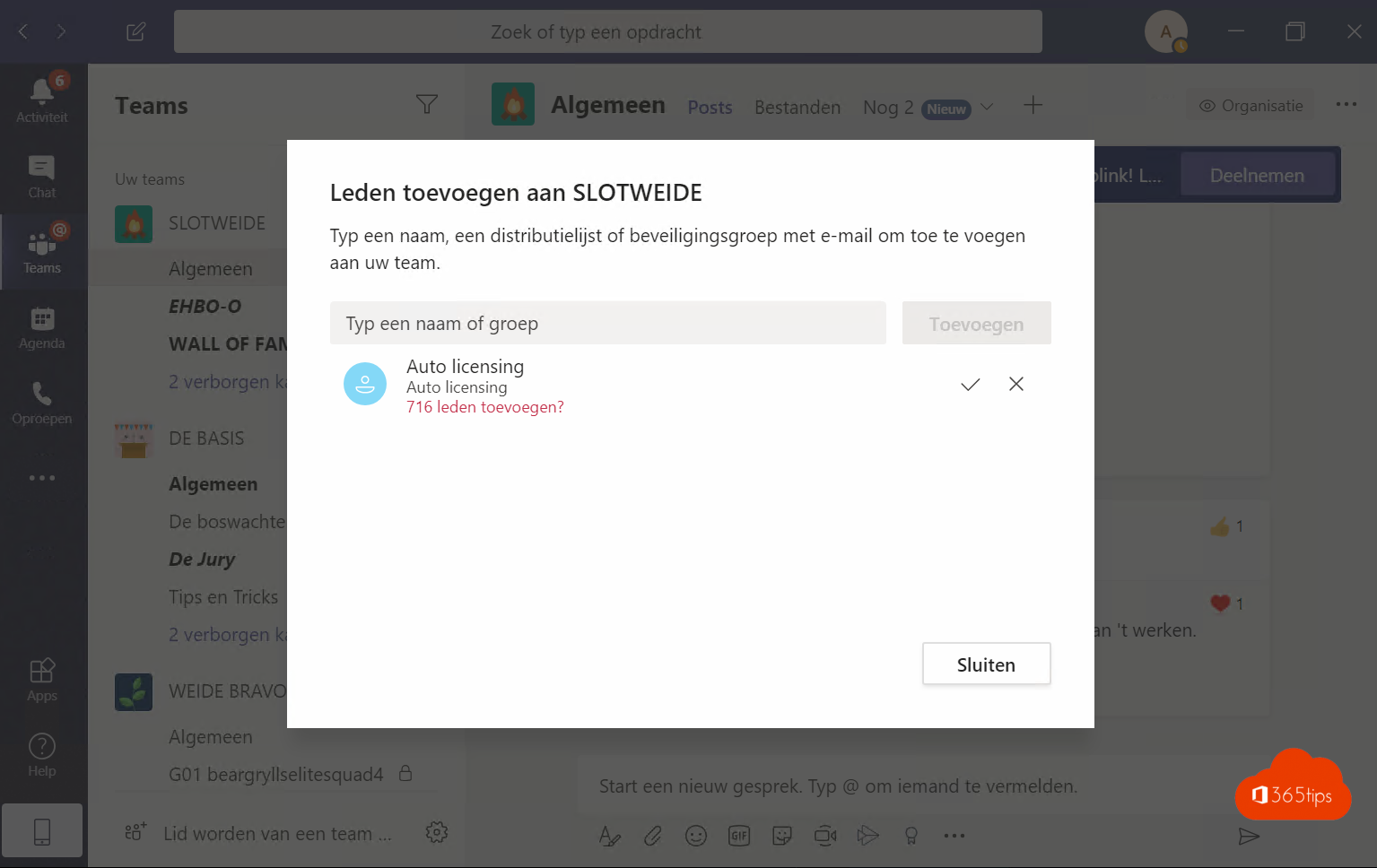 Adding multiple users to a Microsoft team?
Do you want to add multiple users to a Microsoft Team at the same time? Tricky task to do if it's hundreds of users. Teams is not easy to manage automatically via Active Directory or Azure Active Directory in which you could take the 'old' hierarchical permission structures. Microsoft Teams permission structure is flat, flat.
Teams does not have multiple levels, which is a good thing. You can grant rights on the TEAM itself. And on the private channels. Regular channels automatically have the rights of the team.

In this blog I'll explain how to start without any previous setup. Create a dynamic Active Directory group. This is useful to add many users at once.
And later to feed it automatically as people join the organisation. In the second step you will read how to create a Microsoft Teams team. Finally, how to effectively add the group of members to your team.
Unfortunately, this is not possible in a channel. This must then be done manually at Teams, PowerShell or via the administrator panel.
1. Create a dynamic security group Azure AD
Create via https://portal.azure.com a security group
click on: new group
Select dynamic user
The group is created in this example
You can work with a rules policy like the one below. This means that everyone with the domain described below will become a member. (user.userPrincipalName -contains "@jedomein.be")
2. Create a new team
Tip: How to create and organise Teams with video tutorials
3. Add all members to this Team using a distribution list
Navigate to your Team and click on add member.
Find your recently created security group.
Enter this group in "type name or group"
If you will be adding many people at once you will get this message.
Click ✔️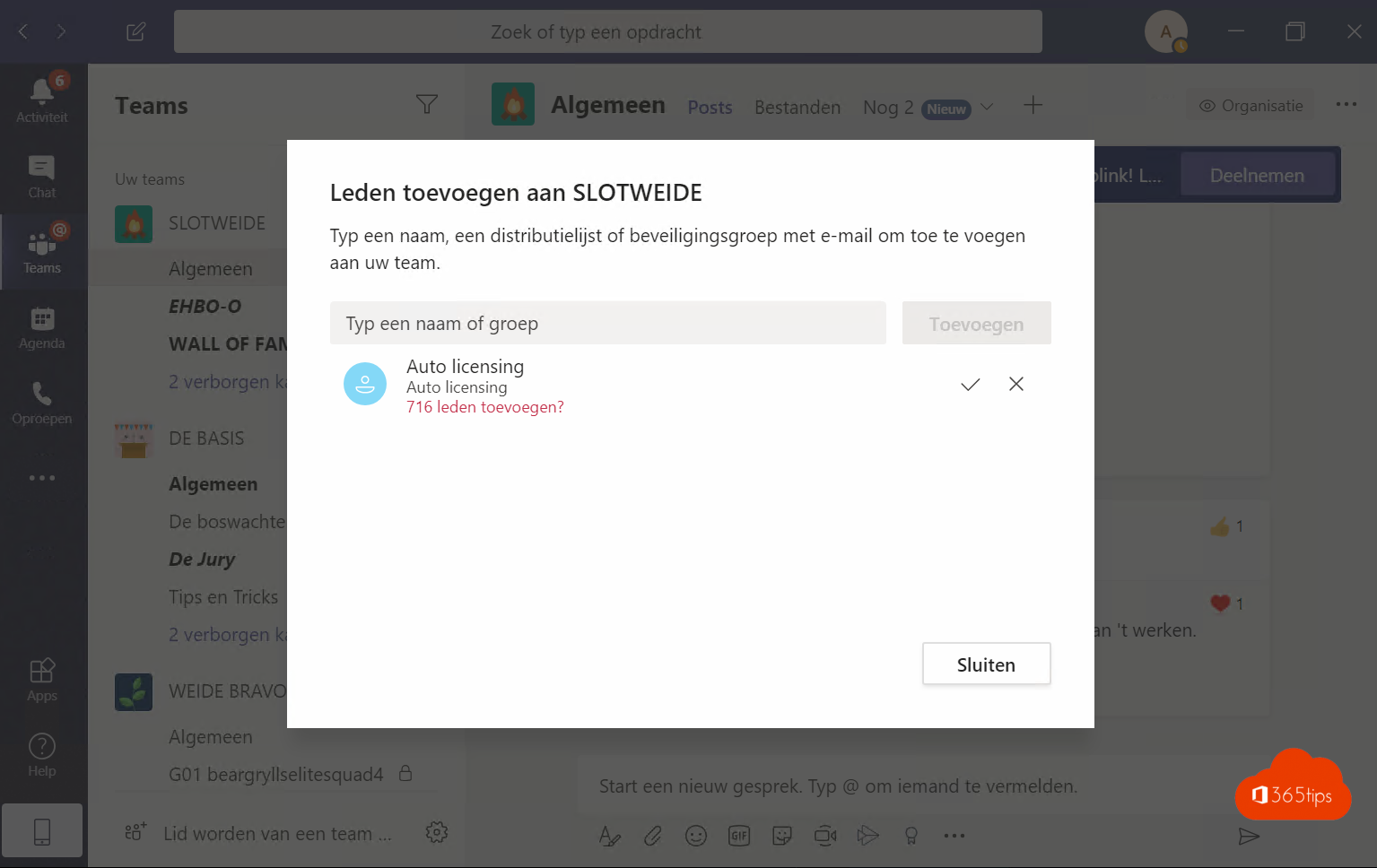 You have just added 700 people to one team in 60 seconds!
A next step could be to set upTeams rights, create read-only libraries and invite guests.
Also read
Userprincipalname Customise with PowerShell in Microsoft 365
Management of Microsoft Teams via PowerShell
Hard-delete a user in Office 365
data location of my Office 365 environment
Setting up and using Microsoft Teams Tags + FAQ
Import users or guests in CSV in Office 365 or Azure AD