💁 How to add remote guests in Microsoft Teams?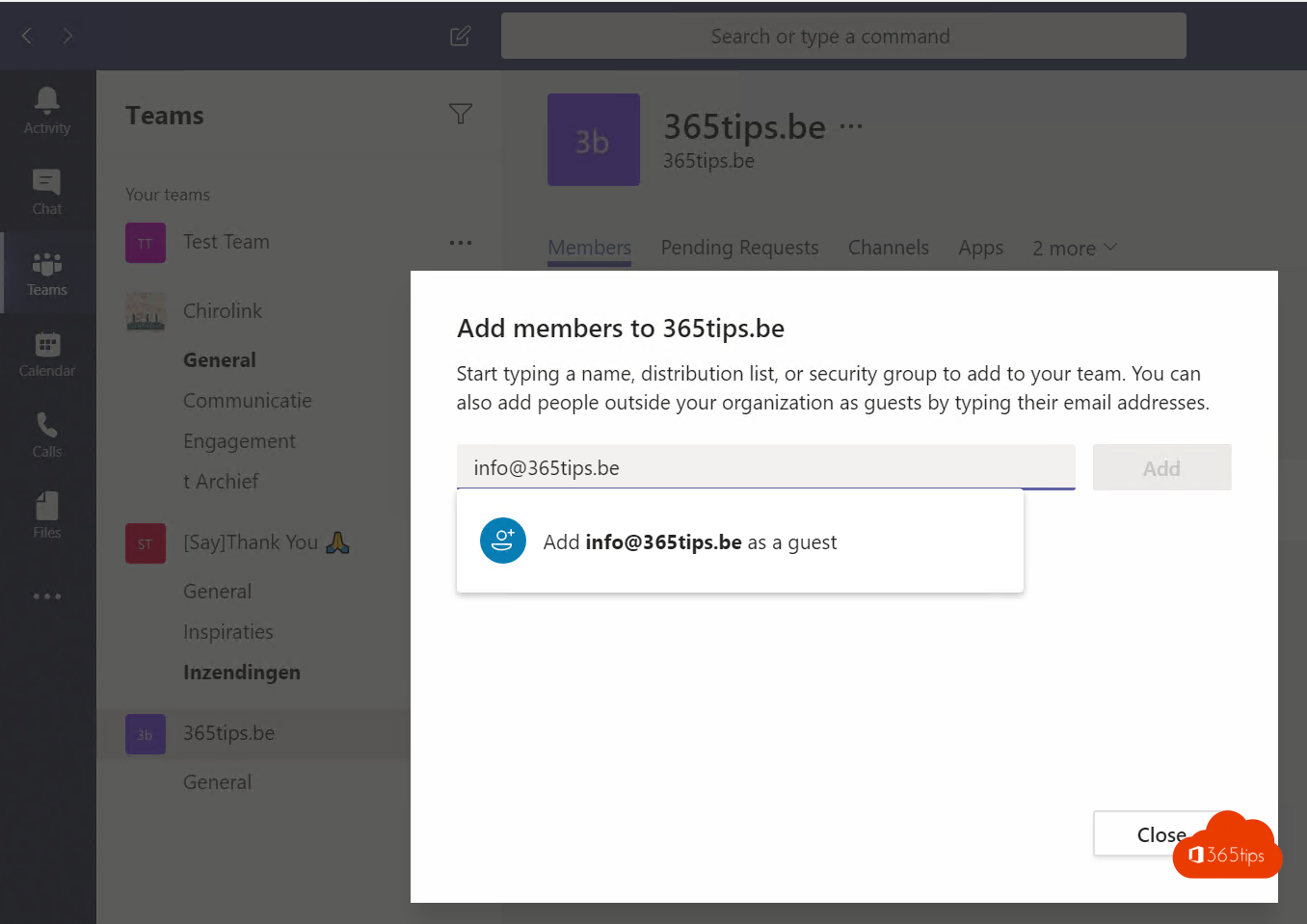 In this blog, learn how to add guests or external contacts in Microsoft Teams.
There are 3 other methods to cooperate with guests in Teams. You need these methods if it is not allowed by the IT Department or organization to contact the outside world.
1. Create a new Microsoft Team or use a current Team
Tip: How can you create private, public or organization-wide teams ?
2. Activate guest access in the Teams Admin Center - guest access (adminstrator)
In order to add guests (guest-login) to Teams have this activated within your Office 365 tenant. You can do this via this URL:
This is only available to Microsoft Teams administrators or Global Administrators in Office 365.
https://admin.teams.microsoft.com/company-wide-settings/teams -settings
Also read: How to enable 'external access' to collaborate in Teams?
3. Adding external contacts in Microsoft Teams
Adding guests to Teams is actually easy for a user to do themselves.
Navigate to your team to which you wish to add a guest.
Based on their email address, add the user.
You may receive a notification to confirm that you allow third parties or externals to be added. You may accept this one.
Press Add Member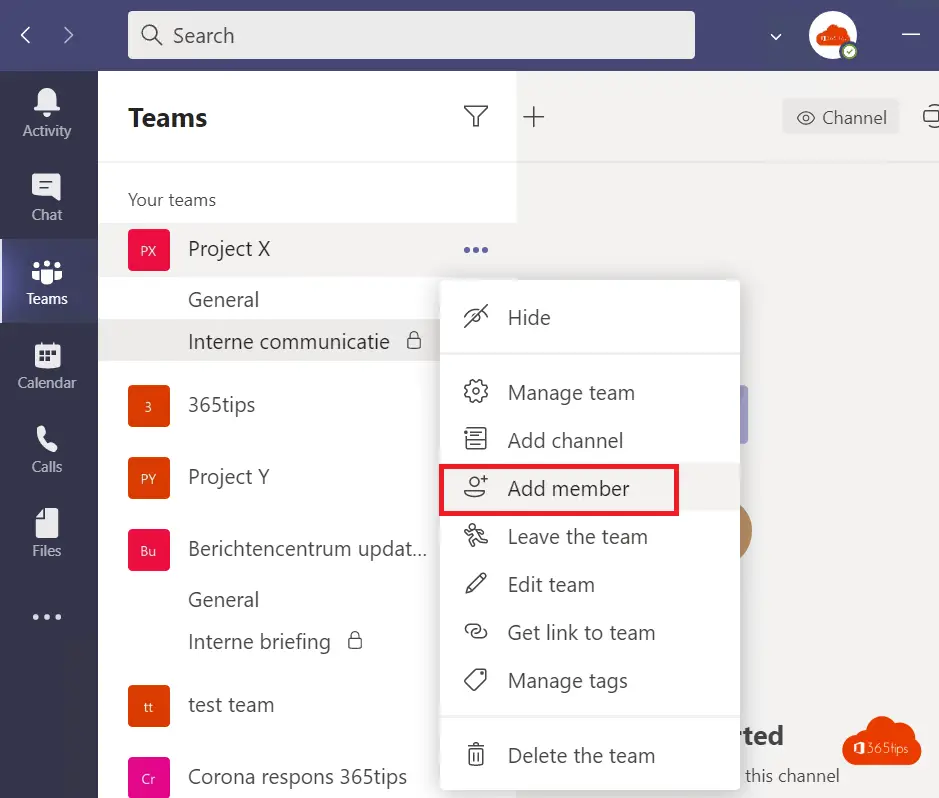 Enter external contacts using this wizard. then press Add or add. This can also be done for 100 users (or more) simultaneously.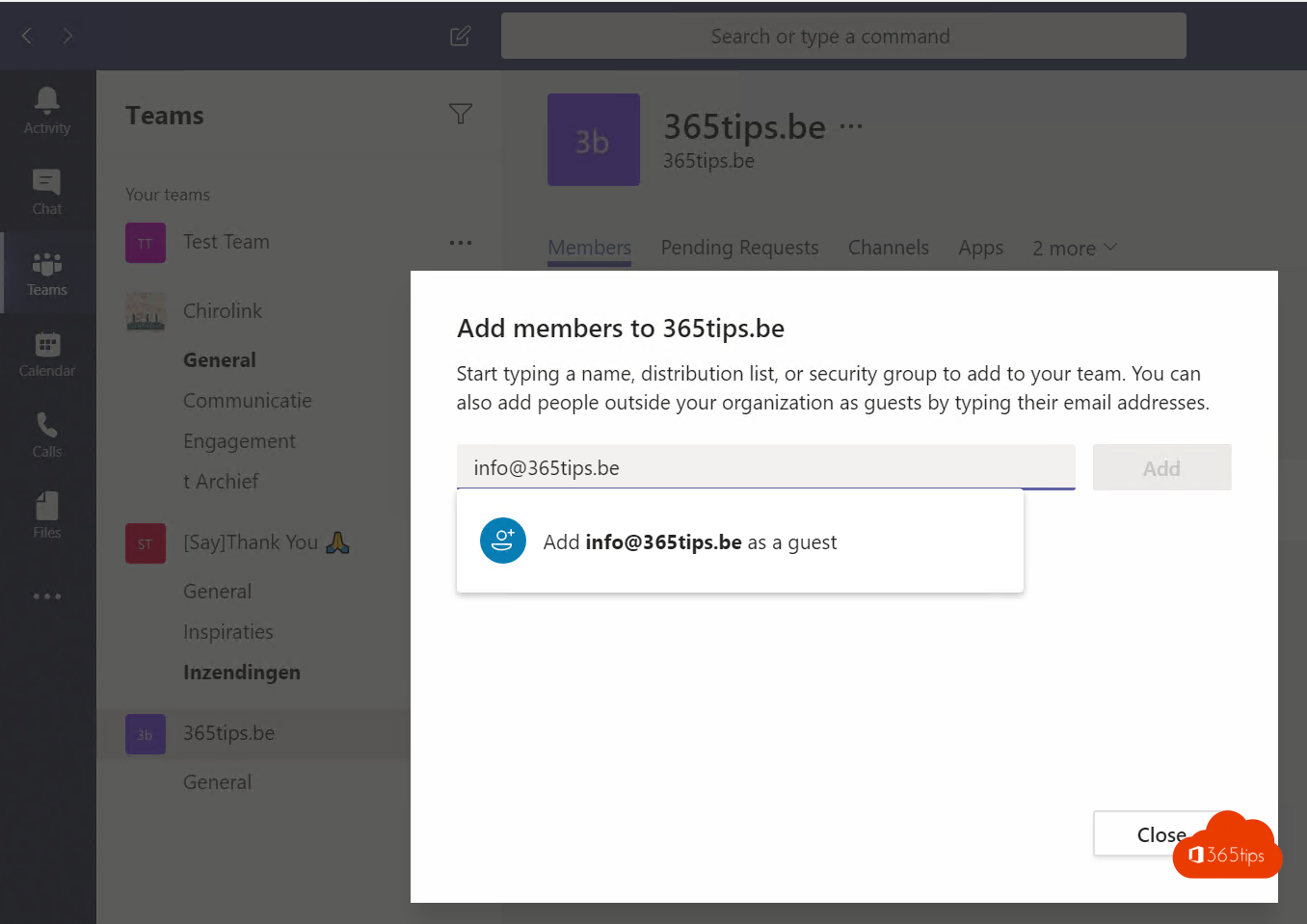 The recipient will see in their Microsoft teams an icon of the teams in which they have access.
Also read: Create Guest Team and Limit General Channel in Use - Read-Only
Tagged: E-Mail, Guest Access, Manual, Microsoft, Microsoft Office 365, Microsoft Teams manual, Collaborate with Microsoft Teams, Tenant, Access