Adding a permanent whiteboard in a Team Channel | Manual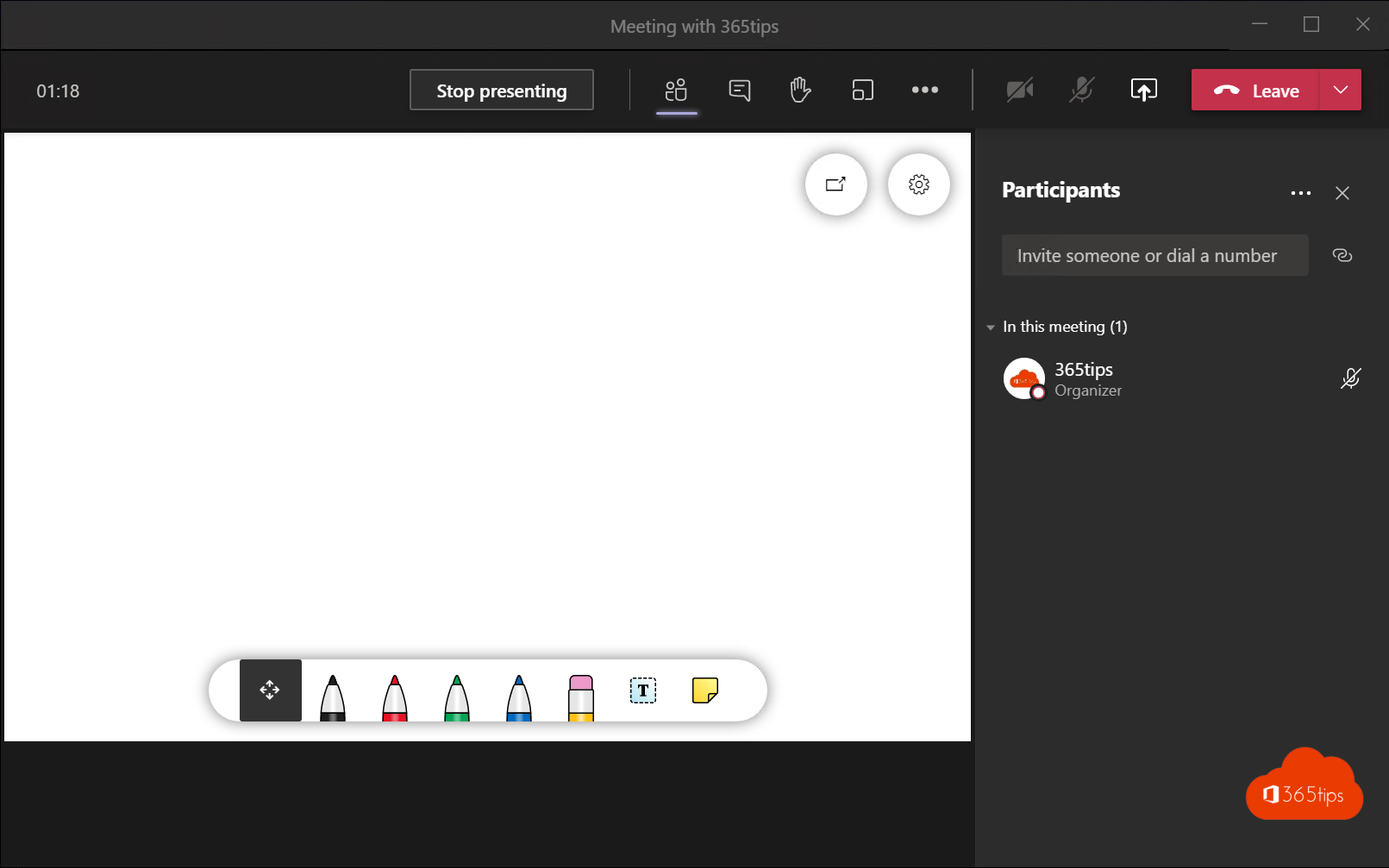 Each team meeting has a dedicated whiteboard where participants have space to draw and sketch together.
In addition to this ability to launch a whiteboard during the meeting, you can also add a whiteboard that sticks in a team channel. How to do this I explain in this blog.
Add a tab in the desired team
Search for the team you want using the search bar or navigate by scrolling.
At the top right, press + (add a tab)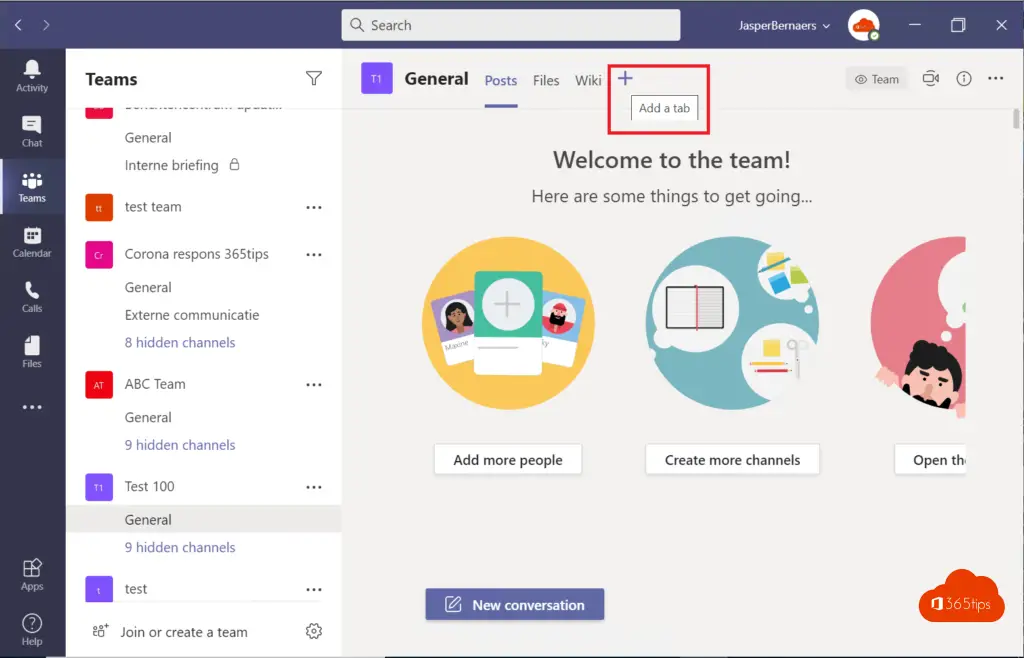 Search for whiteboard among all Microsoft Teams applications.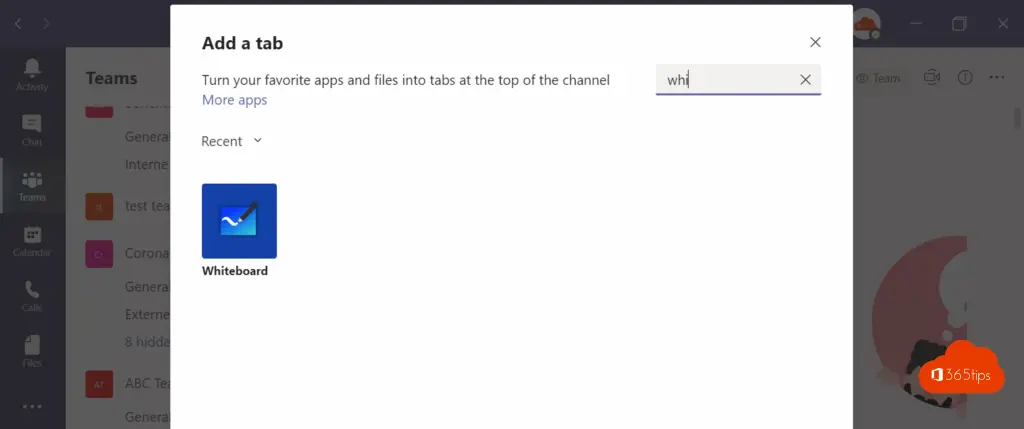 Give a nice title to your whiteboard.
Choose who can edit in settings. Here you have the option to disable editing after your creations. This way the content always remains intact. And no one but yourself can edit it.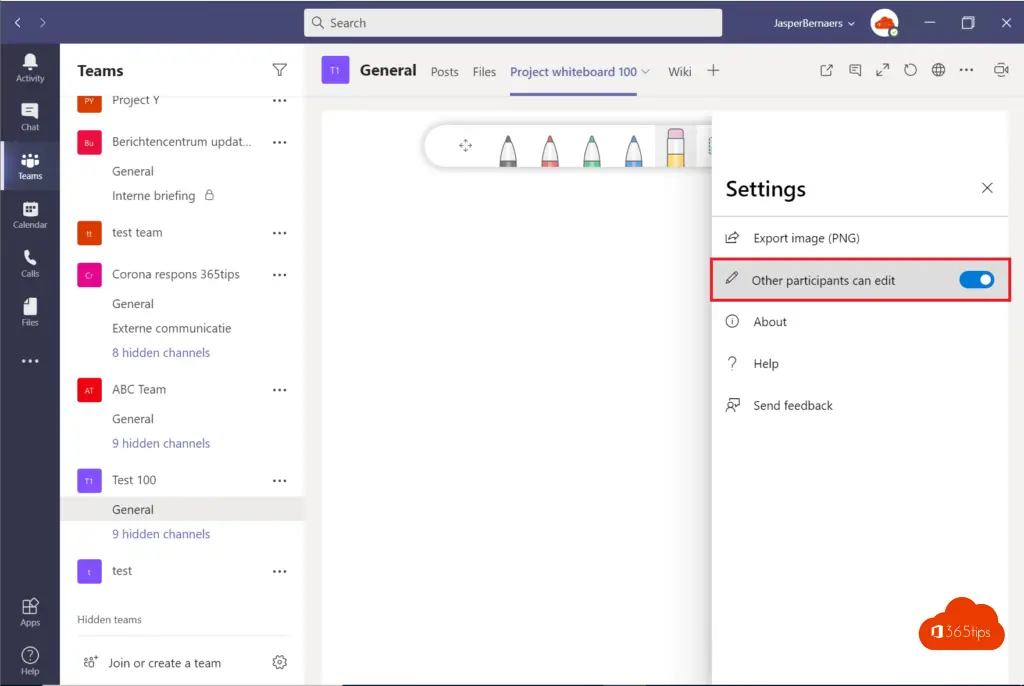 Sharing a whiteboard in Microsoft Teams
During your meeting, press the "share" icon at the top right (or Ctrl-Shift-E).
If you use this option, you cannot present the previously created whiteboard.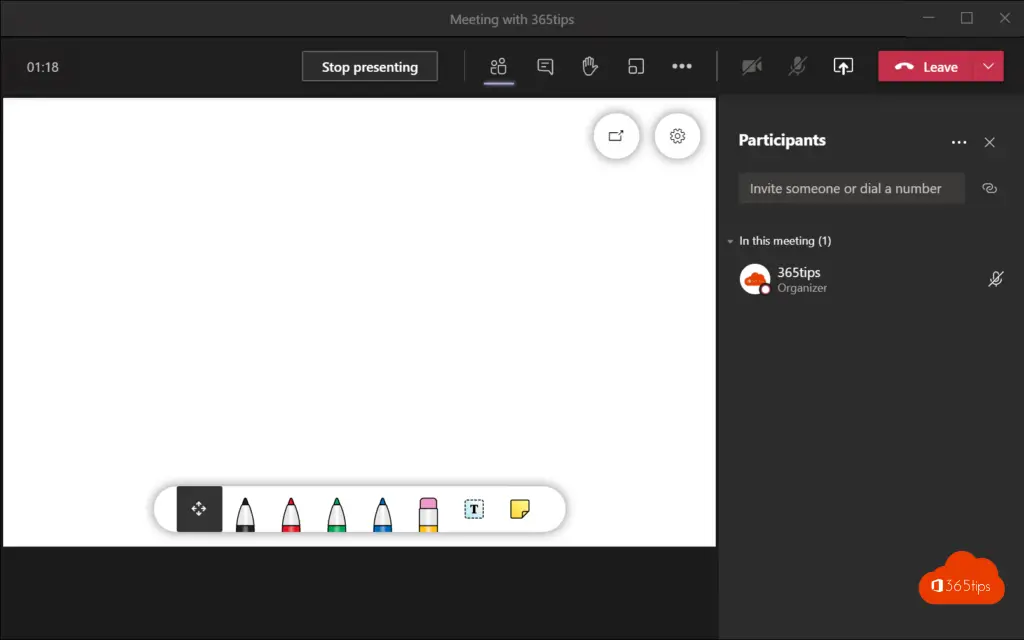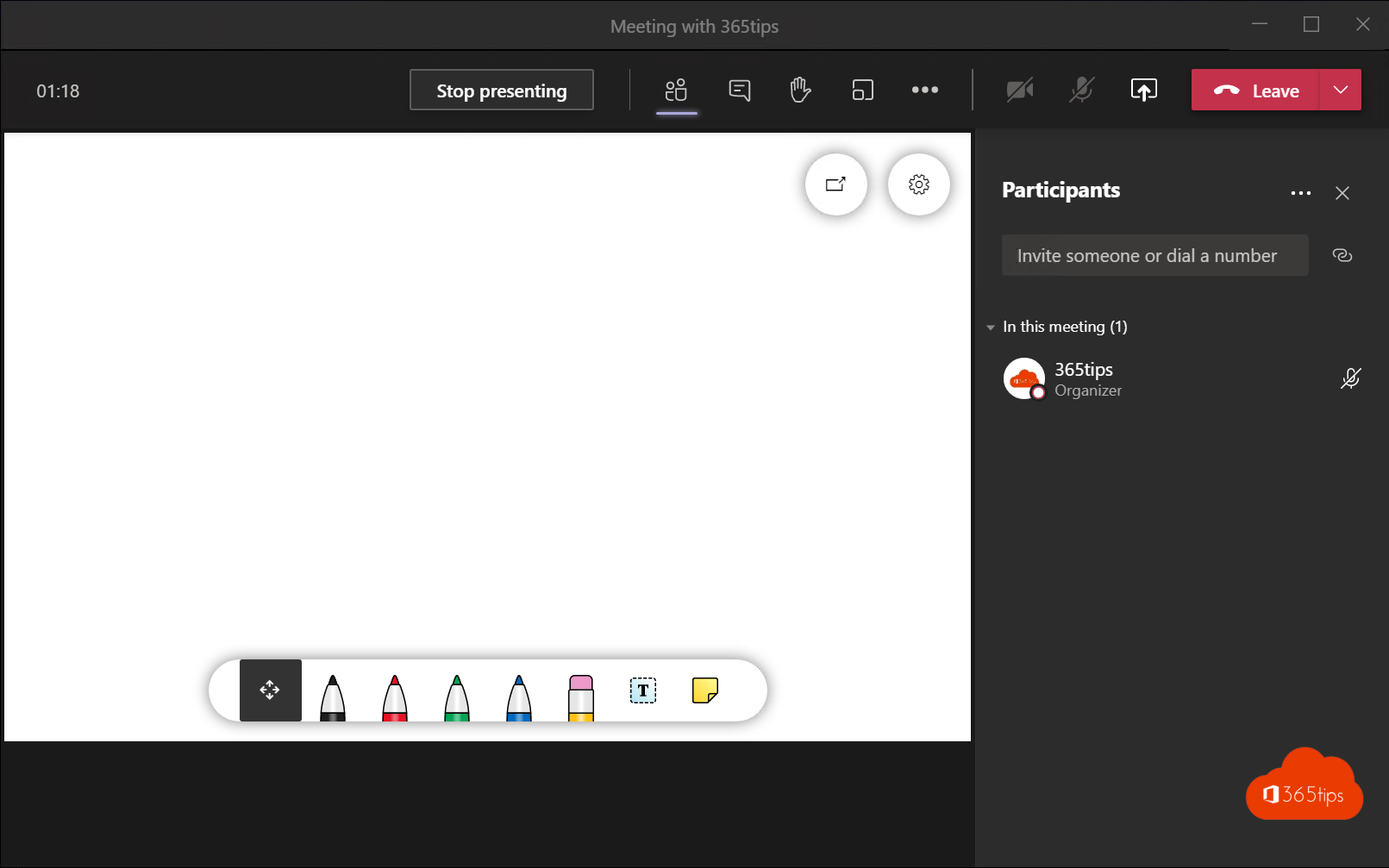 Other blogs
Teams Use in Education? Follow this quick start!
All about Microsoft Forms in Microsoft Teams - VIDEO
Microsoft Teams Governance plan of action
Teams Disable guest access for one Team without PowerShell
Office 365 In Education - Setting up a class - Starter Guide
Creating a new Team using the built-in templates! (templates)
About the author
Tagged: Manual, Collaborating with Microsoft Teams