How to share and synchronise Microsoft Teams files between 2 tenants?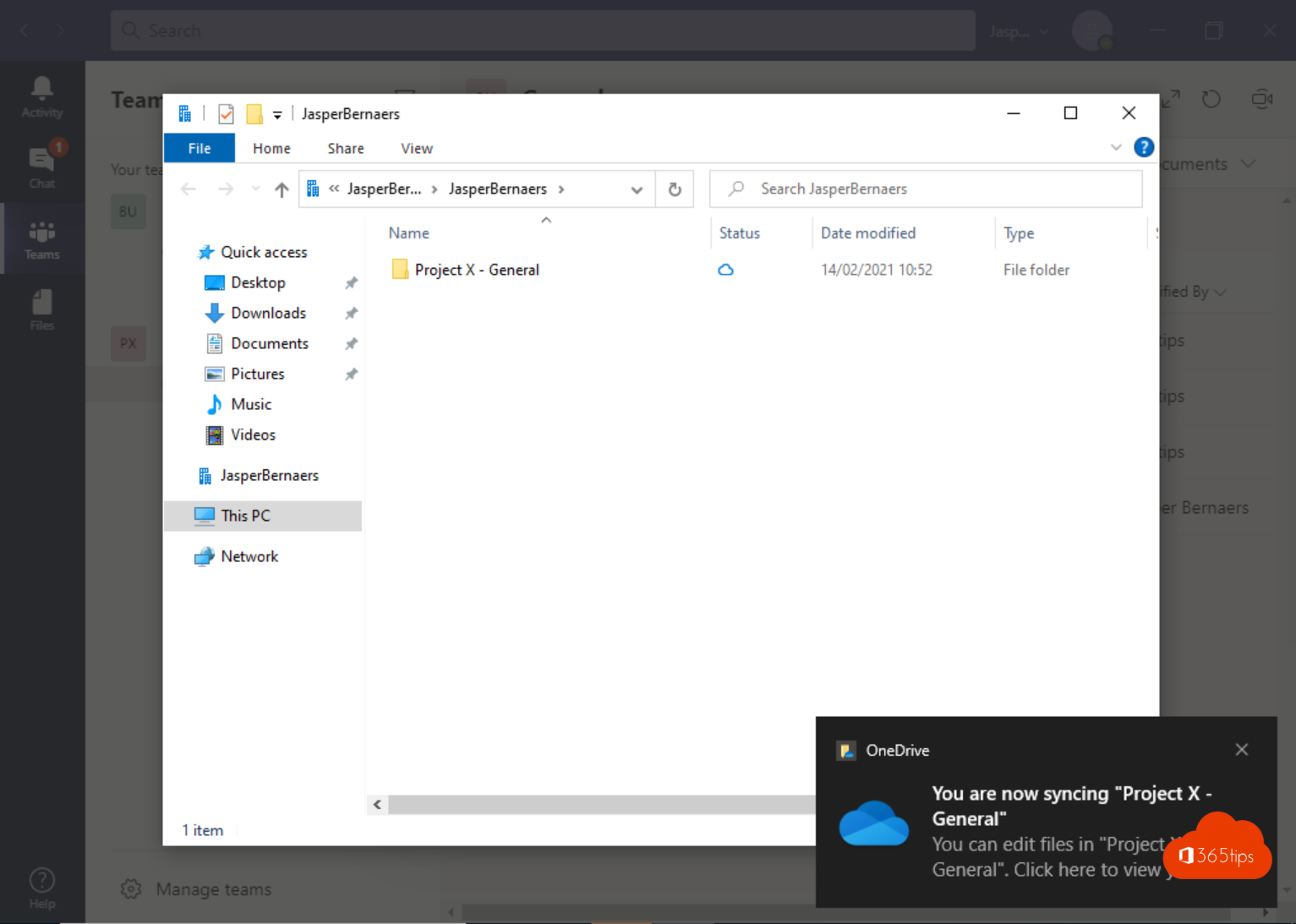 If you are a guest or user of another teams environment (tenant) then this blog is the right place for you.
Microsoft Teams, SharePoint and OneDrive provides the ability to access files from another environment - where you are a guest.
If you use multiple environments because you want to collaborate across them, it is nice to synchronise files so that you can always find all the documents in one place.
For the host of documents
Are you the person who wants to share documents with other people, guests or third party Office 365 users? Then these are the services you can use to share documents.
Microsoft Teams
OneDrive
SharePoint (If your organisation allows it)
E-mail via Exchange
Via Microsoft Teams
Create a new Team.
Create a new Microsoft Team or use a current Team
Createa whole new team
Choose private/public or for the whole organisation.
We are already using the demo environment
Activate guest access - guest access (adminstrator)
To be able to add guests to Teams this must be activated within your Office 365 tenant. This can be done via this URL:
This is only available to Microsoft Teams administrators or Global Administrators in Office 365.
https://admin.teams.microsoft.com/company-wide-settings/teams-settings
Add the desired external users
Adding guests to Teams is actually easy for a user to do himself.
Navigate to the team you wish to add a guest to. Add the user based on their email address.
You may receive a message to confirm that you allow the addition of third parties or externals. You may accept this.
Tap on Add Member.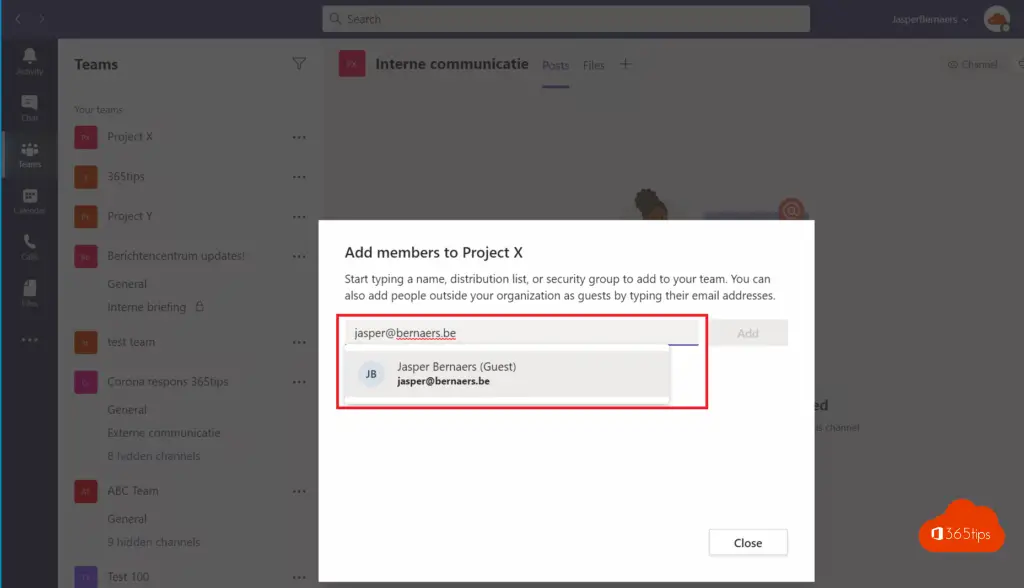 Add your external contact via this wizard. then press Add. This can also be done for 100 users (or more) in one go.
Open Microsoft Teams as recipient
The person invited will receive an e-mail with his/her invitation to the team.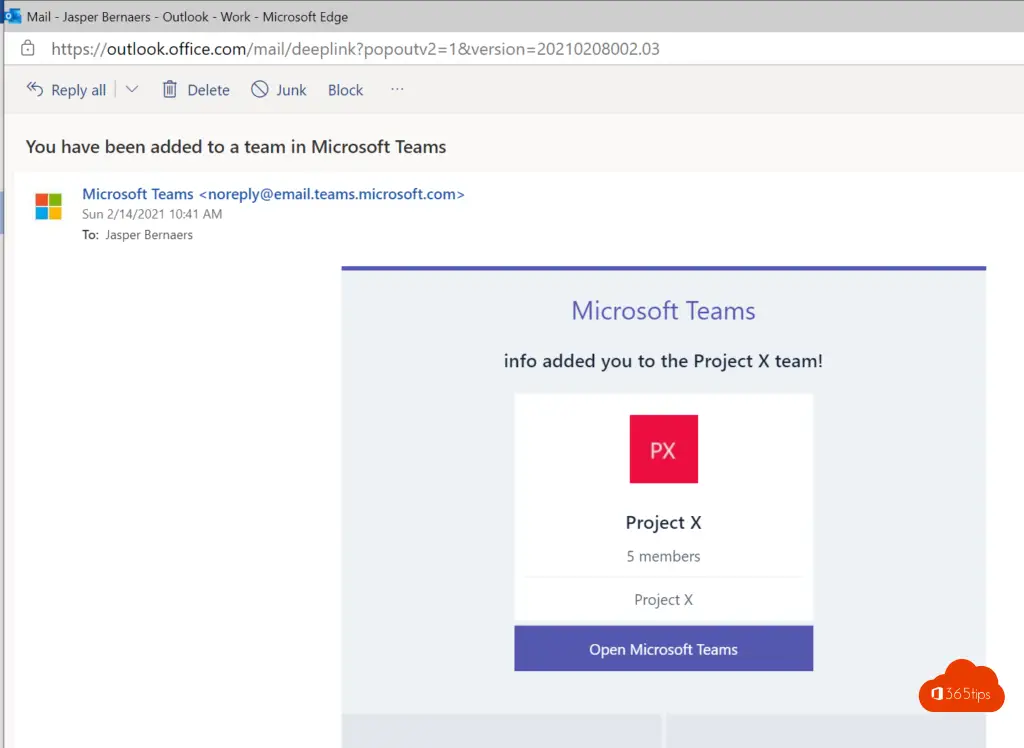 Open the link with Microsoft Teams.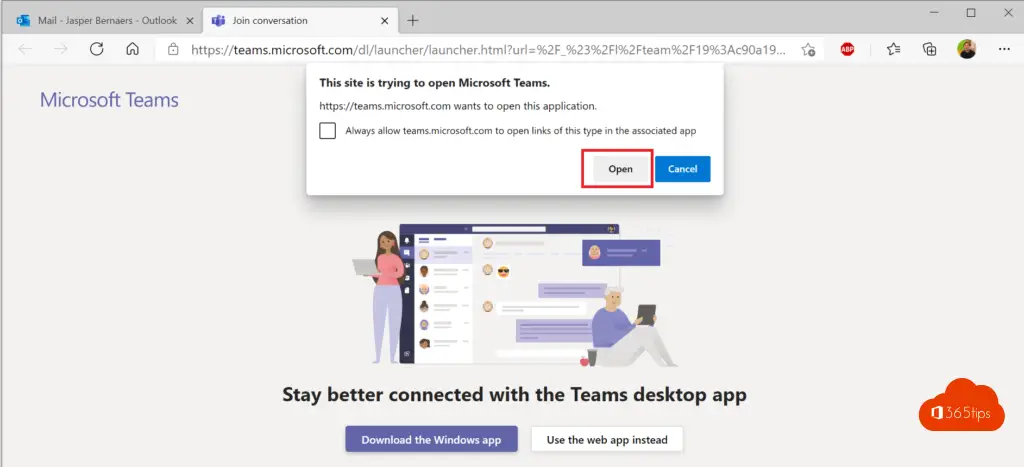 The user is now logged into the 'guest' Office 365 environment.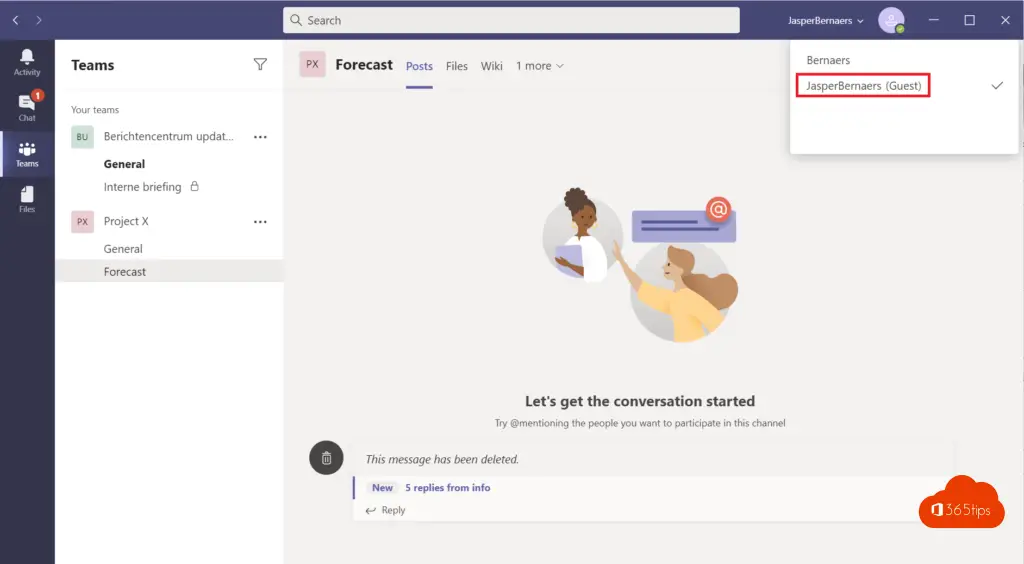 In the Team, go to General and press files.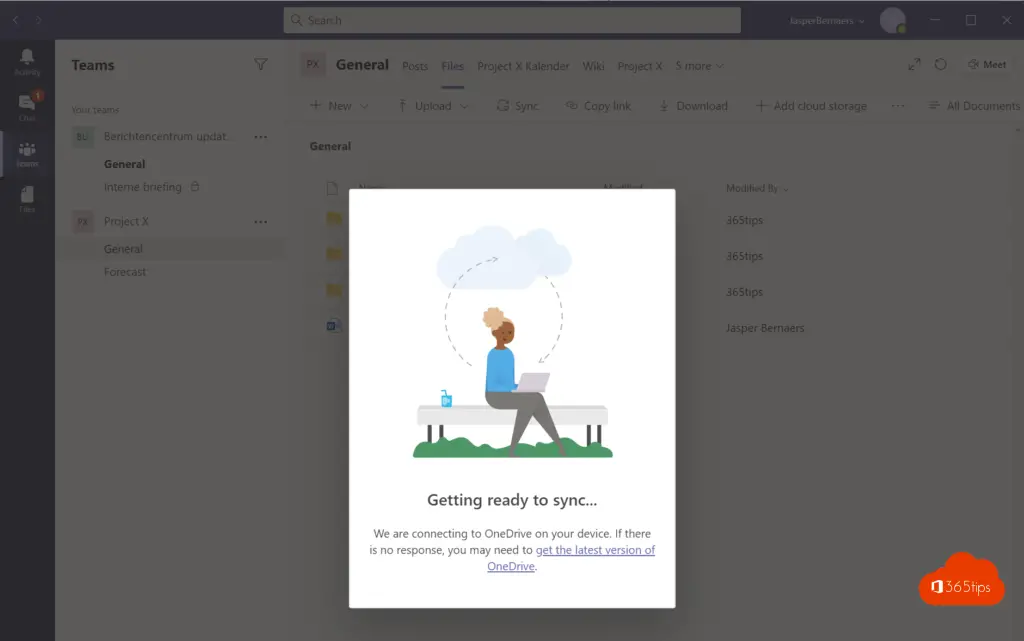 Your files are now synchronised from 365tips to the guest tenant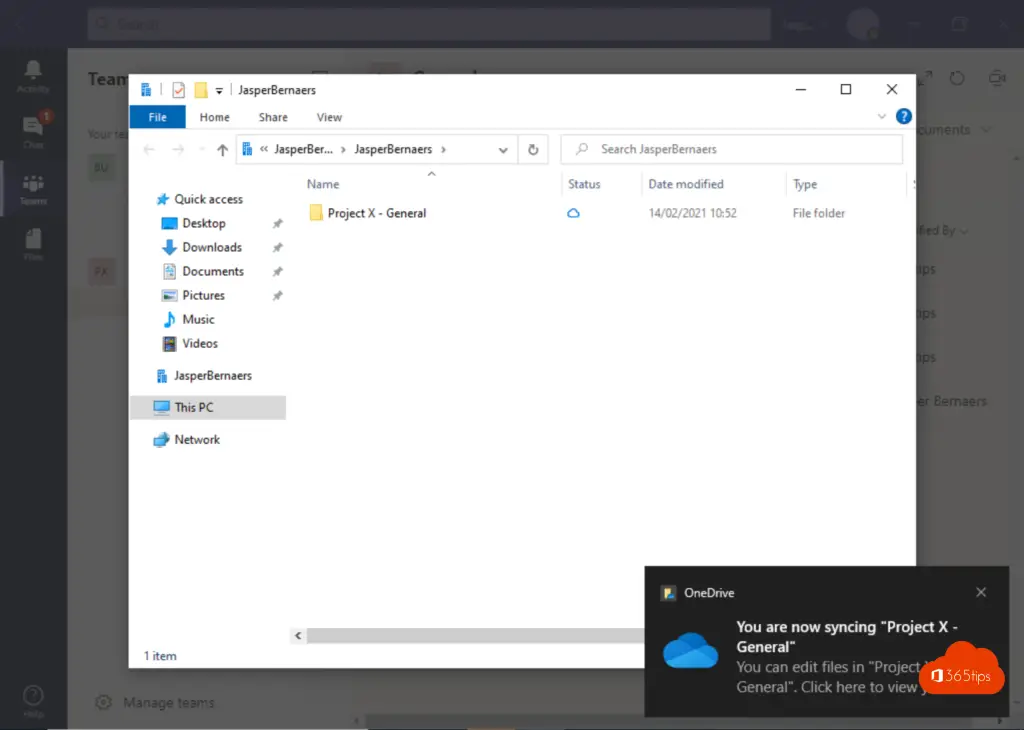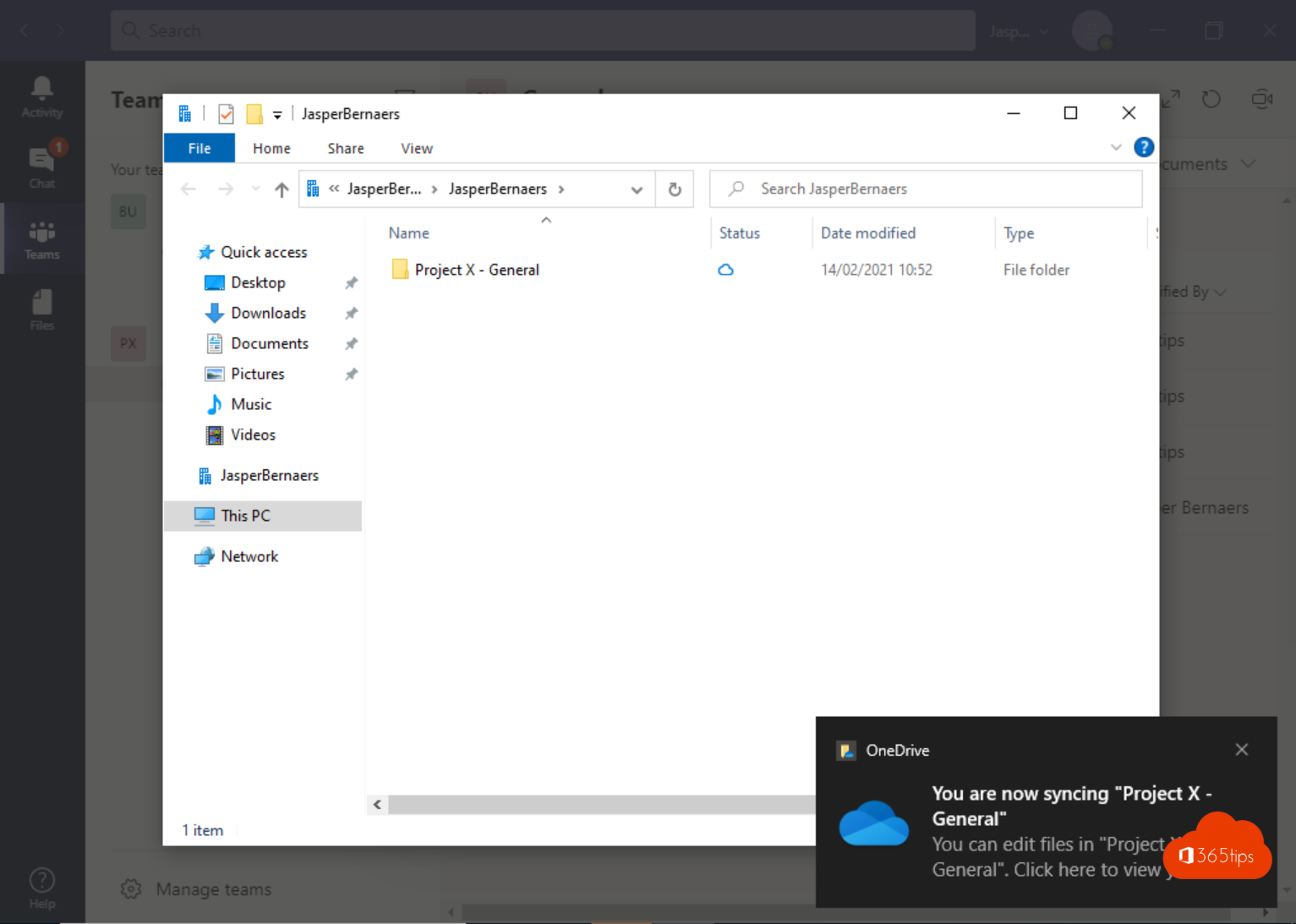 This document library will maintain itself if other users edit documents.
You do not necessarily have to synchronise all documents. You can also work entirely in the environment by switching environments in Microsoft Teams. (top right)

OneDrive
Open OneDrive via https://portal.office.com
Create a new folder.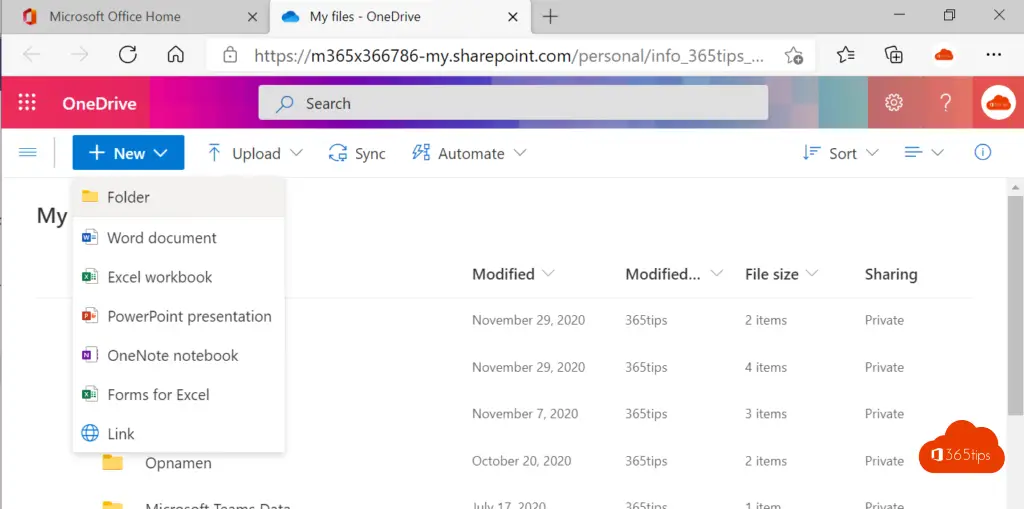 Name this folder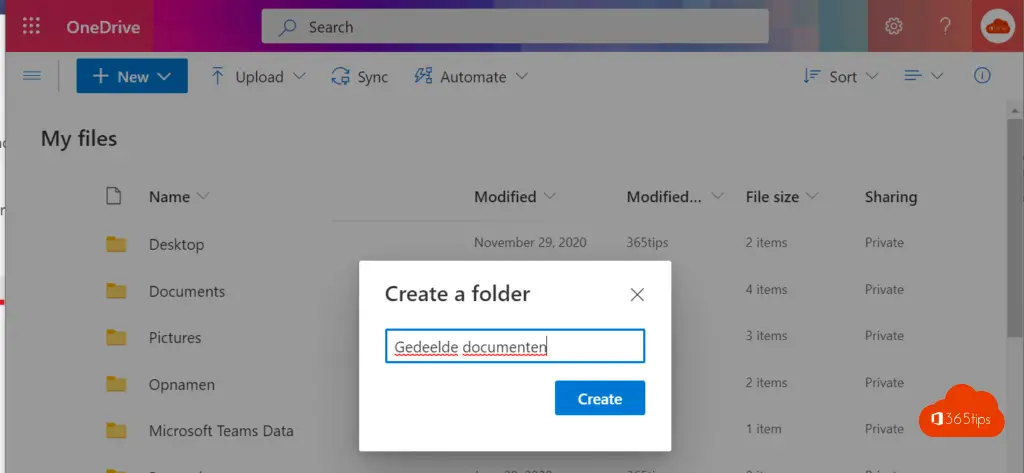 Right-click on the newly created folder and press share.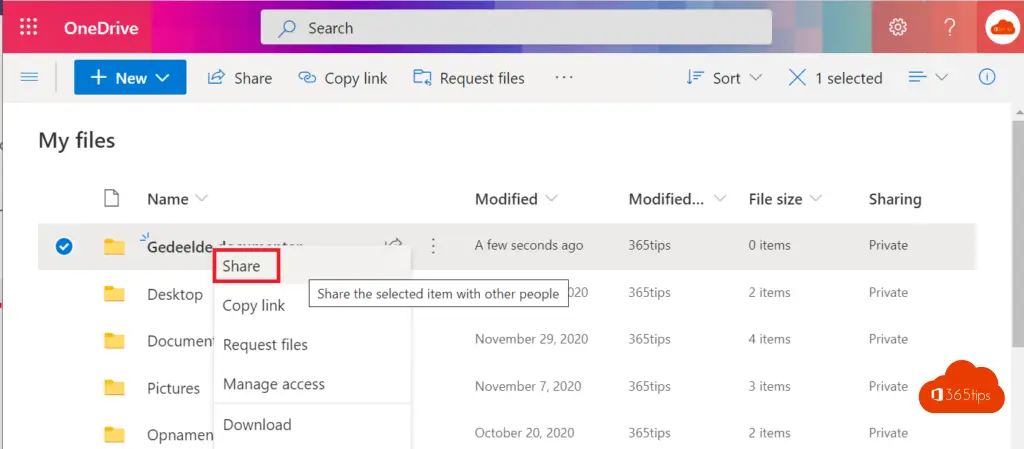 Enter the recipient's e-mail address - press send.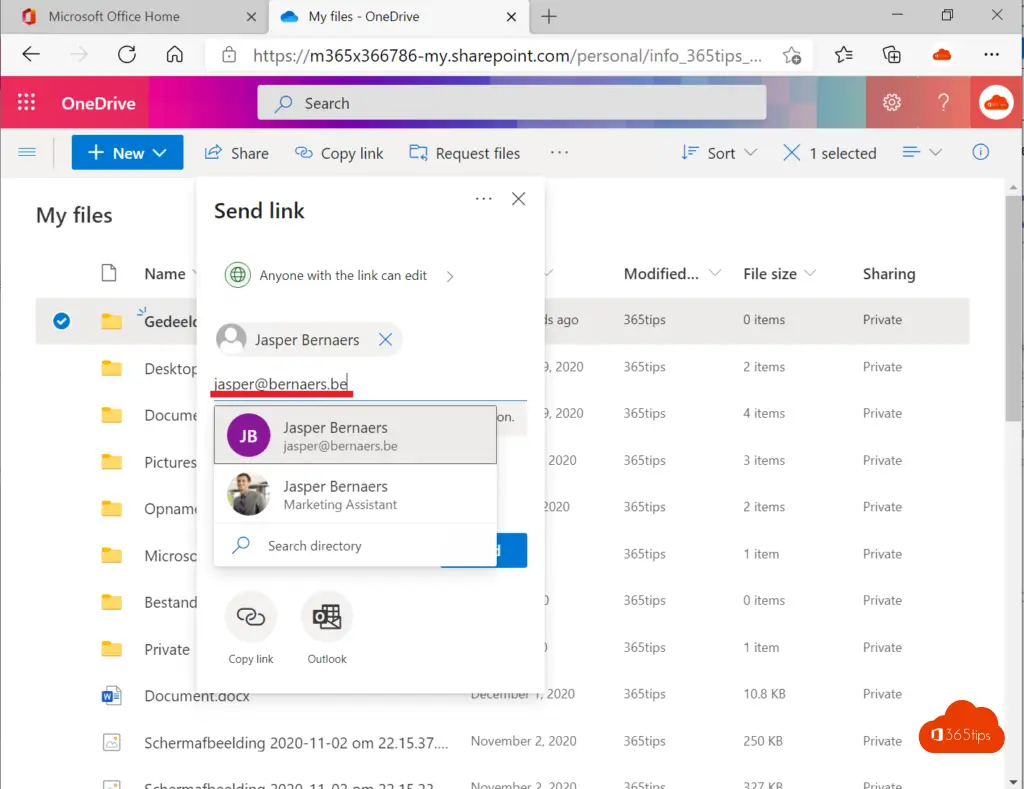 Open as recipient. The recipient will receive the following e-mail.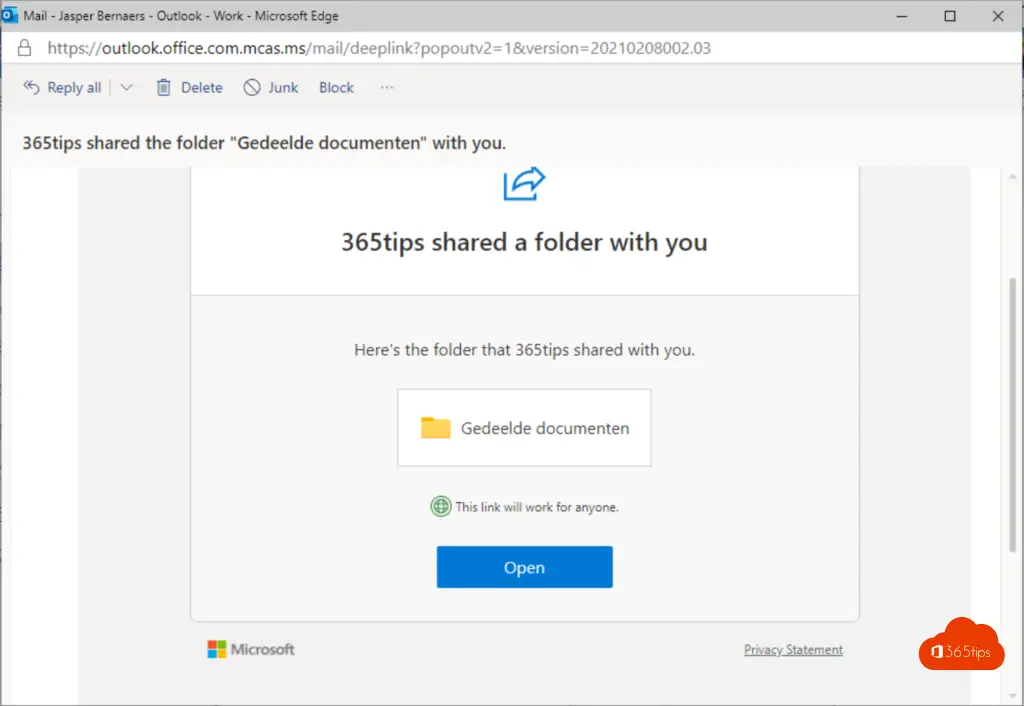 The recipient only sees the files in the online view.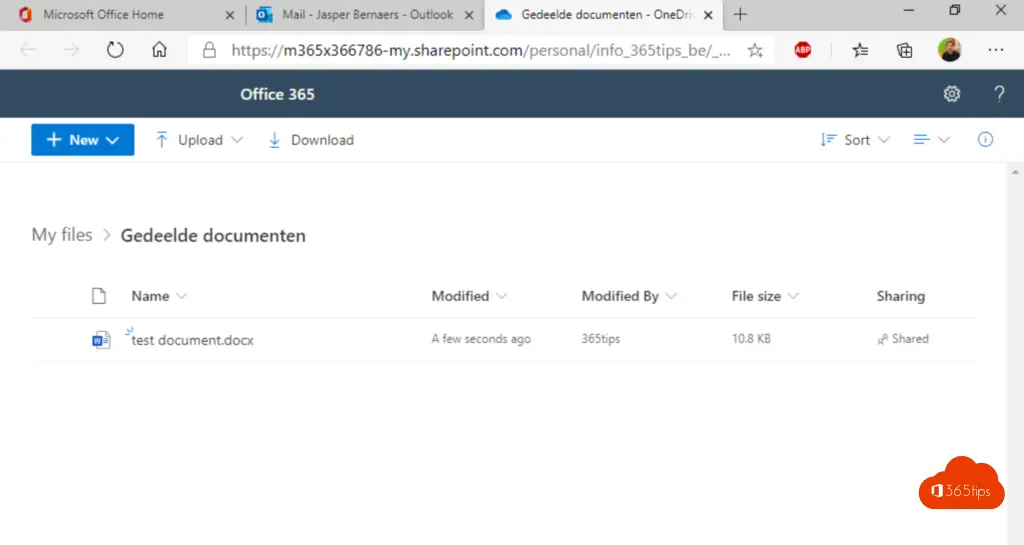 SharePoint
In Office 365 groups or Microsoft Teams or directly SharePoint you can also add guests or colleagues.
Navigate to the document library within SharePoint, select the document you wish to share -> press share -> select the recipient and press send.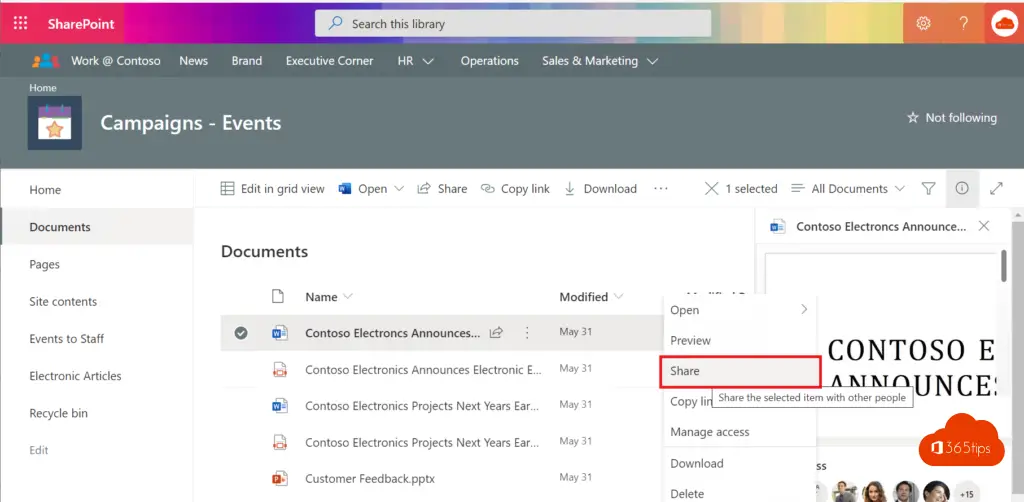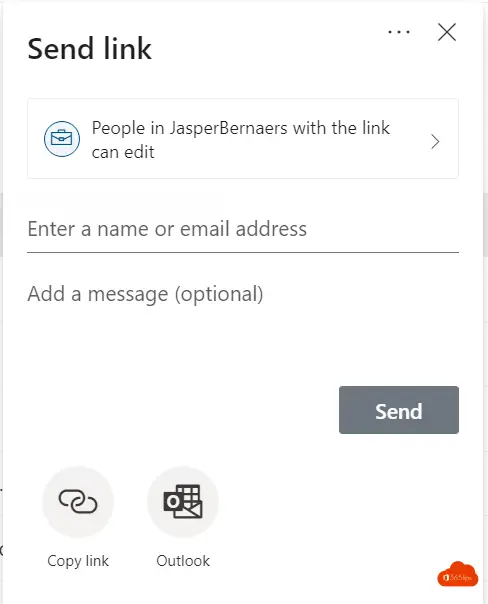 E-mail - Not really practical
It is always perfectly possible to send files as attachments via e-mail.
It is easier not to do this by e-mail but to share the link.
This way, the document or 'the right version' remains in your own hands and everyone can contribute to it.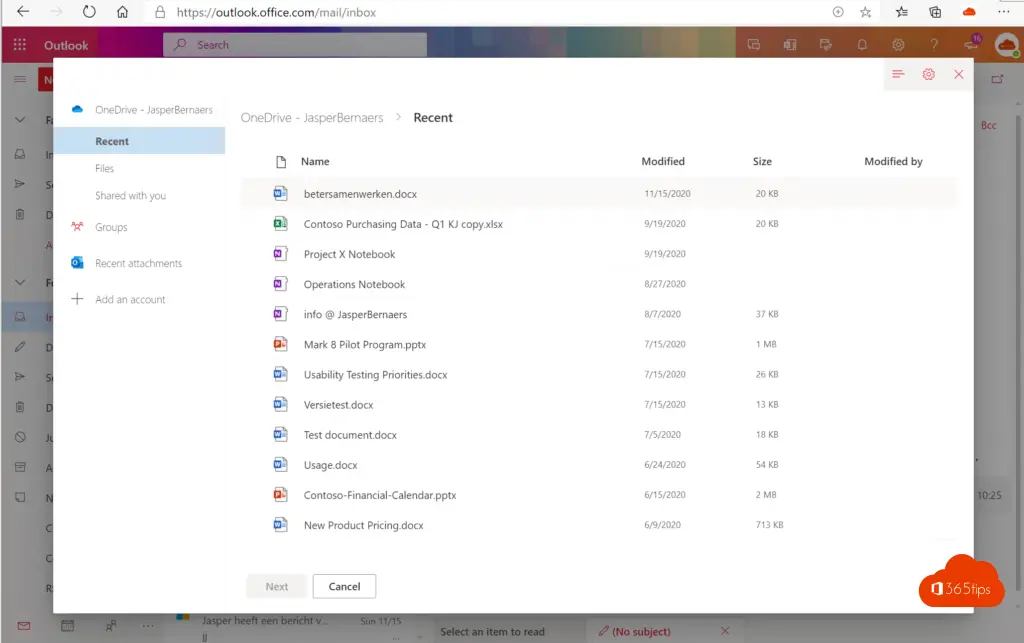 Select Attach as Copy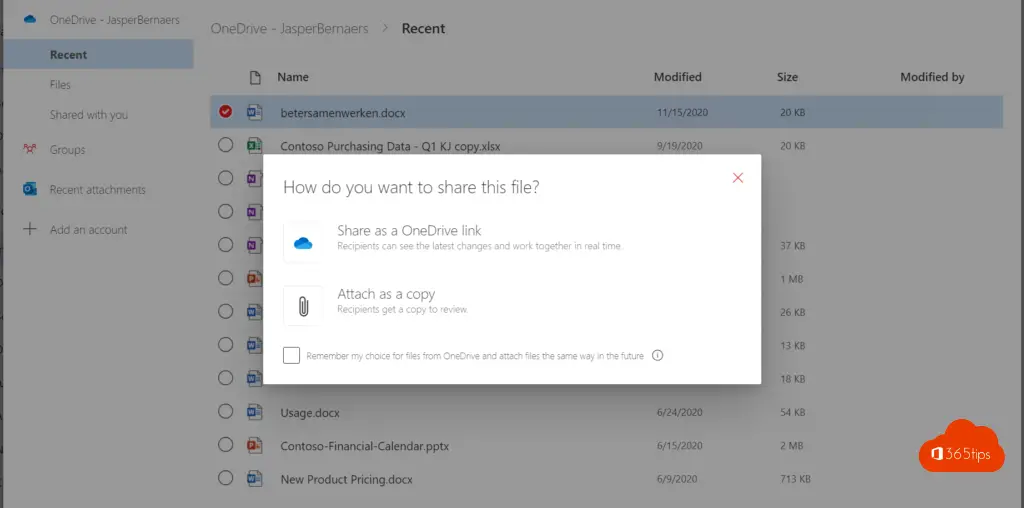 Also read
How to share files in Office 365 - 8 scenarios
Log on and start OneDrive for Business - Quickstart!
save meeting recording automatically in OneDrive For Business! - Microsoft Teams
Automatically backup your desktop, documents and images with OneDrive
File request in OneDrive for business
Send large files securely with OneDrive for business