Adding an Active Directory (AD) domain - Domains and Trusts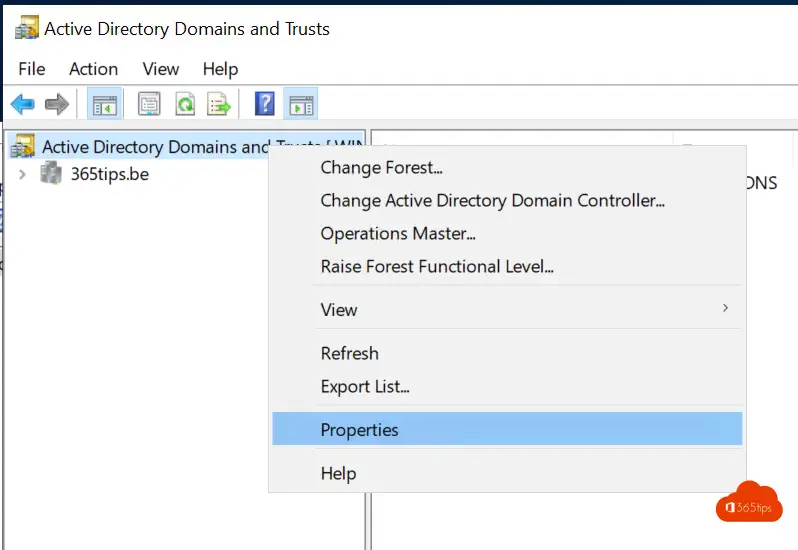 To use a domain and make it known on the local on-premises Active Directory, you can follow these instructions.
These steps are often needed in preparation for a migration to Office 365 or Microsoft 365. Adding a domain allows you to set the UserPrincipalnames you need for authentication in Microsoft 365.
When the domain is added it can be used both on-premises and in the Cloud in the same "way" we can say.
Connect to a domain controller
Open the "Active Directory Domains and Trusts"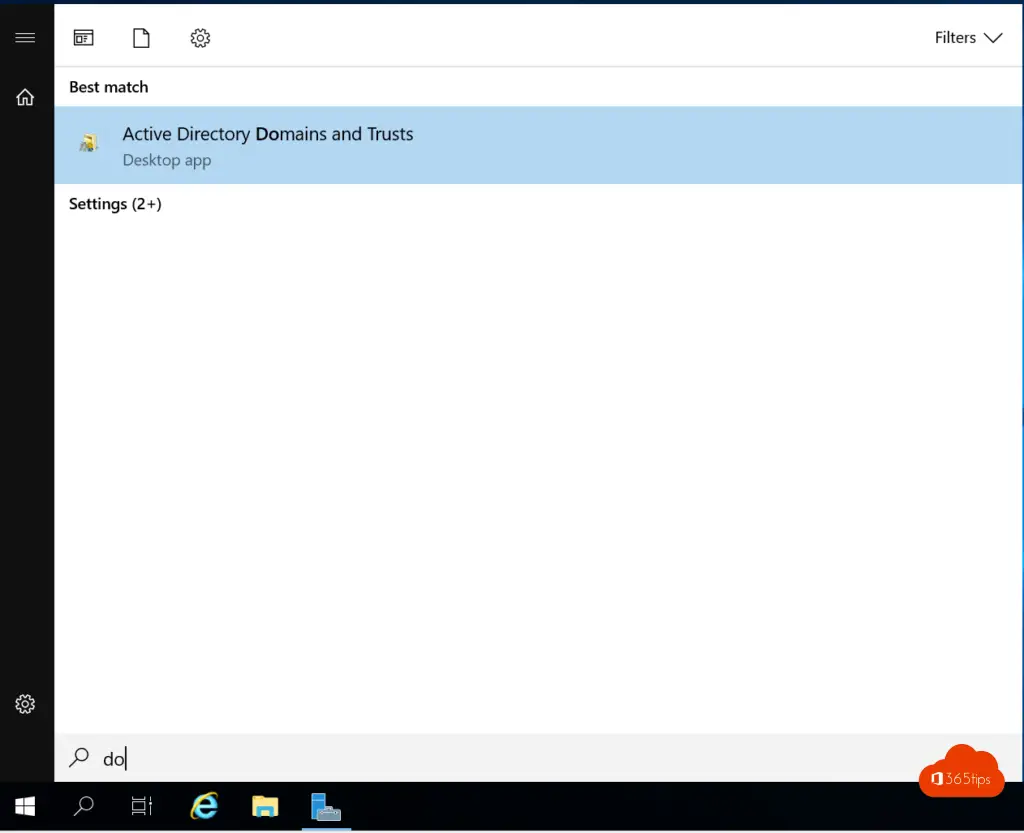 2. Open the properties of Active Directory domains and trusts.
3. Right-click on the top item in the left tree and select properties.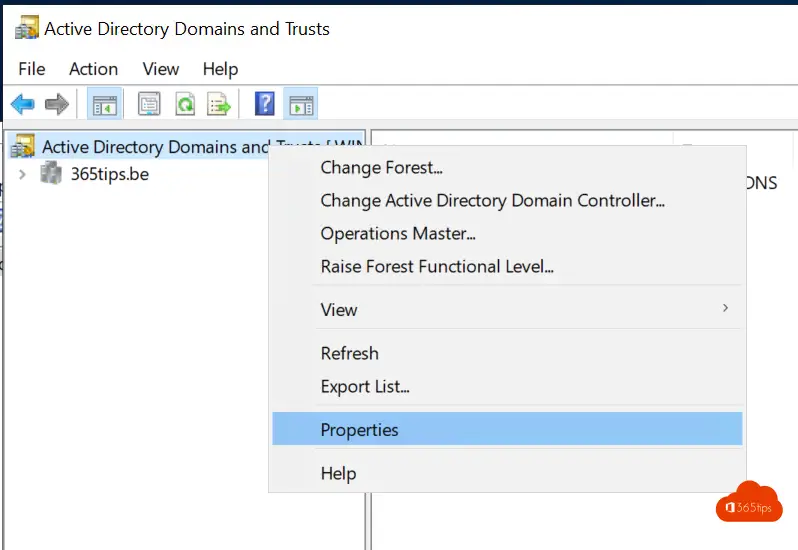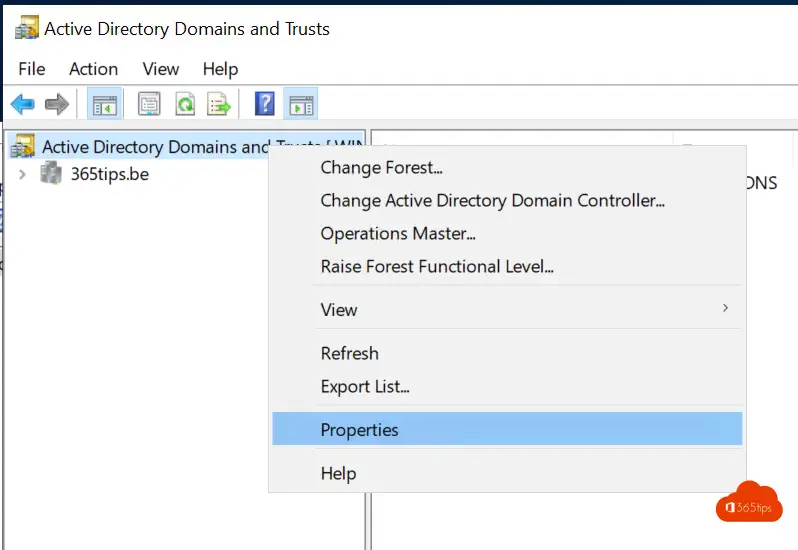 4. Add the desired domain to domains and trusts.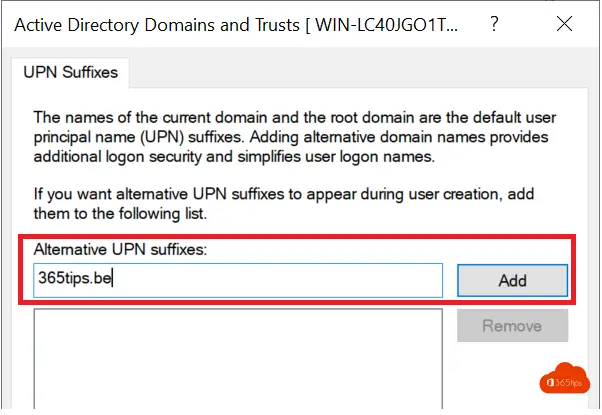 Result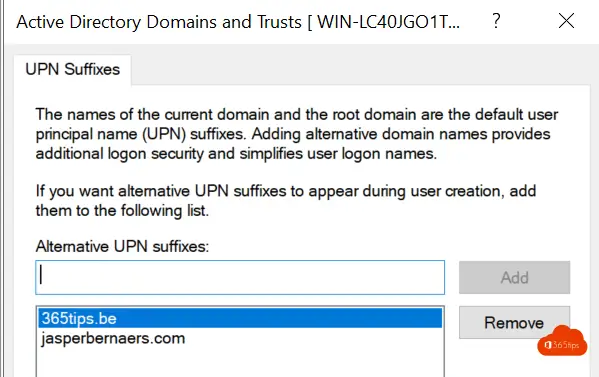 2 domains were added. These can now be used in Active Directory. As UserPrincipalName on the user objects.
Example application
In a user creation, the added domain can be used as a UPN.
It is recommended that all UPNs be modified when migrating to Microsoft 365. Before Azure AD connect will be deployed.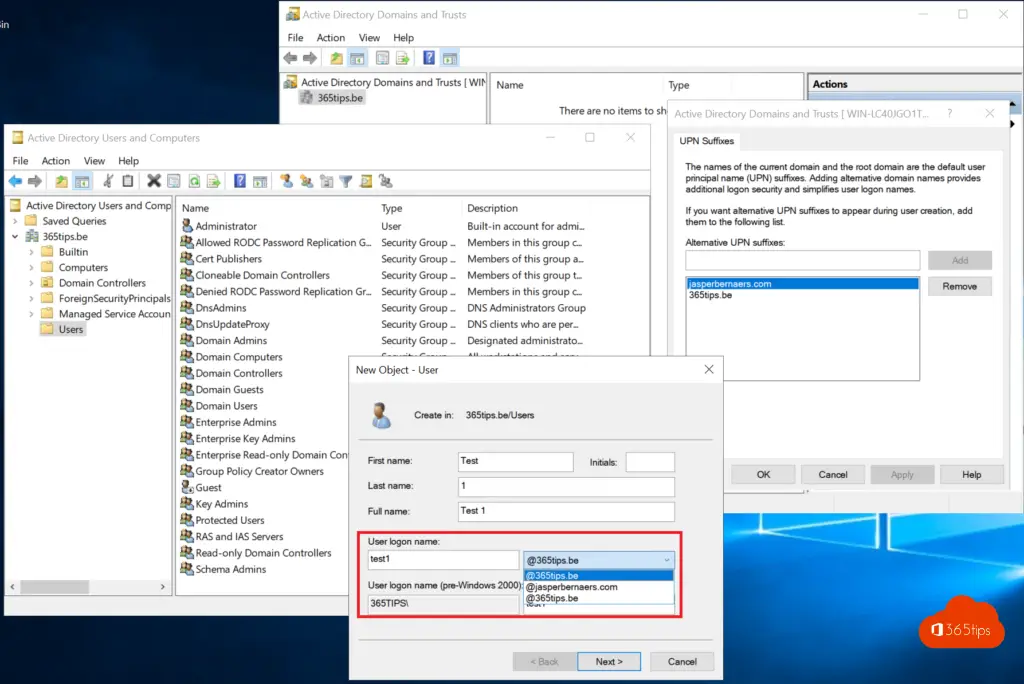 See also
Adding a new domain to Microsoft 365 - Admin Center
Userprincipalname Customize with PowerShell in Microsoft 365
Microsoft Teams Administrator Center - Microsoft 365
Your own Office 365 environment for €4.20 per month
Add multiple users simultaneously to a Team
About the author
Tagged: Activate, Domain