Tutorial: Activate Dark Mode in Microsoft Word Office 365
As we spend long hours behind our screens, it has become increasingly important to reduce eye strain and take light sensitivity into account.
Therefore, Microsoft recently released new themes for Microsoft Word . This was a long-requested feature of many Officer Insiders.
1. To enable dark mode in the Word canvas, select File> Account> Office Theme> Black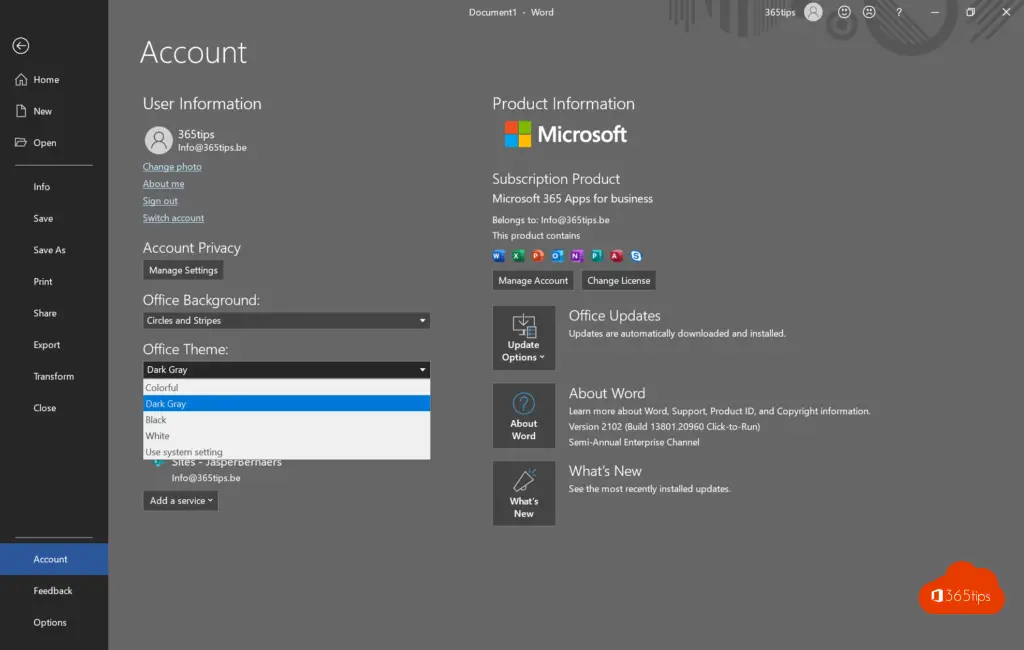 2. Once the black theme is set, you can switch between the background colors of the black and white page by selecting View > Switch Mode on the ribbon
Also read
How to set dark mode in Windows 11?
Change Outlook Online to dark mode
Installing Windows 11 with Microsoft's installation assistant - tutorial
Microsoft Outlook: Tips for using e-mail in Office 365
Tagged: Manual, Microsoft 365, Microsoft Windows, Microsoft Word