⚫ How can you enable dark mode in Windows 11?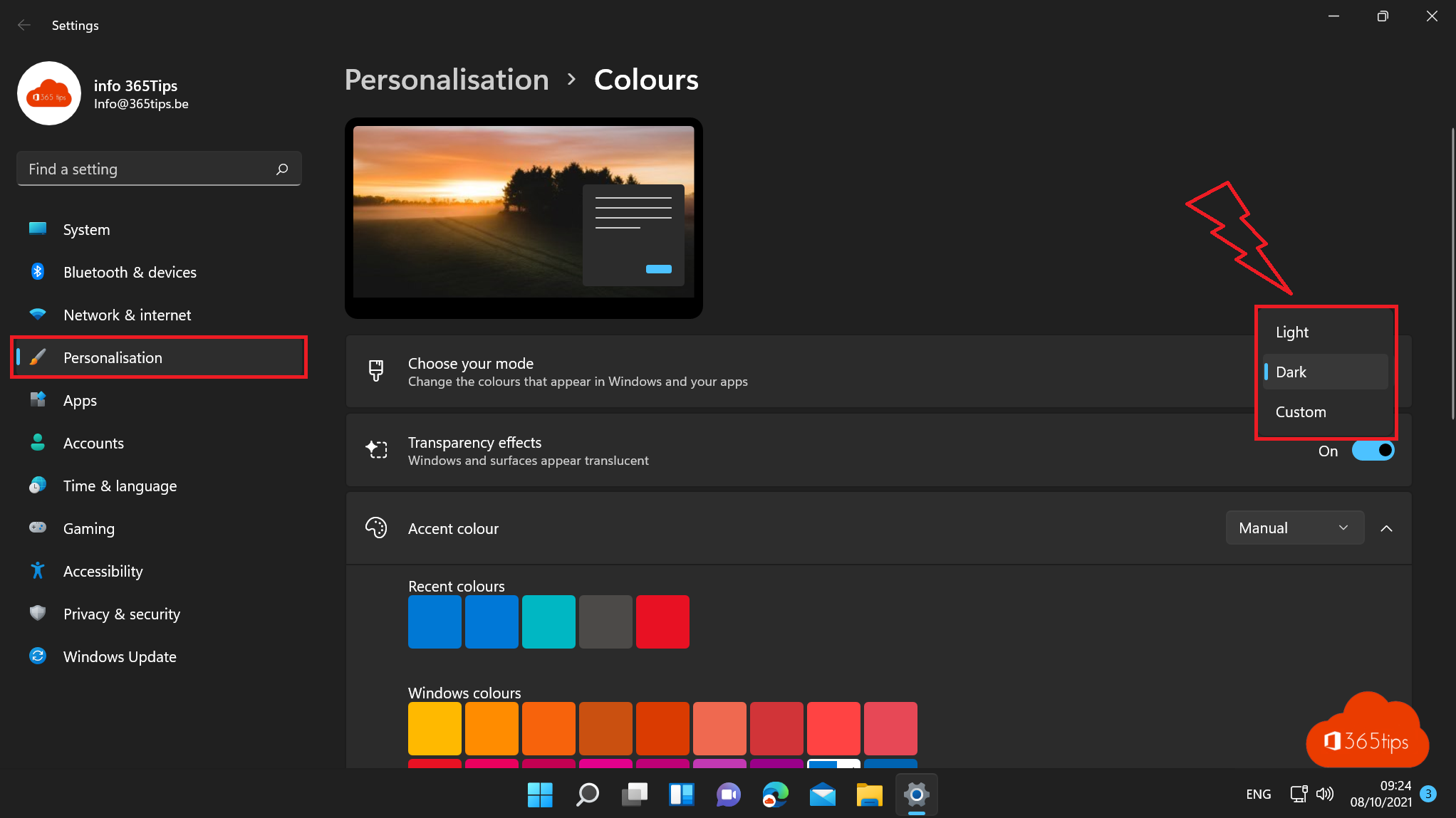 To change the color of Windows 11, open Settings > System > Personal Settings. In this menu, you can select theme for all Windows menus. These themes can change the background, desktop icons, taskbar, accent colors, apps and settings menus.
Windows 11 comes with several pre-loaded themes. There is an official dark theme, as well as a Glow and Captured theme.
Themes make users have a more enjoyable work environment. Like a personal teams background or a background to brighten up your workplace.
1. In Windows 11, select Start -> Settings
2. Select personal settings -> colors or themes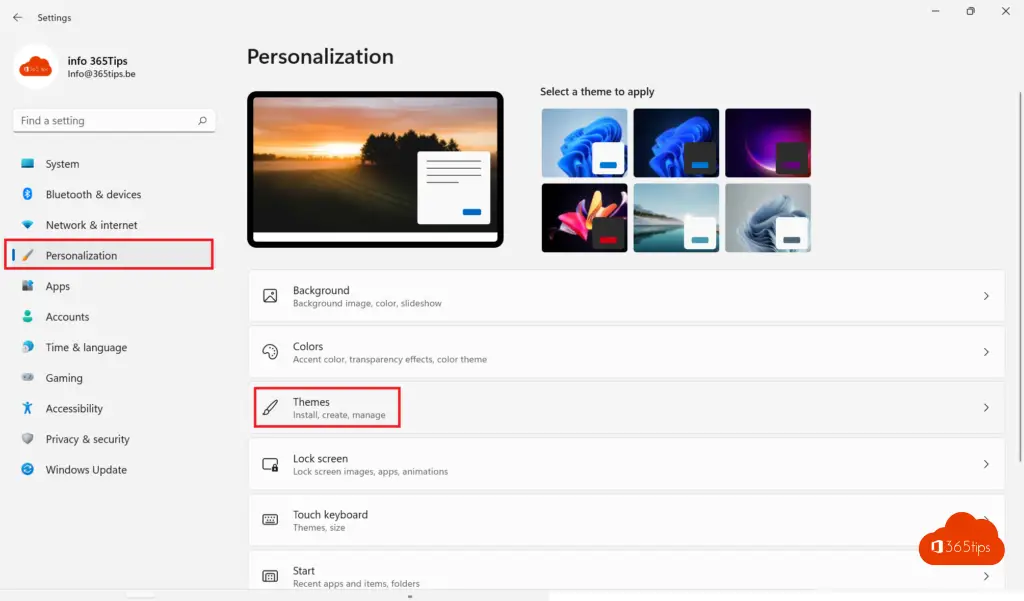 3. Select dark mode in Windows 11
In this menu you can: Light, dark or custom.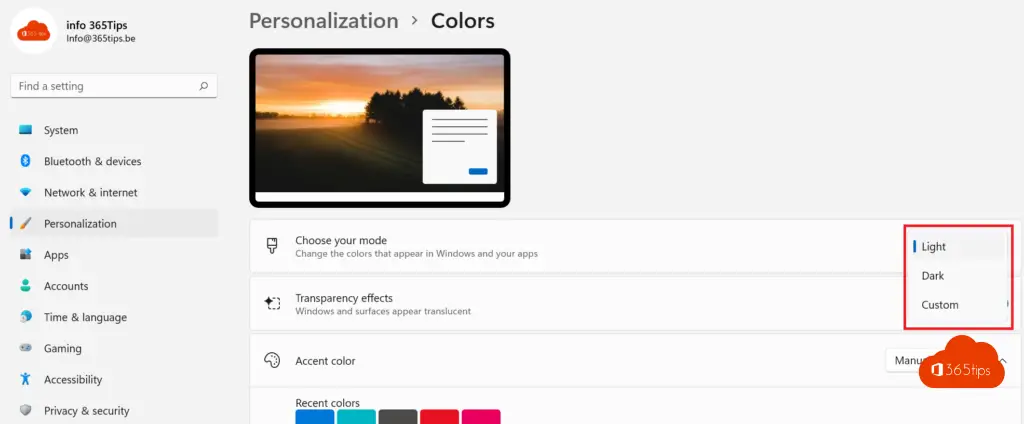 4. Dark-mode is activated
Dark mode is active instantaneously upon selection. There is no need to restart the computer.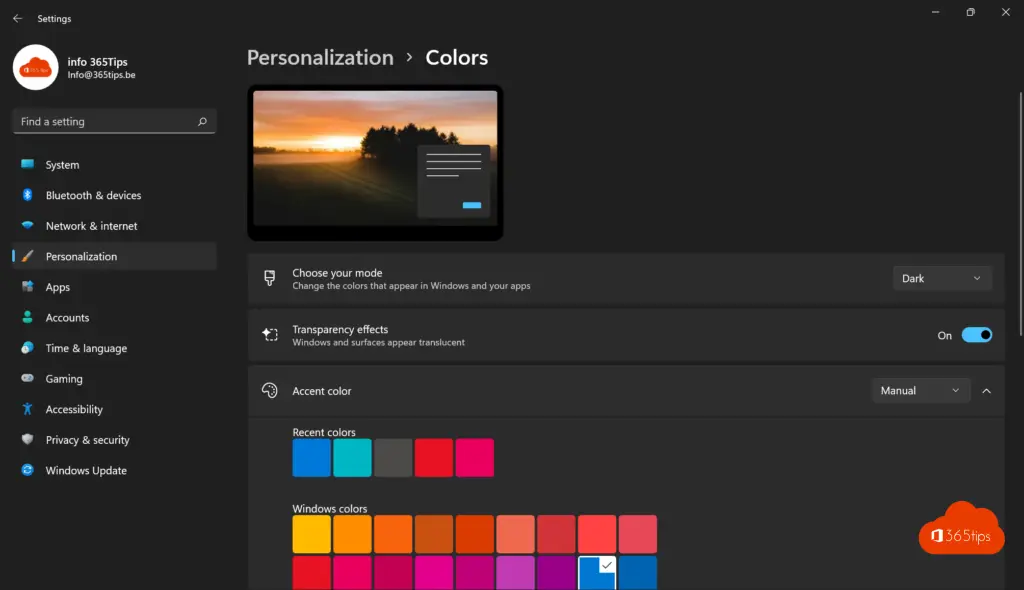 Also read
Windows 11 - 4K backgrounds - wallpapers - backgrounds
Installing Windows 11 with Microsoft's installation assistant - tutorial
Download and install Windows 11 - Tips & Tricks | October 5, 2021
How to set dark mode in Windows 10?
Tutorial: Activate Dark Mode in Microsoft Word
Tagged: Manual, Microsoft Windows