🌃 How do you change Outlook Online to dark mode?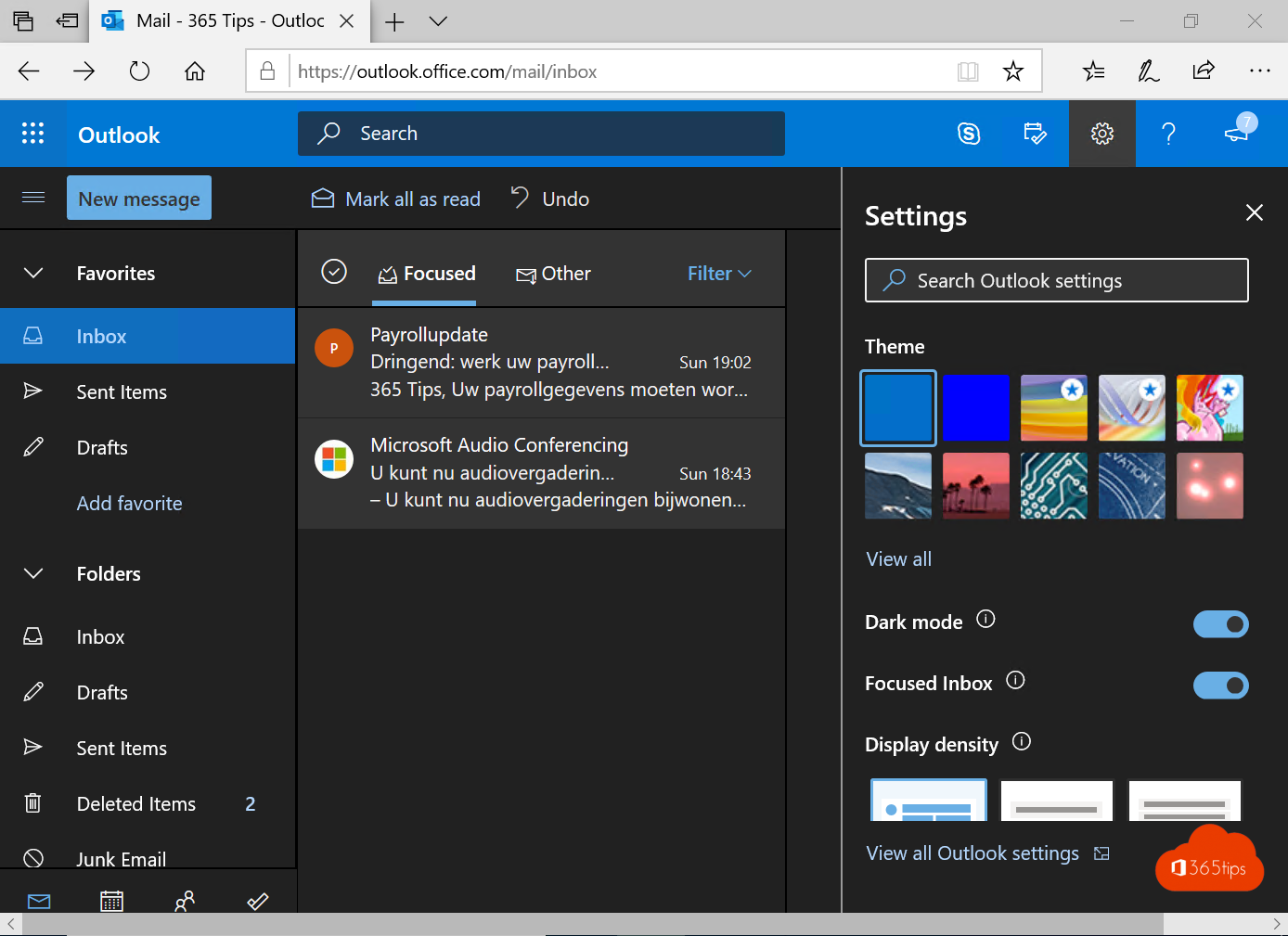 Dark Windows themes, dark-mode has since become totally trendy in recent years. Microsoft Outlook Online and the regular version of Outlook (fat-client) can be set to dark mode.
Dark mode gives more peace of mind if you are sitting at your screen at night or wish to read or send emails in a dark room.
Browse to Outlook Online to activate dark mode
Browse To: https://outlook.office.com
Click on settings at the top right - Choose dark mode from this menu.
Your Outlook Online is now configured now in dark mode
As you can see in the image below, the Outlook Online client is now available in dark mode.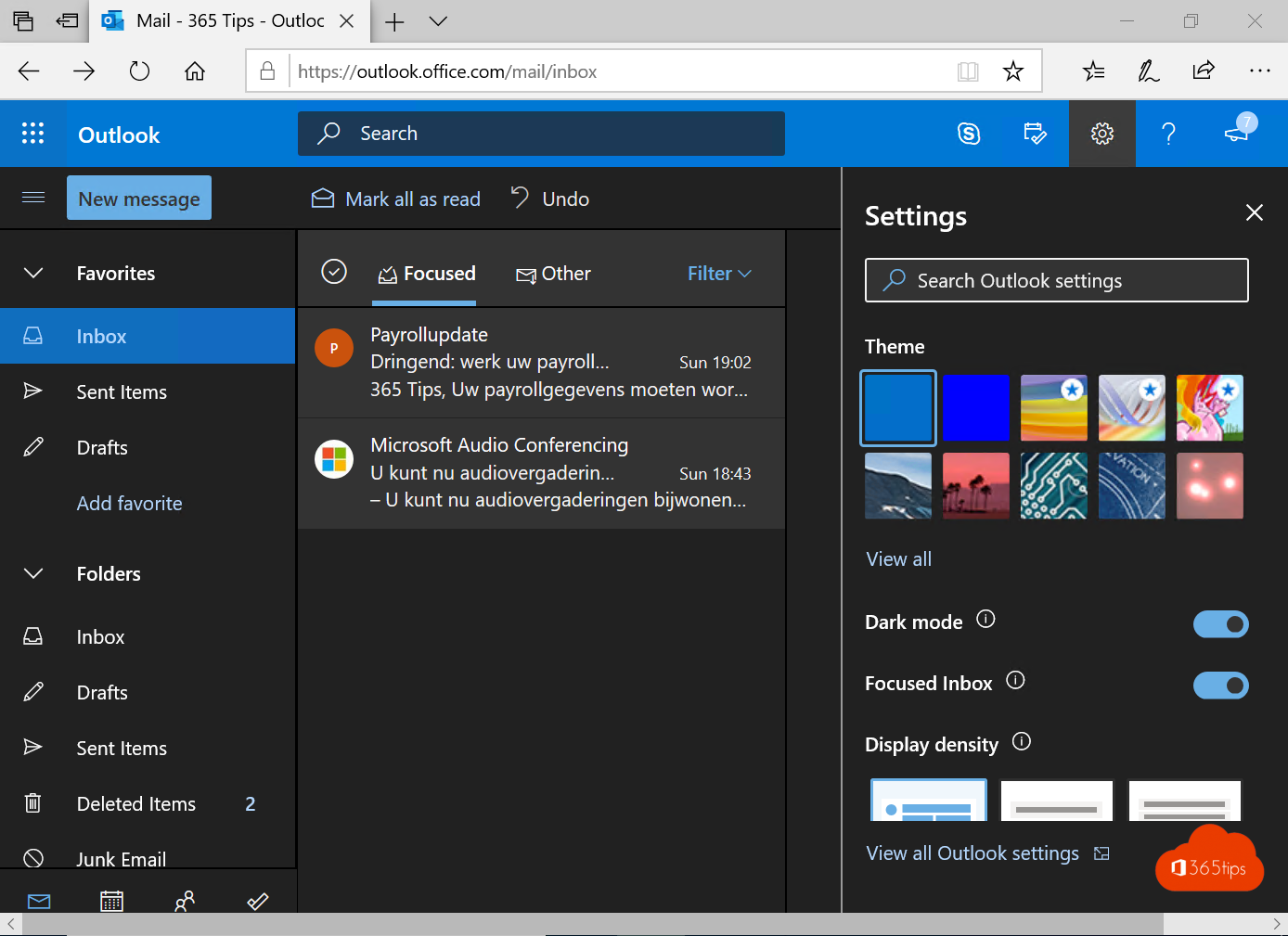 How to set dark mode in the Office 365 clients such as Word, Excel, PowerPoint, Outlook?
In addition to Outlook Online , it is also possible to put the fat-client applications of Office 365 into dark-mode. To do so, open Outlook. At the top, click on: File -> Options.
Under Office Theme, choose the theme you want.
Enable or automatically activate dark mode on a Mac
Within MacOS so an iMac, Macbook, Macbook Air,... it is possible to put the experience in dark mode.
Press the Apple key at the top and then choose: System Preferences.
In Settings, press: General Settings.
Then under display at the top, choose: Light, Dark or Automatic.
Other Microsoft Outlook tips
Outlook: How to retrieve or replace an email message you sent (Recall)
Outlook | Delaying or scheduling the sending of email messages - Delayed Sending
Sending an email using an alias in Exchange Online - Microsoft Outlook
How to install Outlook online as a PWA app in Google Chrome or Microsoft Edge?
Tutorial: Share Microsoft Outlook emails in Microsoft Teams
About the author
Tagged: Application, E-Mail, Manual, iOS, Microsoft, Microsoft Outlook, Microsoft Windows