Create guest team and restrict general channel use - Read-Only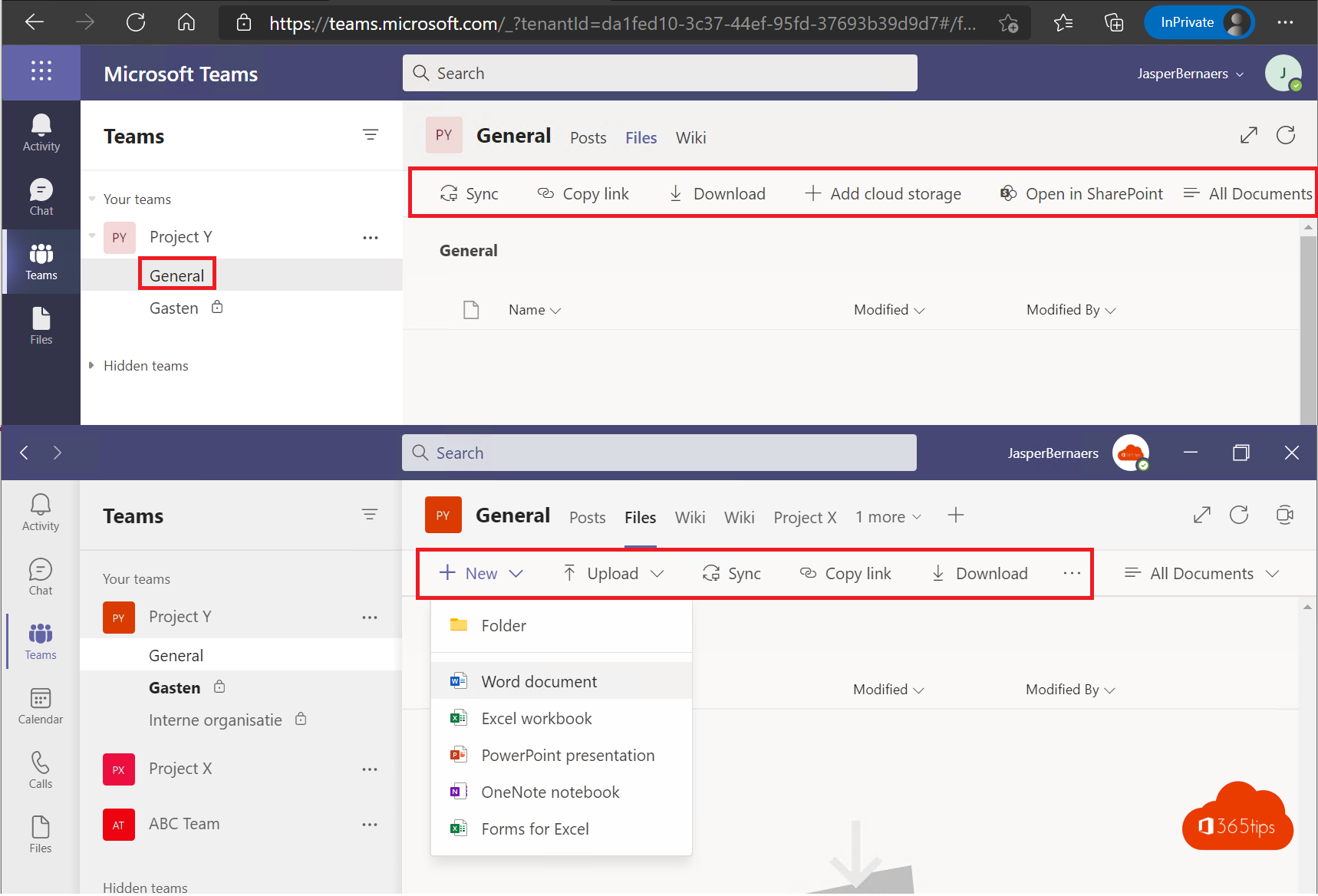 Quickly share files with colleagues, give guests access to documents, channels or an entire team? Sounds simple. Not always for everyone.
A question I recently received was: How do you remove the general channel so that users or guests cannot access the data that is already there?
Here is a practical answer and a peg for how to organise a team properly so that documents do not end up in the wrong person's hands.
What data do you place in the general channel in Teams?
You cannot delete the "general" channel. This channel is embedded in every team you create. Best not to put any sensitive information in this channel. Ideal content for the general channel is:
General information about the team.
Why you founded this team. What is the objective of this team.
Who has access to this channel / team.
A listing to the channels or tabs, integrations you do on this particular team.
Information that everyone in your organisation or team can see.
Share a Team or a Channel with guests?
It is best to make this choice yourself. If you don't know, it's best to choose to share private channels with guests. You can always go back later and add people to the team. The other way around can be difficult because then you have to check what data is in all channels (including general). (including general)
The advantage of sharing a team is that you can share almost everything (except a private channel) with the people you work with. You can often do more with a team than in a channel. A channel is nice for sharing files. Not for putting meetings and schedules together because you can't use all the integrations. (Several technical limitations because channels are like document libraries)
Also read: How to add and invite external guests in Microsoft Teams?
Create a new team
Tip: How can you create private, public or organisation-wide teams ?
1. Select left -> Teams
2. Select -> Join or create a teams
3. Select -> Create Team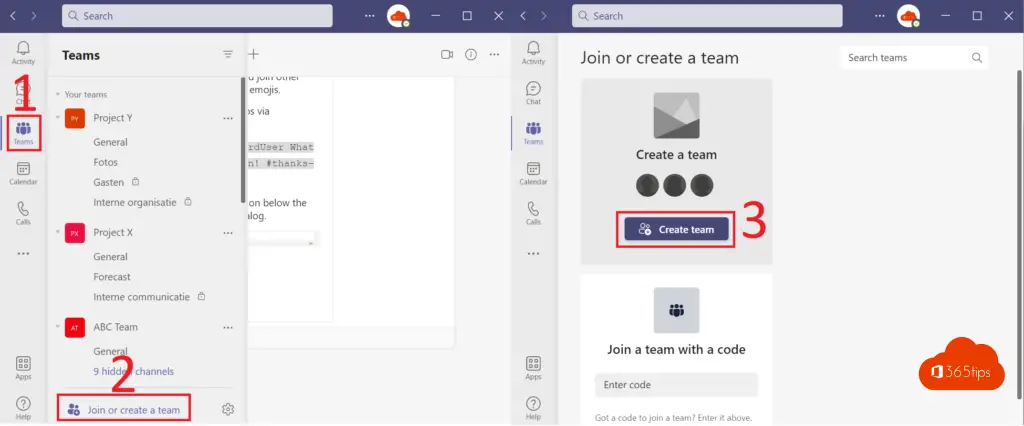 Select from scratch at the top left (a completely empty and new Team)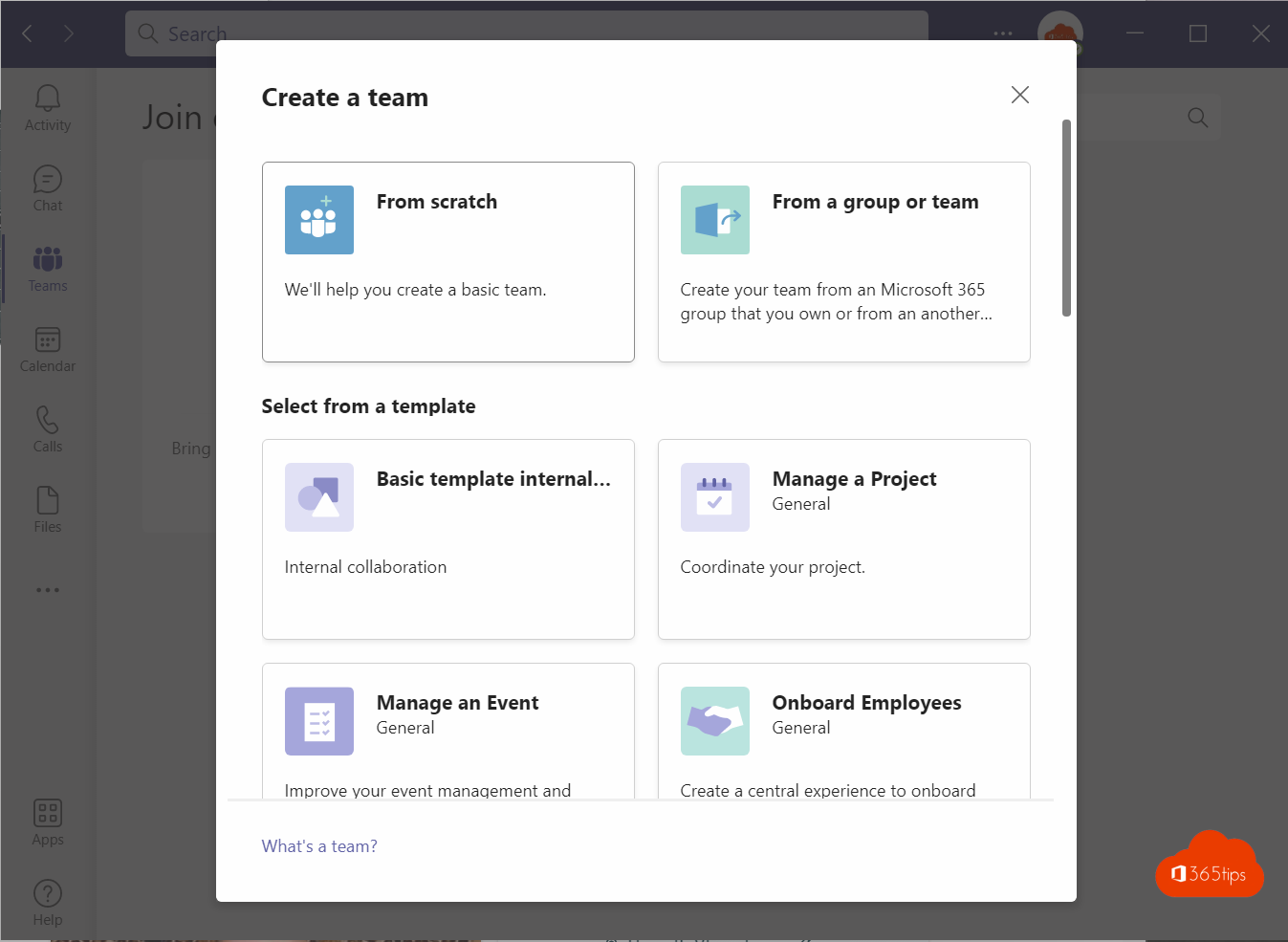 Select which type of team you wish to create.
1. Private Team
2. Public Team
3. Organisation-wide Team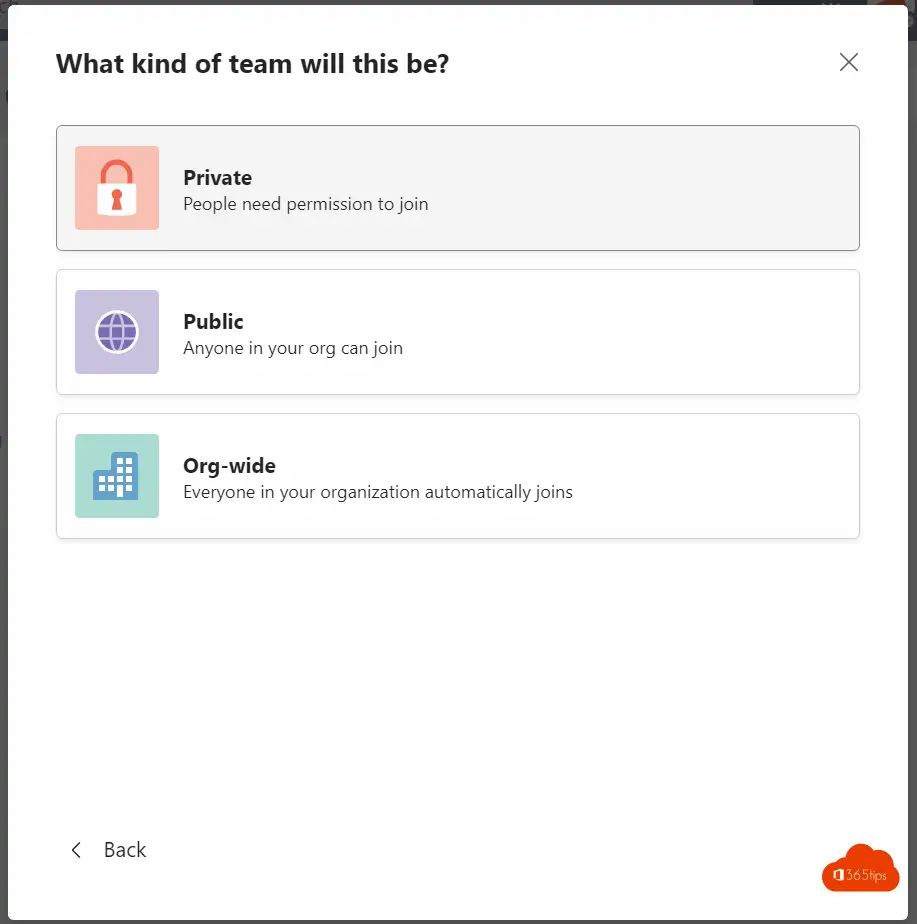 Name your Team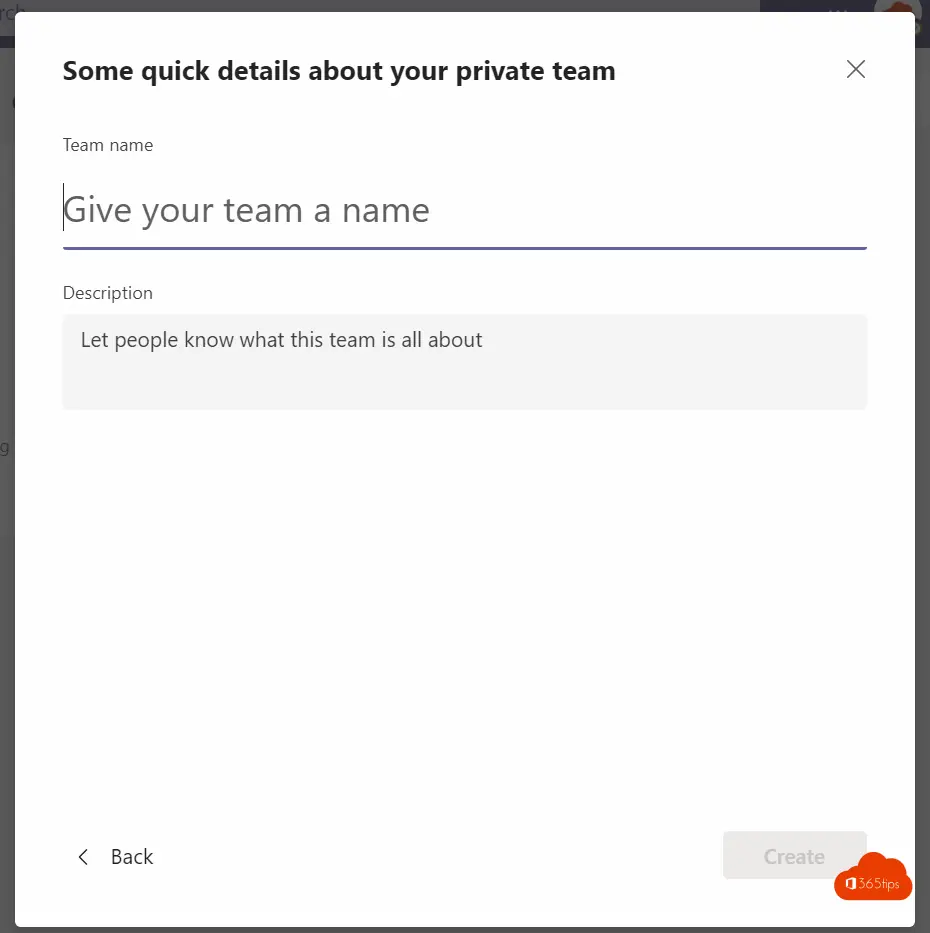 Getting your team right
Your new team has been created. Nice. I created the "Project Y" team. This team has no specific settings and is set up by default.
Create a channel for the internal organisation and for guests.
To do this,press Add channel.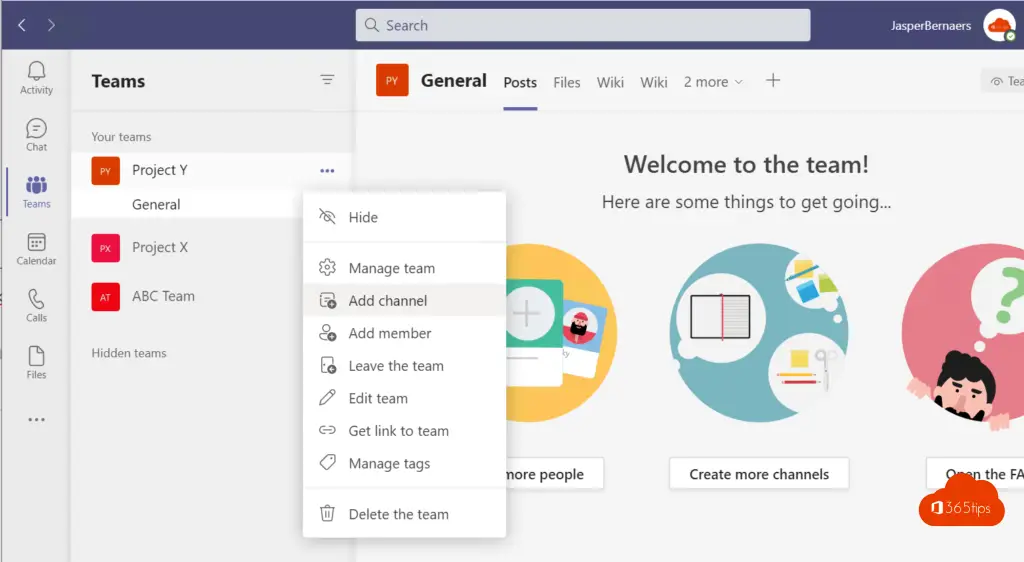 Name your channel and choose private channel. I made:
Add guests to your channel
If you want to add guests to a private channel, they must always have access to the global team. In this case: Project Y. This also means that guests can look around in the general channel. Do you want them to? (I don't think so)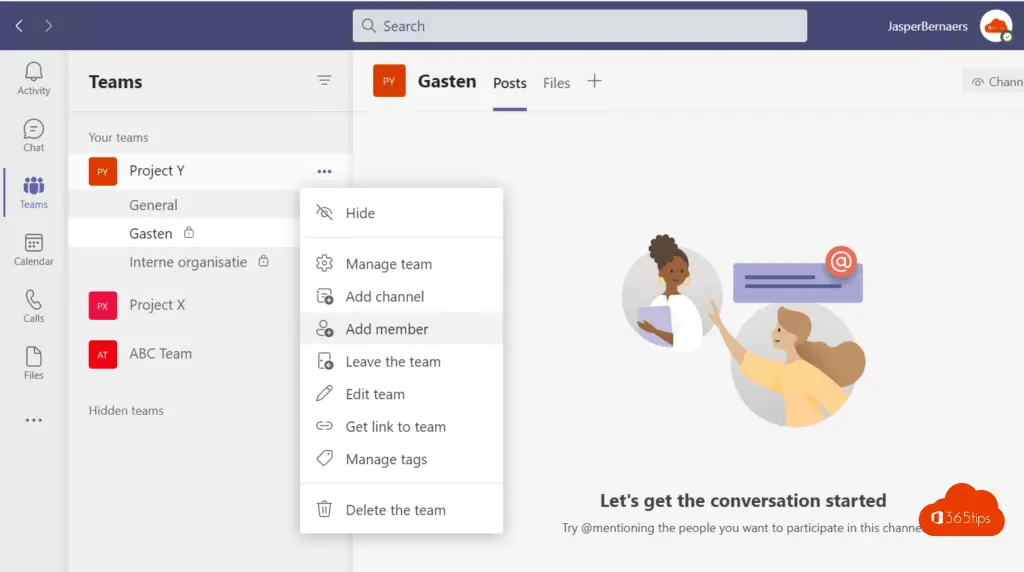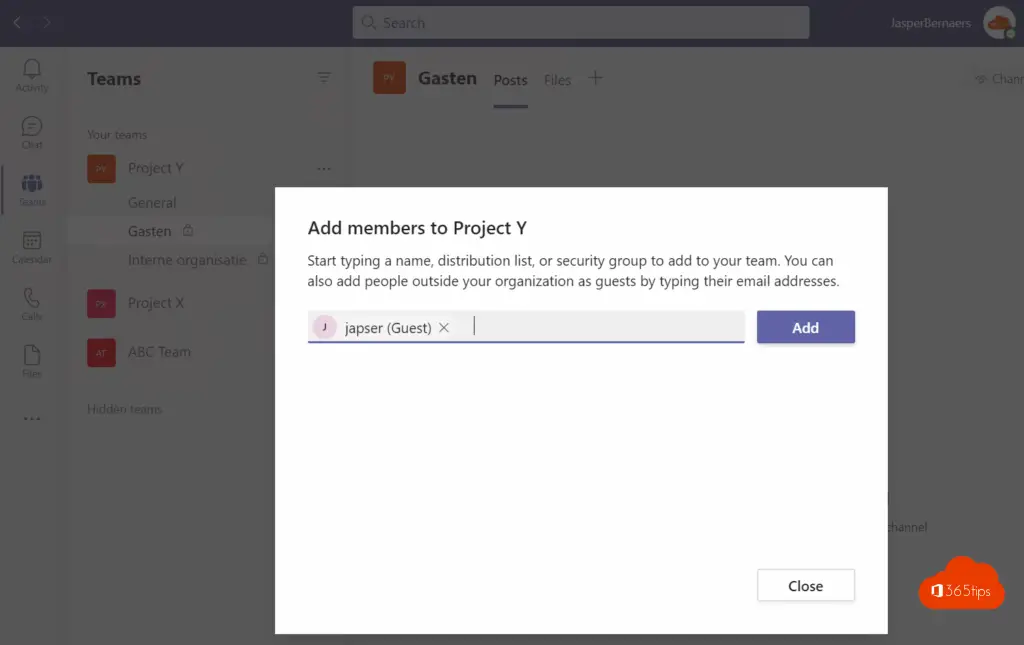 Add the guests to the guest channel. This is a special channel for guests + the team owners.
Your guest can be in the General + Guests channel as shown in this example.
Block the general channel so that guests cannot post
Guests can post by-default in the general channel. If you wish to block this, follow these steps.
Press manage channel (general channel)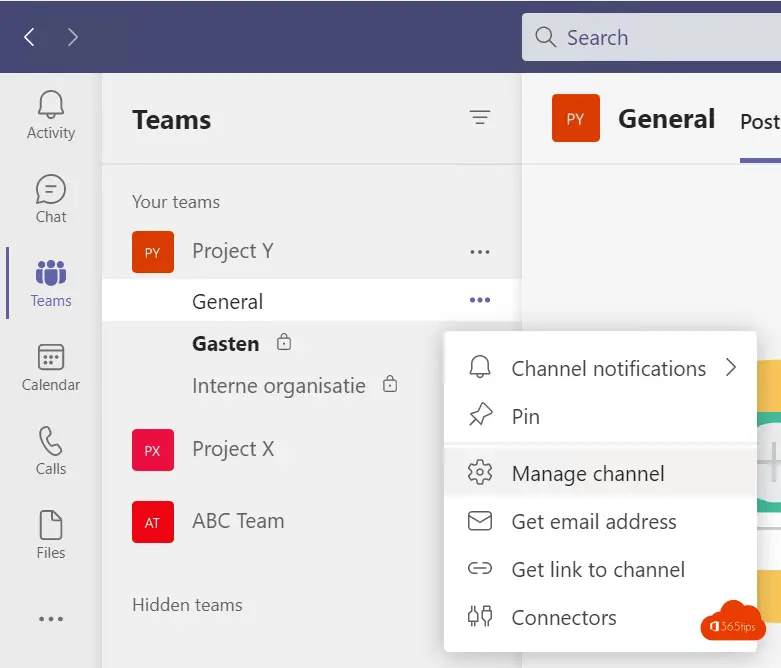 Select that only owners can post messages in the channel: General.
Select channel settings - Only owners can post messages.
The guest cannot post in the general channel. The guest can still open and post files. You can also lock this, more below.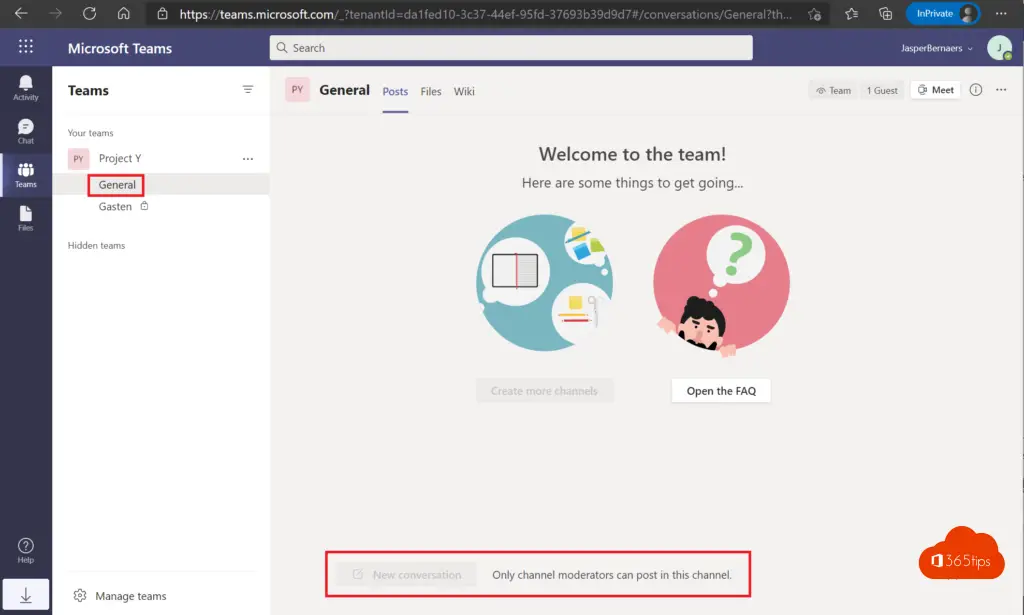 Block the general channel so that guests cannot post documents
Guests can use your general channel by-default with almost as many rights and possibilities as an teams owner. To protect this, you can disable document sharing.
In the general channel for files, press - Open in SharePoint

Set the site members to read only via "Site permissions".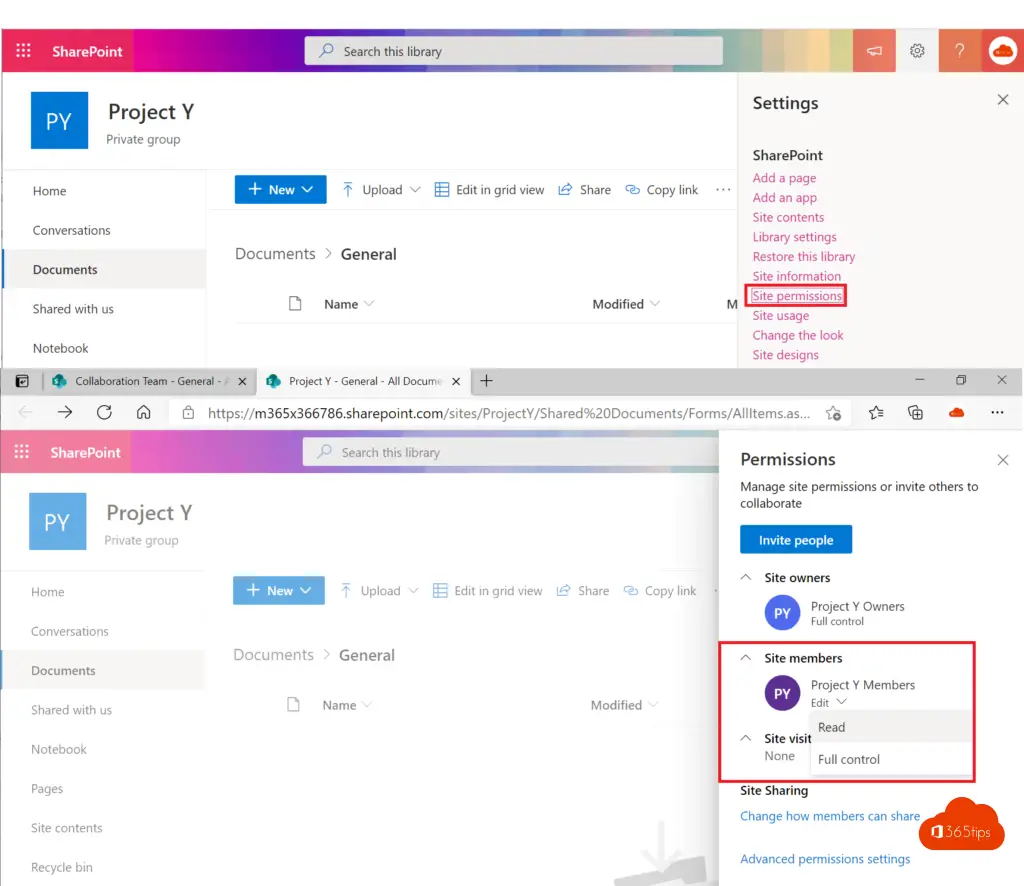 Example screenshot. The guests cannot post documents in the General team.
The owners for Project Y can post documents in the General channel.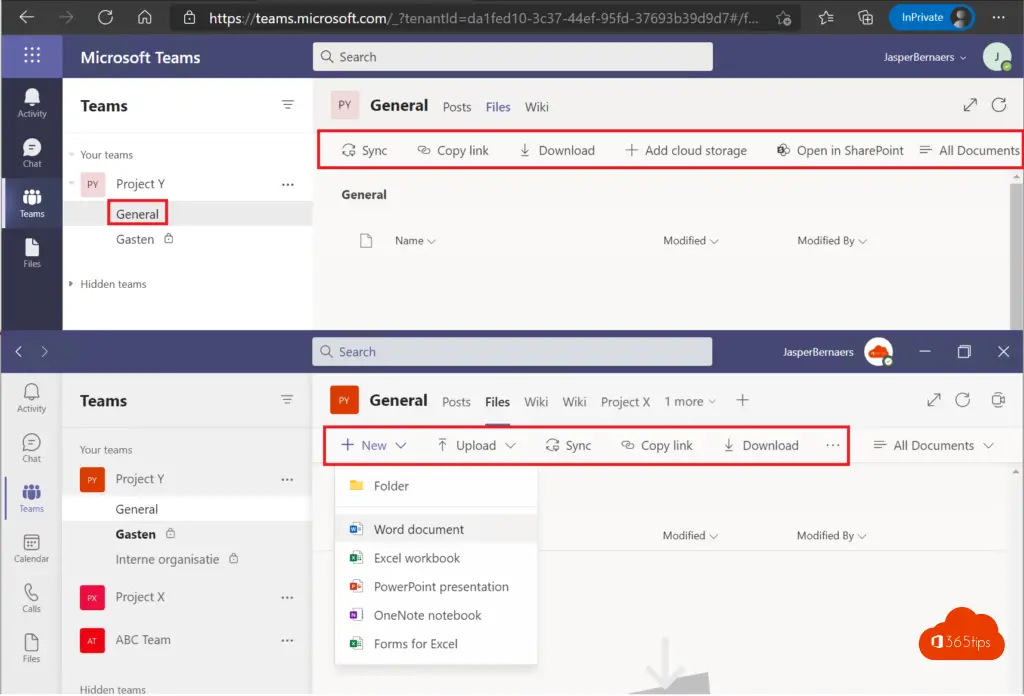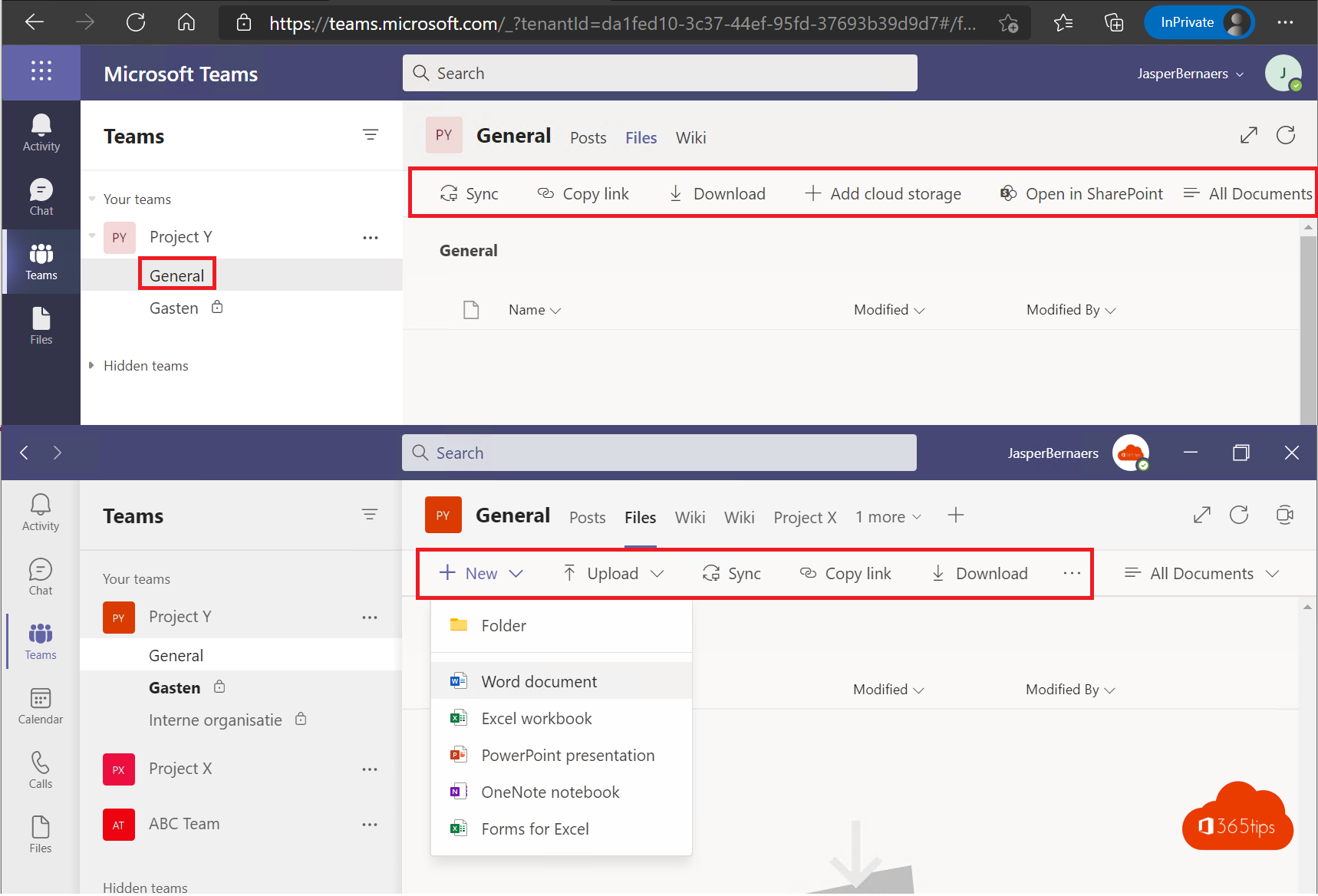 Alternative instructions: Create a read-only folder in Microsoft Teams (365tips.be)
Creating a read-only folder in teams for education
Within education teams you have a "read only for students" in the general channel. You can still use these instructions for other channels. There are deviations in default settings for education and for regular Office 365 tenants.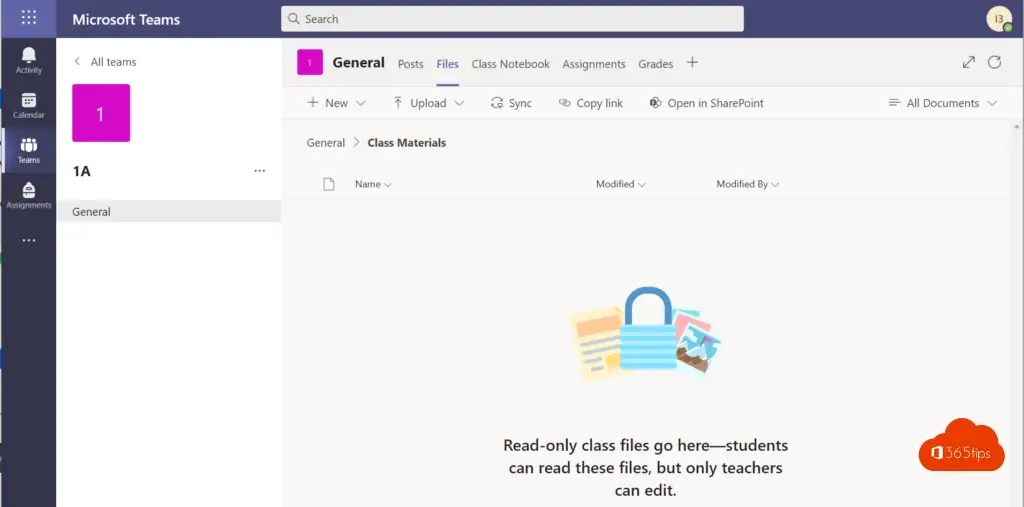 Renaming a channel in Microsoft Teams
You can rename a Microsoft Teams channel by right-clicking on it - "edit this channel".
Then update the channel name. *The created SharePoint library will keep its original name. Microsoft is working on a solution to make it possible to change this as well.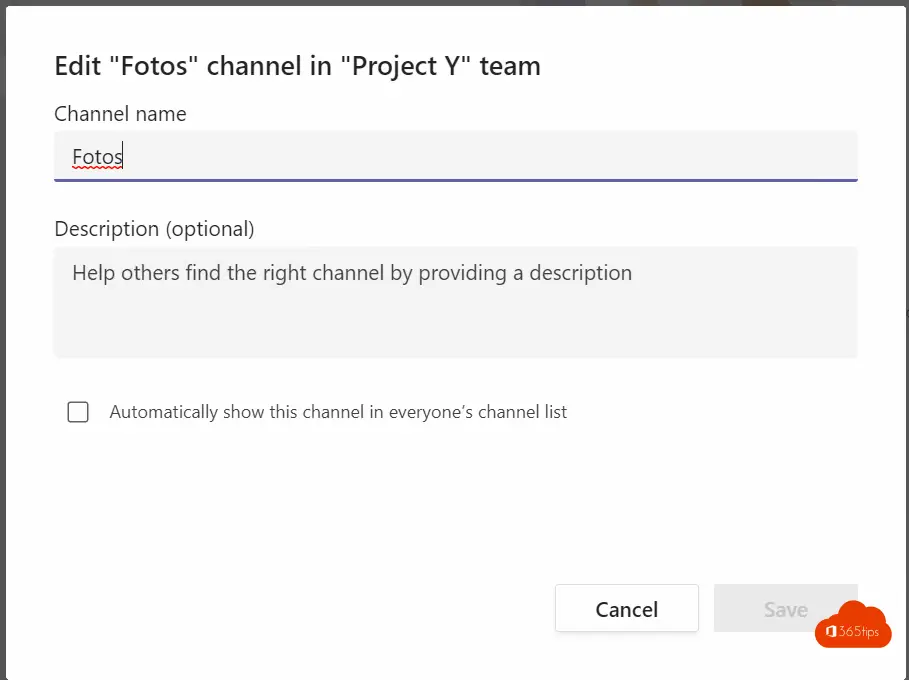 Also readHow to prevent users from deleting channels, tabs & apps. How to make a copy of Teams and other tips for a good setup