🧑🤝🧑 Microsoft Teams-users can now communicate with any Teams-user outside the organization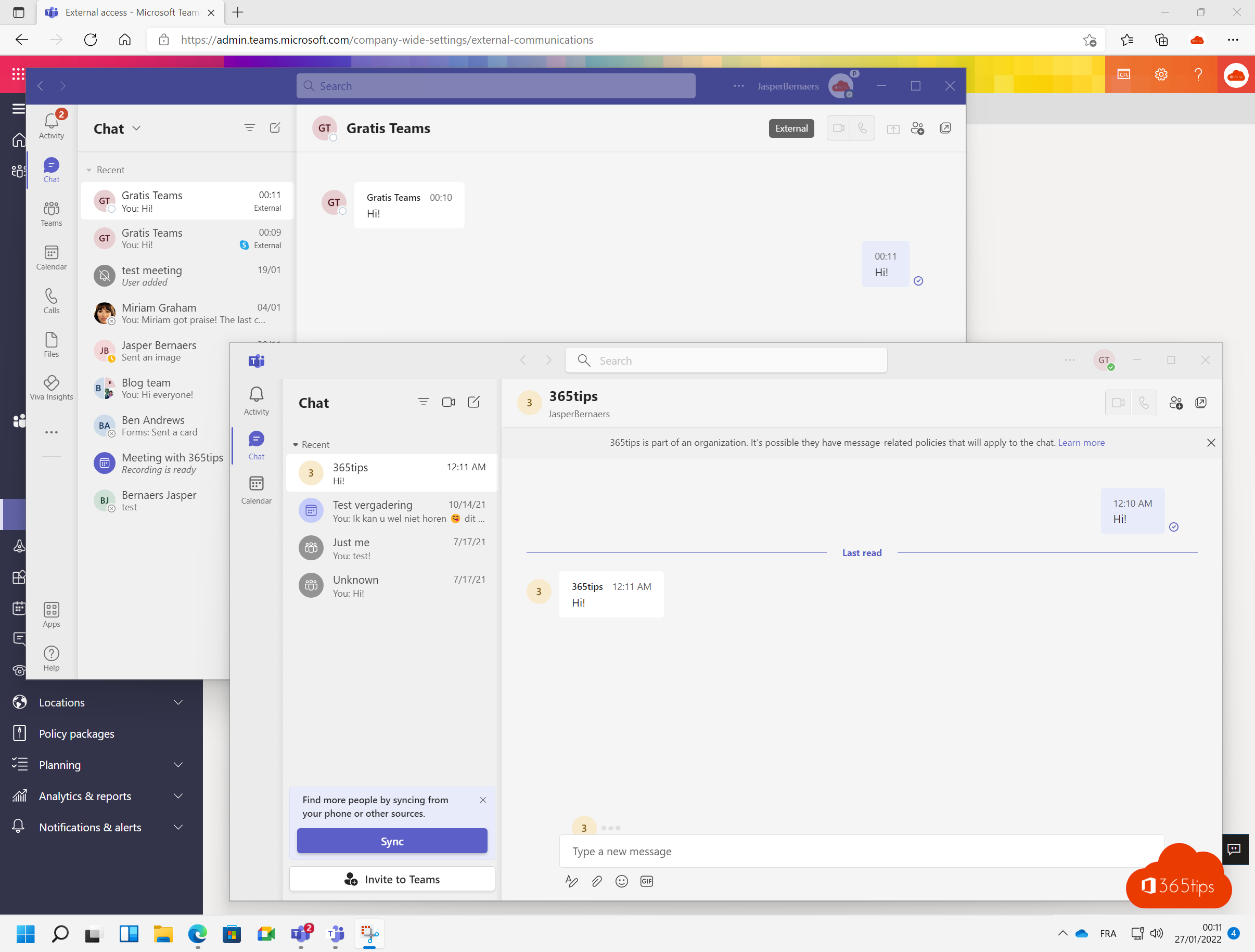 Collaborate with external clients and partners within your familiar Teams workspace. Regardless of whether they use a private or work account.
We do often resort to WhatsApp or other communication platforms when we want to conduct communication from inside to outside our organization. As of today, Microsoft offers a secure way to collaborate with colleagues, partners, suppliers or customers in Microsoft Teams.  
As previously announced at Ignite, now any Teams-user can connect to a personal Microsoft Accounts so you don't have to switch Microsoft-tenant need to switch. In this blog, I go over the activation and show a test case.
How can you send a chat message using a Microsoft 365 account to a Private account?
In this screenshot below, you can see that the acount: "Free Teams" connects to my Microsoft 365-tenant and can connect after the invitation is accepted.
Source: Microsoft Account (Formerly Live ID, now private account)
Destination: Microsoft 365 Account (Work Account)
The configuration of a free Teams account can be found here: Microsoft Teams free activation
This view shows successful communication with Microsoft Teams for consumers and Microsoft 365.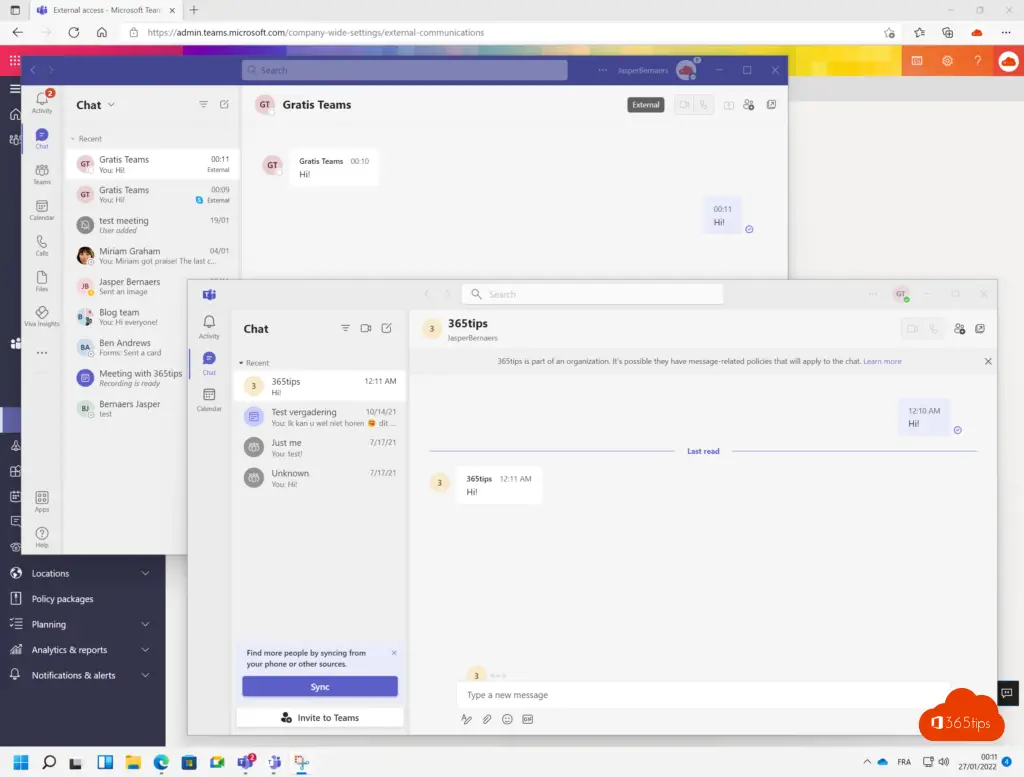 Activate External Access for Teams accounts (not managed by the organization)
If you wish to use this updated feature Browse please visit: http://admin.teams.microsoft.com
On the left side under "Users" -> External access. (as shown in this screenshot)
Then select: Teams Accounts not managed by an organization: ON.
Also select that external users can contact Microsoft 365 users by activating the lower check box. (External users with Teams Accounts not managed by an organization can contact users in my organization)
Source: Microsoft Teams users can now chat with any Teams user outside their organization - Microsoft Tech Community
Send files between work and private accounts in Teams?
You can send files from a private account to a work account. The reverse does not work in my test environment.
My advice for using chat with users outside the organization
I would allow for organizational communication along different lines.
You would rather have control over the platforms being used. Because the alternative is that communication is outside the organizational systems.
Also read
Teams Work to Teams Personal Chat now GA - Tom Talks
These are the most commonly used keyboard shortcuts in Microsoft Teams
How to compliment a colleague in Microsoft Teams
How to 'mute' everyone in a Microsoft Teams meeting.
These are the 10 success factors when setting up Microsoft Teams
About the author