Phone Link for iOS is now rolling out to all Windows 11 customers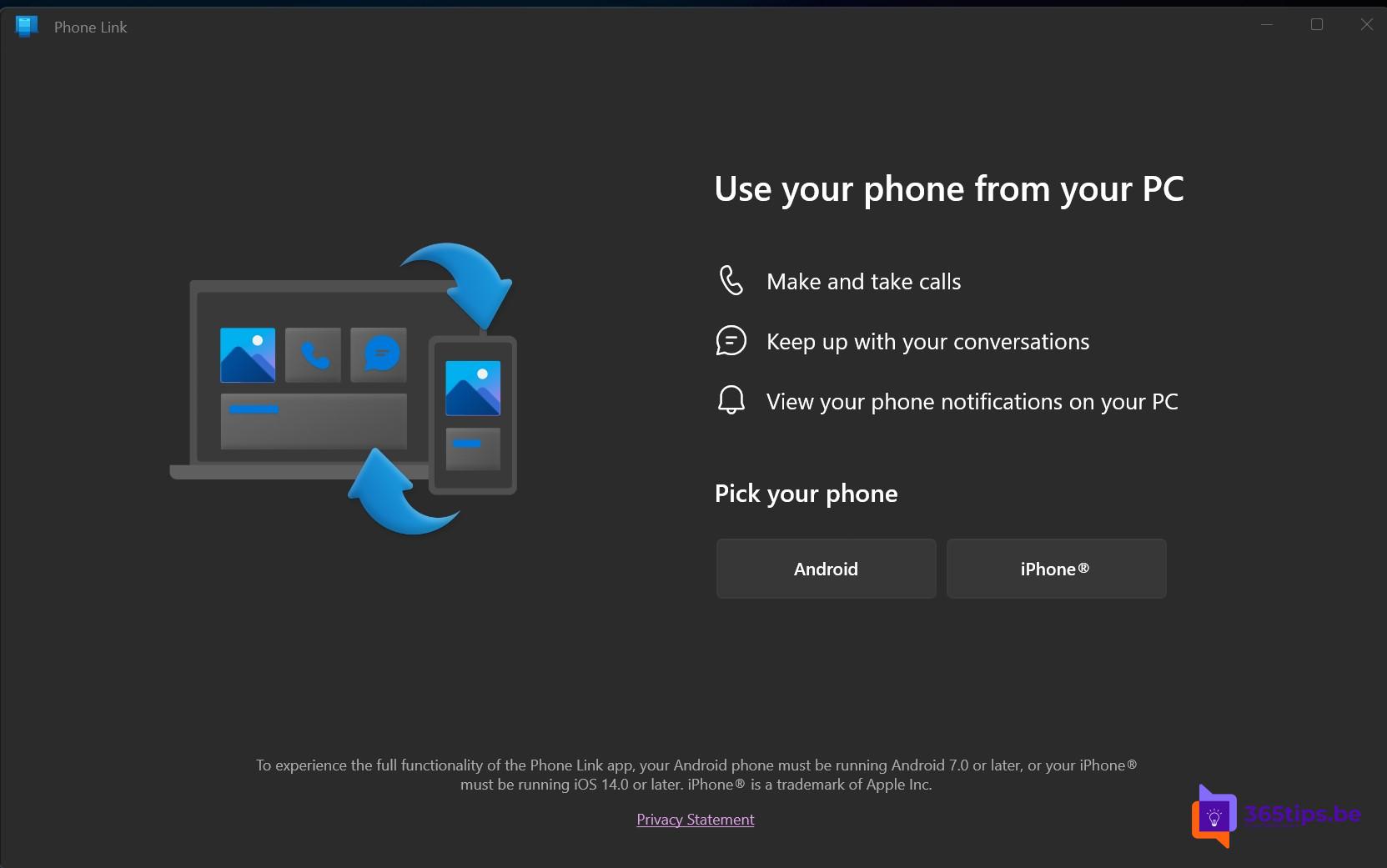 Microsoft has announced that Phone Link for iOS is now available to all Windows 11 users. Phone Link is a handy feature that allows you to connect your smartphone and PC to easily access your smartphone apps and files on your PC.
With the rollout of Phone Link for iOS, iPhone users can now take advantage of this handy feature. This will make the Windows 11 experience even better and allow users to get even more out of their devices.
The feature is easy to use and can be set up by downloading the Phone Link app from the Microsoft Store. Then you can connect your smartphone to your PC via Bluetooth or Wi-Fi. Then you can access all the apps and files on your smartphone and easily access and use them on your PC.
A great addition to the Windows 11 experience, Phone Link gives users more flexibility and convenience when working with their devices. The feature allows seamless integration of your smartphone and PC and ensures that users always have access to their most important files and apps wherever they are.
With this announcement, Microsoft once again proves its focus on improving the user experience and providing innovative solutions to everyday challenges. Phone Link for iOS is a great addition to the Windows 11 family and will undoubtedly help many users increase their productivity and efficiency.
Many users including myself have switched to a Mac to use iMessage and other benefits. So as of now you have this on Windows as well. Is this a move to leave your Mac behind?
Download Phone Link: https://www.microsoft.com/en-us/windows/sync-across-your-devices
If you already wish to use and do not yet have the option to select iPhone update your Windows 11 to Insider Preview.