How to rename teams-channel and its SharePoint-folder name at the same time
This month, when a Teams channel is renamed, the corresponding folder will also be renamed. SharePoint-folder will also be renamed. This helps create consistency between Microsoft teams and SharePoint, making it easier for users to find their files wherever they are.
This new feature is available for all standard and private channels.
For Teams-channels that have been renamed before this roll-out, nothing changes. When an obsolete channel is renamed after this release, the associated SharePoint folder is renamed at the same time.
So, if you want consistency in the old teams, then change the name again!
Release date: October 2021.
Feature ID: 72211 .
What is next on the roadmap?
New features are added weekly to the Microsoft 365 Roadmap via UserVoice. Evolutions and new announcements can always be consulted at: microsoft.com/en-us/microsoft-365.
In this Microsoft 365 roadmap you can find information about Microsoft Teams but also about: Excel, Microsoft Edge, Forms, OneDrive, Stream, Visio, Whiteboard, etc. Be sure to check out this page: Microsoft 365 Roadmap | Microsoft 365.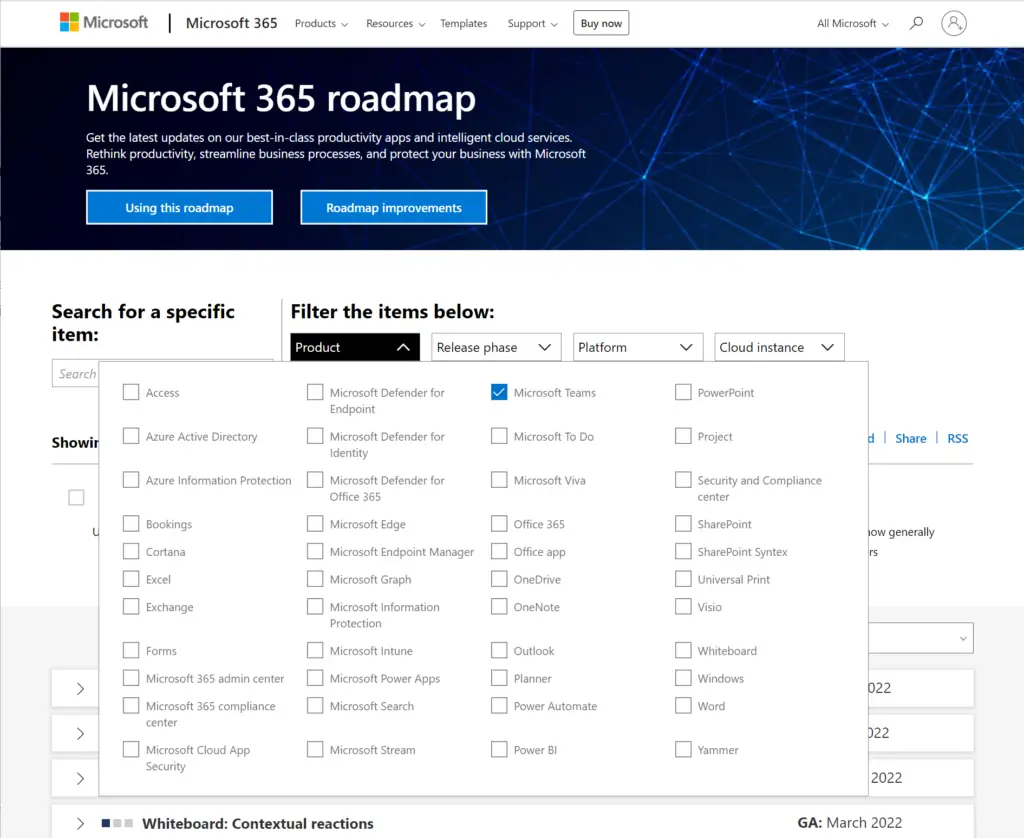 Also read: How to prevent users from deleting channels, tabs & apps in Teams
Other Microsoft Teams tips?
How do I host a webinar with Microsoft Teams?
How to mute participants in Microsoft Teams ?
breakout roomsHow to set an automatic timer for Microsoft Teams ?
How to record a Microsoft Teams meeting in high resolution?
How do I lock a confidential Microsoft Teams meeting? (lock)
These are the 10 success factors when setting up Microsoft Teams