These are the two ways to create a Microsoft Teams channel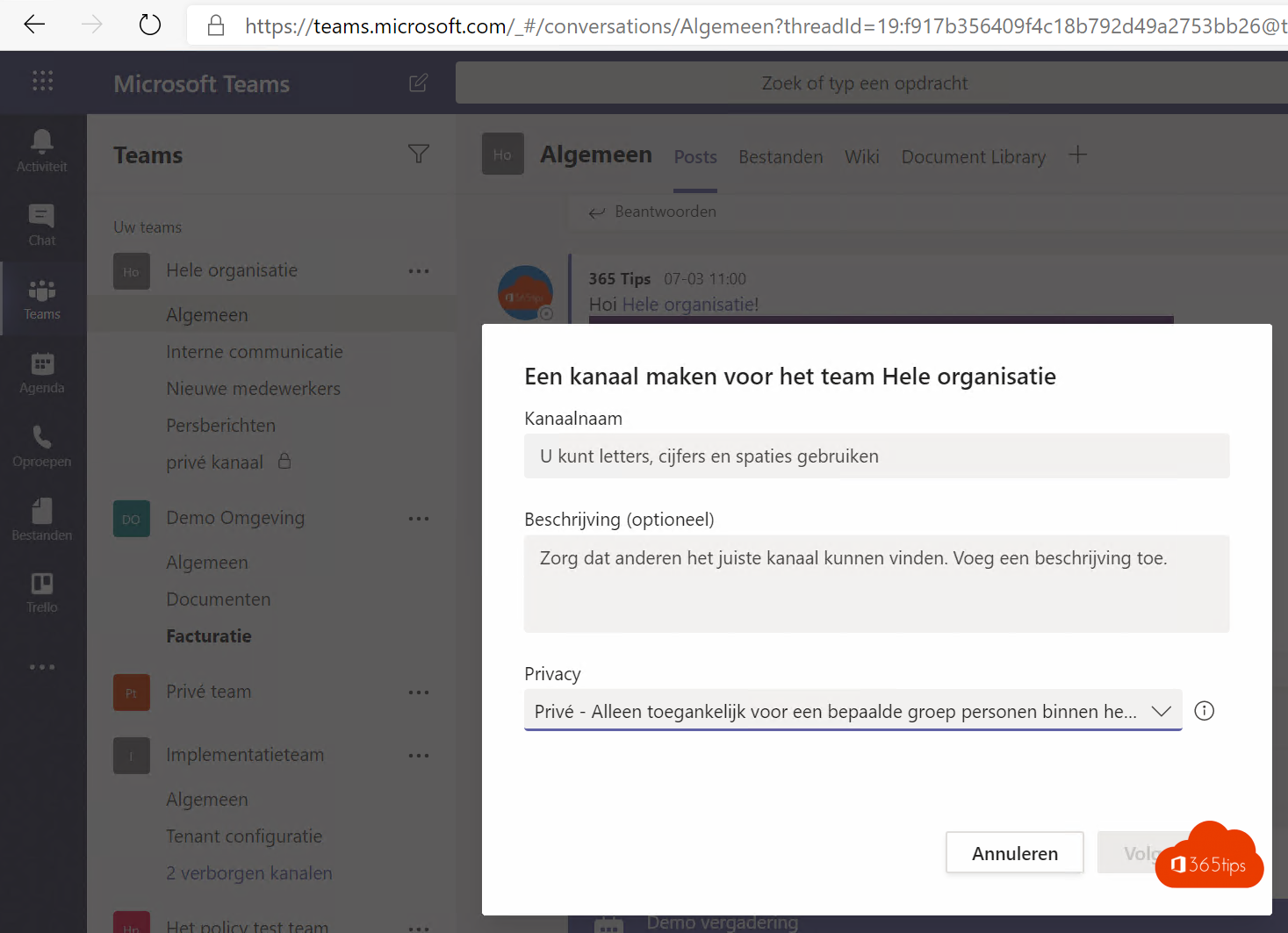 In this blog post I will explain how to create a private channel in Microsoft Teams.(Private Channel) This can be done in 2 ways. Either through the GUI, In the user interface. It can also be done via PowerShell.
When is it best to create a private team? Find out in this blog.
1. Through the Teams web version or Teams Application create a private channel
It does not matter whether you do this through the website at https://teams.microsoft.com/ or through the Teams Application.
Press right on your Team and press Add Channel.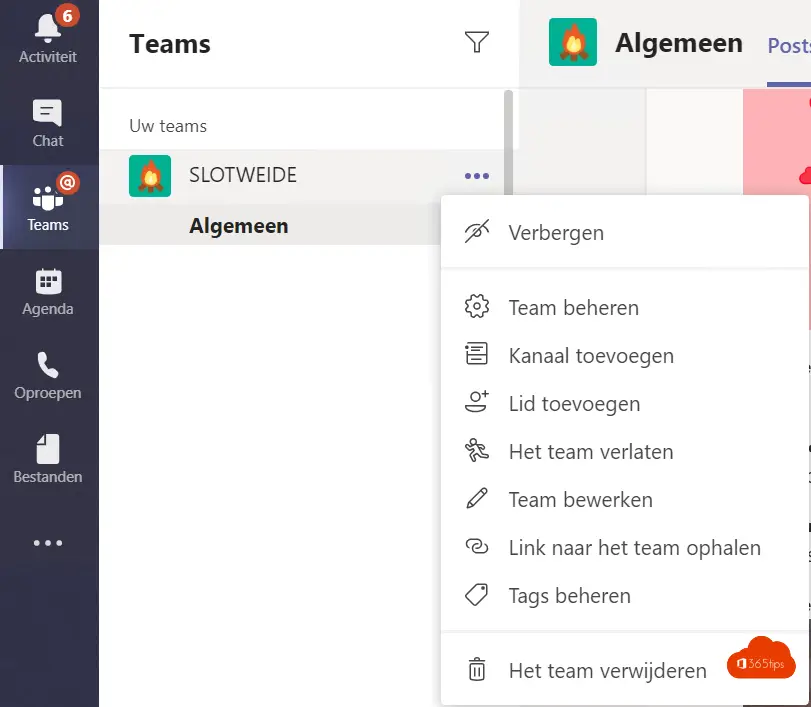 Select privacy
Choose Private - accessible only to a certain group of people within Microsoft Teams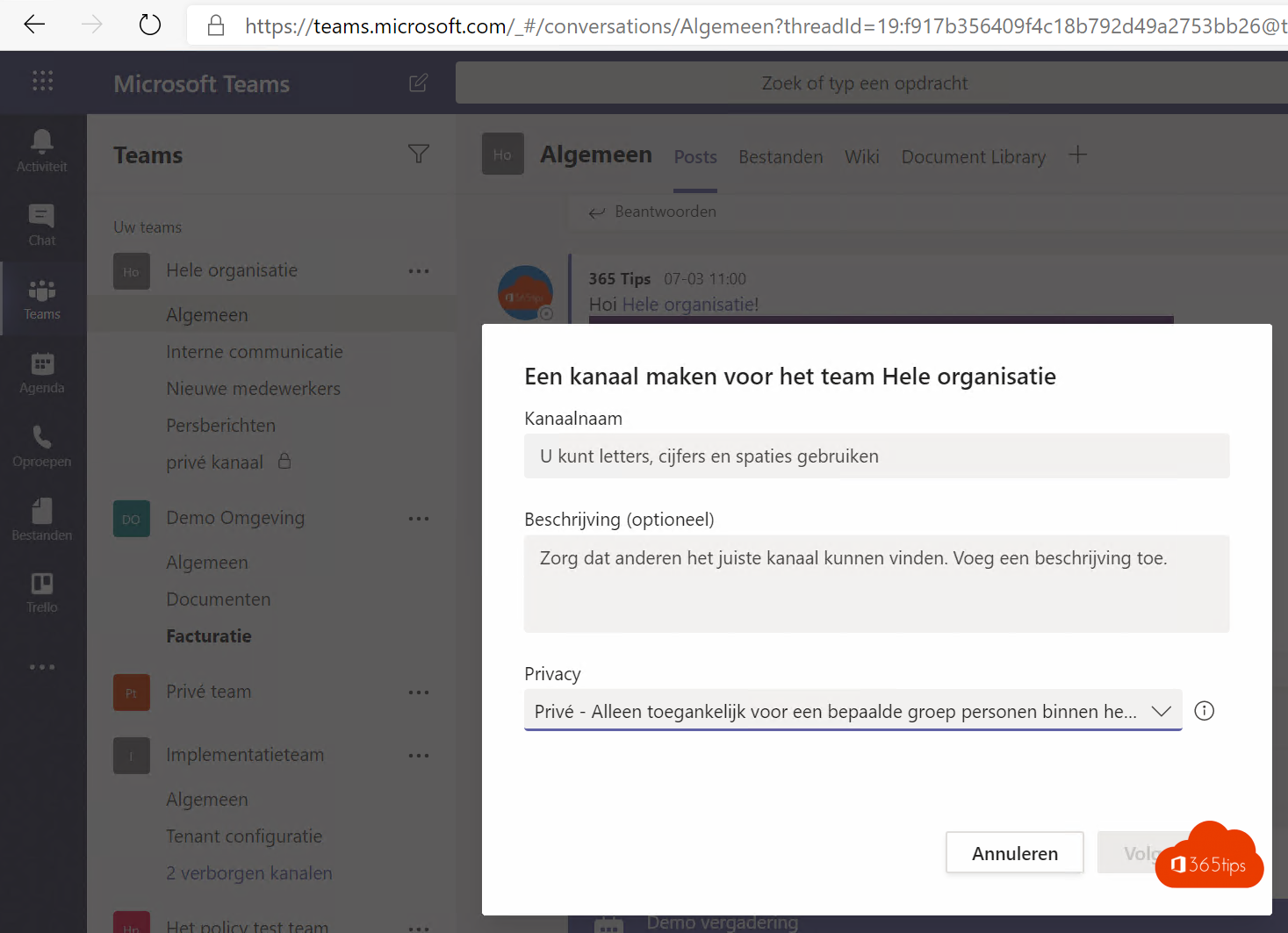 After creation, first add the users to the Team to which the channel belongs.
Then add the users to the teams channel you created.
2. Via PowerShell create a private channel for Microsoft Teams
Install the new version of the Mirosoft Teams PowerShell Module containing private-channels via docs.microsoft.com
Register-PSRepository -Name PSGalleryInt -SourceLocation https://www.poshtestgallery.com/ -InstallationPolicy Trusted
Install-Module -Name MicrosoftTeams -Repository PSGalleryInt -Force
Get-Module -Name MicrosoftTeams
Login to Microsoft Teams via PowerShell
Connect-MicrosoftTeams to connect via PowerShell to the admin controls.
Retrieve your previously created teams via: get-team (or create a new team)
Copy your group IDs to a separate place.
Copy the groupID to the line below. Choose a display name and press Enter.
New-TeamChannel -GroupId f98369f6-24d6-4b8d-aa1c-ca5a3e0a94f7 -DisplayName "Office 365 Tips" -MembershipType Private
Your channel was created at PowerShell.
You can work through CSV Import or variable to create multiple private teams .
A step after that is to automate this process. Or integrate it into a workflow so that creation happens based on a trigger or need within the organization.
About the author
Tagged: Application, Manual, Microsoft, Microsoft Office 365, Microsoft Teams manual, Office 365 Login