Block instant messaging or chat in Microsoft Teams?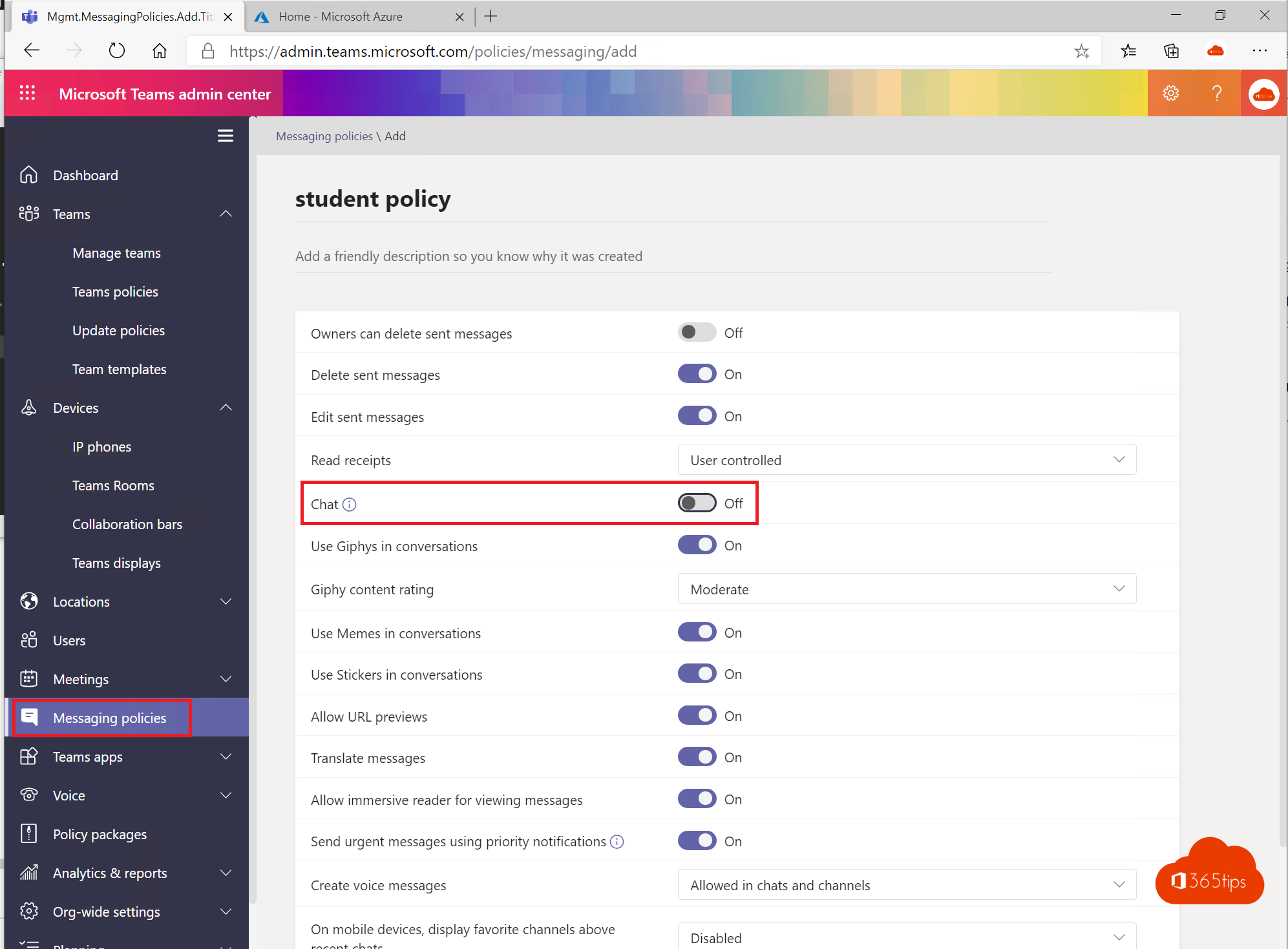 In this blog you can read how to block the chat for the entire organisation, for an individual or for a group in Microsoft Teams.
You can also switch off chat for one meeting. Read all about it in this blog .
Via Microsoft Teams admin centre
Create a new policy in Messaging Center for the group or people you want to disable Chat for.
Browseto: https://admin.teams.microsoft.com/policies/messaging
Create a new policy. In this case a policy for students.
Disable chatting in the policy
In this case, I created a new policy. It is also possible to disable chatting in the default policy - however, this is not recommended.
Select Chat in a newly created policy.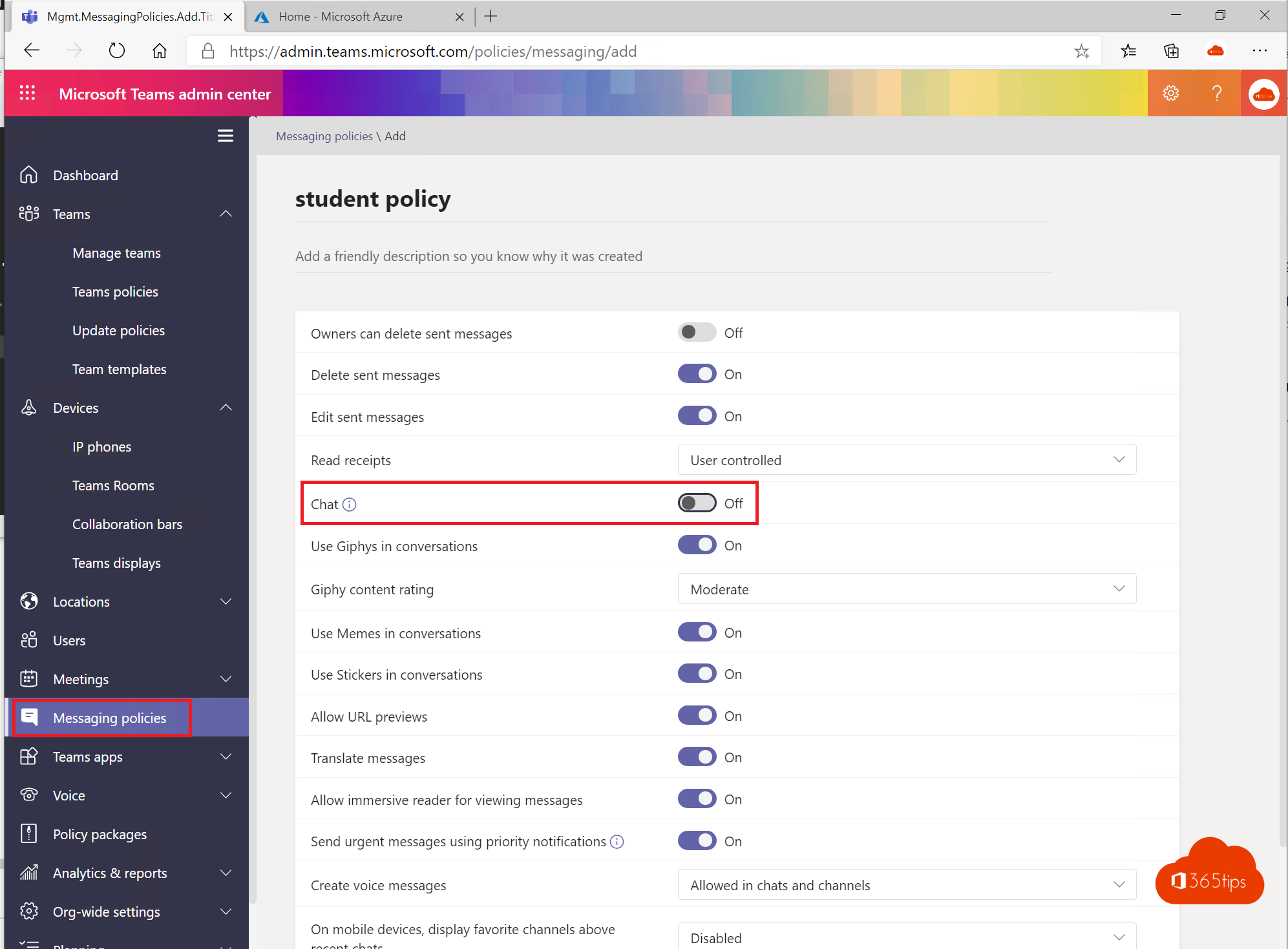 Create a Azure AD group with all students
On the basis of a dynamic group, you can work to place all students in one group. On the basis of licence, departments, domain name,... everything is possible.
Assign people to individuals.
Assign the policy to a group
Touch Group Policy Assignments
At Policy name, select the policy you want to add.
The group Students in Azure AD or Office 365 contains all students. This group is active on the Student Policy without chat facilities.
Also readthe quick start guide for a completely new office 365 environment in education. OR PowerShell teams tips.