Staff Notebook in Microsoft Teams for Education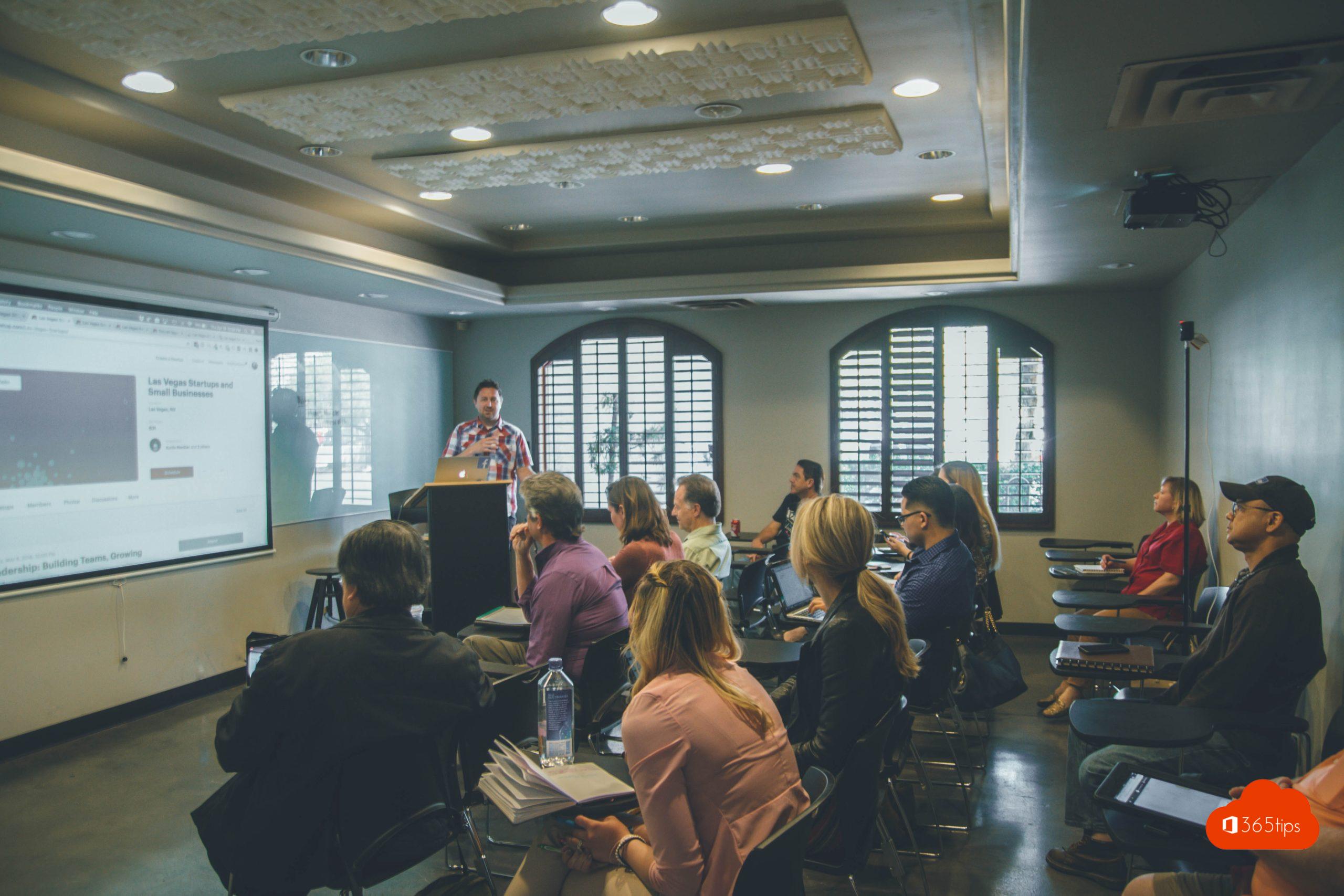 Staff Notebook for Education allows teachers and administrators to save time, get a better overview and collaborate more efficiently in schools. A great solution that's free if you use A1's licenses for teachers and students.
How is a OneNote for teachers or staff structured?
Each OneNote Staff Notebook is divided into three sections: 
Space for collaboration: A space where everyone in your group can share, organize and work together. 
Content Library: A read-only area where executives can share information with staff members. 
Personal notebooks: A personal notebook shared between the supervisor and each individual staff member. Managers can access staff members' notebooks, but staff members can only see their own notebook. 
Optimal use of Staff Notebook in your team: 
Start collaborating in Staff Notebook or adding materials today. Use the menu on the left to open or add new pages. 
Work in groups. If you have added channels to the staff team, use the Notes tab in those channels to collaborate with each other in real time. Each channel connects to its own section in the collaboration space. 
Launch Staff Notebook in full screen to get more done. 
Select Open in OneNote to open Staff Notebook in your OneNote app and view more features. 
See the Staff Notebook FAQ page in Microsoft Teams for more information. 
Staff Notebook scenarios in education
Here you can see some of the ways that executives and staff members can use a OneNote Staff Notebook. These can be leaders and staff members at the classroom, school, faculty or department level. You decide how many notebooks to set up. Since OneNote is available on all platforms and devices, it's easier than ever to learn and collaborate anytime, anywhere and on any device.   
Room for collaboration 
Staff meeting minutes: Keep all your minutes in one place, track meeting attendance and view minutes at a glance. OneNote integrates with Outlook and Office and includes extensive search functionality so you can keep track of all follow-ups. 
Initiatives: Plan school initiatives with others and keep everything organized. Examples: school improvement plans or fundraisers 
Performance list for good and poor student performance: Some schools have used this innovative method for tracking students' best and worst performance in school over a period of time. 
Develop lesson plans for all grade levels: Schools can set up a Staff Notebook for a particular grade to develop lesson plans and program's for the entire school. Example: 10 high school math teachers developing and sharing lesson plans together  
Content Library 
Policies and Procedures: Keep important information, such as emails with attachments, school policies and other materials, in one place. Since OneNote works on any device and platform, you can access it from anywhere, even when offline. 
Dates and deadlines: Set up your lists of links, sticky notes, calendars and tasks in one shared space that anyone can easily access. 
Use of staff members' personal notebooks: 
Professional Development: Professional development/professional learning is an important goal for every teacher and faculty member. In the personal notebook for staff members, for example, you can note professional development plans and feedback and share and collect feedback from supervisors. 
Lesson observations: Lesson observations can now be conveniently tracked in personal staff notebooks. Take photos with the OneNote mobile app (any device) and place them directly into a staff notebook. While observing, record audio with your phone or use digital ink to capture handwritten text. With OneNote's flexible page surface, your classroom observation environment becomes multimodal. 
Lesson Plans and Feedback: A great way to receive feedback on lesson plans is to post lesson plans in a personal Staff Notebook space. Managers can easily provide feedback in real time or offline and use any form of feedback such as text, images, ink, audio or even video. If a teacher is away , the supervisor can also provide access to substitute lesson plans here. 
Evaluation: Managers can record and share personal feedback and evaluation data in each staff member's personal notebook. 
Communication with parents: Outlook's Send to OneNote feature allows a teacher to easily save important emails in their personal staff notebook and view them later 
Individual curriculum: Some schools have considered using personal staff note pads to record important information about a student/student's individual curriculum. This allows the staff member and supervisor to communicate securely. 
Learn more about OneNote Class Notebooks
OneNote Class Notebook is a digital notebook for the entire class. It can contain text, images, handwritten notes, attachments, links, voice, video and much more saved. 
With OneNote Class Notebook, teachers save time and work more efficiently in the classroom because: 
homework, tests, exams and handouts can be collected more easily 
All student work and teacher feedback can be exchanged automatically in one place virtually anytime, anywhere 
real-time, personalized guidance from a shared notebook can be combined with the collaborative creativity of OneNote and digital signing 
it integrates with Microsoft Teams, allowing teachers to create and use Class Notebook directly from within a classroom team 
The OneNote Class Notebook is divided into three sections: 
Student notebooks 

A personal notebook shared between teacher and each individual student 
Teachers can read and write in all student notebooks. 
Students/students can only see groups with private sections of themselves. 

 
Content Library 

A read-only section where teachers can share handouts with students 
Students/students can read and copy resources from the content library, but they cannot edit them. 
Teachers can read and write in the content library. 
Room for collaboration 

A section group for everyone in your class to share, organize and collaborate in 
Everyone can read and write in the collaborative section. 

 
Learn more about Class Notebook Try it for yourself in an interactive training course. 
Education blogs
Staff Notebook in Microsoft Teams for Education
Microsoft Teams manual in Dutch
Action analysis with class insights (preview) in teams
60 blogs about Microsoft Teams!
Microsoft 365 Teams Roadmap 2020
Microsoft Teams - setting up a class with notebook(s)
Creating an education tenant for Office 365
About the author
Tagged: Analysis, E-Mail, Free, Manual, Microsoft, Microsoft Forms, Microsoft Outlook, Microsoft Teams manual, OneNote, Tenant, Access, Meeting, Video