😀 How to use emoji's GIFs or stickers in Microsoft Teams and Outlook?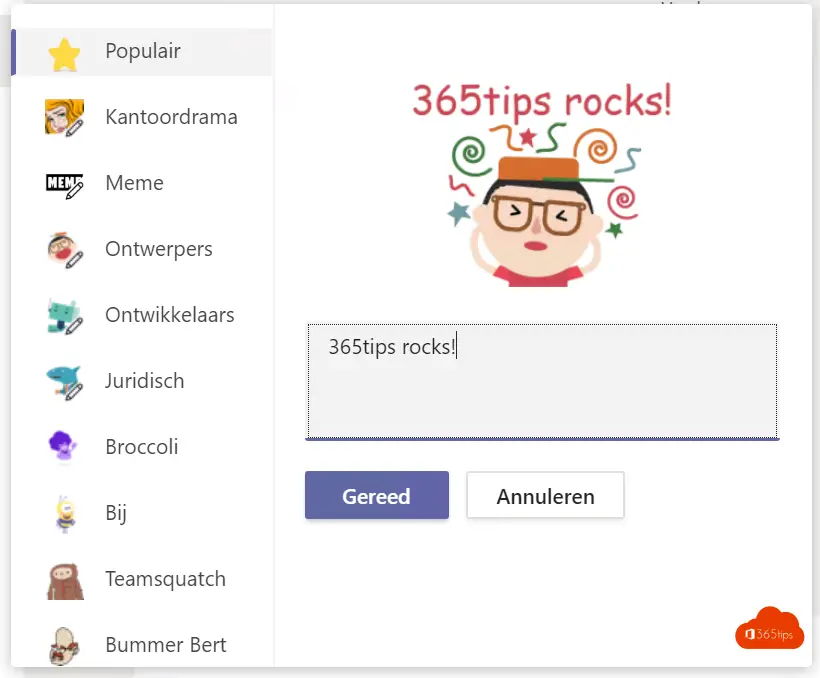 Brightening up your day with fun built-in features in Microsoft Teams starts with... emojis, Gifs and stickers! This post tells you how to get started with these.
Send an emoticon via the Microsoft Teams chat 💬
Open your Teams application or Browse to teams.microsoft.com
Open your Chat window from the left
At the bottom, press the 4th icon, Emoji.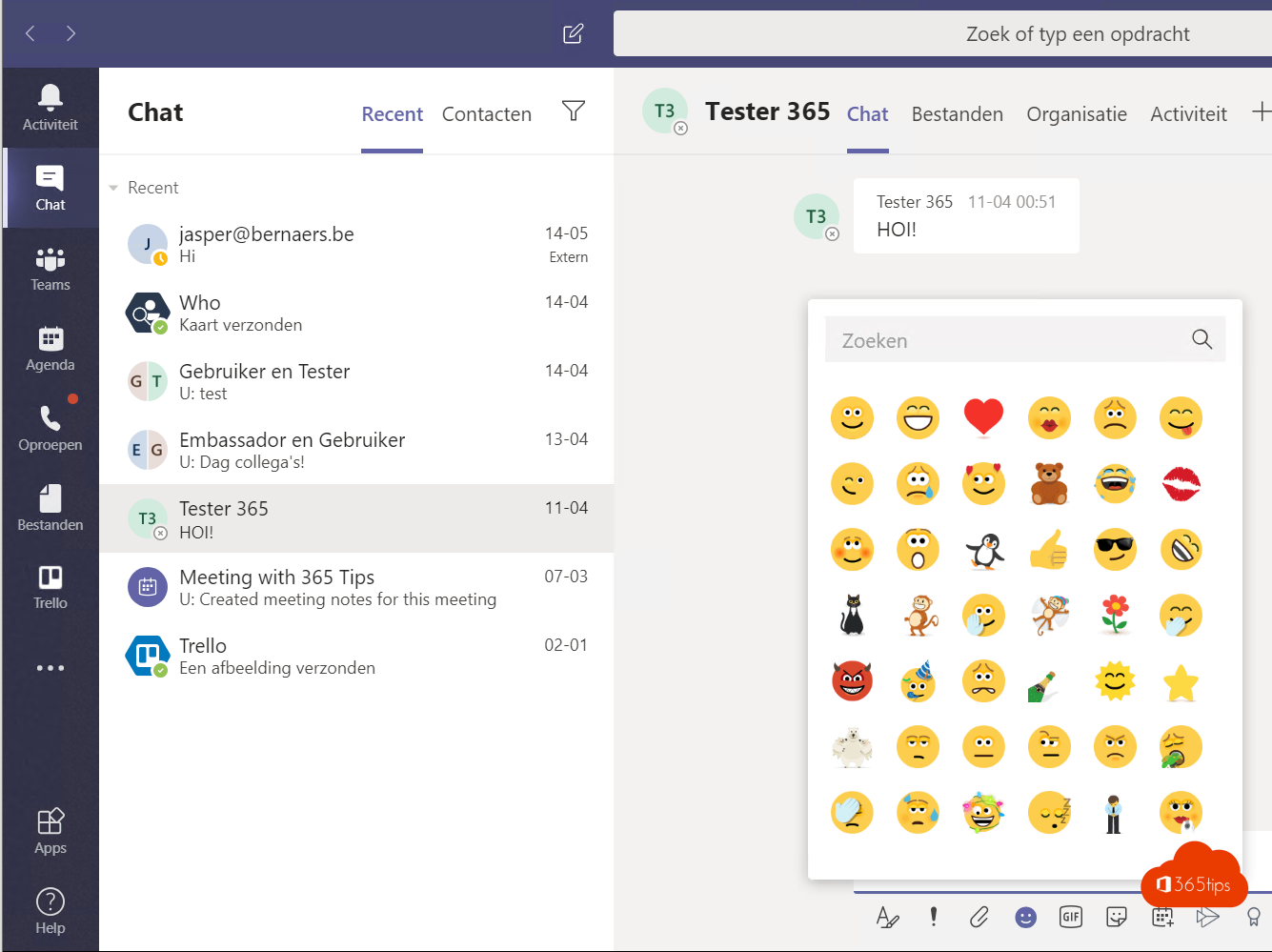 How to send a GIF via Microsoft Teams chat
To send a GIF through the Microsoft Teams chat, follow the steps below:
press GIF at the bottom
Search for a desired GIF
Press send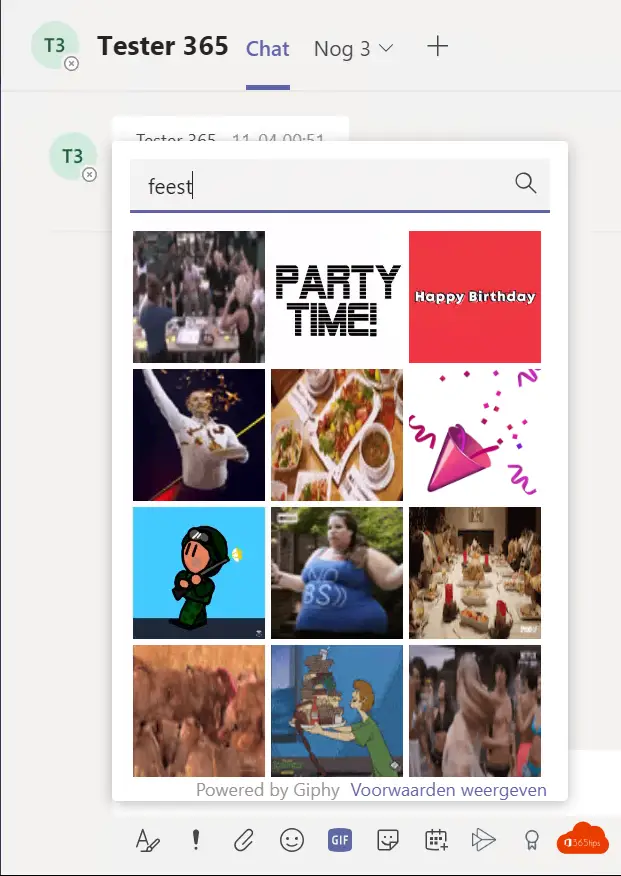 Send a sticker via chat
Click on sticker as in this image
Select a fun sticker
Personalize it with your own text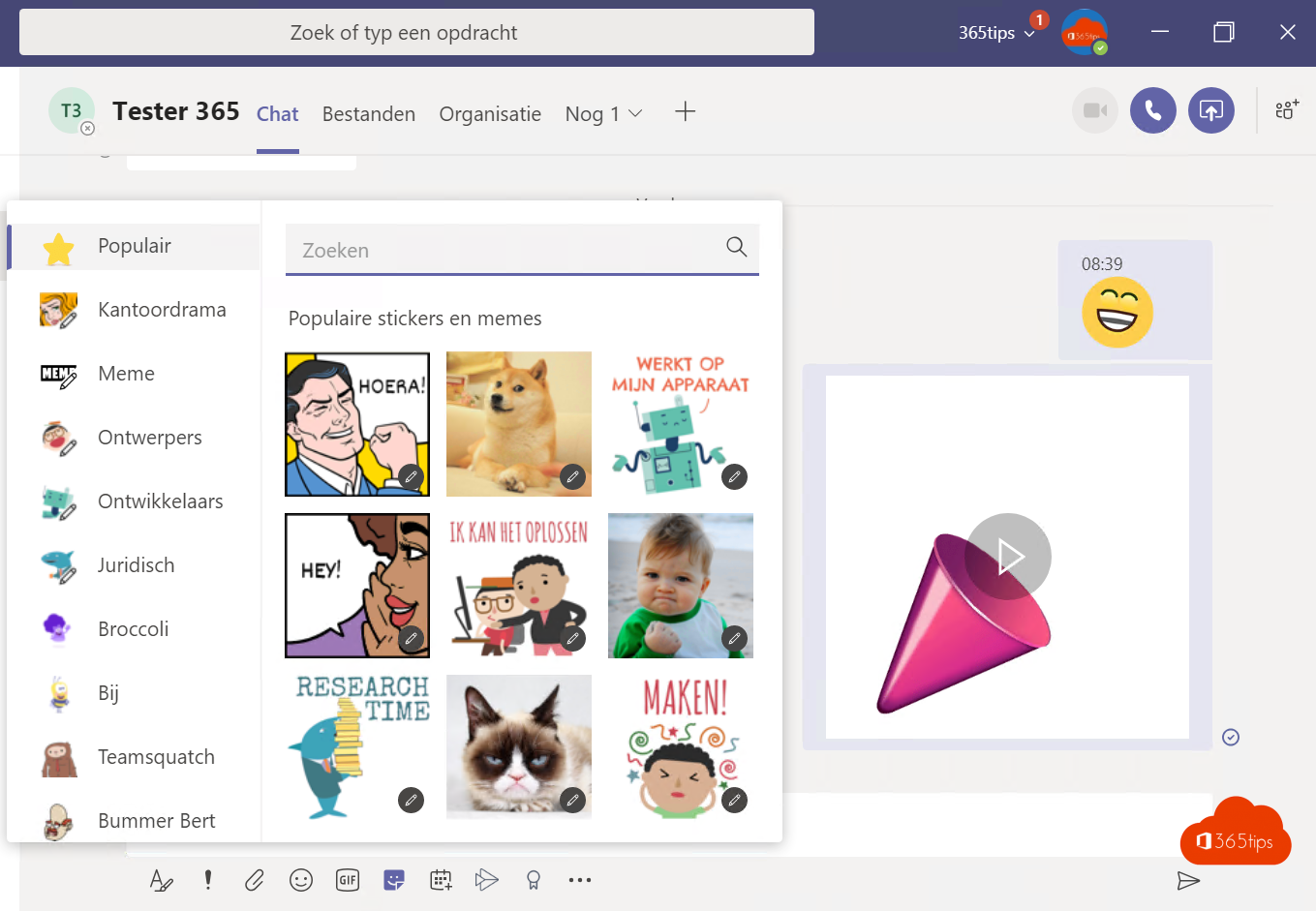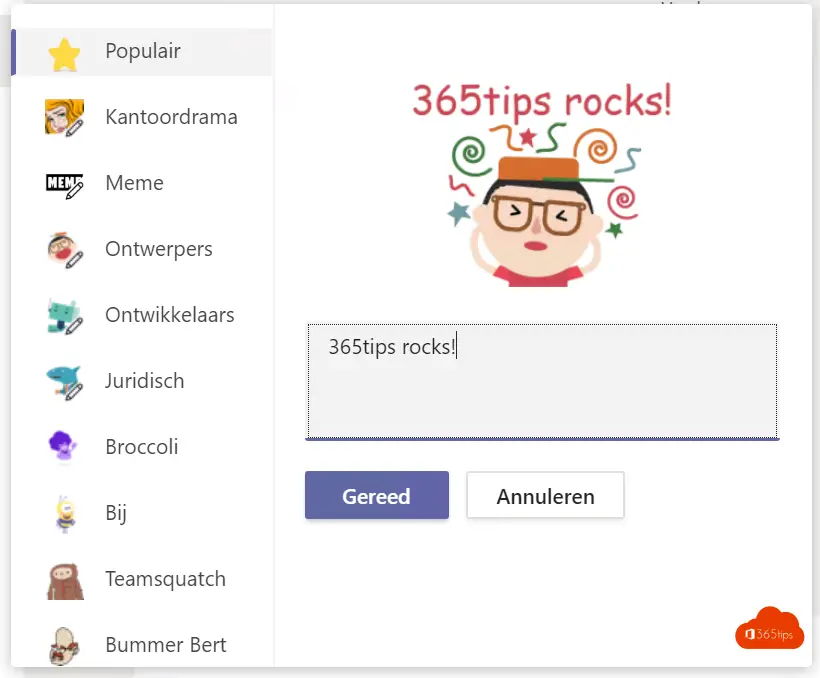 Activate GIF in Microsoft Teams as administrator
Navigate to: https://admin.teams.microsoft.com/policies/messaging
Open the global Policy - Enable Gifs / Giphys in conversation.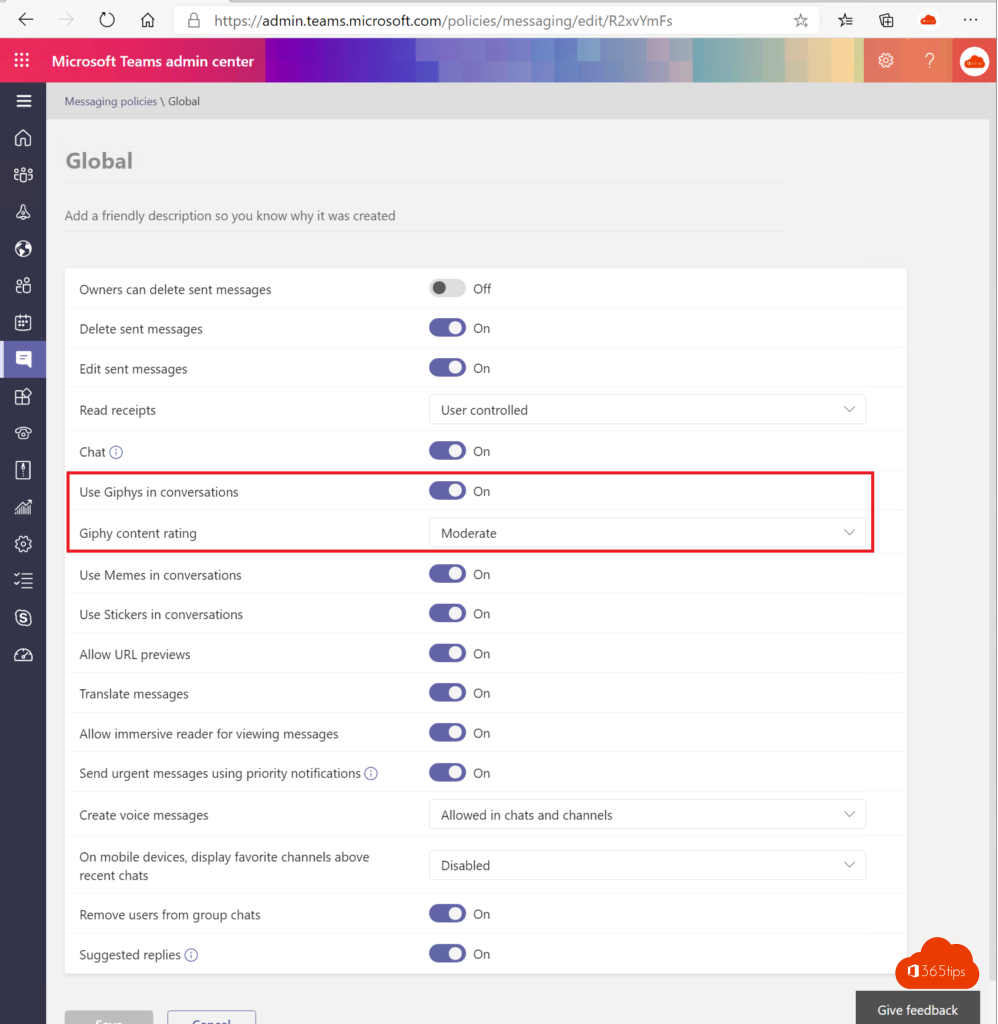 How to send an Outlook Emoji's?
Use the Outlook Emoji shortcut to be able to send Emojis in Outlook.
Windowstoets + . (Item)
This Emoji bar appears automatically.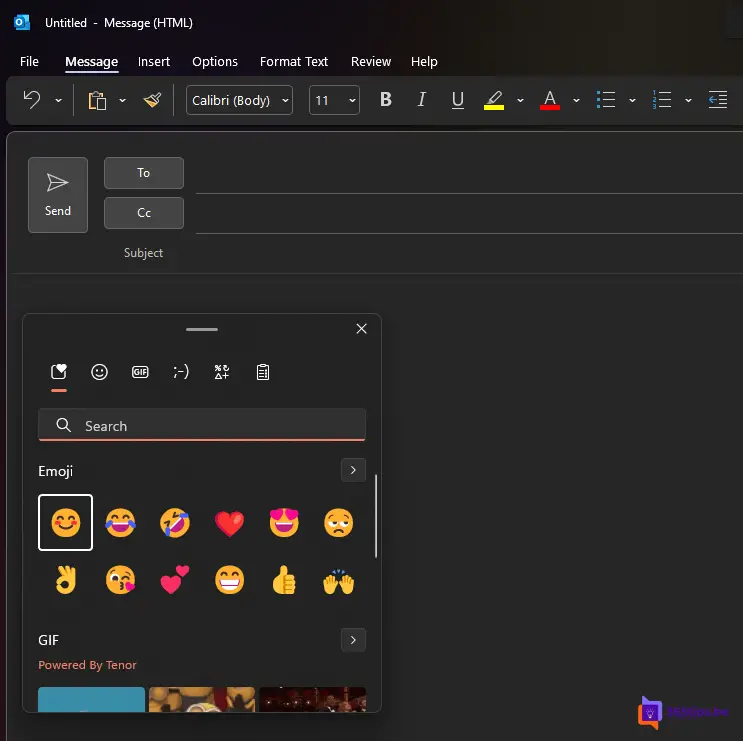 Other fun blogs
Star Wars background Microsoft Teams
10 fun Microsoft Teams backgrounds
Set LEGO Microsoft Teams backgrounds?!
Use Snapchat filters in Microsoft Teams ?
Set Ikea backgrounds in Microsoft Teams
Customize Microsoft Teams background with your own image
15 handy Microsoft Teams tips and tricks!
Microsoft Teams - Raise your hand!
100 Free Windows 10 Backgrounds - Nature, outdoor, sea, beach,.
About the author
Tagged: Manual, Microsoft 365, Microsoft Teams manual, Collaborating with Microsoft Teams