😀 How to use emoji's GIFs or stickers in Microsoft Teams and Outlook?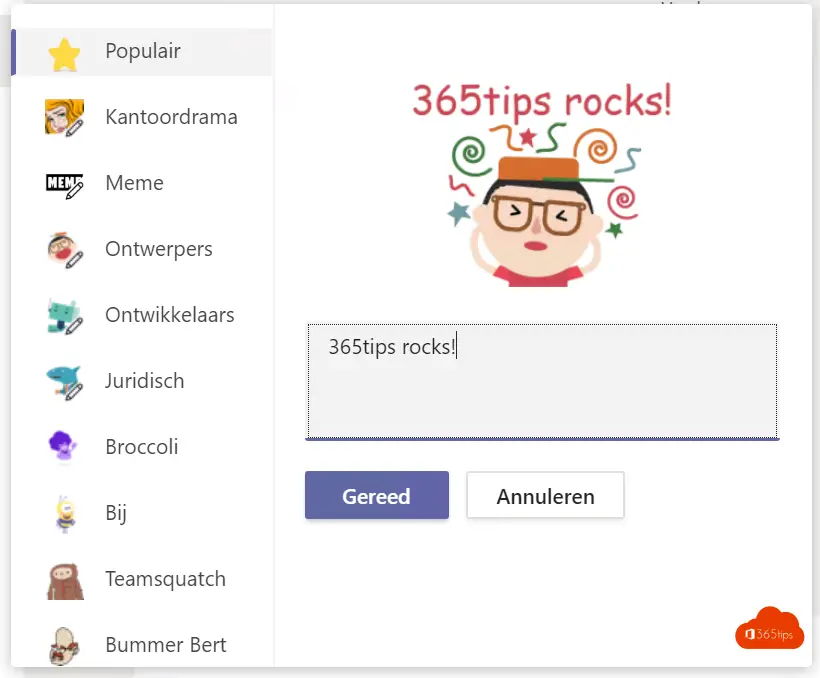 There are several ways to brighten your day with Microsoft Teams. One is by using fun emojis, gifs and stickers. You can add these small images and animations to your messages and chats to spice them up a bit. It's a simple way to bring some color and life to your communications with others. If you want to know how to get started with these built-in features in Microsoft Teams, read on in this post.
Send an emoticon via the Microsoft Teams chat 💬
Open your Teams application or Browse to teams.microsoft.com
Open your Chat window from the left
At the bottom, press the 4th icon, Emoji.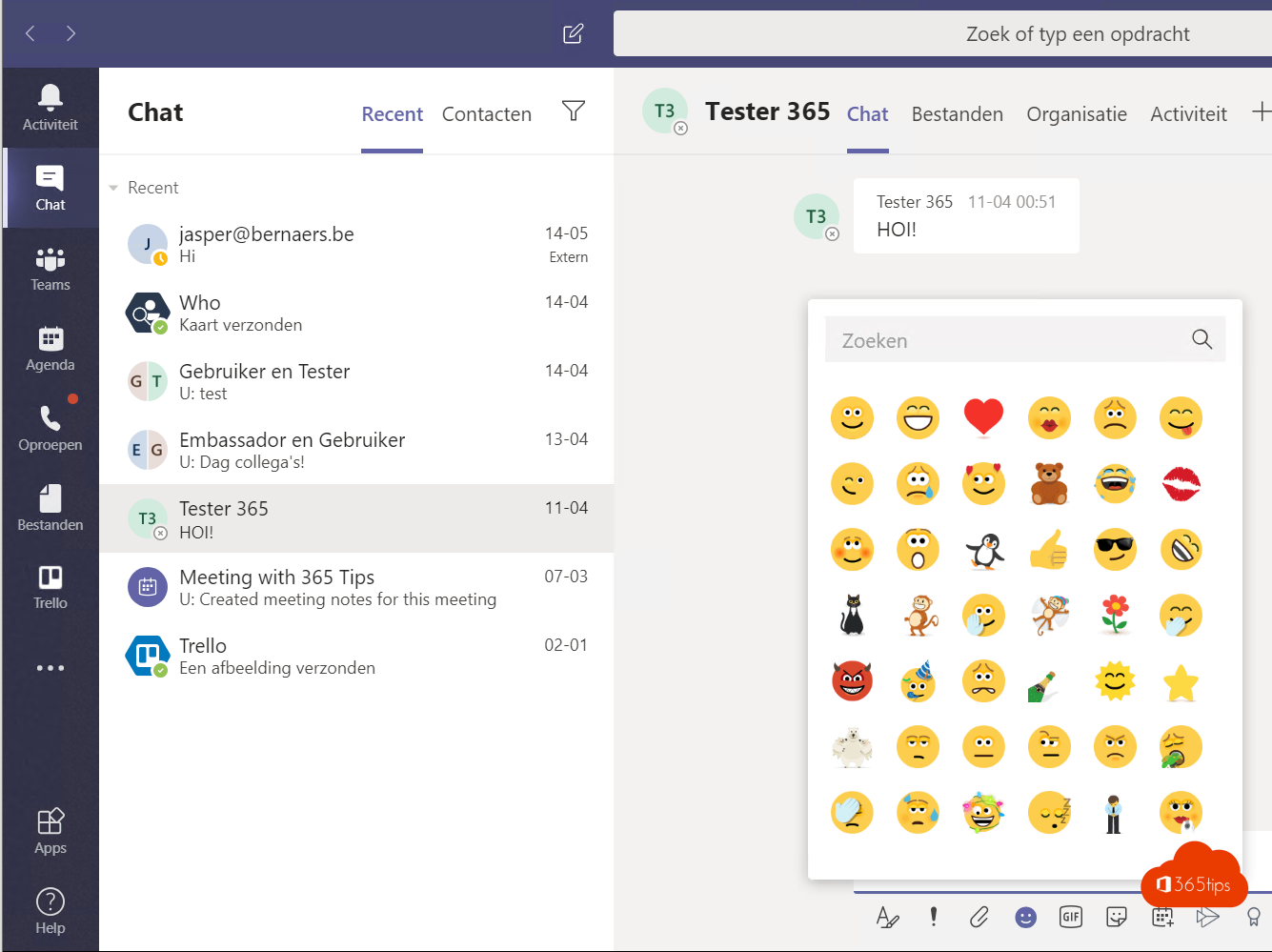 How to send a GIF via Microsoft Teams chat
To send a GIF through the Microsoft Teams chat, follow the steps below:
press GIF at the bottom
Search for a desired GIF
Press send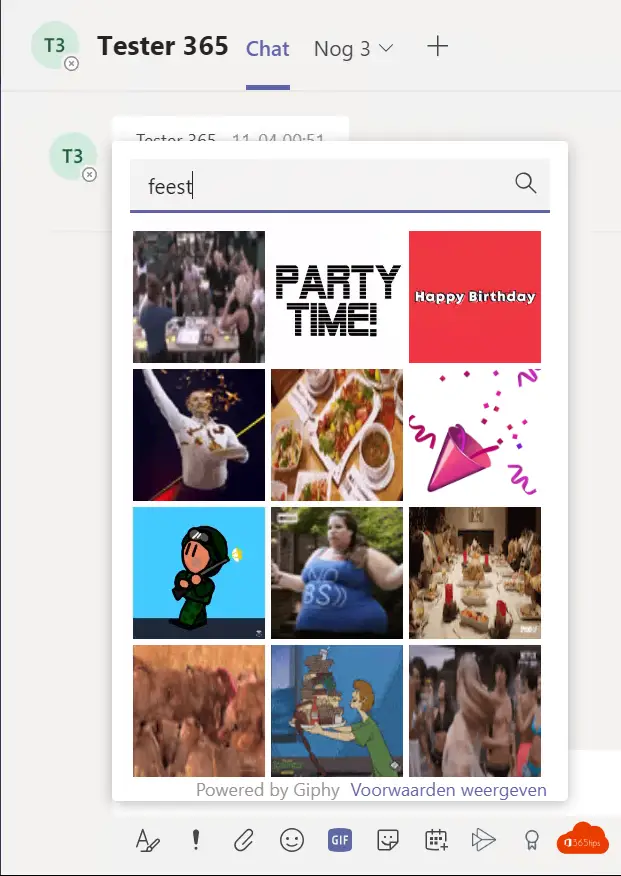 Send a sticker via chat
Click on sticker as in this image
Select a fun sticker
Personalize it with your own text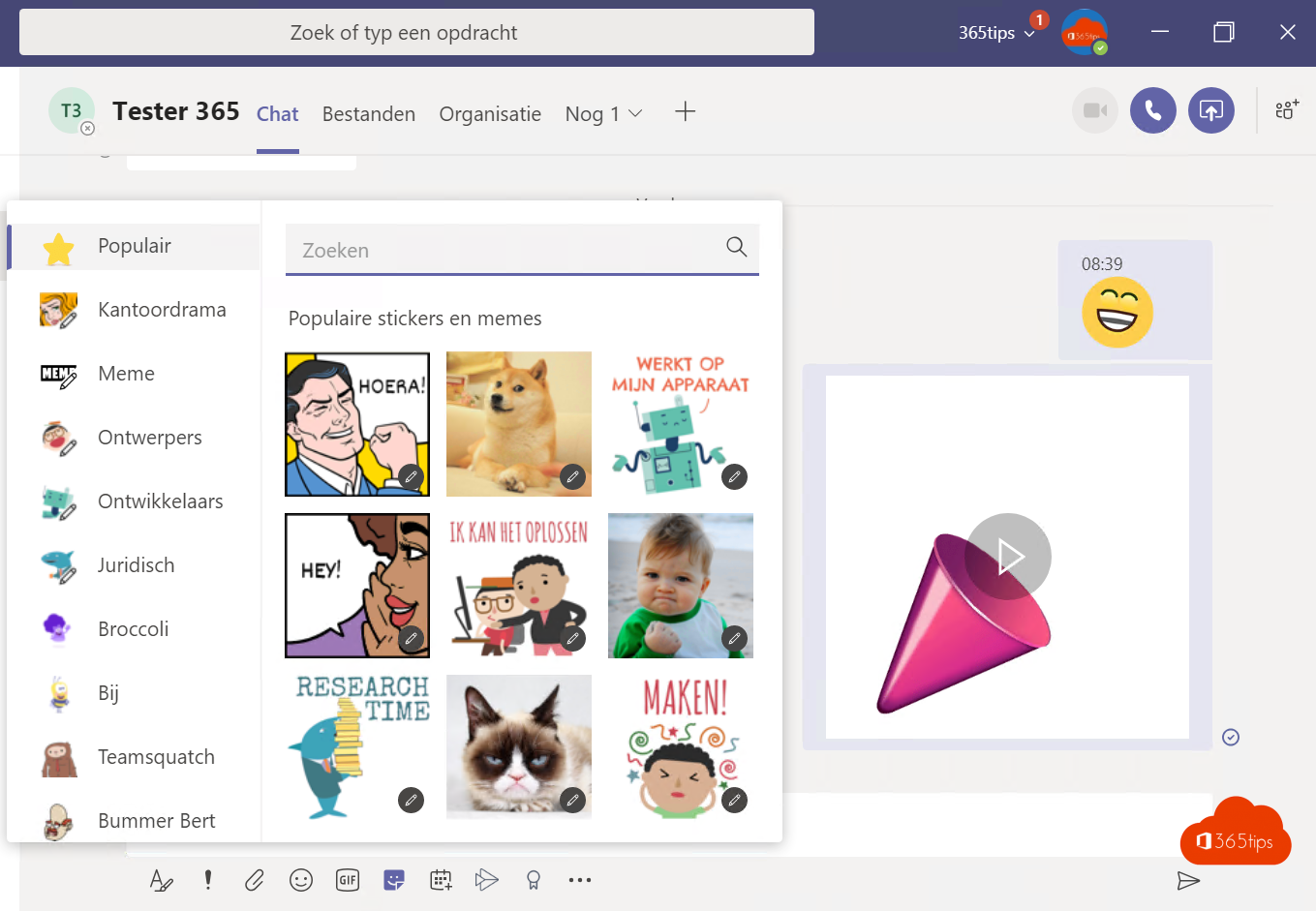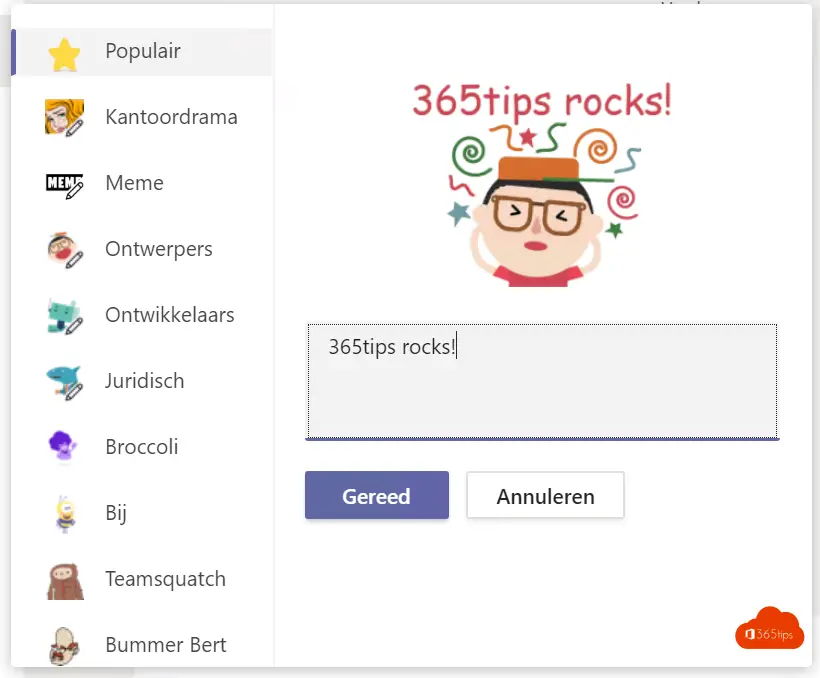 Activate GIF in Microsoft Teams as administrator
Navigate to: https://admin.teams.microsoft.com/policies/messaging
Open the global Policy - Enable Gifs / Giphys in conversation.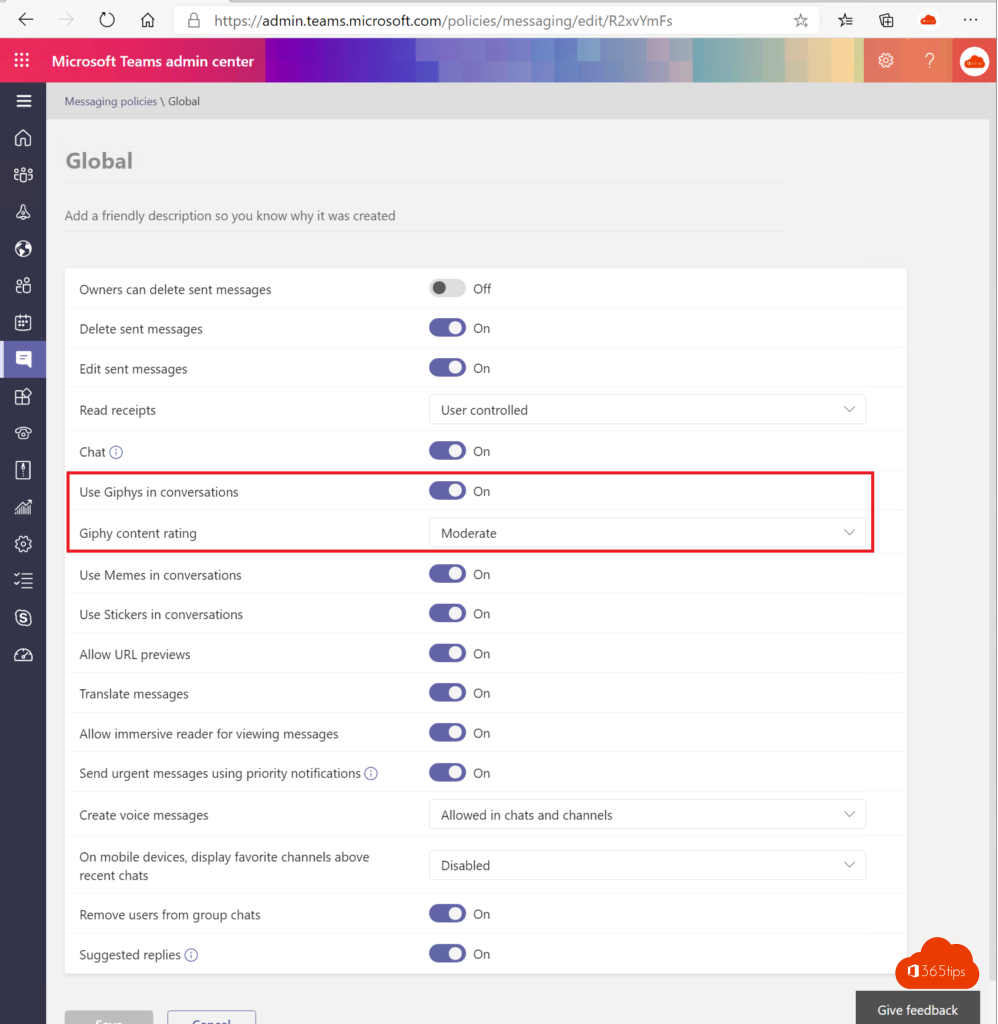 How to send an Outlook Emoji's?
Use the Outlook Emoji shortcut to be able to send Emojis in Outlook.
Windowstoets + . (Item)
This Emoji bar appears automatically.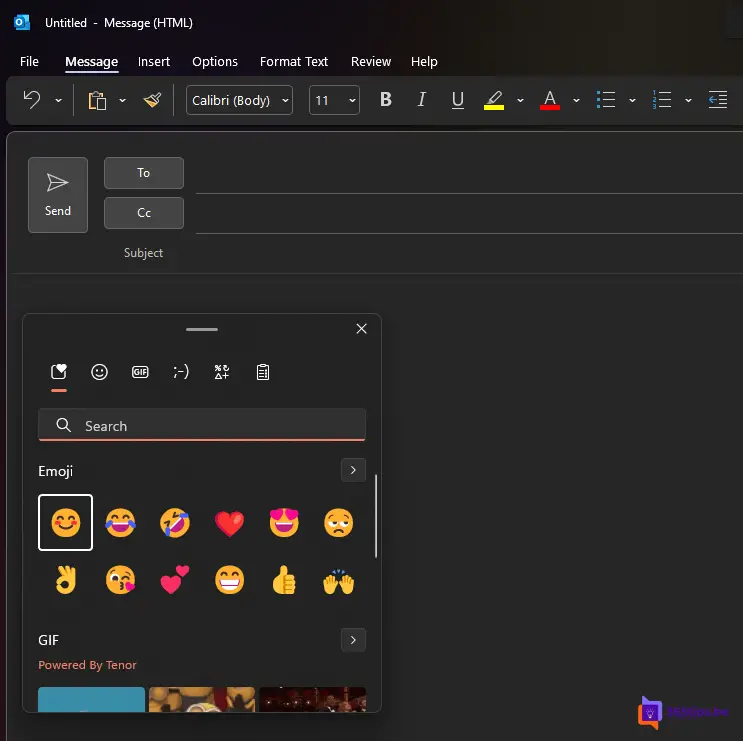 Other fun blogs
Star Wars background Microsoft Teams
10 fun Microsoft Teams backgrounds
Set LEGO Microsoft Teams backgrounds?!
Use Snapchat filters in Microsoft Teams ?
Set Ikea backgrounds in Microsoft Teams
Customize Microsoft Teams background with your own image
15 handy Microsoft Teams tips and tricks!
Microsoft Teams - Raise your hand!
100 Free Windows 10 Backgrounds - Nature, outdoor, sea, beach,.
Tagged: Manual, Microsoft 365, Microsoft Teams manual, Collaborating with Microsoft Teams