So you can create and submit assignments in Microsoft Teams in education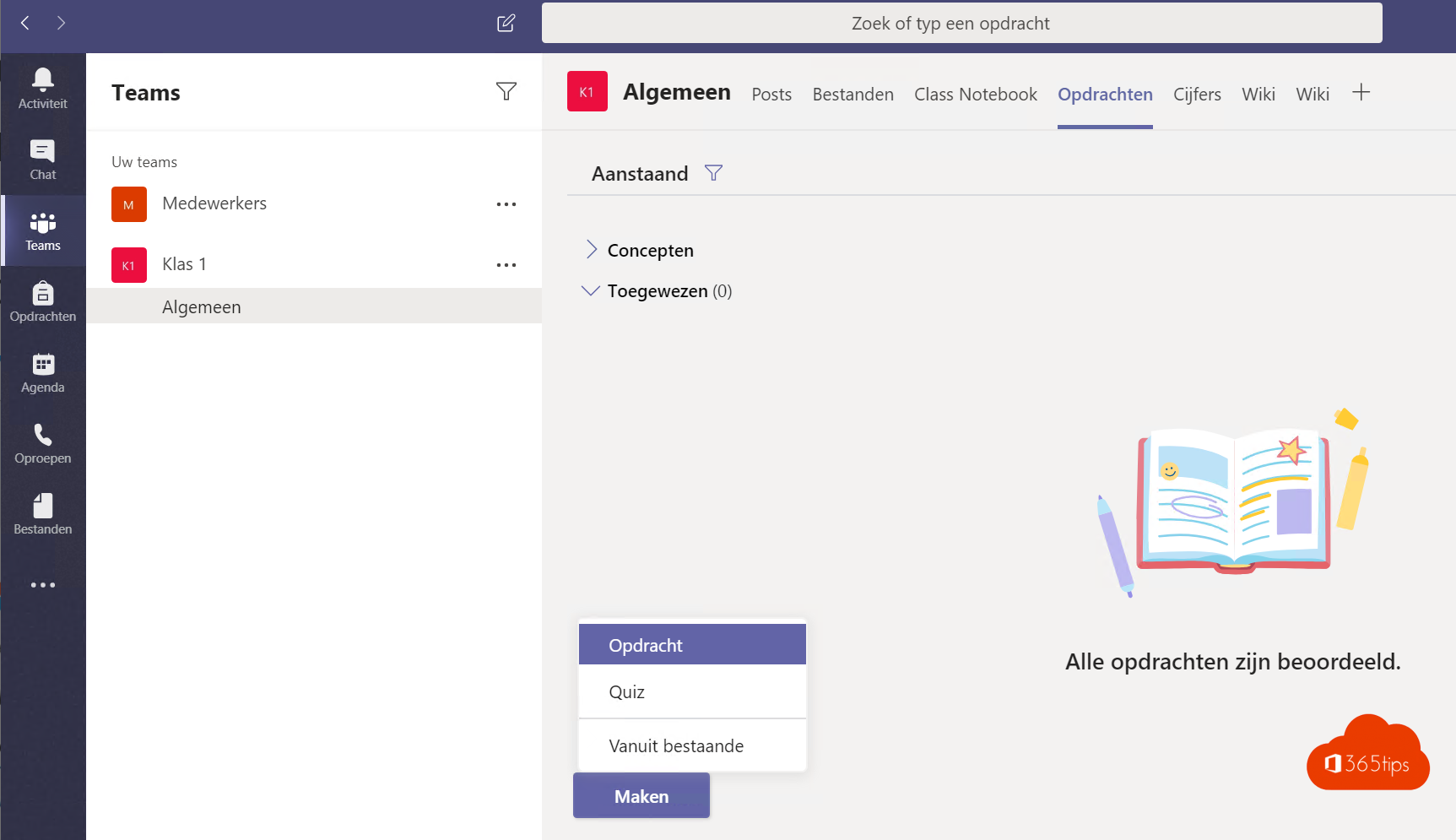 Welcome to our exciting new blog post designed specifically for teachers and education professionals who want to get the most out of Microsoft Teams in education! In this post, we dive deep into the fascinating process of creating and submitting assignments in Teams, and how this platform is changing the education landscape.
With the rapid shift to digital learning and virtual classroom management, Microsoft Teams has become an indispensable tool for teachers and students alike. But what really sets this platform apart is the ability to seamlessly create and submit assignments, making teaching and learning more effective and efficient.
In this blog post, we will guide you step-by-step through creating assignments in Teams, looking at the different features and possibilities. Whether you are a teacher looking for innovative ways to engage students or an education professional wanting to learn more about the potential of Teams, this blog post is for you!
Learn how to customize assignments to meet your students' needs, how to create effective rubrics for better grading, and how to easily submit and manage assignments within Teams. We also share helpful tips and tricks to streamline your workflow and enhance your learning experience.
Are you ready to take your teaching to the next level with the power of Teams? Stay with us and discover how you can harness the full potential of this platform to create and submit engaging, interactive and educational assignments in a digital learning environment.
Let's begin the journey together to make the most of Teams and transform the educational landscape with engaging and stimulating assignments!
Also read the quickstart to get started with this as a new educational institution, here.
1. Login to your teams application.
In this case, the teacher logs in to add a task later.
2. Create a new task in Teams
At your previously created class via this blog post, click on Assignment.
Create an assignment in as in following screen.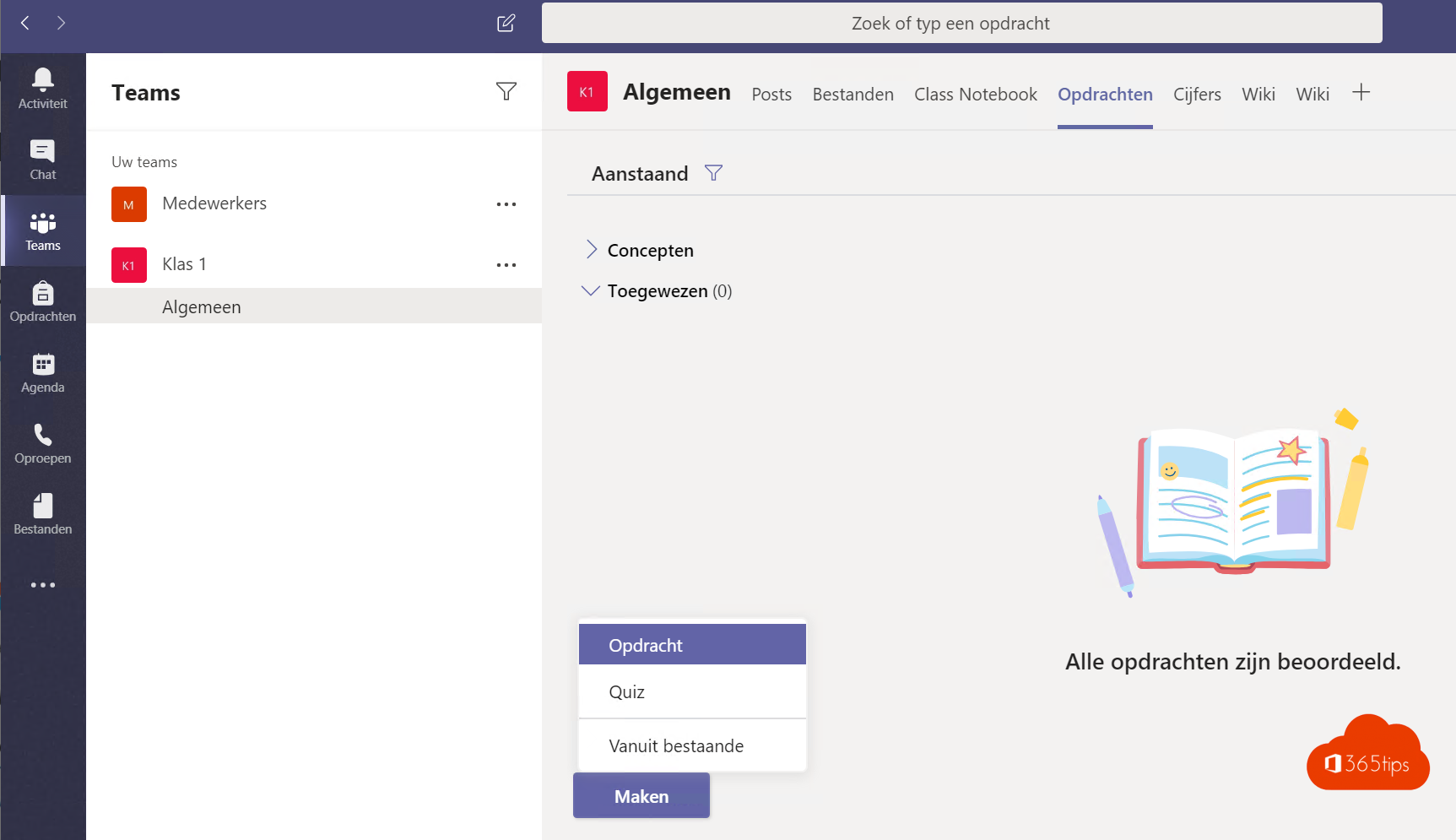 After saving this blog post, you will get automatic updates in Teams.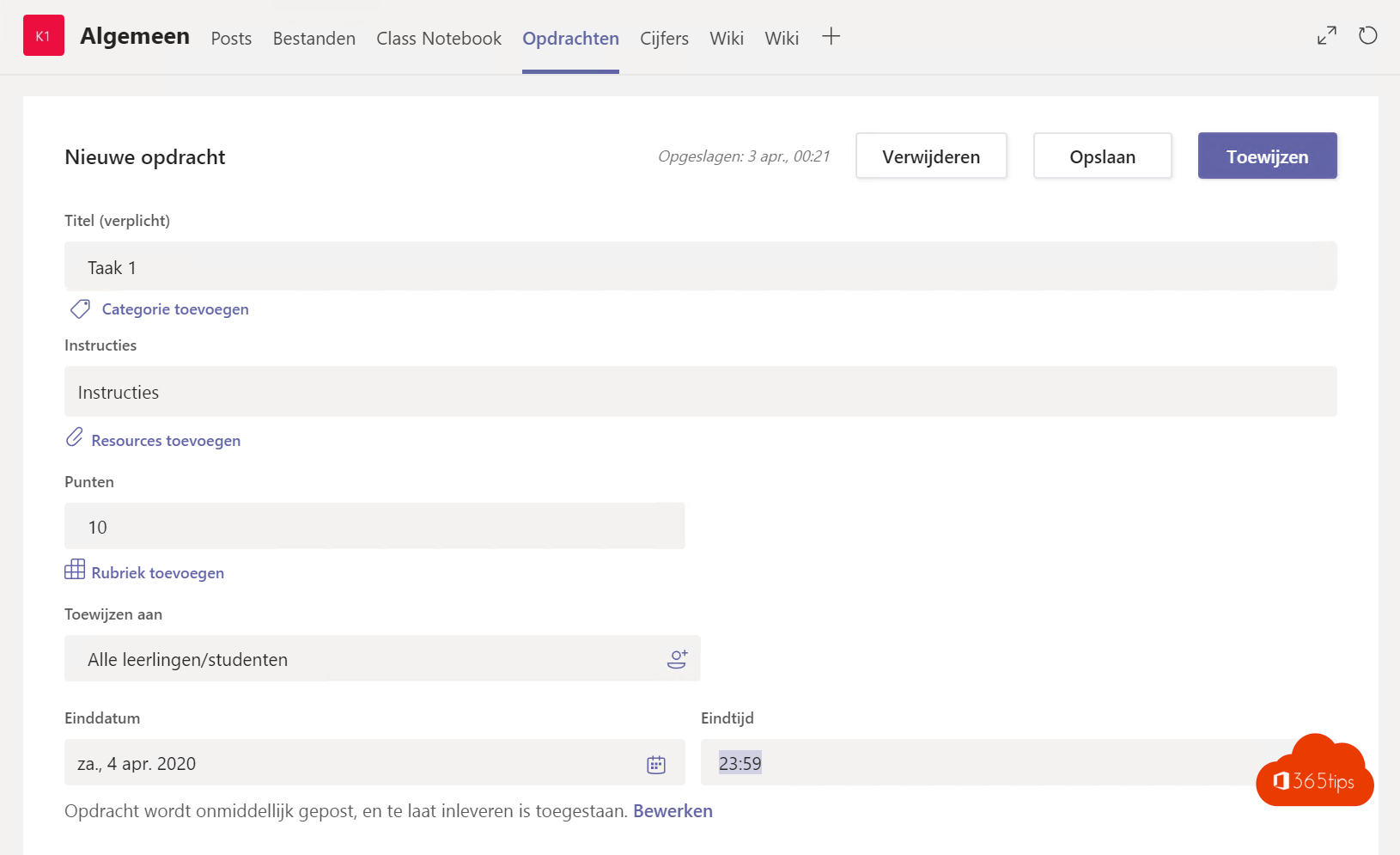 3. Review your assignments
You will see your assignments in your chat and in Microsoft Teams.
An automatic update looks like this.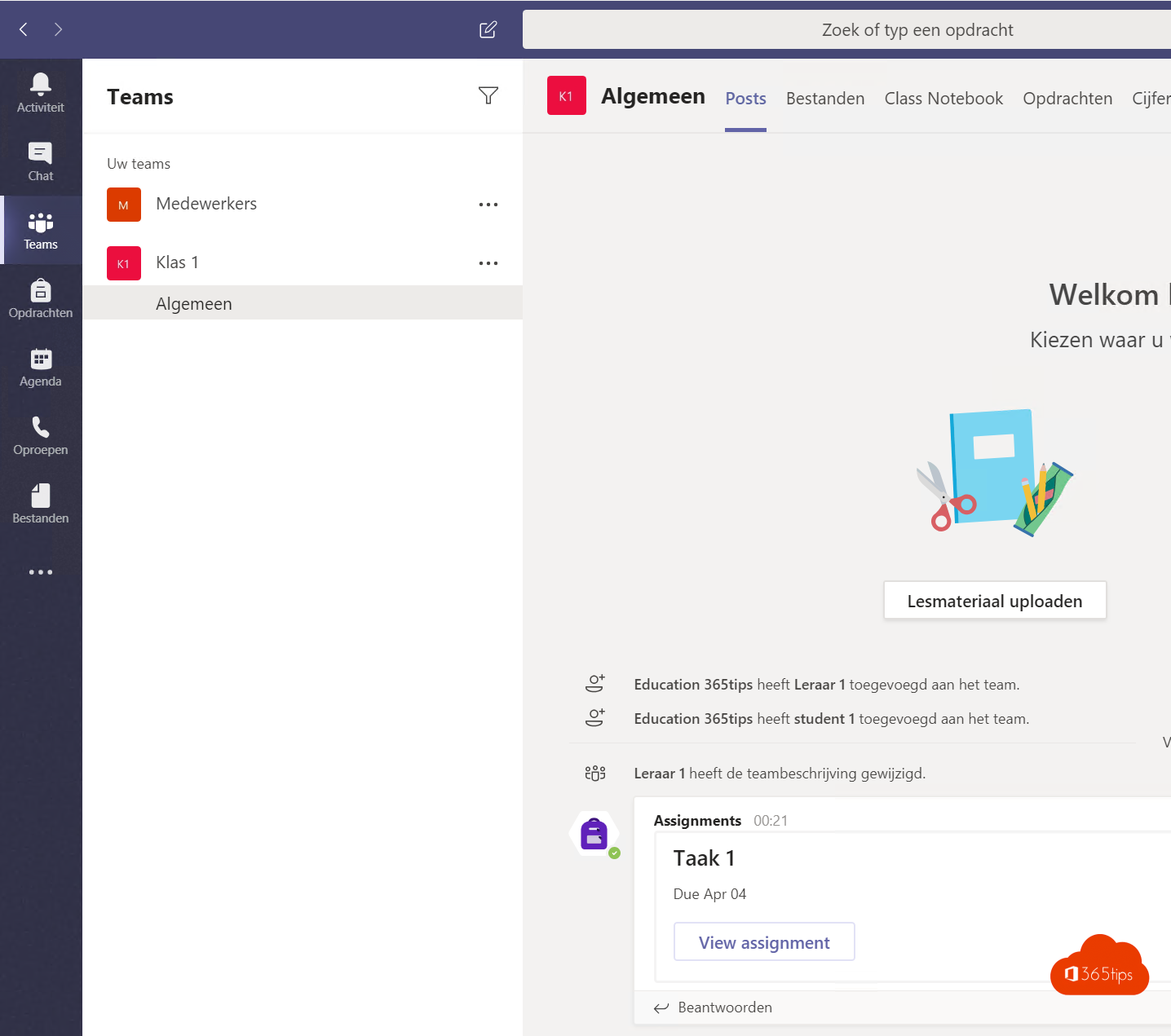 4. Assessing for the teacher/teacher
Based on your student's feedback or input, you can give points.
If you click on "student's work" you can see what he/she has uploaded.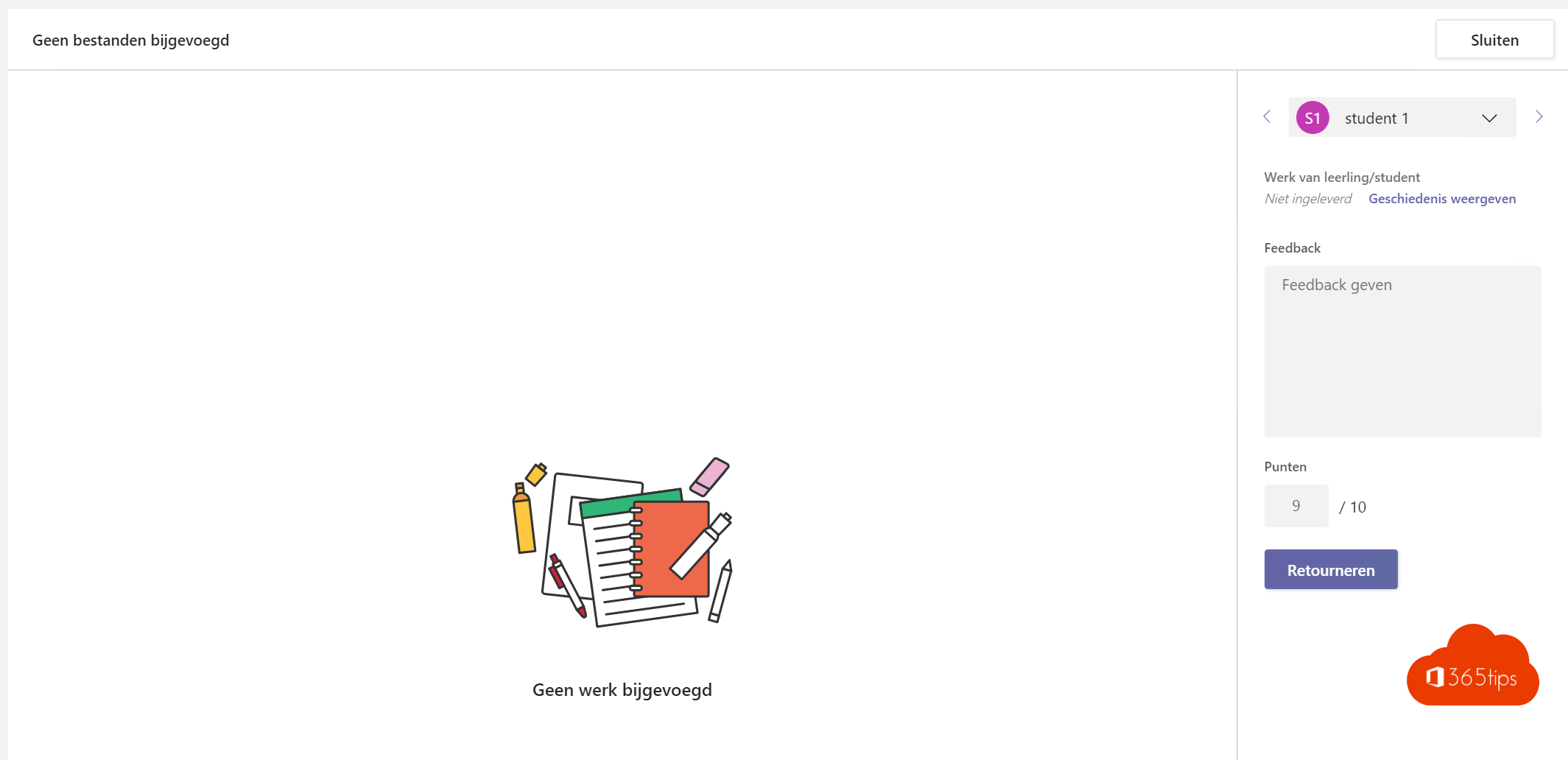 In one global view, you can "track" all students.
You can see all the points you gave.
Review any tasks yet to be reviewed.
Export an overview to Excel.
4. Closing an assignment
Closing assignments in Microsoft Teams is best done by setting an end date in the assignment. Assignments are automatically closed when the date has passed.
Unfortunately, files can still be modified after the assignment is submitted. A tip here is to make rules with students that the date should not be changed again. Version history can also help. Or submit a PDF in an alternative way.
Download all the assignments?
Downloading all assignments is not possible by default. You could check where the commands are saved and then use OneDrive to sync the folders with your explorer.
Result
The above steps represent a simplified representation to assess students in an easy way.
Of course, sometimes customization is needed to improve this process. This can happen all the time thanks to the PowerPlatform.
Basic processing and digital collaboration on 30 minutes of setup time, check Teams!
In video assignment making explained
Was this blog helpful to you? Then hit share at the top and share this blog or comment below! Read all Microsoft Teams blogs!
Tagged: Application, Excel, Manual, Microsoft, Microsoft Excel, Microsoft Teams manual, Office 365 Login, Education, Screen Sharing, Tenant