🔐 How to set Full Access, send-on-behalf or Send-As in Exchange Online ?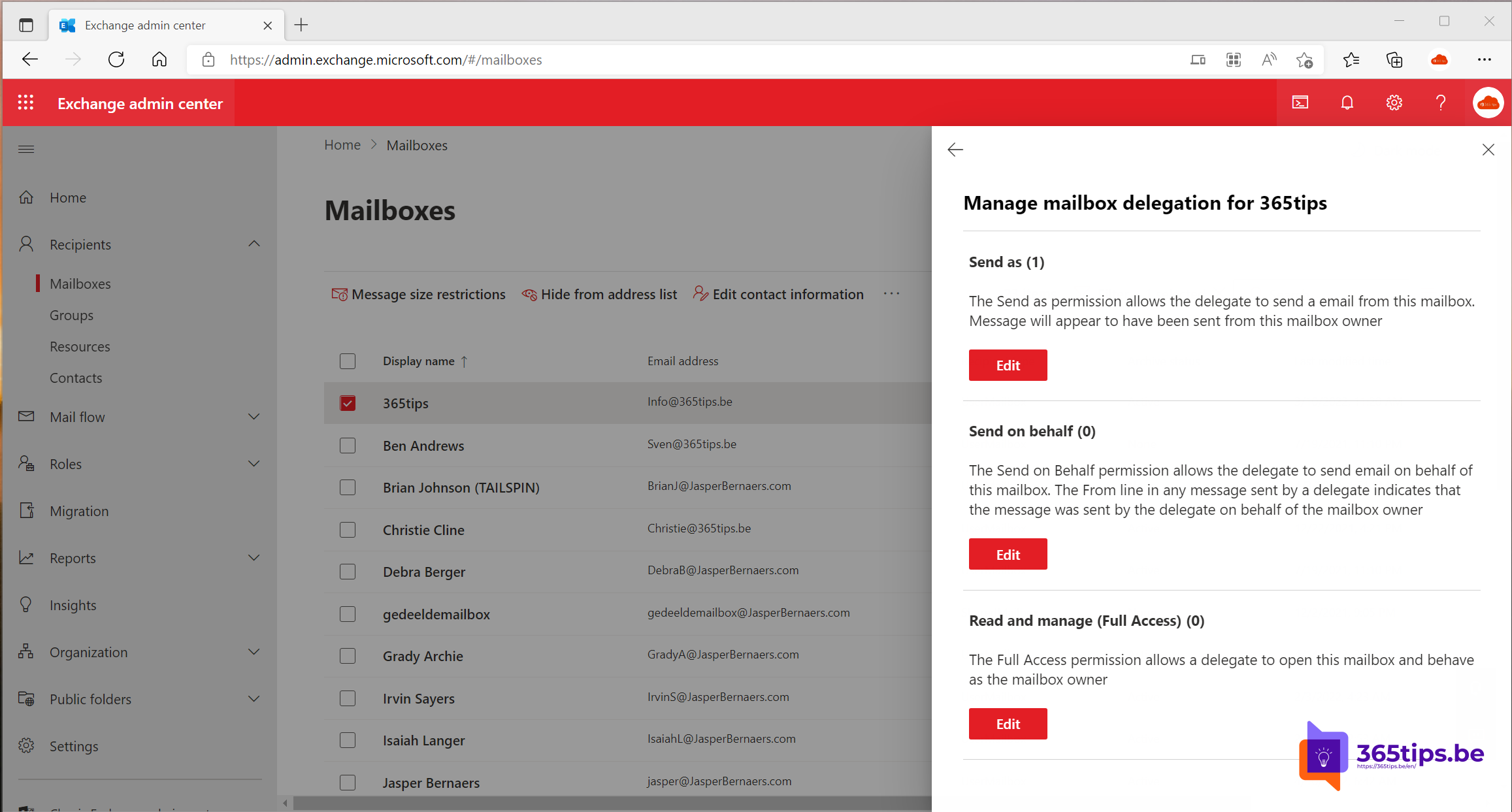 In Exchange Online management console you can assign permissions to a mailbox or group so that other users can access this mailbox. There are 3 options you can activate which are detailed below:
(Full Access) allow access on shared and personal mailboxes for a user or group.
Send on Behalf give rights to another use in place of. (These permissions are only for another user)
Send-As allows users to send emails through another mailbox. (Shared or personal mailbox)
How do you log into the Exchange Online portal?
There are 2 portals for managing Exchange Online :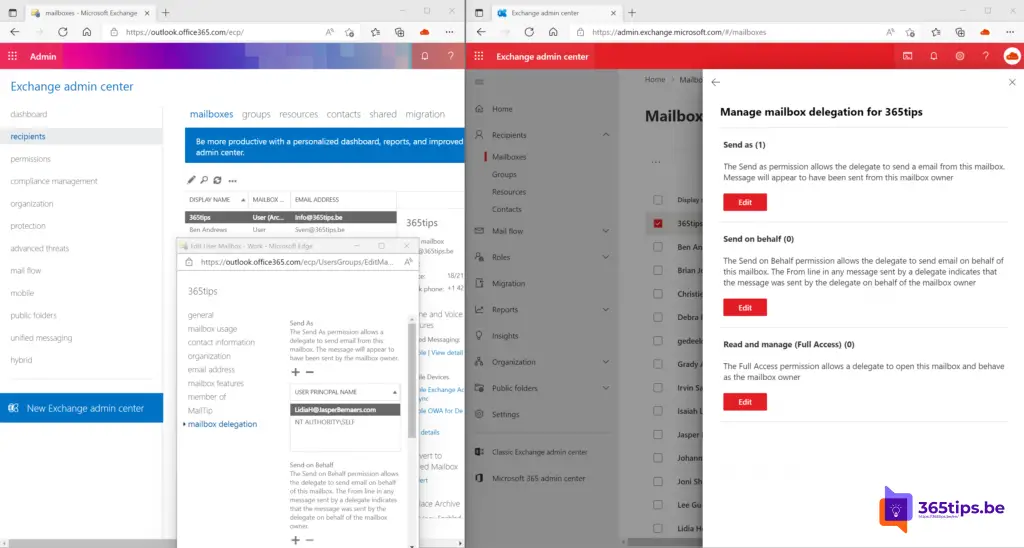 Set up full access to a Exchange Mailbox through the Exchange Control Panel
Browse to: https://outlook.office.com/ECP, find the mailbox and press change at the top.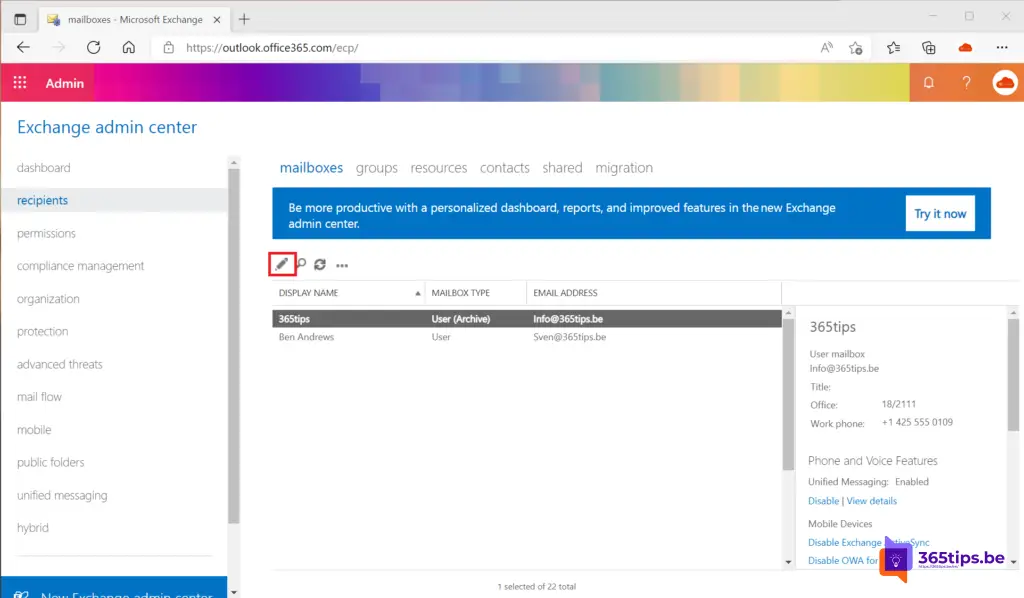 At Mailbox delegation press + and add a desired user, then press Save.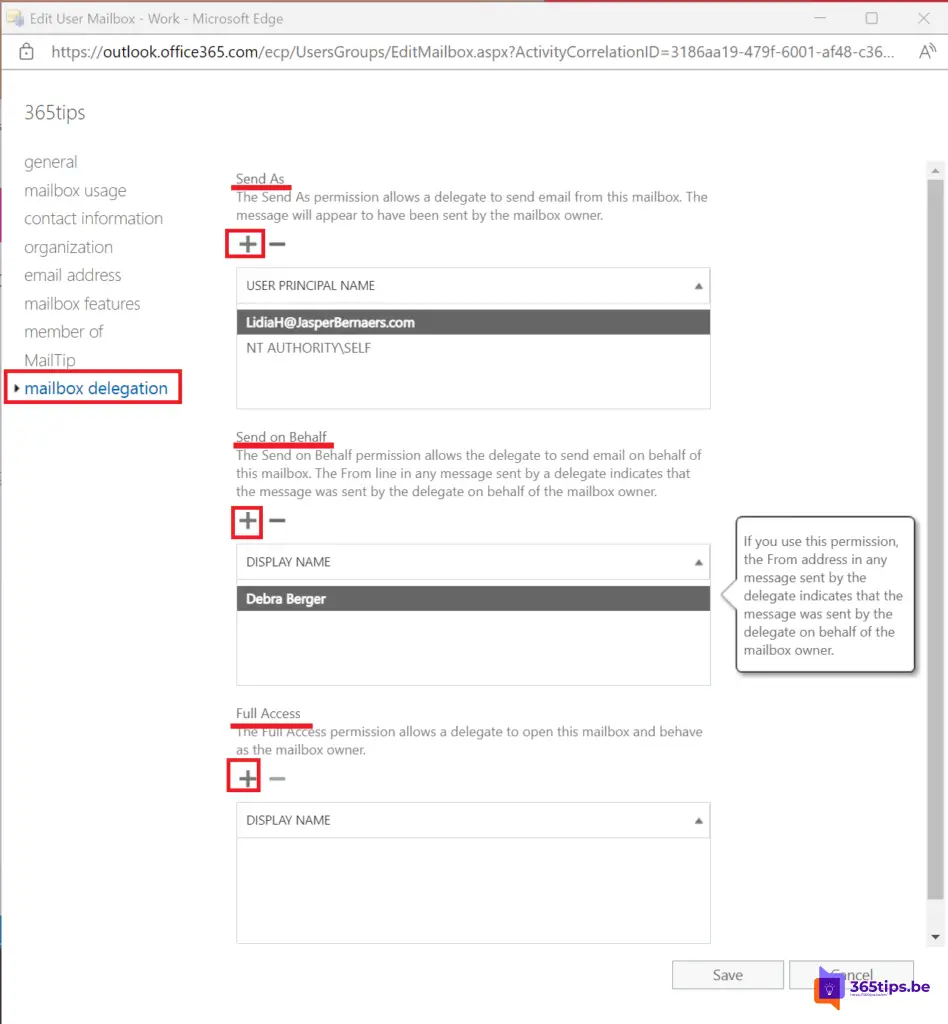 Send on behalf of Send-as permissions via the revamped Exchange Panel
Browse to: https://admin.exchange.microsoft.com/#/mailboxes to get directly to the mailboxes page.
Select the desired mailbox, and press Mailbox delegation at the top.

On the right side, choose which permissions you wish to activate.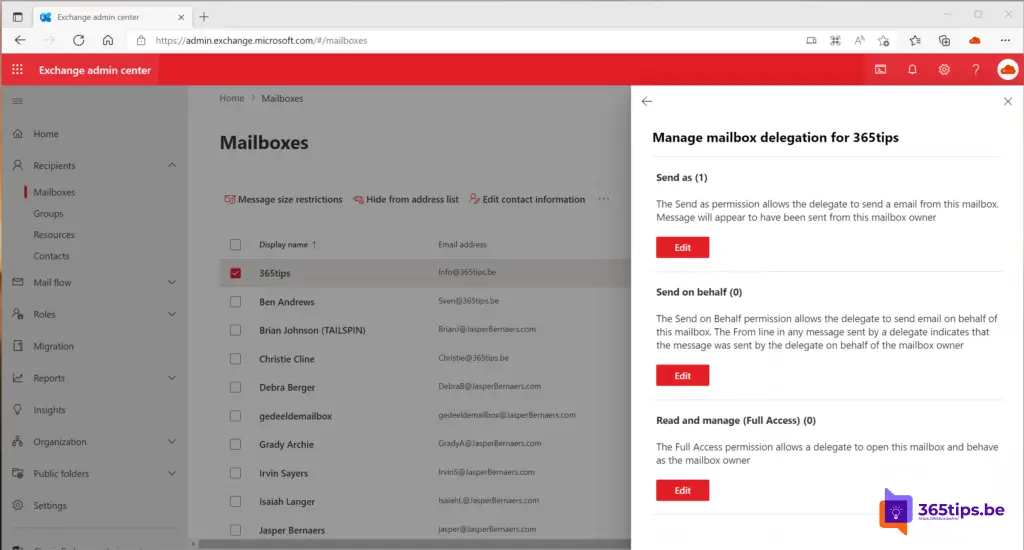 Also read
How to restore Exchange emails in the revamped online portal?
Sending an email using an alias in Exchange Online - Microsoft Outlook
How to restore a Exchange mailbox to another mailbox during deletion
How to block ActiveSync for Office 365 users in Exchange Online
How to set an Out-Of-Office or status message in Microsoft Teams?