🤙 Here's everything you need to know about Calling with Microsoft Teams 📱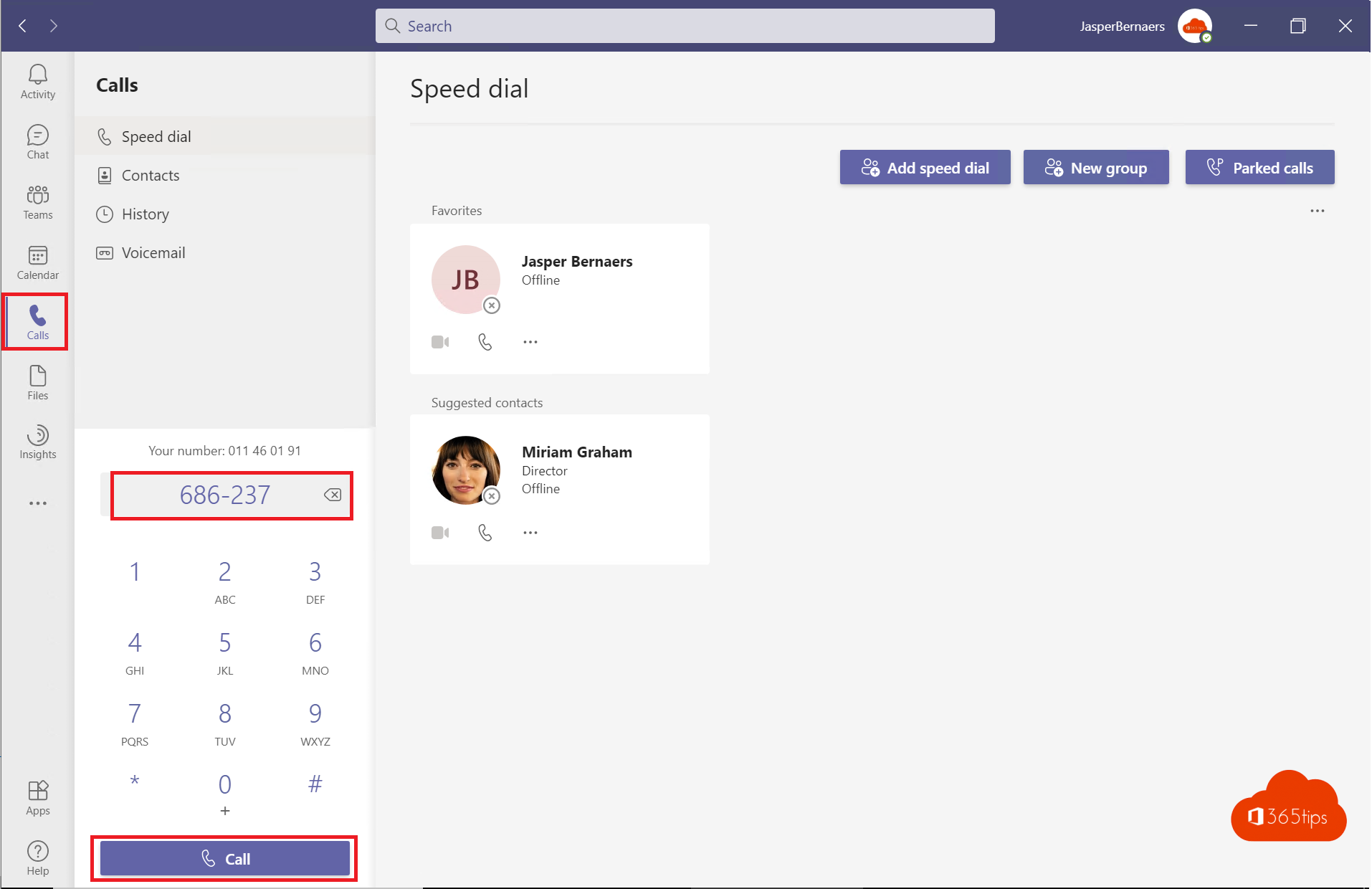 Microsoft Teams has taken off in a big way since the rising popularity of telecommuting. But what exactly is Microsoft Teams telephony? What are the additional features? In this blog, I give some examples of how you can practically get started with Microsoft calling.
Advantages of Teams telephony
It's convenient to record your phone in Microsoft Teams! You are often behind the screen and it is more practical to record through your headset than with your cell phone or landline.
It is easy to invite additional people into the call, just by pressing the arrows and adding them. You can use your own landline number.
There is no difference between internal or external calls/contacts.
You no longer need your own telephone system.
Your status is visible to your colleagues.
You can record conversations.
You can transfer to other people or departments.
How to call with Microsoft Teams?
Open Microsoft Teams -> press Calls on the left side -> enter your contact's number.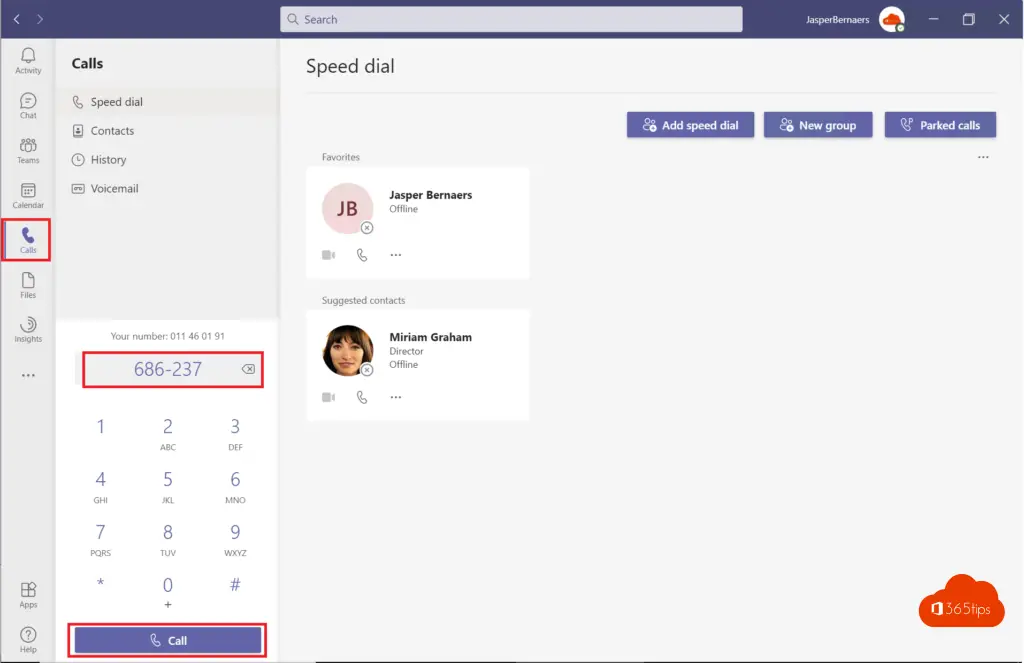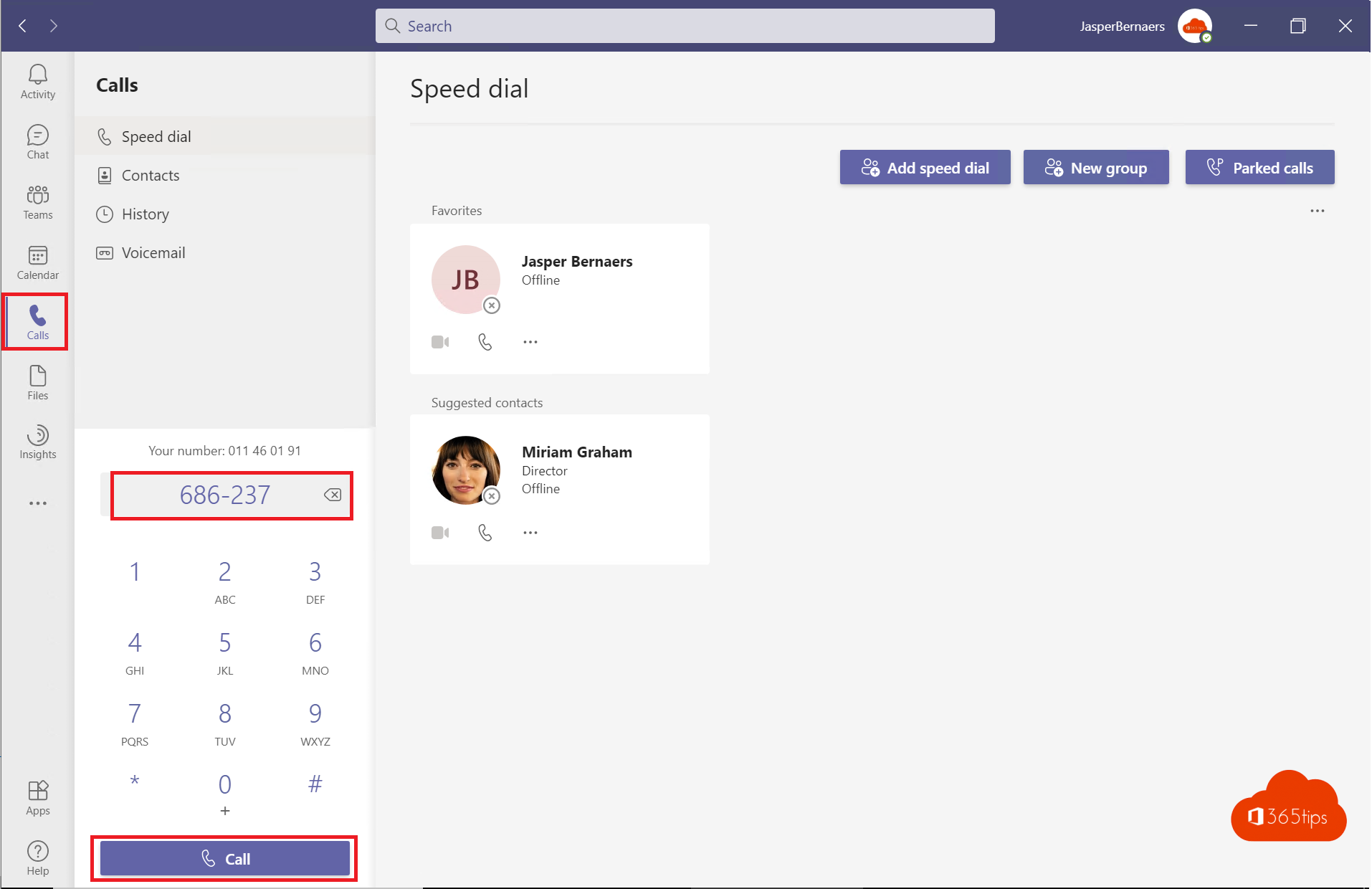 Send a (video) meeting request through Microsoft Teams
Scheduling a regular Microsoft Teams meeting can also be done without a Microsoft Teams calling configuration and license. Through this blog I will explain how to set up a meeting with any version of Microsoft Teams. Scheduling a meeting is best done with these instructions.
These steps can be done even without a Microsoft Teams calling plan.
Calling someone extra on a landline during a meeting
During the meeting, press participants and add a landline or mobile number. You can add people on any phone line. Landline or mobile.
How to transfer a call in Microsoft Teams
To transfer a call in Microsoft Teams: Select the 3 dots at the top -> Then click transfer.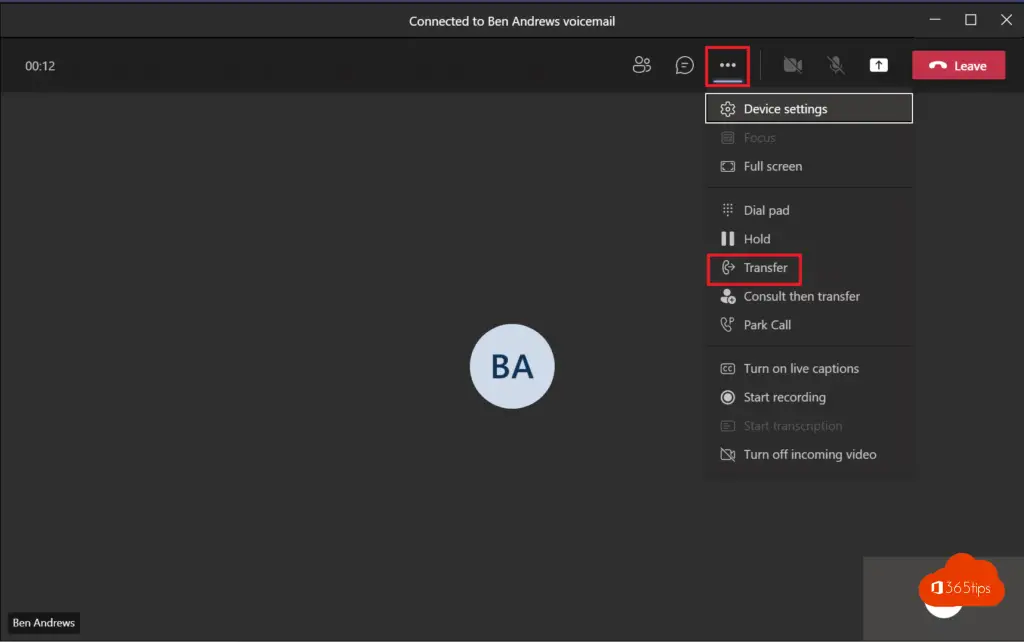 Forward all calls in Microsoft Teams
If you wish to forward all calls in Microsoft Teams. Select in Microsoft Teams -> Settings.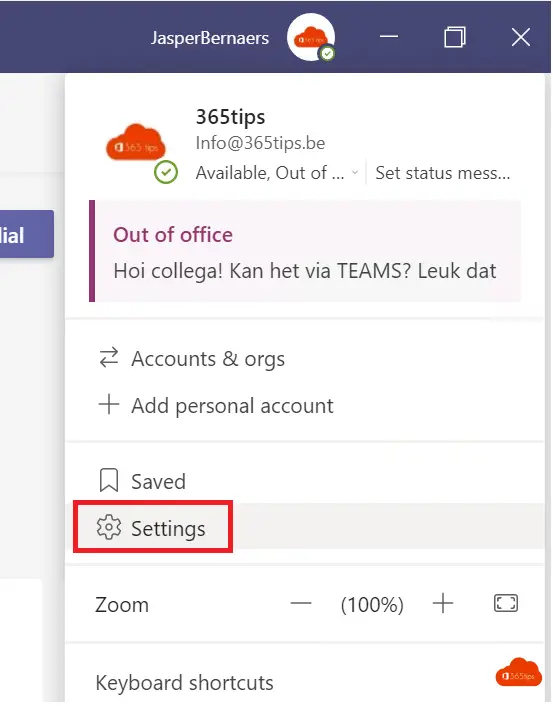 In settings press calls - Calls -> Answer lines -> Press forward -> Select a number to which you want to route.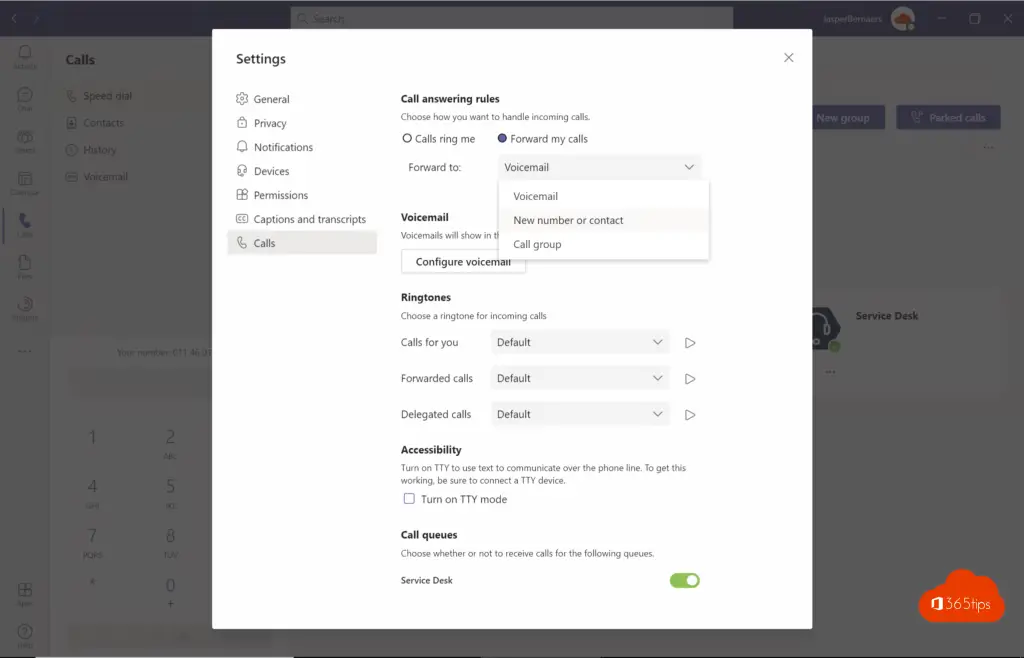 Automatically export who was present in the Teams meeting
After each meeting, you have the ability to see who attended your meeting via this automatic export.
Automatically you get the attendance report in the chat of the meeting.
Manually you can download the participants list during or after the meeting. A detailed instruction can be found here.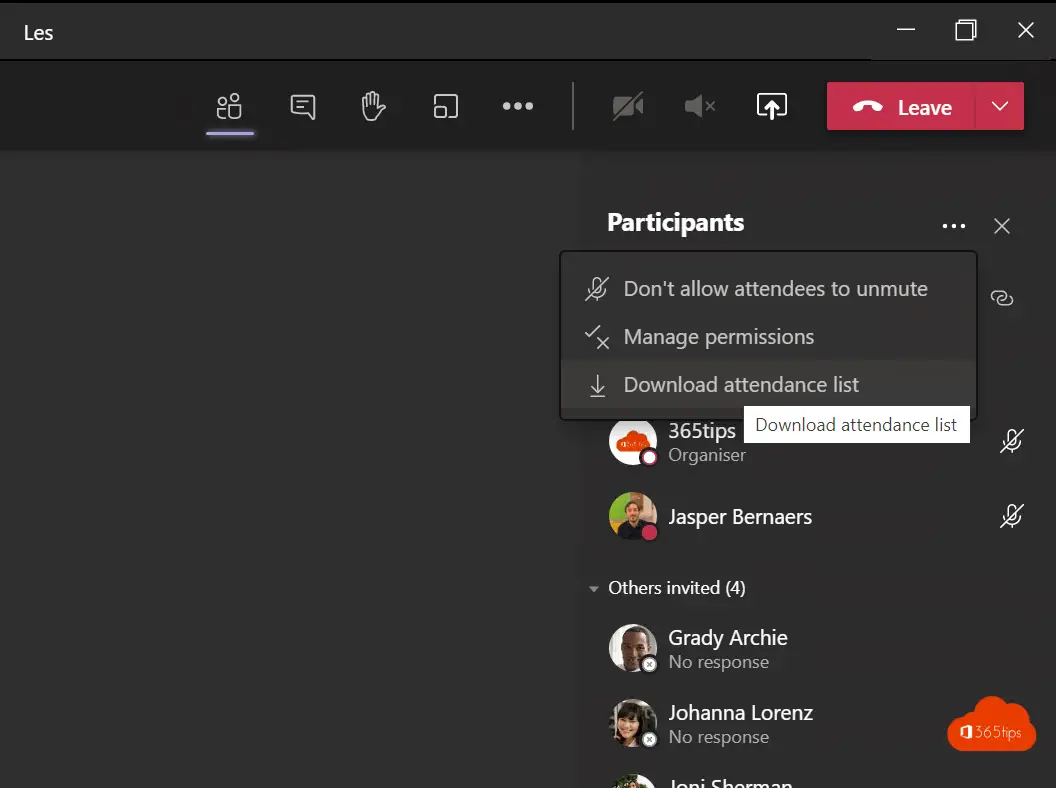 Listening to your meeting again afterwards
You can replay all meetings in Microsoft Teams . For this you can press start recording. Instructions here. Recordings can be kept on OneDrive up to 1000GB per user.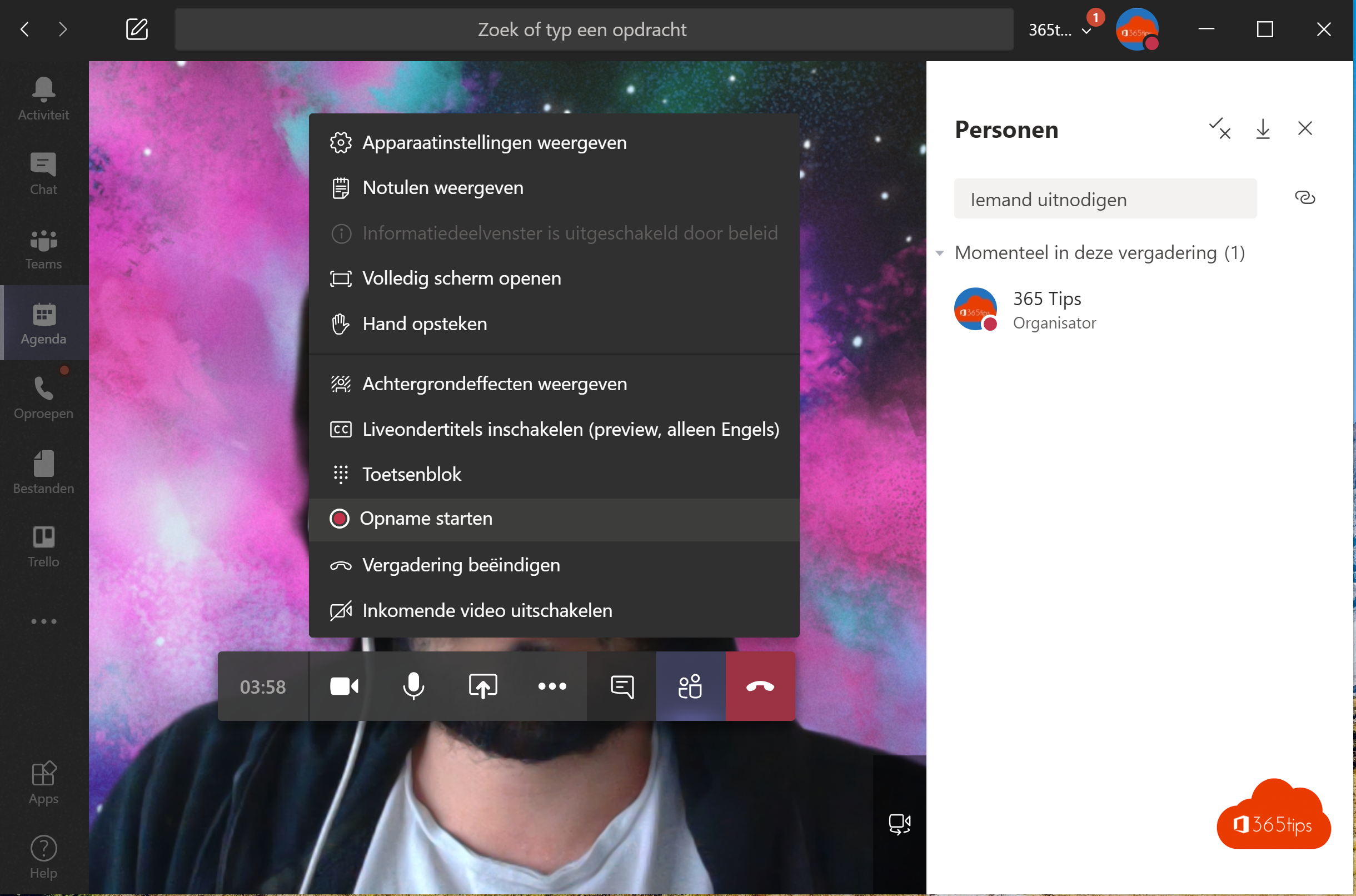 In addition, you can re-listen to all recordings via OneDrive. Microsoft Teams place the recording with video footage on OneDrive after stopping the meeting. Instructions here. Then you can post the recording on Stream, if desired.
Adding speed dial in Microsoft Teams
Press add speed dial -> Then press the number you wish to add.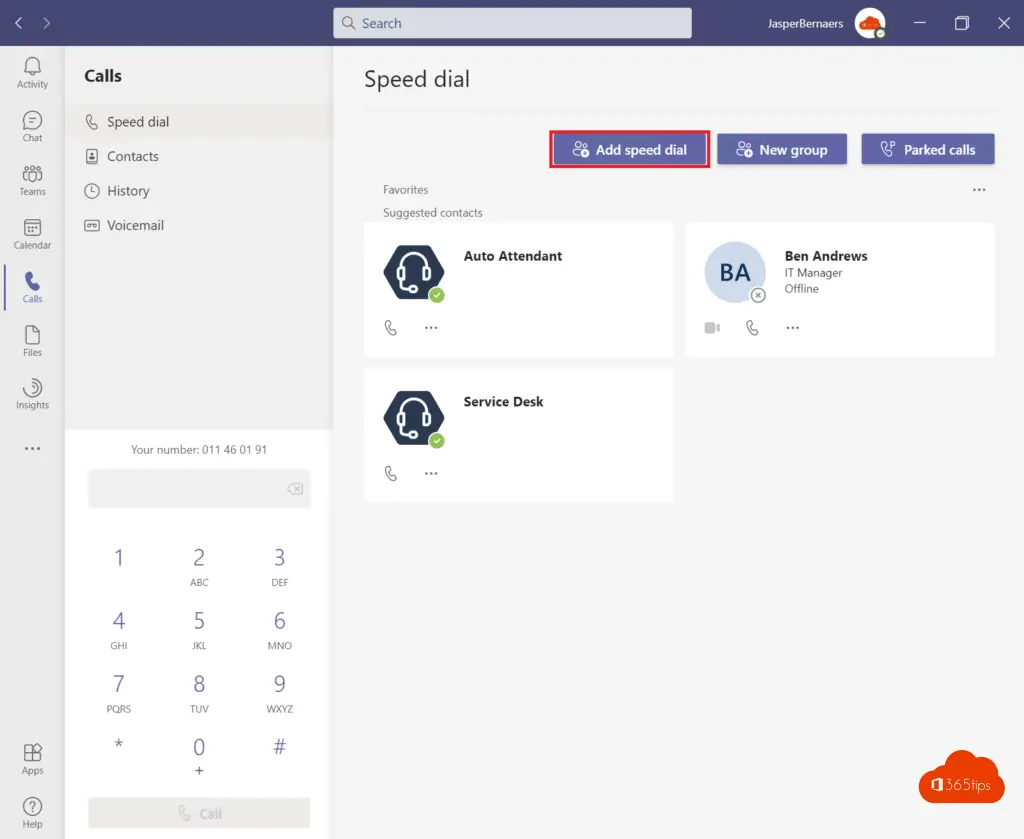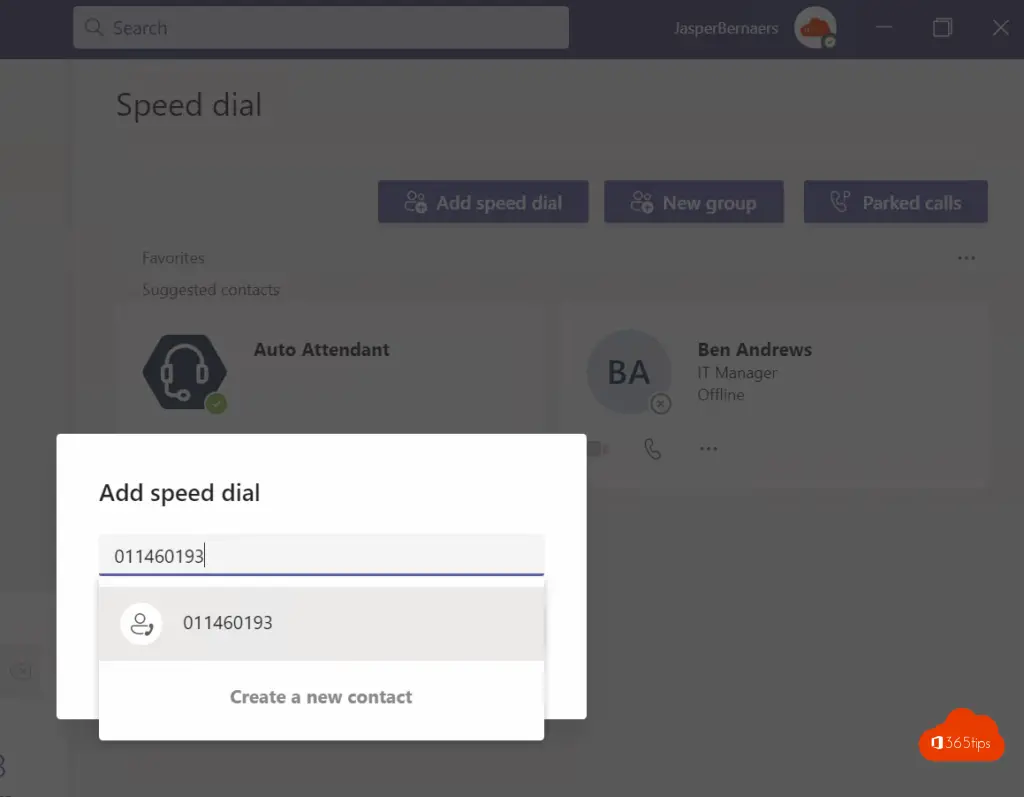 Enter the details of your contact person.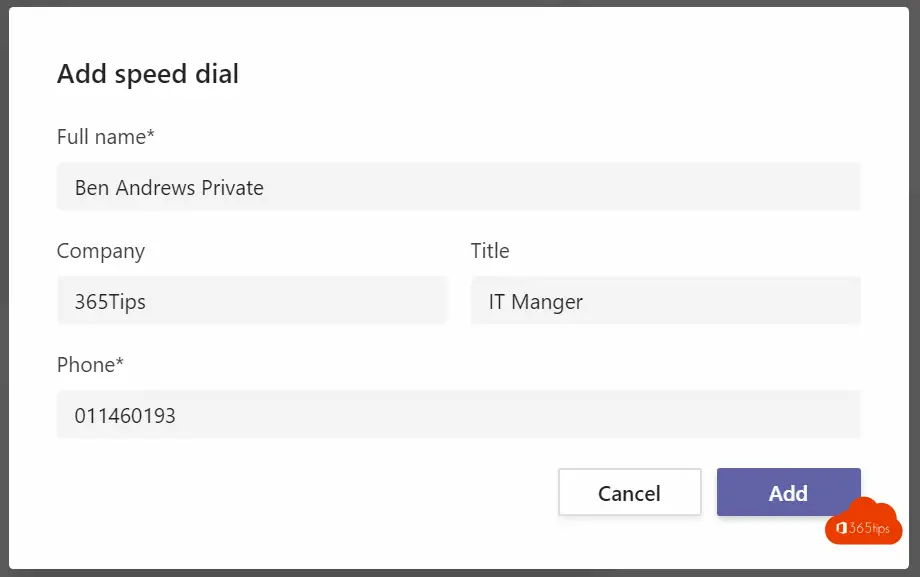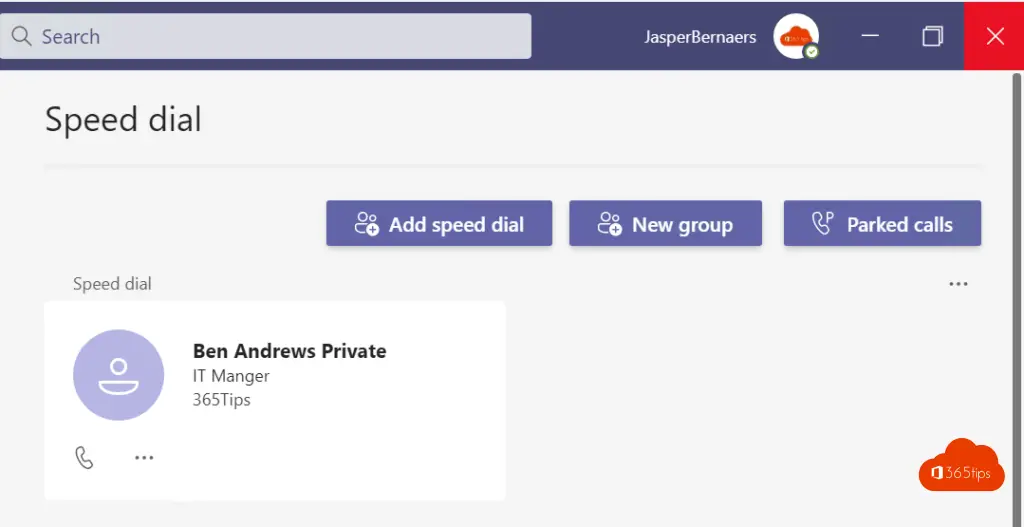 What if call fails in Microsoft Teams
call fails in Microsoft Teams: Check if your computer has internet by surfing to a website. Try to send a chat message in Microsoft Teams. If there is still Internet, but no chat or video messages can be sent, you should deactivate and restart the Microsoft Teams application.
Microsoft Teams Camera not working: How to turn participants' camera on or off during or before a team meeting?
What license do you need for "Microsoft Teams Calling"
I am already using a demo version of Microsoft 365 E5. This includes the "Microsoft 365 Phone System" license.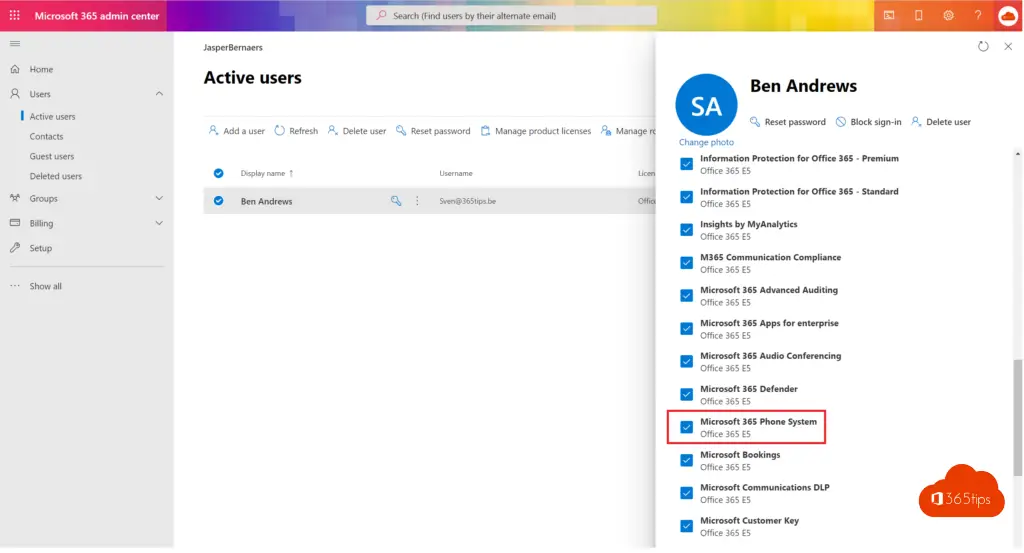 Configure routing directly in the teams admin center
Navigate to: https://admin.teams.microsoft.com/
Open Voice -> Direct Routing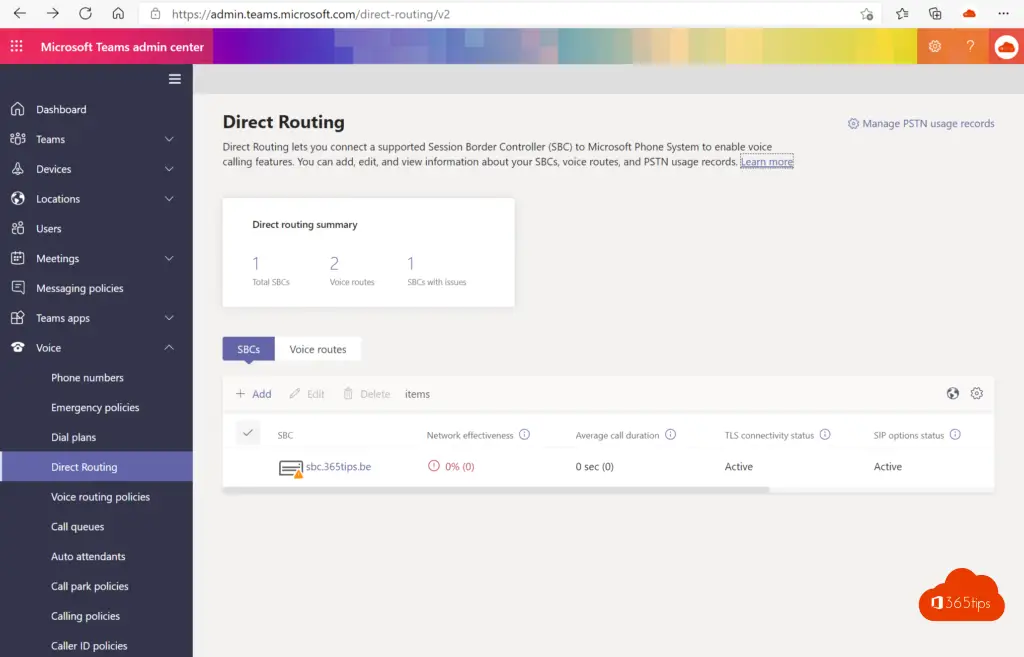 Make the DNS changes from sbc.365tips.be to the one specified by your provider or to the location of your Sessino Border Controller (SBC).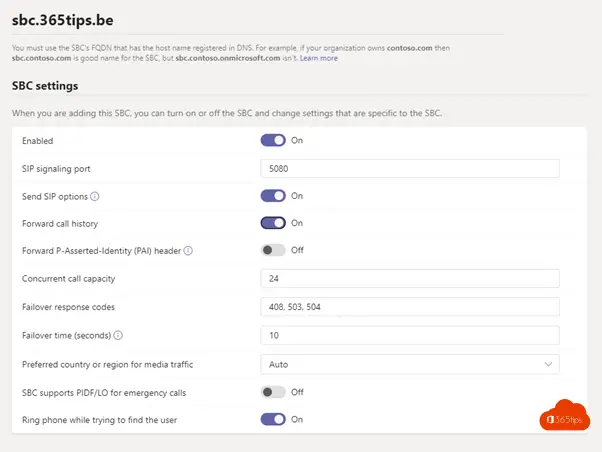 Configuring DNS settings for the Session Border Controller (SBC).
An SBC may be offered by a third party.
On the SBC, create the TLS context:

Create the CSR on the SBC.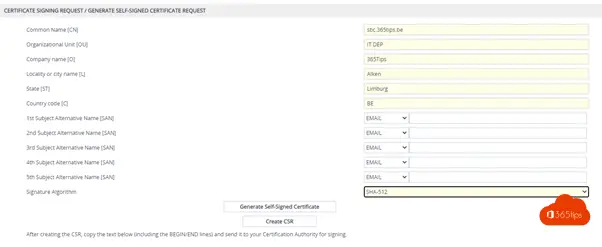 Add the certificate on the SBC and apply further settings on the SBC
But the necessary voice routes to.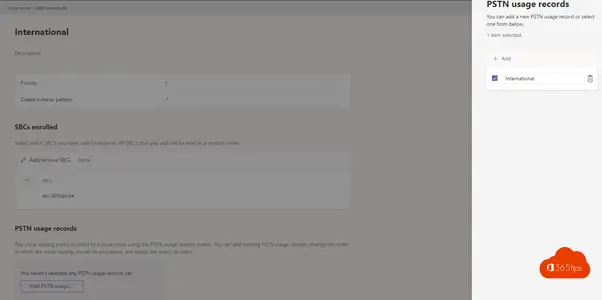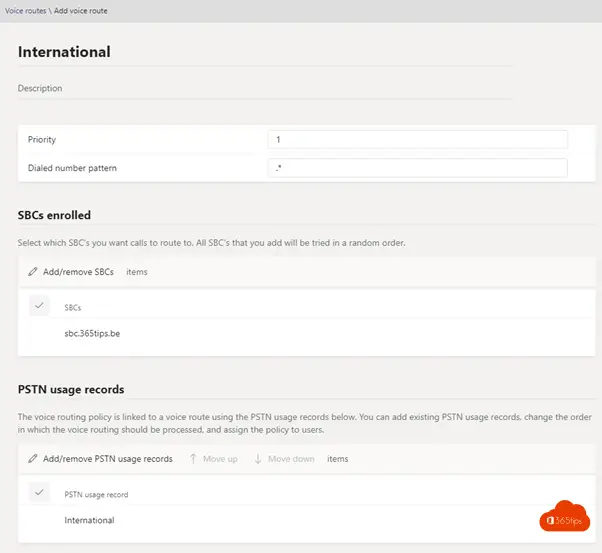 Create the voice routing policy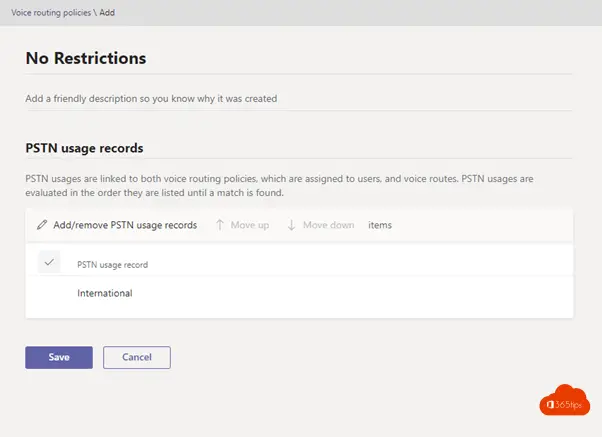 Assign voice routing policies to users

Create Dial plans for the environment, modify the global dial plan if necessary.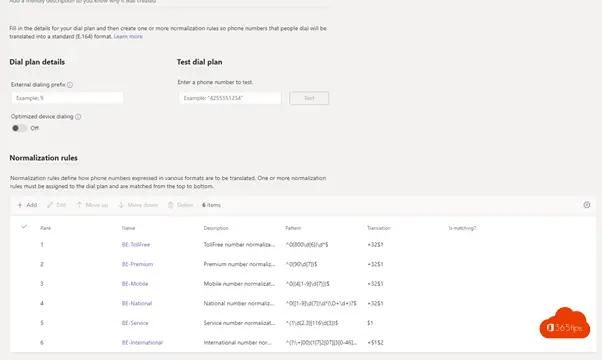 Assign numbers to users via powershell

Check in the admin center if the number has been assigned

Create the resource account for the call queue.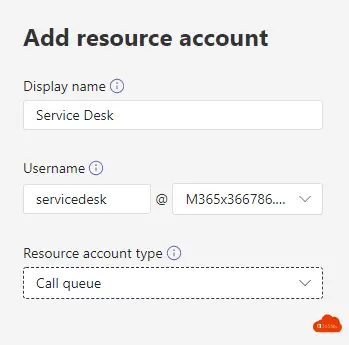 Create the resource account for the Auto Attendant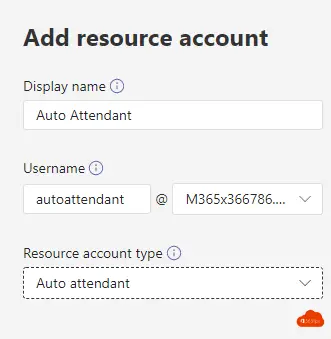 Purchase the virtual phone system licenses.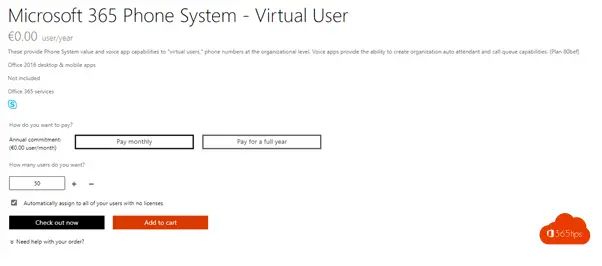 Make sure the licenses have been added to the tenant

Assign licenses to resource account users

Assign the numbers to the Auto Attendant

Configure the auto attendant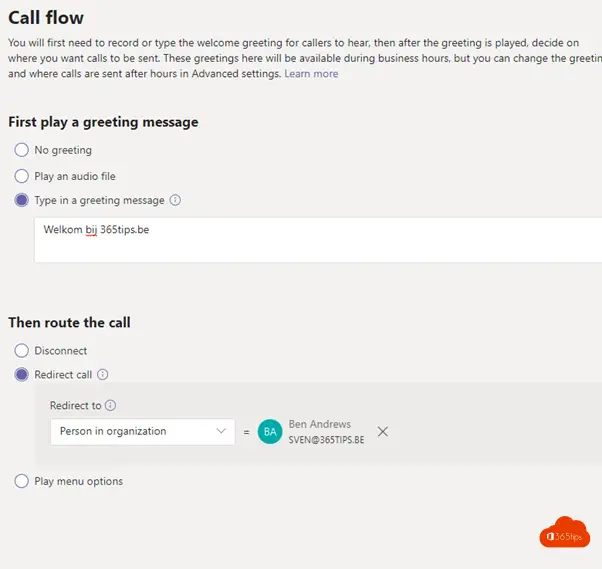 Add the resource account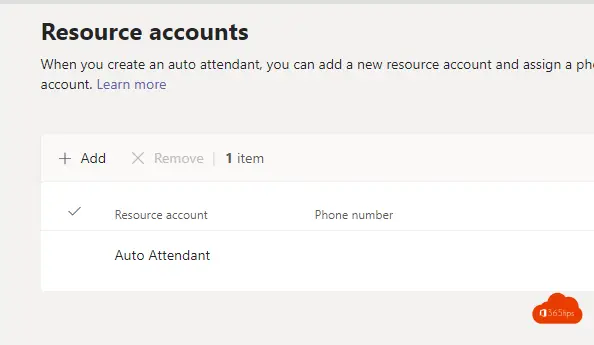 Create the call queue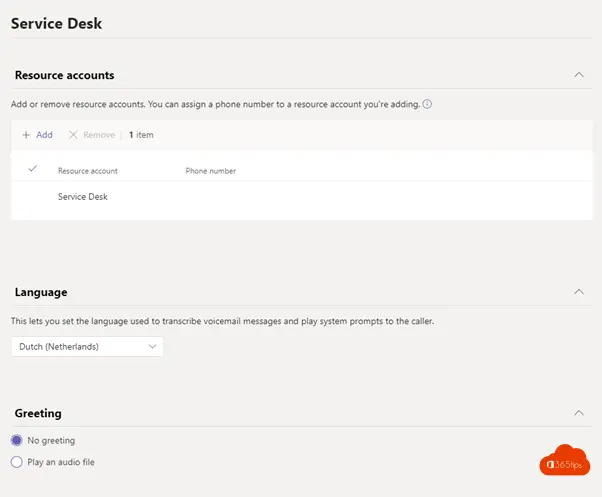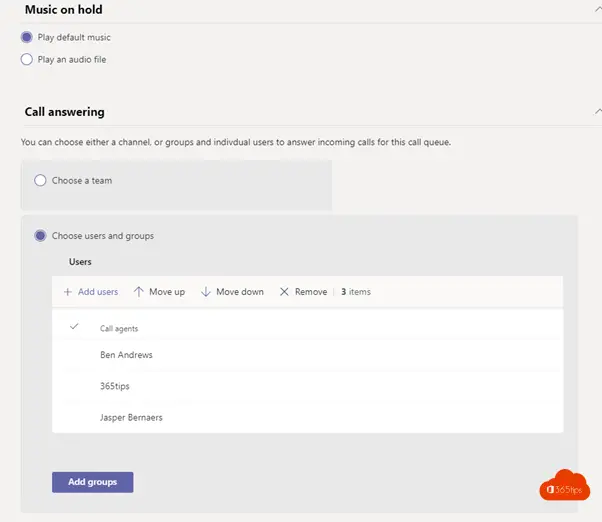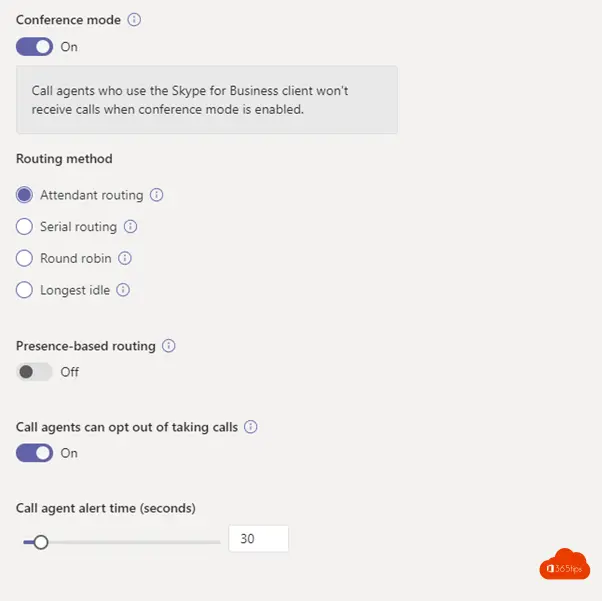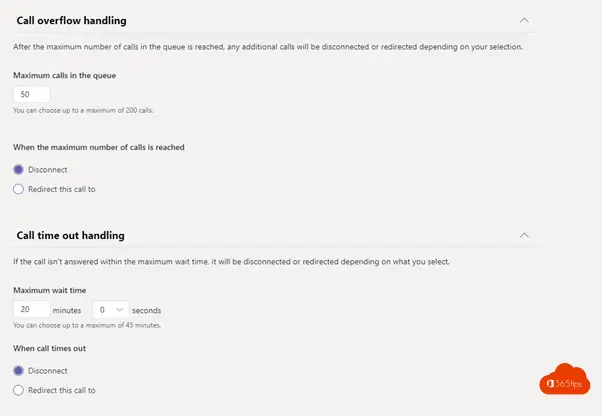 Allow call parking
Other Microsoft Teams blogs
Keep Microsoft Teams tidy via these 2 tips
Photo galleries in Microsoft Teams - Best practice!
Microsoft Teams: role of co-organizer in meetings
Activate Microsoft Viva in a Microsoft 365 tenant - Insights
Reply to specific messages in Microsoft Teams
Tagged: Collaboration with Microsoft Teams, Teams telephony