⬅️➡️ How to change the start menu from center to left in Windows 11?
In Windows 11, the start menu defaults to the center of the screen, which may not be the most convenient if you are used to the start menu from Windows 10. Fortunately, you can customize the Start menu and move it to the left to better suit your working style.
To move the start menu to the left, follow these steps:
Right-click on the start menu and choose "Customize" from the menu that appears.
Click on "Taskbar" in the left menu.
Scroll down and check the box next to "Taskbar on the left side of the screen."
Click "Adjust" to save your changes.
From now on, the Start menu will have moved to the left and will better suit your work style if you are used to Windows 10. If you still want to return to the default menu later, follow the same steps and uncheck "Taskbar on the left side of the screen" again. This way you can easily customize the Start menu to your preferences.
You can find detailed instructions below.
In the taskbar, press settings
Right-click on the taskbar -> Settings.

Select Left taskbar alignment
In Settings -> Personalization -> Taskbar -> Taskbar alignment -> Left.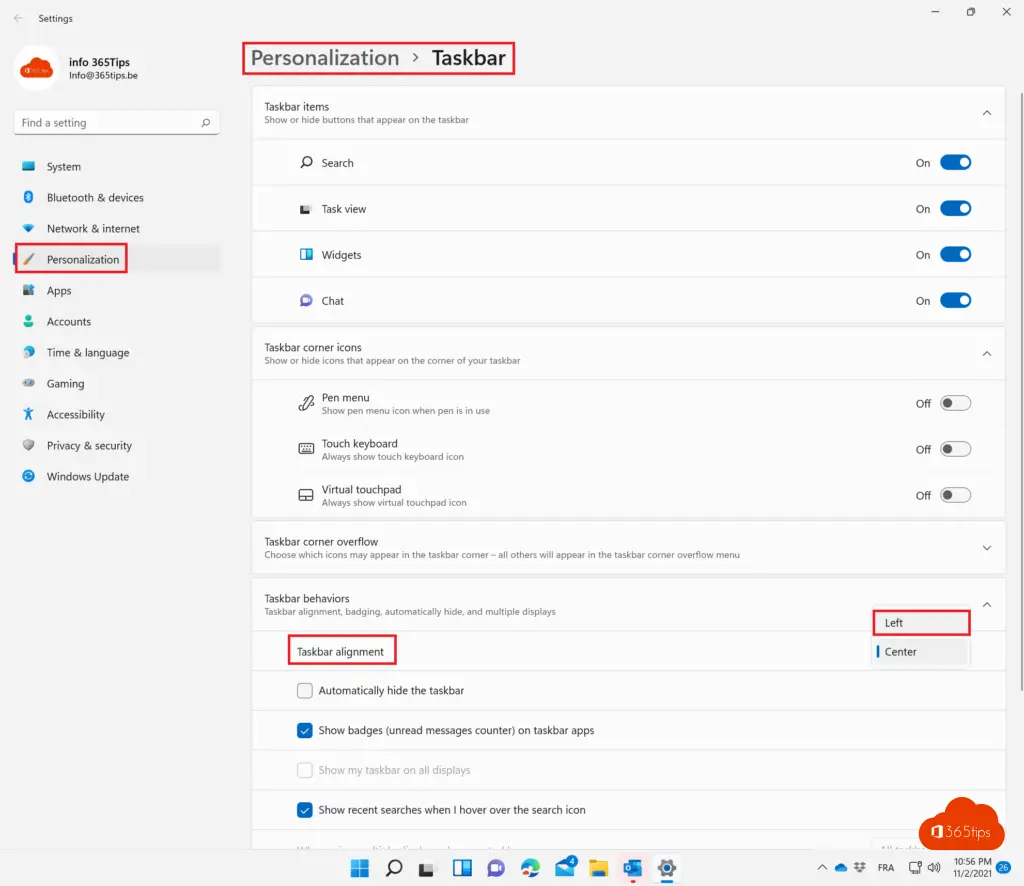 The result looks like Windows 10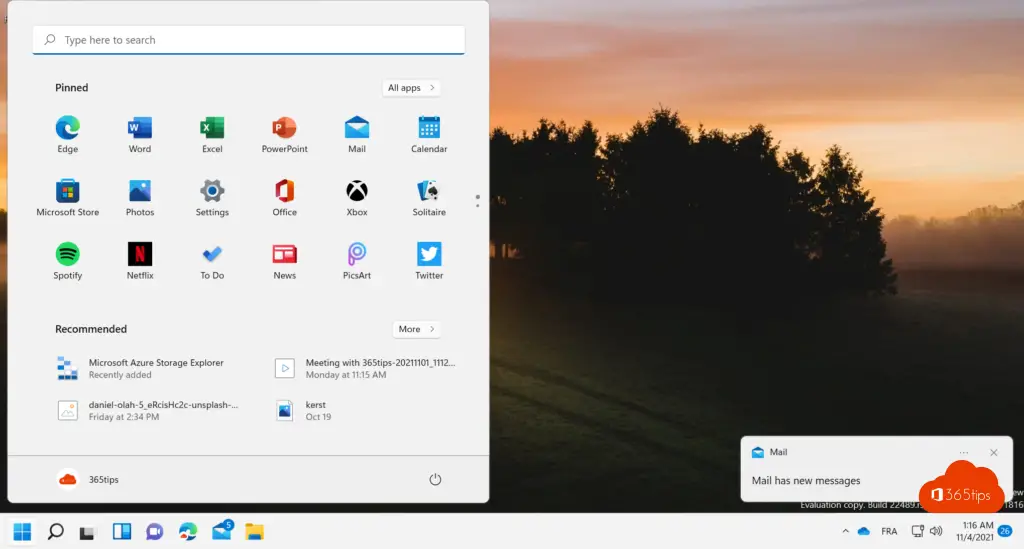 Also read
How to shut down, restart or put a Windows 11 PC into hibernate
Taking a print screen, screenshot or screen capture in Windows 10 or 11
How to edit a Hosts file in Windows 10 or 11
How to download and install Windows 11. Instructions, tips & tricks!
Tagged: Manual, Microsoft, Microsoft Windows