📱 Launched! Apple iOS 16 public Beta version for iPhone or iPad is available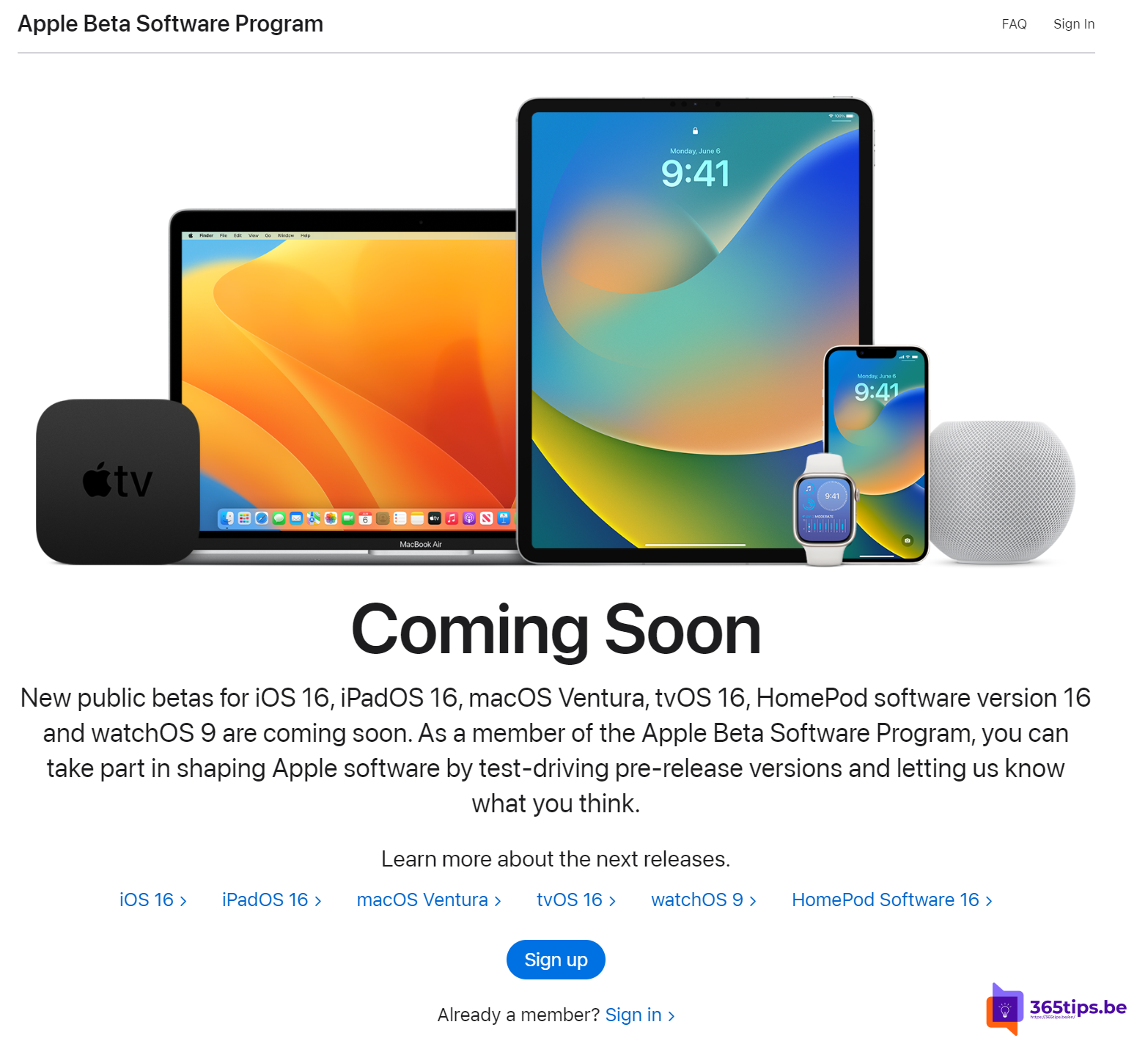 iOS 16 was recently announced at WWDC22. This is the most important international conference for developers working closely with Apple. As per annual custom, Apple then brings the great news of a software update and so much more.
Since July 11, 2022, this updated version has been available to all users on Apple's servers.
iOS 16 will likely be announced simultaneously with new iOS devices in September.
What's new in iOS 16?
New access screen
Give your iPhone your own touch with new ways to personalize your access screen. Use your favorite photos as backgrounds and choose your own font or add widgets.
Renewed way ofdisplaying notifications
On the access screen, you can view or stack your notifications as a list. Notifications now appear at the bottom of the screen so they don't cause distractions.
Showing live activities on your access screen
Information about ongoing activities can now be tracked in real time on your access screen. So you no longer have to unlock your iPhone to see the score of a game, or to check when your food will be delivered.
Focus on what really matters
In the Focus feature, you can more quickly set which apps and people you want to receive notifications from. Just choose to allow, or not. Link your access screen to your Focus to fit how you want to use your iPhone at that moment.
Smarter way to share photos with friends and family
Choose photos based on a start date or the people on them. Once you set up your shared library, you can share photos directly from Camera. Or automatically share photos when other members of your shared library are nearby. And you'll get smart suggestions in "For You" to add photos.
Messages
From now on, you can still edit messages you just sent. Or even undo the sending altogether. And you can mark a message as unread if you can't or don't want to respond to it until later.
Read more: https://www.apple.com/benl/ios/ios-16-preview/
Browse to: http://beta.apple.com and press Sign Up.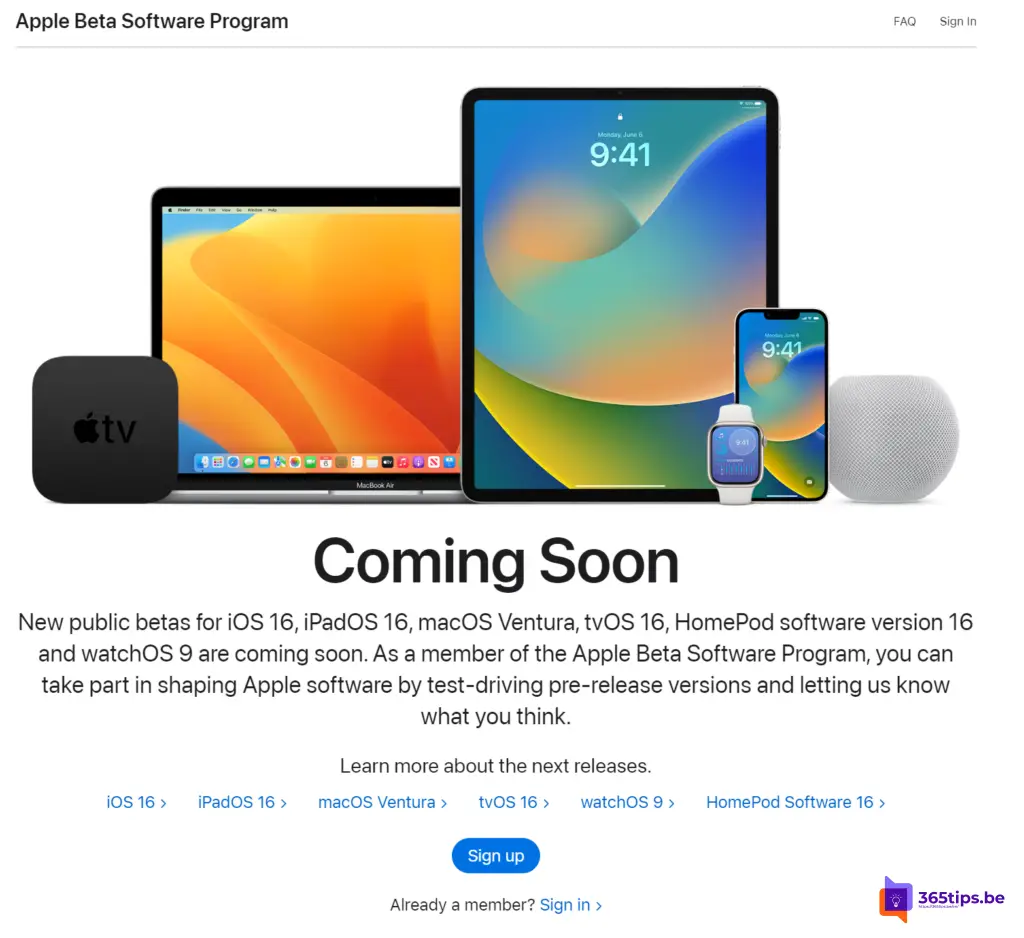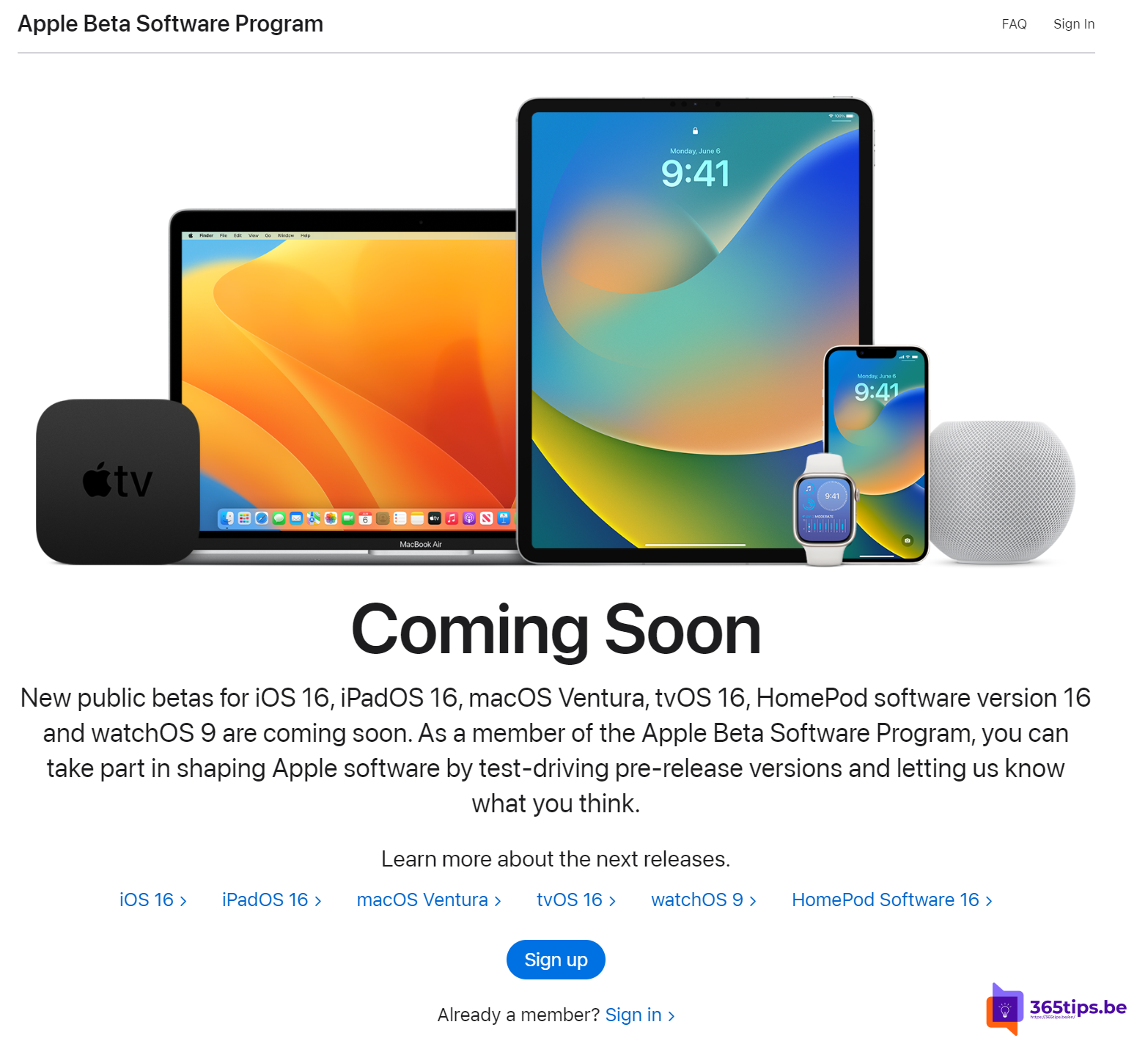 2. Add a configuration profile to make your device known to Apple for the Beta-program
Browse For this, go to http://beta.apple.com and choose Enroll your iOS device.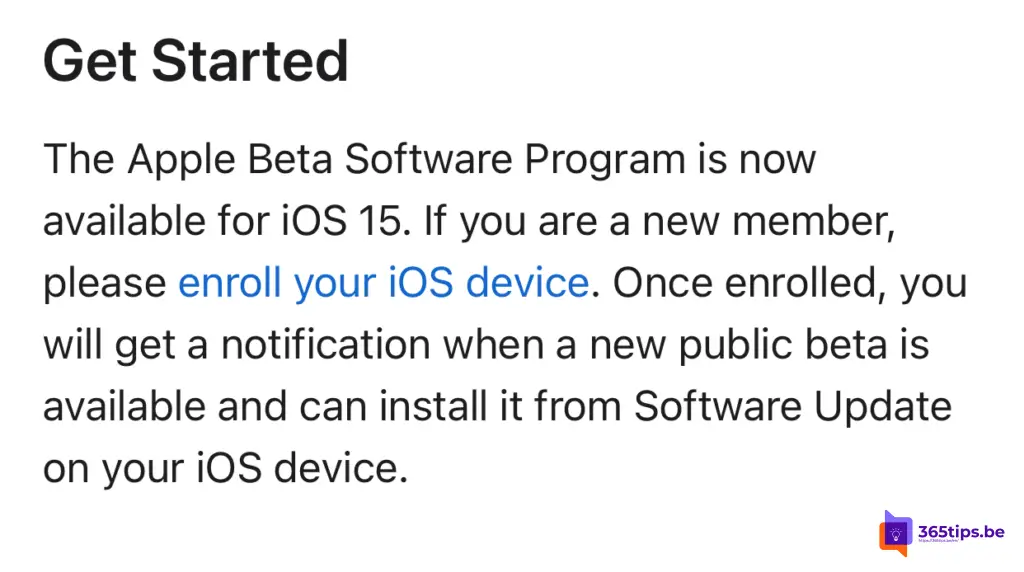 Then choose: Download profile.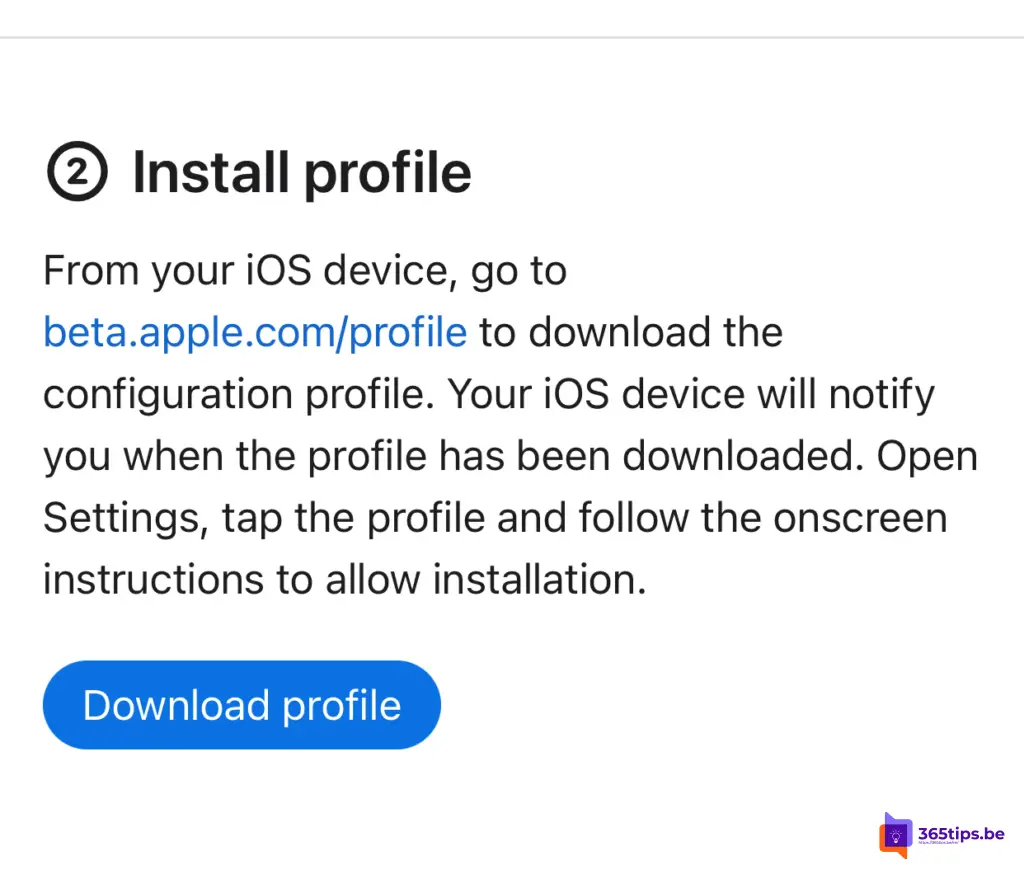 Press: Allow. Then open settings and at the management profile press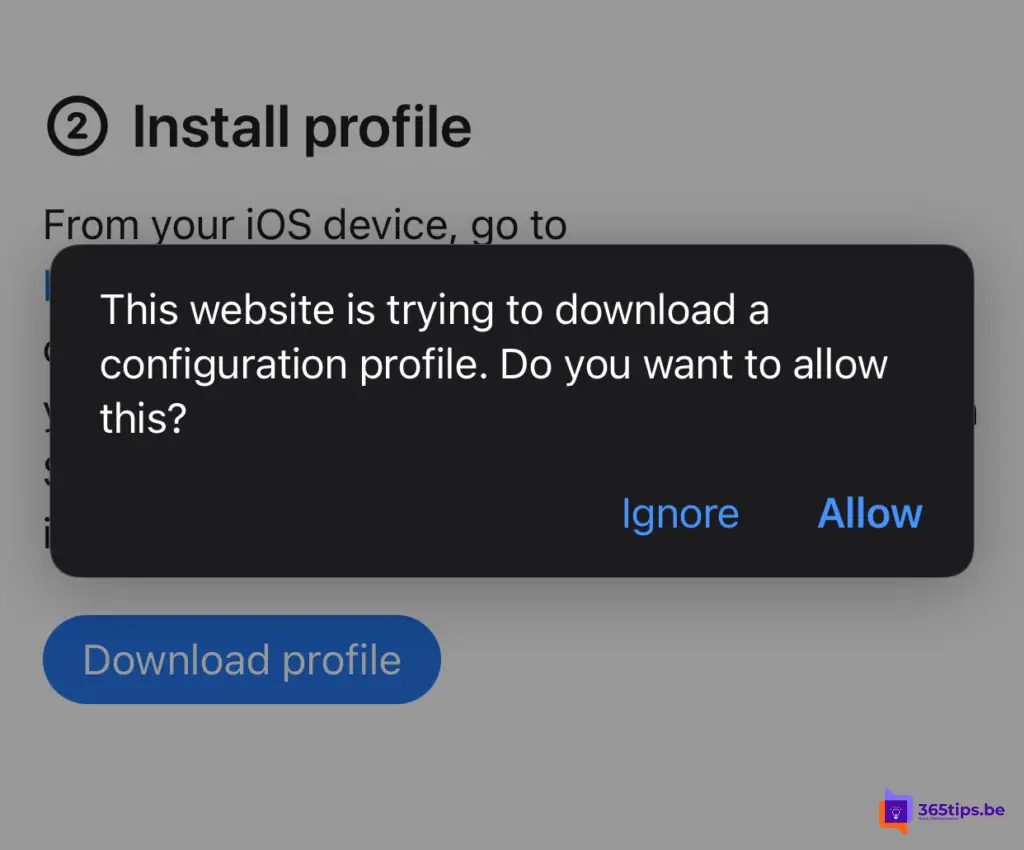 3. Do a Mobile iOS update through settings
Navigate to: Settings -> Software Update -> iOS 16 update.
It is possible to update to the latest iOS version upon release without an Apple Developer Account.
This at eilke iOS update provided the release is open to the public. (Public Preview)
NOTE: Sometimes applications are unstable in the Public Preview of iOS. Think about it if you wish to do this on your phone. Perhaps consider purchasing a test device.
Also read Other Apple tips
How to use the latest version of Apple Passwords in iCloud for Windows?
Microsoft releases Teams for Apple CarPlay manual
How to force close program on a Mac
Tutorial: downloading and installing Microsoft Edge web browser for macOS
macOS: How to install Office 365 Apps on a Mac.
Tagged: Apple