Tutorial: download and install Microsoft Edge web browser for macOS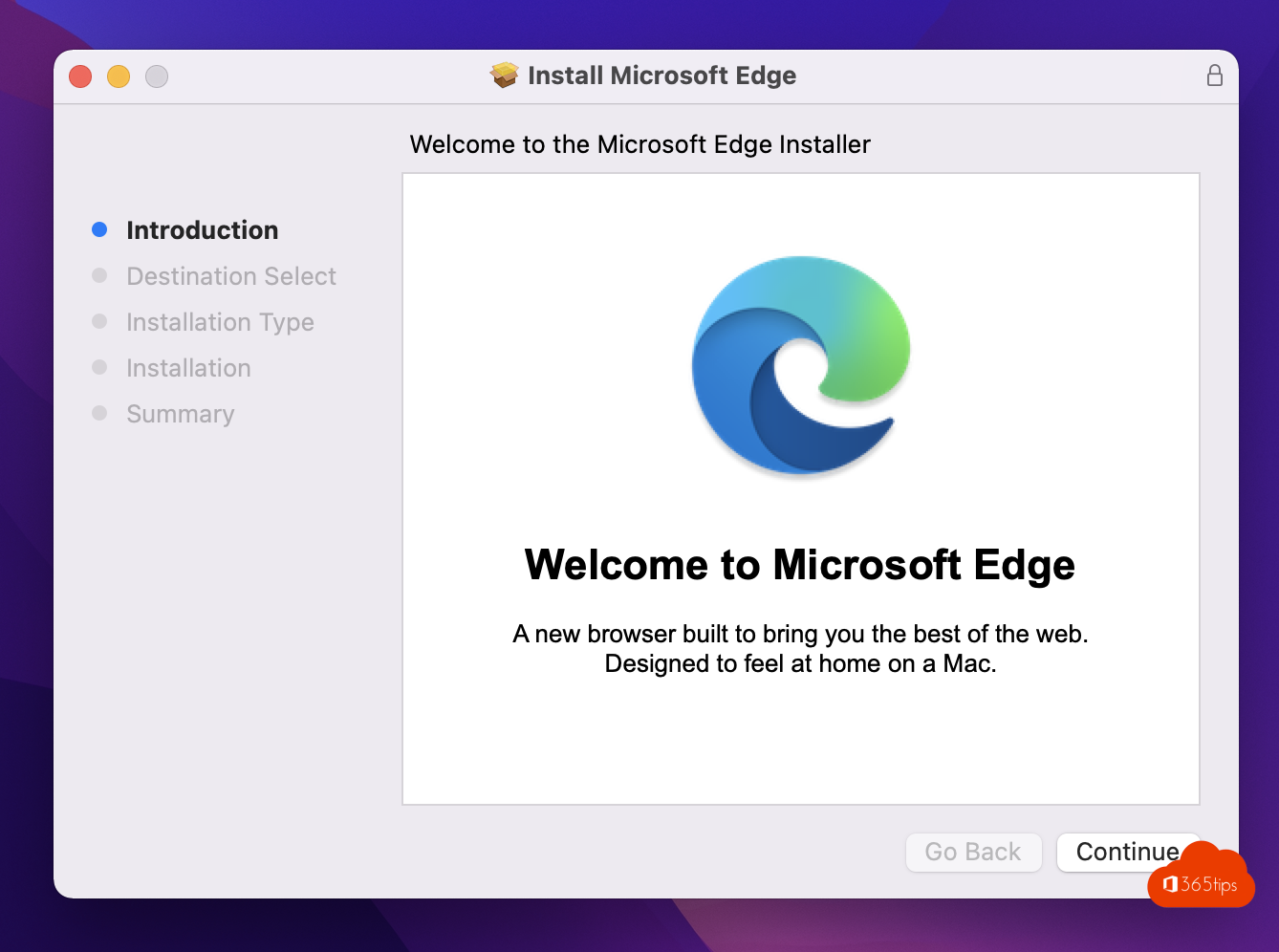 The updated Microsoft Edge web browser brings new features to macOS devices such as:
Single-sign-on in the browser: Useful for faster and more secure access to Office 365 apps.
Progressive Web Apps (PWA apps): This gives the fat-client experience in a Web browser.
A stable web browser with Microsoft features on a mac environment.
What is Microsoft Edge Browser?
Microsoft Edge is a Web browser developed by Microsoft. It is the successor to Internet Explorer and is available for Windows, macOS and mobile operating systems. Designed to be fast and secure, Edge offers users several useful features, including a reading mode for distraction-free browsing, an improved search function and integration with Microsoft's digital assistant, Cortana. Edge also supports extensions, which allow users to expand the browser's functionality with new features and tools.
How do you download Microsoft Edge for macOS?
Browse to: https://www.microsoft.com/nl-nl/edge and press download.

Select the correct version for the type of Mac you are using
Select what type of mac you have: Usually you have a Mac with an Intel Chip. If you bought a new mac in 2021-2022 then you might have bought a new Apple chip. (M1) then choose the version of Microsoft Edge adapted for this purpose.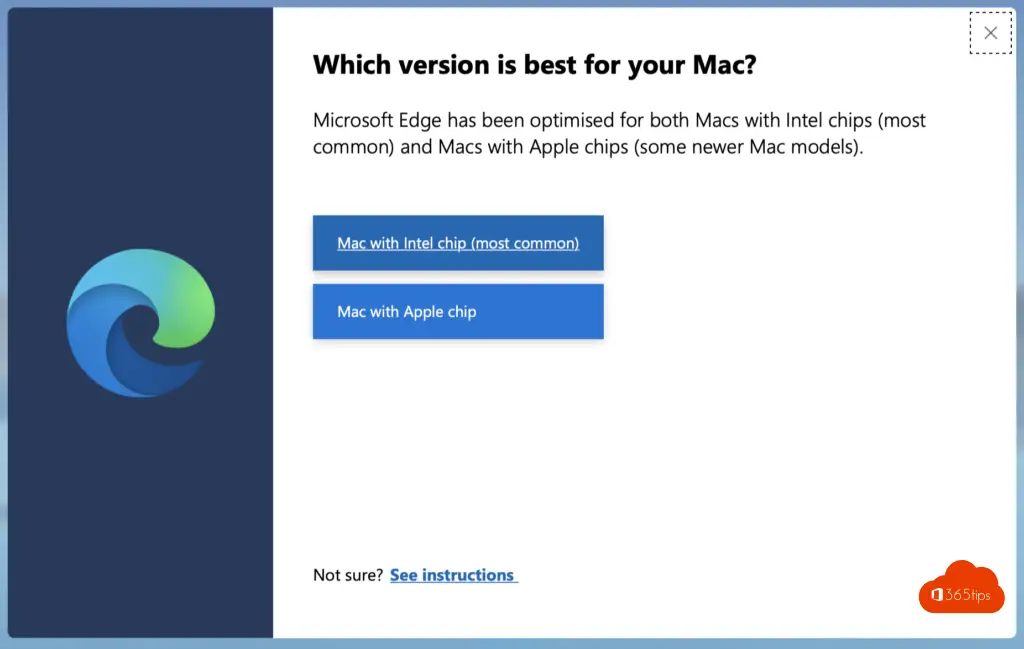 Open the PKG file of Microsoft Edge browser to your downloads.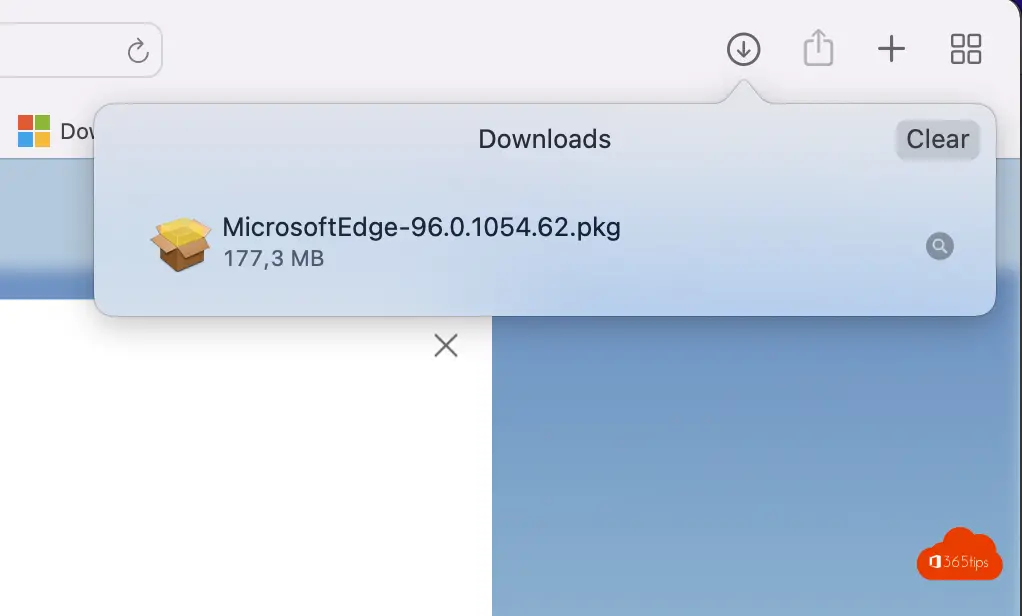 Press continue and complete the installation of the Microsoft Edge browser.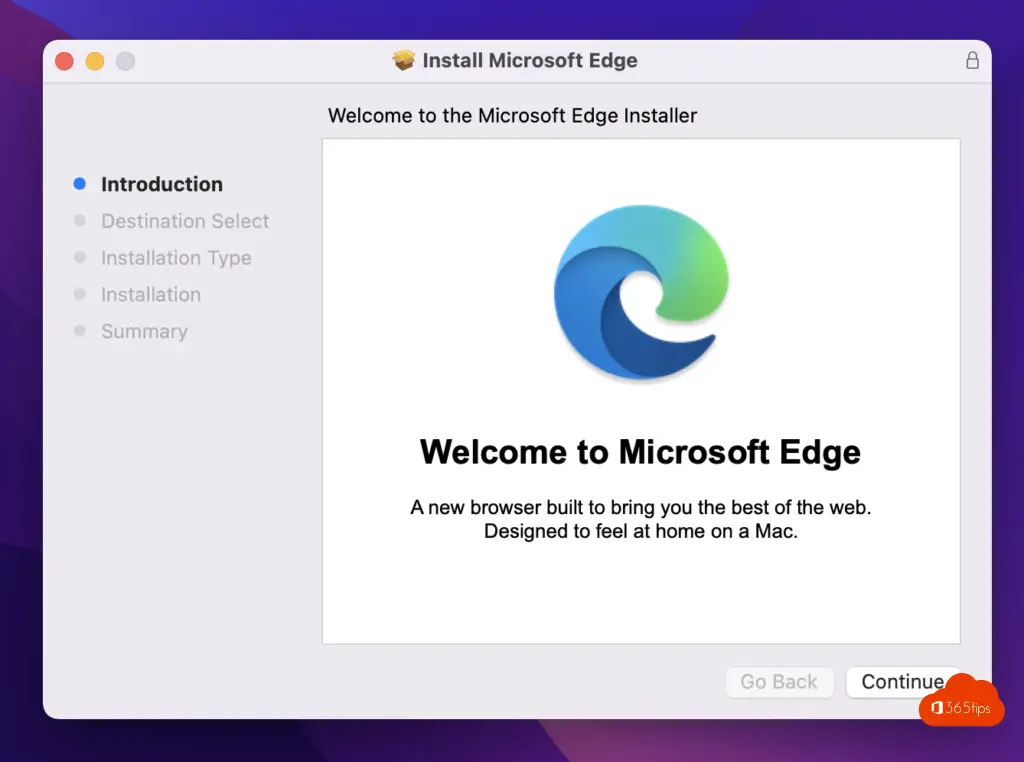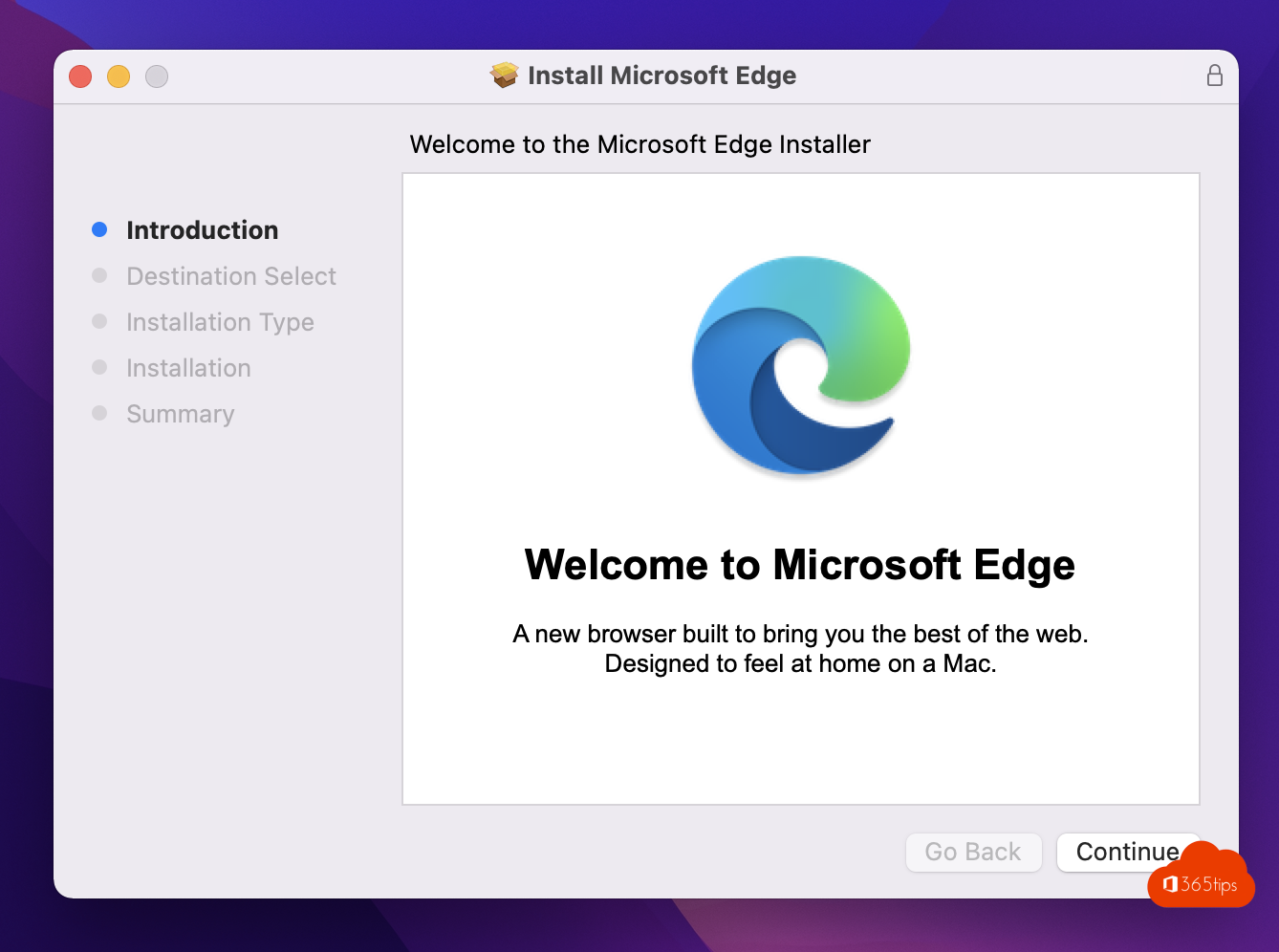 At the last step, choose close, and it is best to uninstall Microsoft Edge installation files.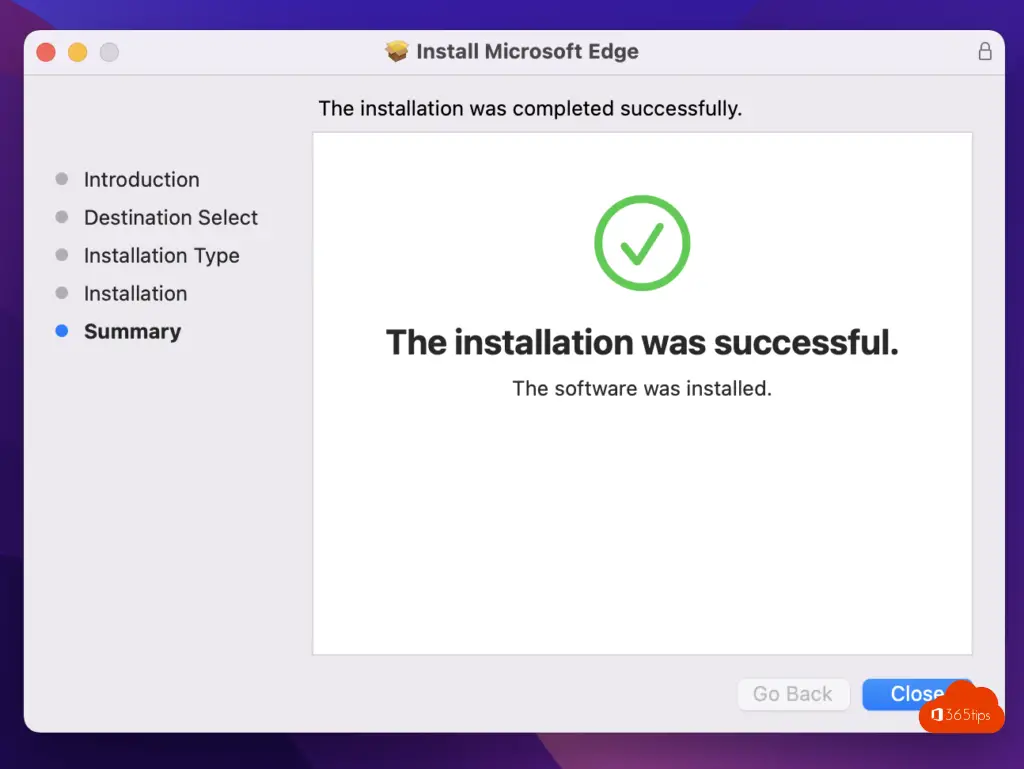 Open Microsoft Edge for the first time via search or all program's
Open Microsoft Edge for the first time via search or all program's. After opening Microsoft Edge, you can log in with your Microsoft-365 account. This ensures that all browser history, passwords and other favorite settings can be synchronized between multiple browsers.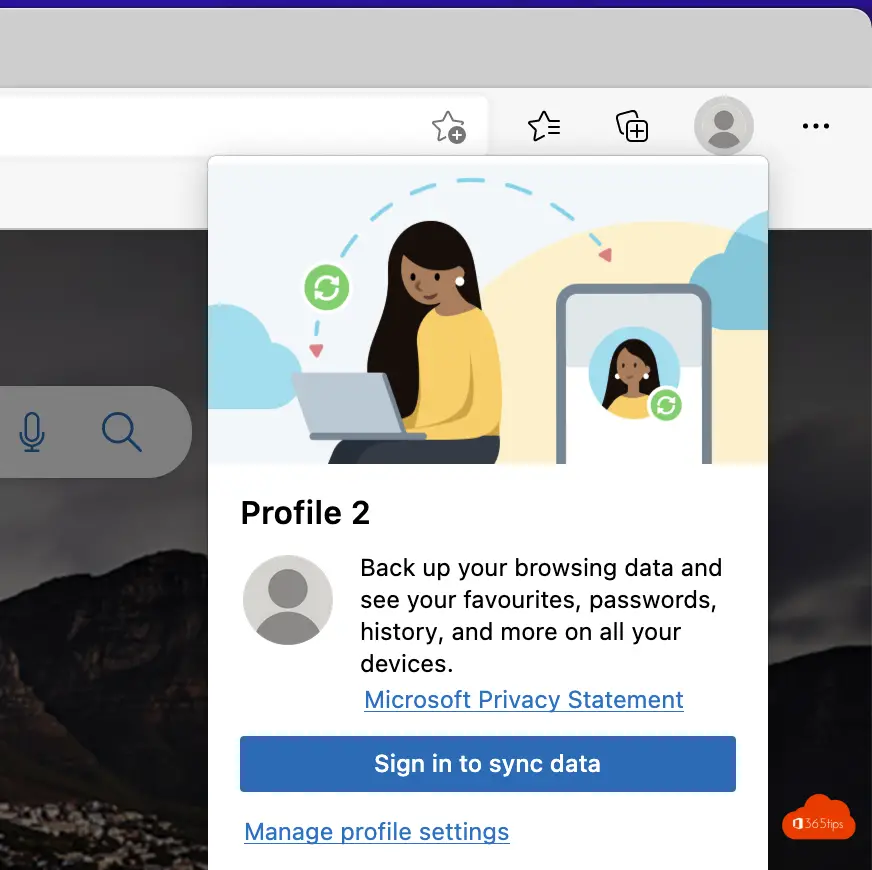 Enter your Microsoft Office 365 account, then the password.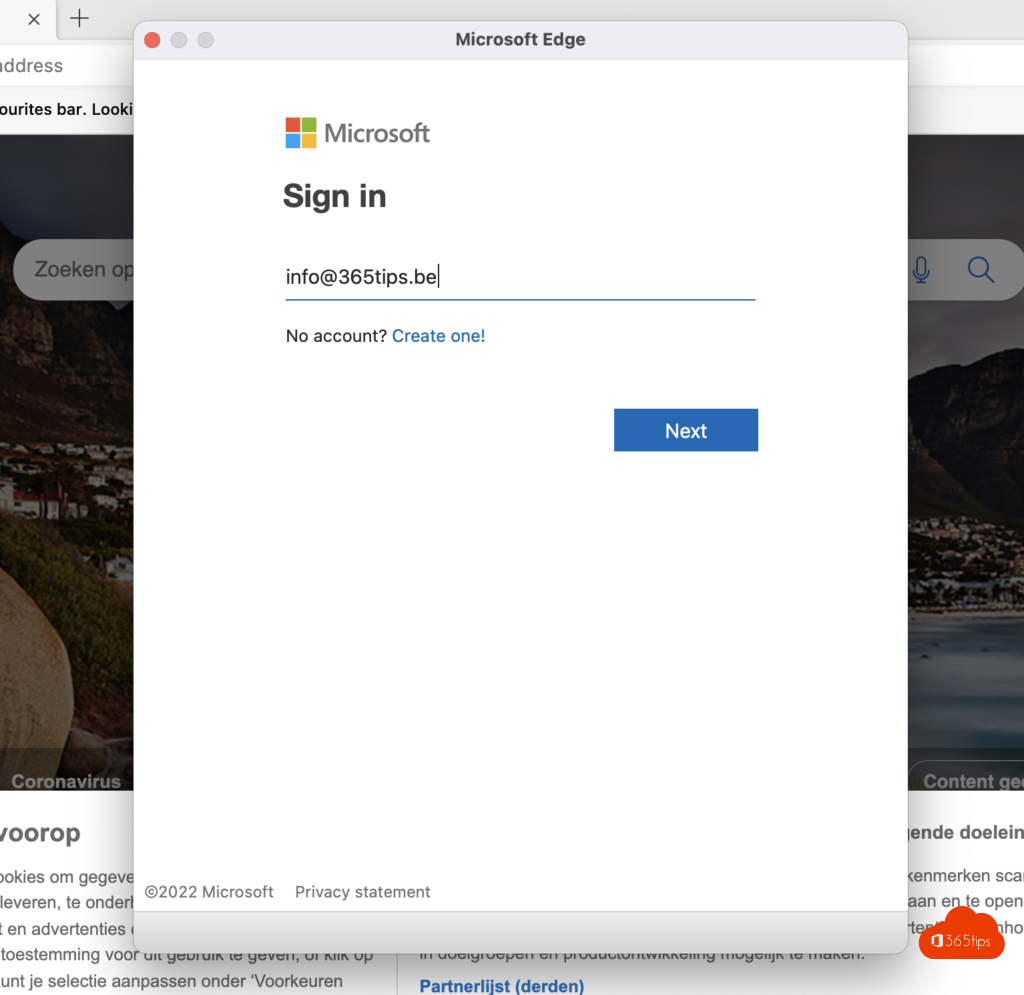 Your browser is set. Now you can get started.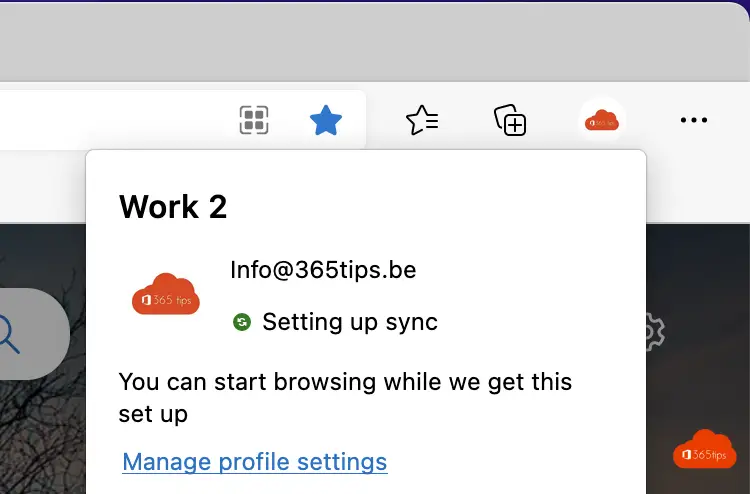 Also read
How to install Outlook online as a PWA app in Google Chrome or Microsoft Edge?
OSX: How to install Office 365 Apps on a Mac?
How to look up the IP address of your iPhone, Mac or iPad?
How to take a screenshot or video on a Mac, iPad or iPhone?
How to download and install Apple iOS 16 Beta version on your iPhone or iPad?
Tagged: Apple, Manual, macOS