MacOS: How to install Office 365 Apps on a Mac?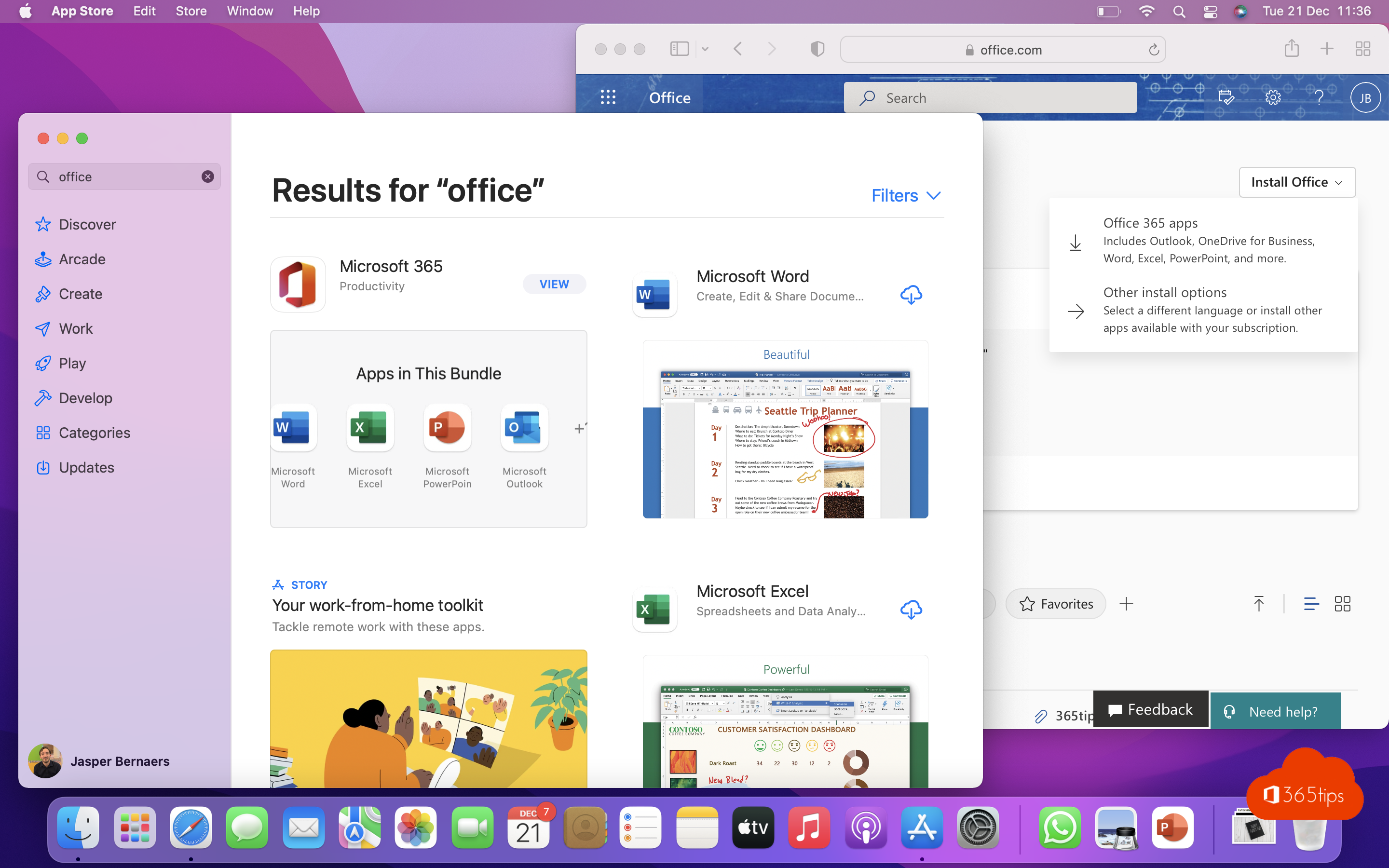 Office 365 Apps for Business, Students or Enterprise can be installed in different ways on a Macbook, iMac, Macbook Air or Macbook Pro. Each Apple device uses its own operating system under the collective name of macOS.
There are a few ways to install software on a Mac. In this article you will find the main ways to install Office 365 Apps (formerly Office 365 ProPlus).
1. Office 365: Word Install , PowerPoint, Excel & Outlook via the AppStore
Through Apple's App Store it is possible to download all office packages separately. This gives you the opportunity to install for example only Outlook or Microsoft PowerPoint . The big advantage is that Apple can also update the software separately via the AppStore.
Open the App Store -> Search for Office. Press the download icon to download this Microsoft Office software.
2. Office 365 Installing apps via the Office 365 portal
In addition to the App Store, it is also possible to install Office 365 Apps through the https://portal.office.com portal.
After logging in, press Install Office on the top right to fully download and install the bundle software.
This has the advantage that all software will be installed at once.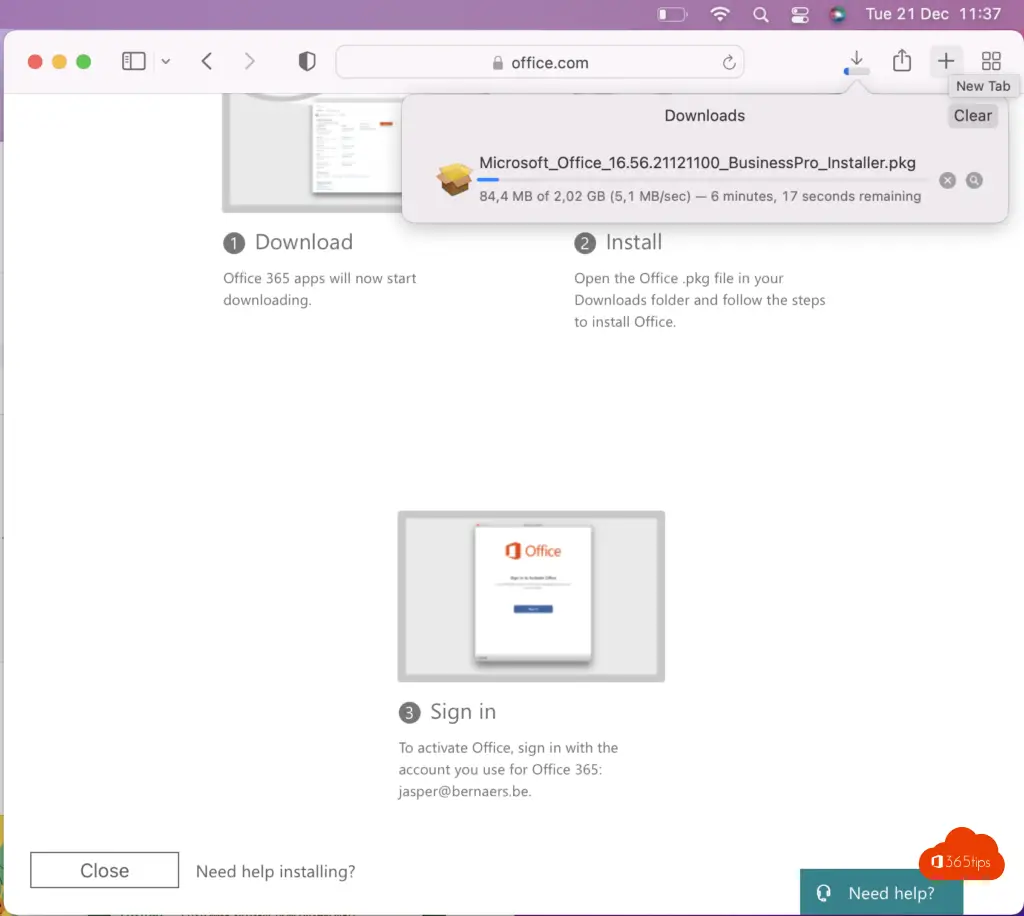 3. Office 365 Installing apps via Endpoint manager
Software such as Office 365 Apps can also be installed via Microsoft Endpoint manager. Endpoint manager ensures that software can be offered from a central location and distributed to every Mac in your organisation.
For this, it is best to roll out devices via the Apple Business Manager or you can roll out devices via the Company Portal within the App Store.
Read more: Getting started with User Enrollment for iOS/iPadOS devices - All about Microsoft Endpoint Manager (petervanderwoude.nl)
Also read
How to use the latest version of Apple Passwords in iCloud for Windows?
SOS! How to set your iPhone to make emergency calls?
How to look up the IP address of your iPhone, Mac or iPad?
How to take a screenshot or video on a Mac, iPad or iPhone?
How to download and install Apple iOS 16 Beta version on your iPhone or iPad?