How to take control of an Azure Subscription without being an administrator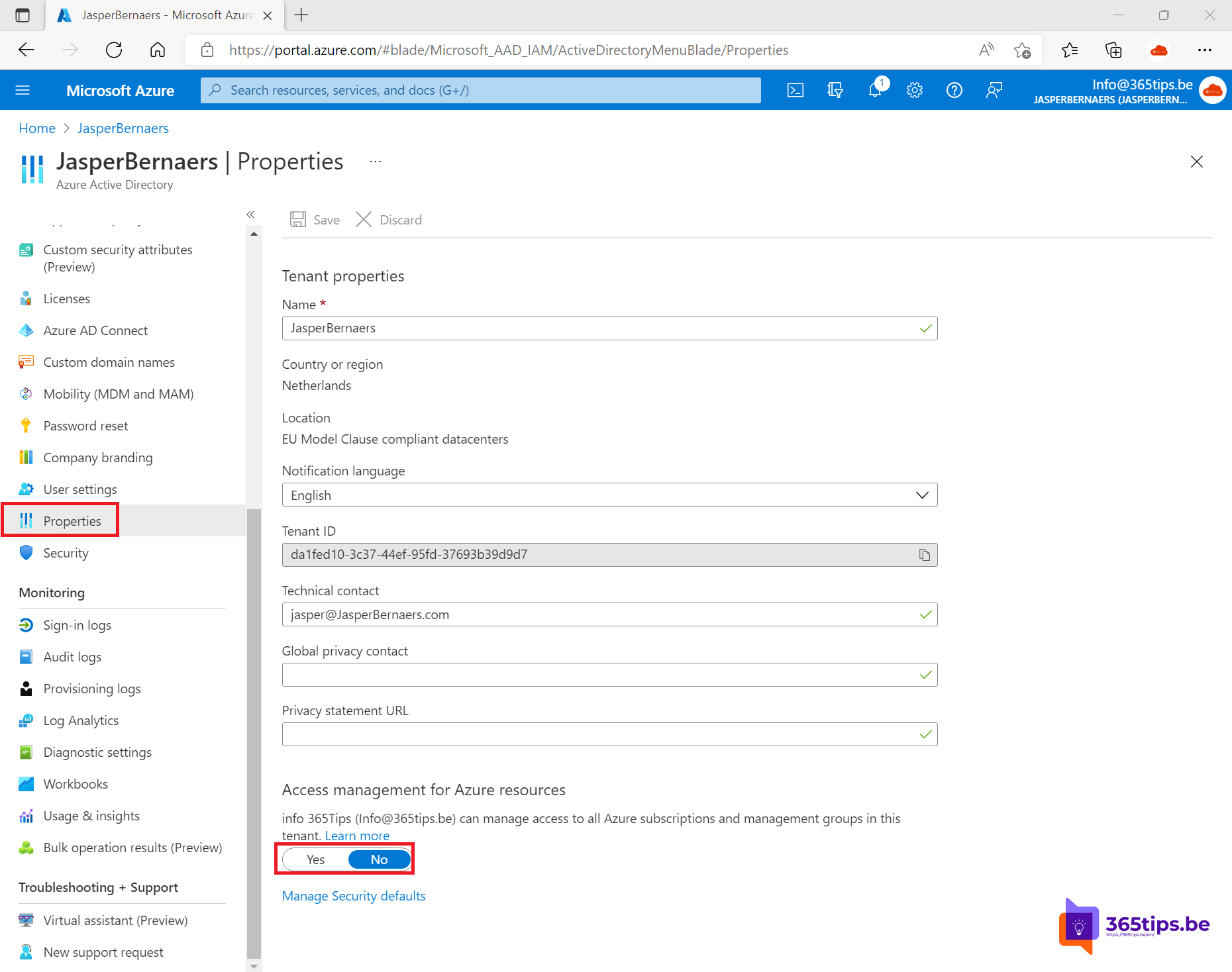 As a global administrator in Azure Active Directory or Microsoft 365, you often do not have access to all Azure subscriptions. IT administrators who realise projects do not give control to the permanent IT admins so that ownership does not end up with the right people.
Within Microsoft 365 and Azure Active Directory there is a possibility to take control as IT-Admin of all resource groups.
When would you access an Azure subscription?
When someone is no longer active in your organisation.
When you have excluded yourself from a resource group.
If an external person with temporary access has left a resource or resource group.
How do you take control of an unmanaged Azure Resource Group?
Login to: Azure Active Directory via:https://portal.azure.com/#blade/Microsoft_AAD_IAM/ActiveDirectoryMenuBlade
Then press: Properties.
Activate:
info 365Tips (Info@365tips.be) can manage access to all Azure subscriptions and management groups in this tenant. Learn more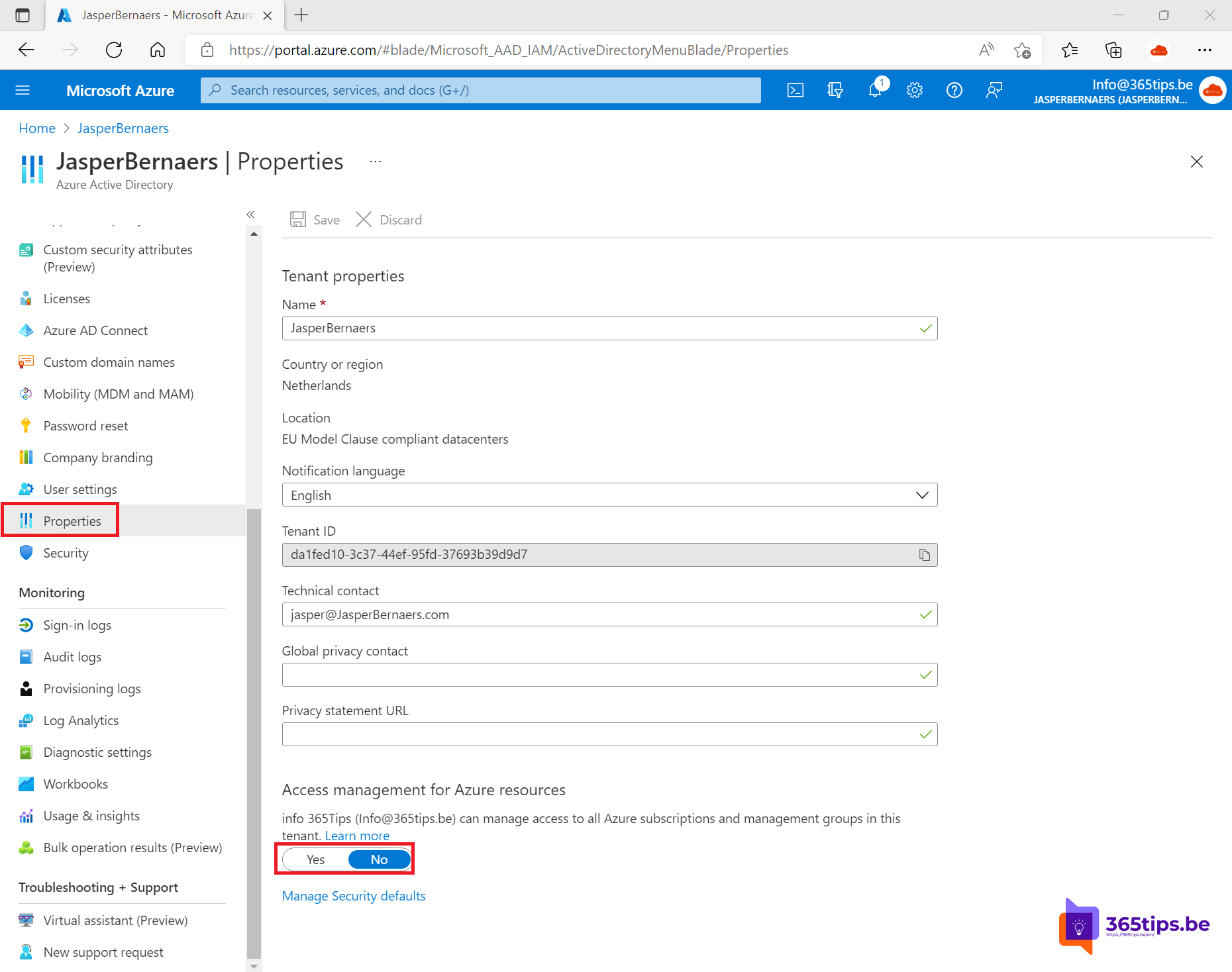 When this feature is enabled, you are assigned the role of administrator for user access in Azure RBAC.
Also read
Tutorial: How to download Microsoft Azure storage explorer?
How to manage Microsoft Teams with Azure Cloud Shell
How to perform a manual Azure Active Directory synchronization?
How to enable Azure Active Directory Self-Service Password Reset (SSPR)?
How to manage users and groups in (Azure) Active Directory? - Mailbox - Create