✋ How to post a live response in Microsoft Teams? ❤️👏😮👍😁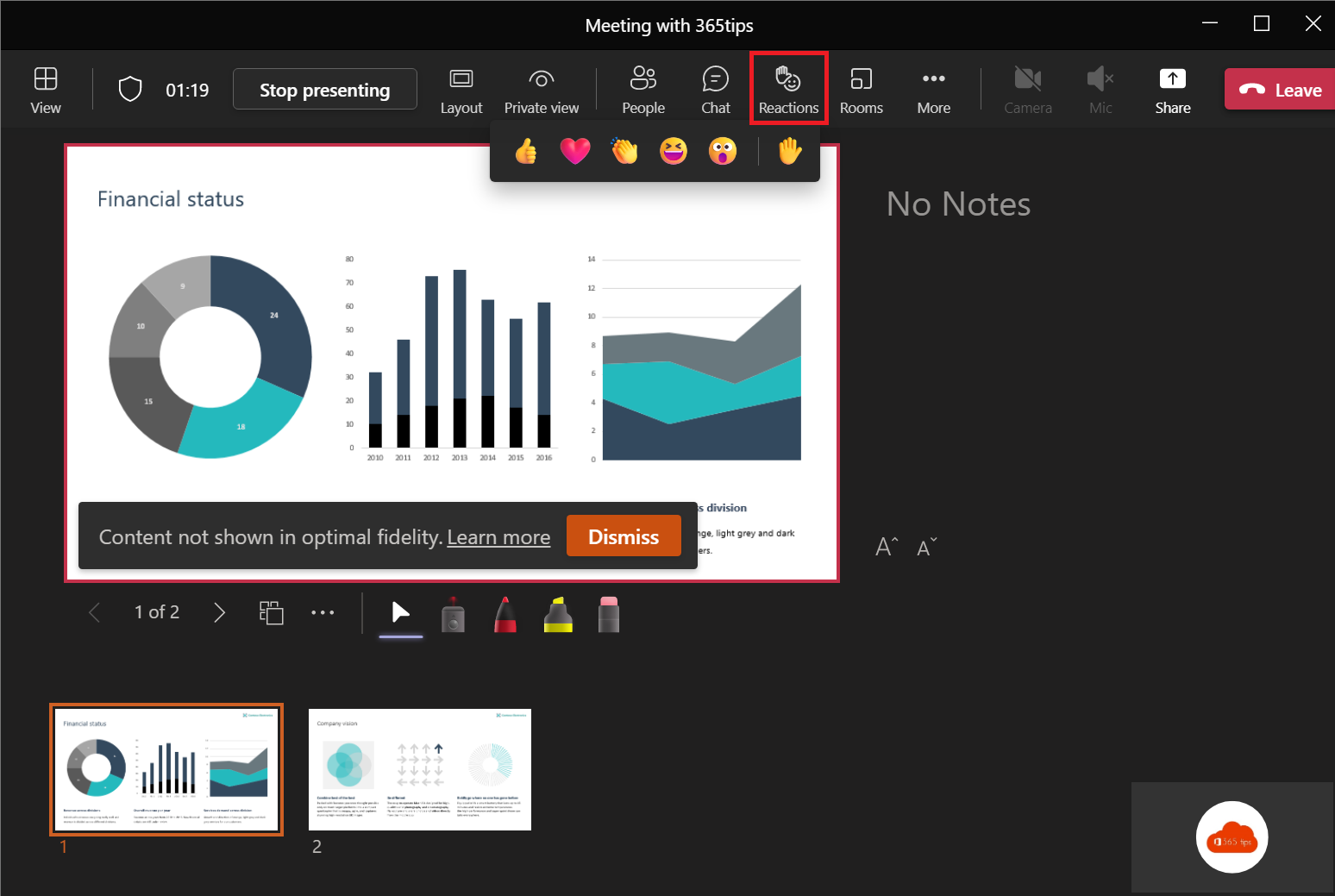 Microsoft Teams live responses (or meeting responses) can be used to express yourself during a meeting. This option brightens up your meeting and can reinforce a message or encourage the presenter.
👍Good job! Keep up the good work!
❤️Show it's a good idea, loving or just a nice gesture!
👏 Congratulations!
😁 Big smile - big smile.
😮 Impressive!
✋Raiseyour hand!
In this image you can see a sample Emoji in Microsoft Teams.
How can you send your own Emojis during a Microsoft Teams meeting?
At the top, press: Comments and choose the desired emoji that you want to send.
Tip: Press the same emoticon multiple times to give the presenter extra encouragement.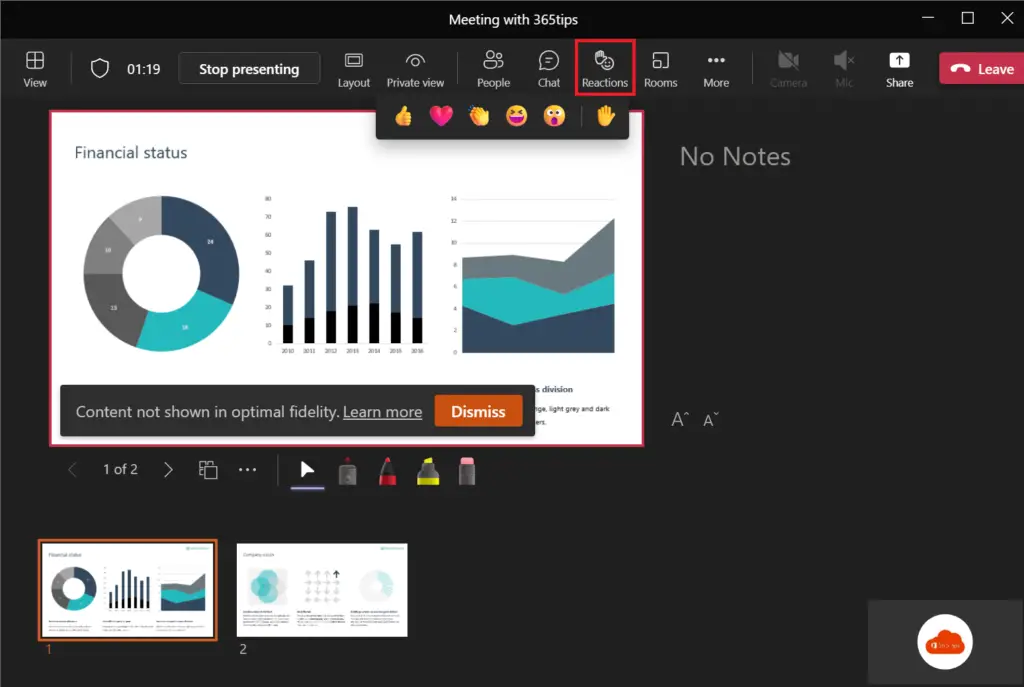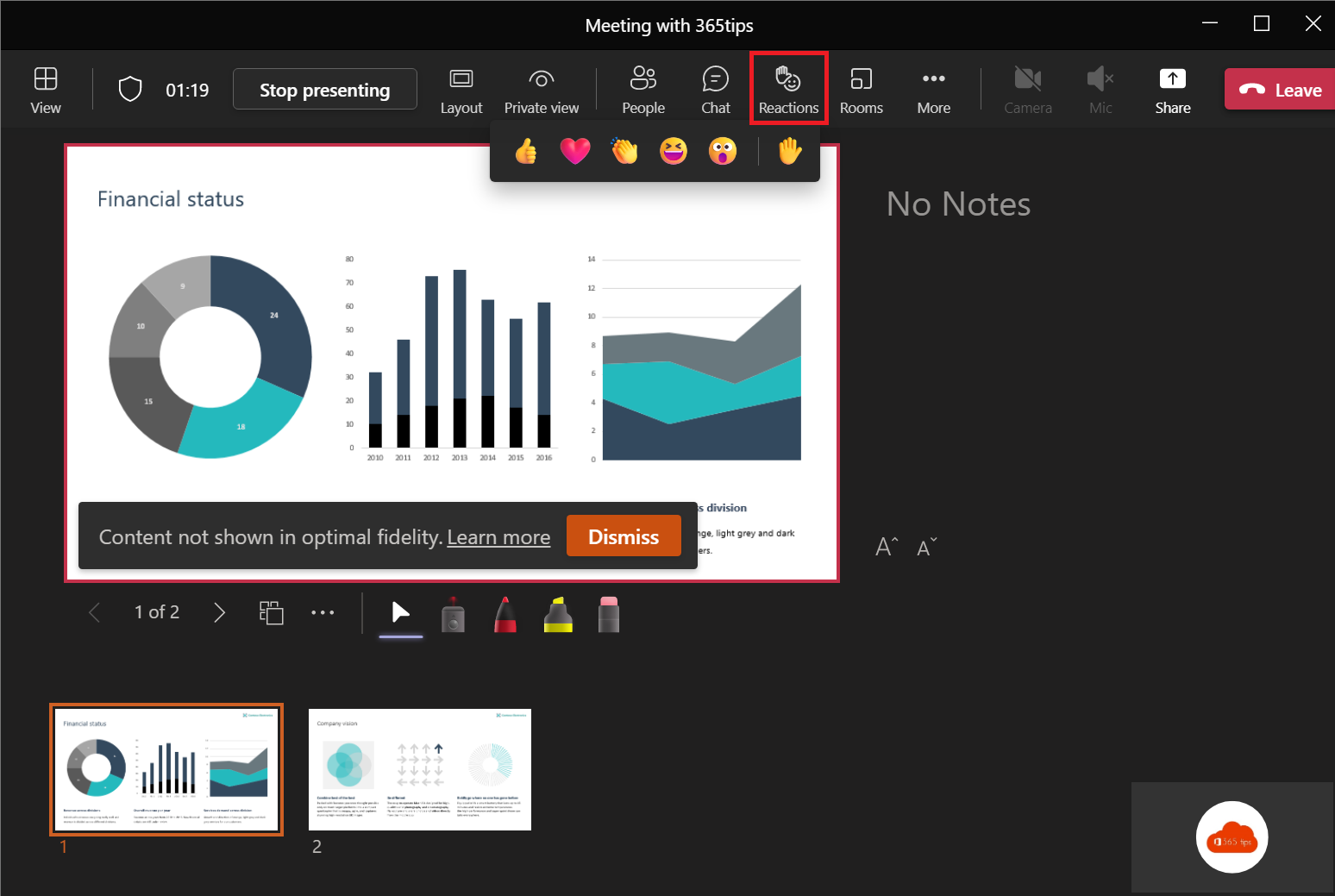 Also read
How to enable Multi-Factor Authentication (MFA) in Office 365
How to disable or limit chatting during or after a Teams meeting?
How to automatically disable notifications from Microsoft Teams during meetings?
How to set your status in Microsoft Teams ?
How to enable lighting corrections in Microsoft Teams ?
About the author
Tagged: Roadmap, Collaborating with Microsoft Teams