🧠 How to enable or disable Focus Inbox by user or for everyone in Office 365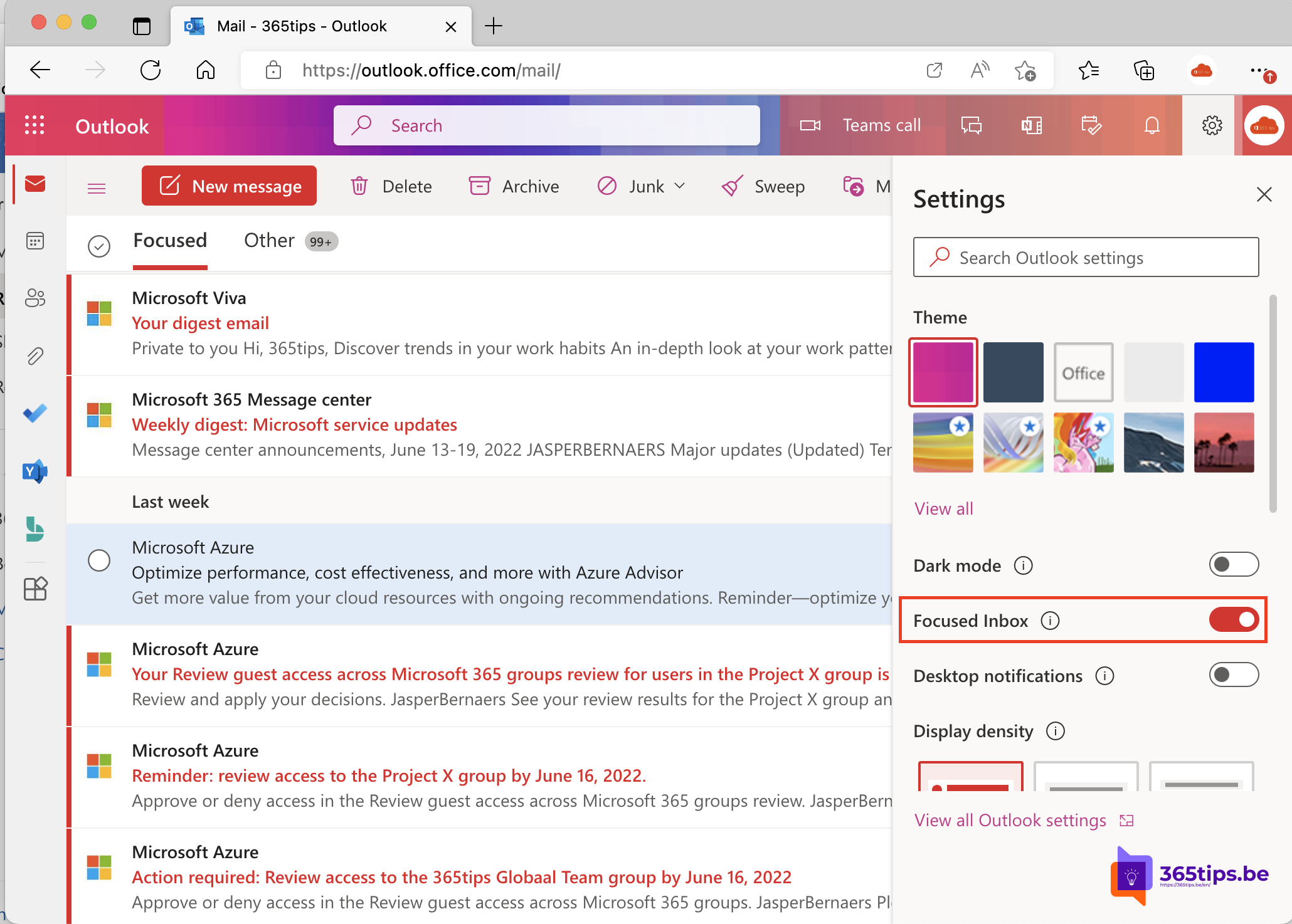 What is Focus Inbox in Microsoft Office 365 or Outlook Online?
Whether you use Outlook Online, the Outlook application or Office 365 you use. With Focus inbox, you separate your email inbox into two tabs: Focused and Other. The most important emails will be on the Focused tab, while the rest will remain easily accessible - but not visually visible - on the Other tab.
Focus Inbox learns from your personal behaviour and will, as it is used, ensure that you do not receive less important mails in your Focus Inbox.
How do I disable Focus Inbox for end users?
Navigate to: https://outlook.office.com and then select settings. (Via the cogwheel)
Then choose to turn off Focussed Inbox. (To the left)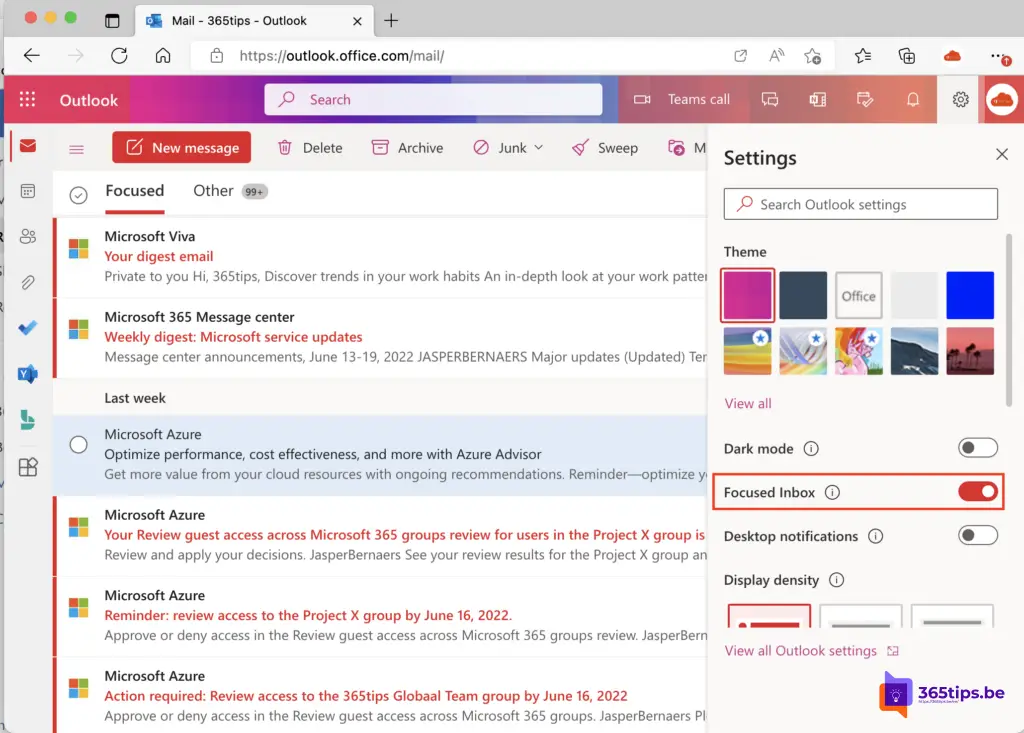 How to disable Focus Inbox for the full tenant?
Focus Inbox can be done by logging in to Exchange Online. You can do this via this procedure: How to install and use the new Exchange Online PowerShell V2 module.
Set-OrganizationConfig -FocusedInboxOn $false
If you run this command you will disable FocusedInboxOn for all users in Microsoft 365.
Disable Focus Inbox for one user as an IT Administrator
Disabling Focus Inbox can also be done per user. This can be a convenient choice for some users via the following PowerShell command:
Set-FocusedInbox -Identity <tim@contoso.com> -FocusedInboxOn $false
Also read
How to set Full Access, send-on-behalf or Send-As in Exchange Online ?
Sending an e-mail using an alias in Exchange Online - Microsoft Outlook
How to restore a Exchange mailbox to another mailbox during deletion
How to block ActiveSync for Office 365 users in Exchange Online
Basic Authentication for Microsoft Exchange will end on 21 October 2022