💭 How can you disable or limit chatting during or after a Teams meeting?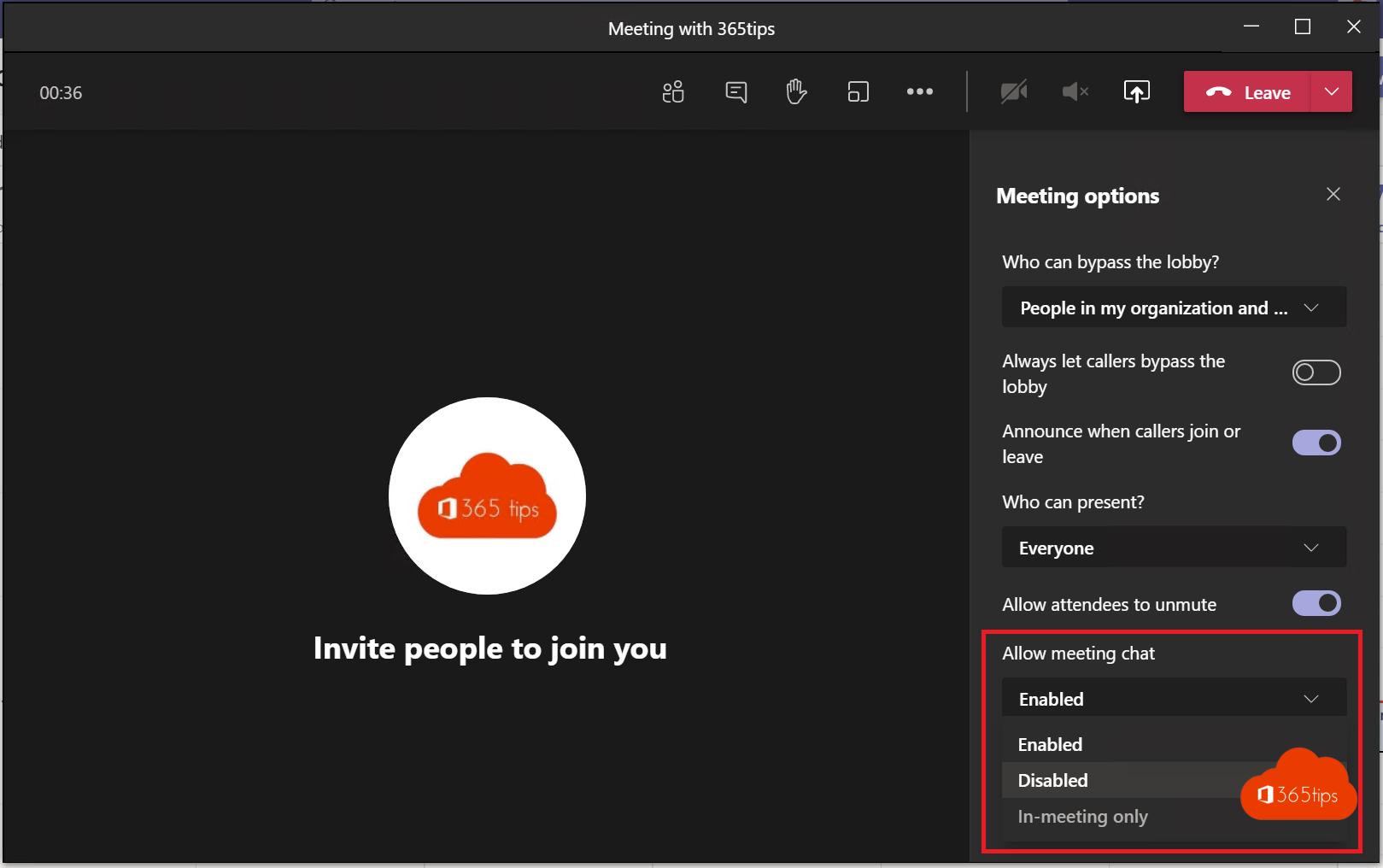 As the popularity of Microsoft Teams rises, so does the need to have more control over how a meeting goes.
You often want participants not to chat during the meeting in order to keep their attention on the meeting.
Or you want participants to be able to provide feedback so they can maximize their participation.
Through this blog, you can get started customizing chat settings during and before a meeting.
Can't do it? Send in message in the chat below and also help others with your questions and answers.
You can also disable Chat in the full tenant. You can read all about it in this blog .
There are 3 ways to disable Microsoft Teams chat:
Active (enabled)
Inactive (disabled)
In the meeting (meeting only)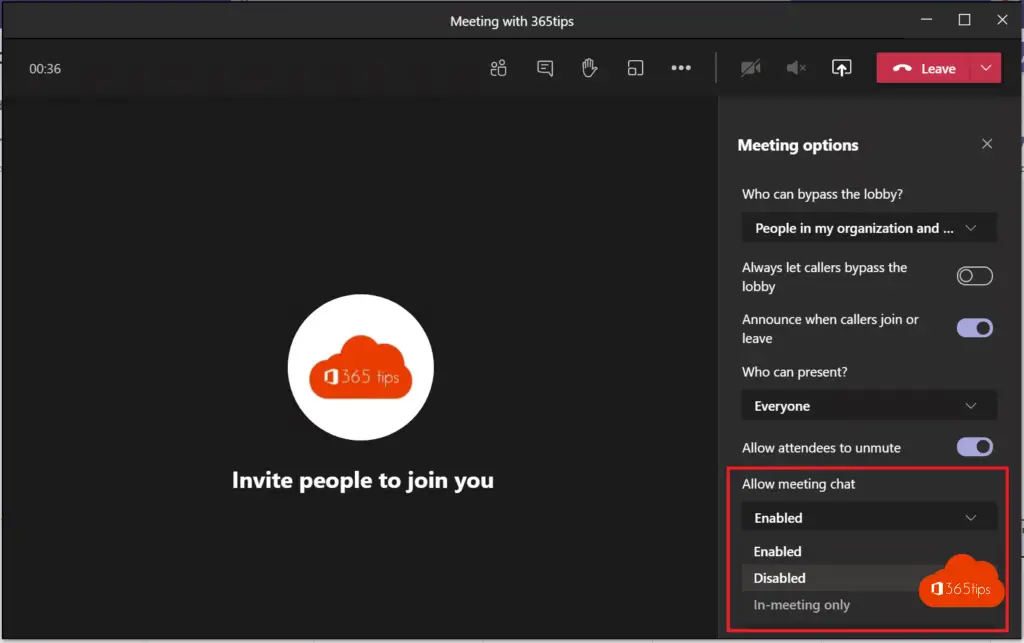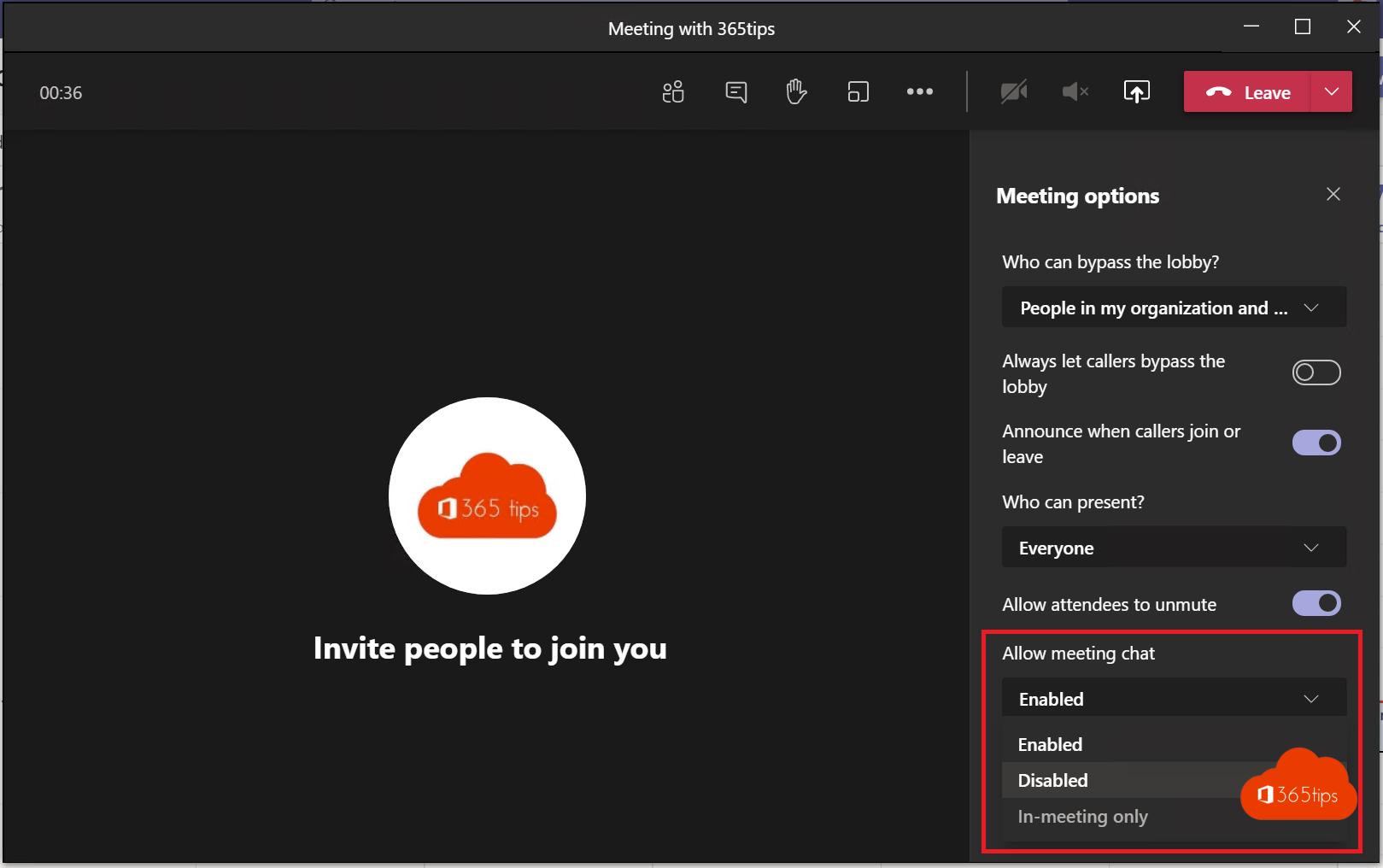 Manage team meeting chat setting - during the meeting
During the meeting, you can use 'meeting options' to adjust the settings as indicated above.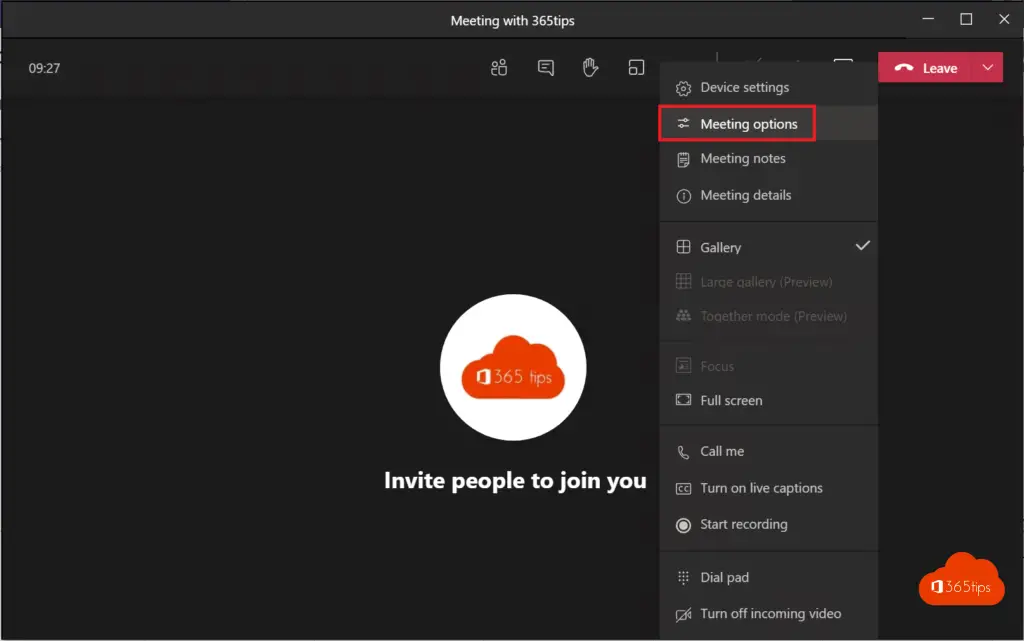 Manage team meeting chat setting - before the meeting
Schedule a meeting through this blog.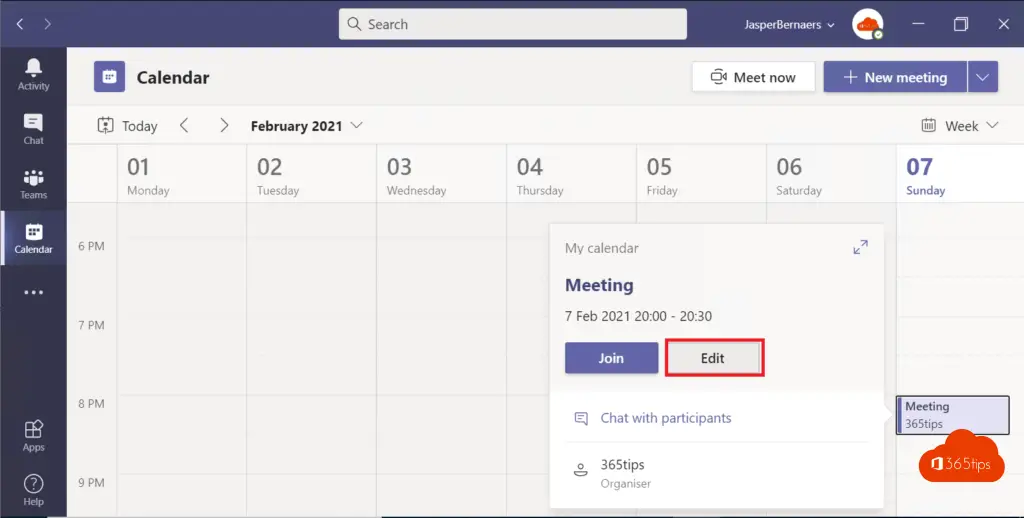 Press meeting options.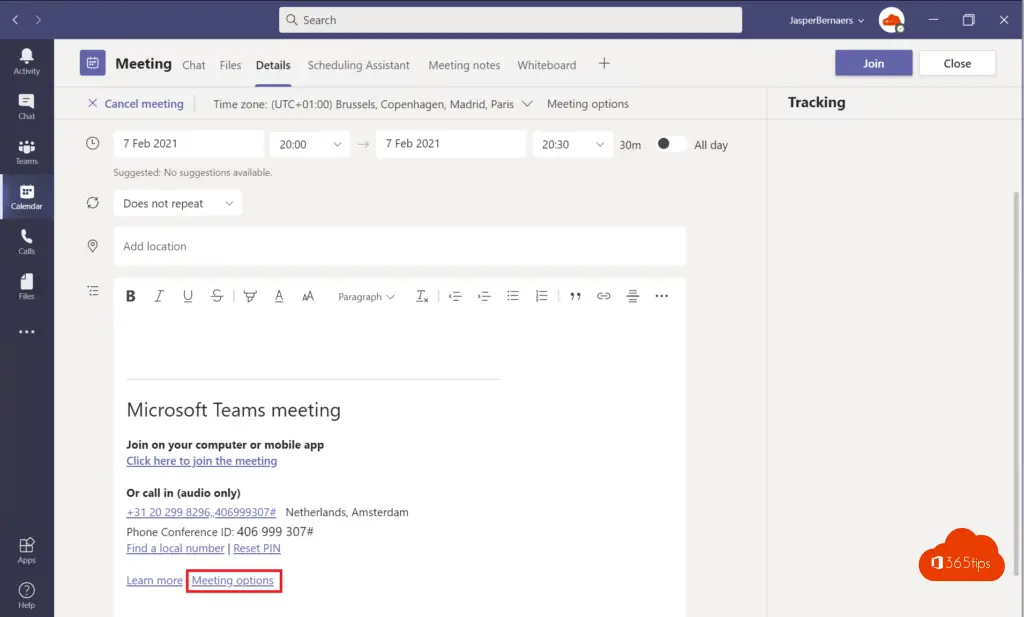 Set the meeting chat capability to your personal preference.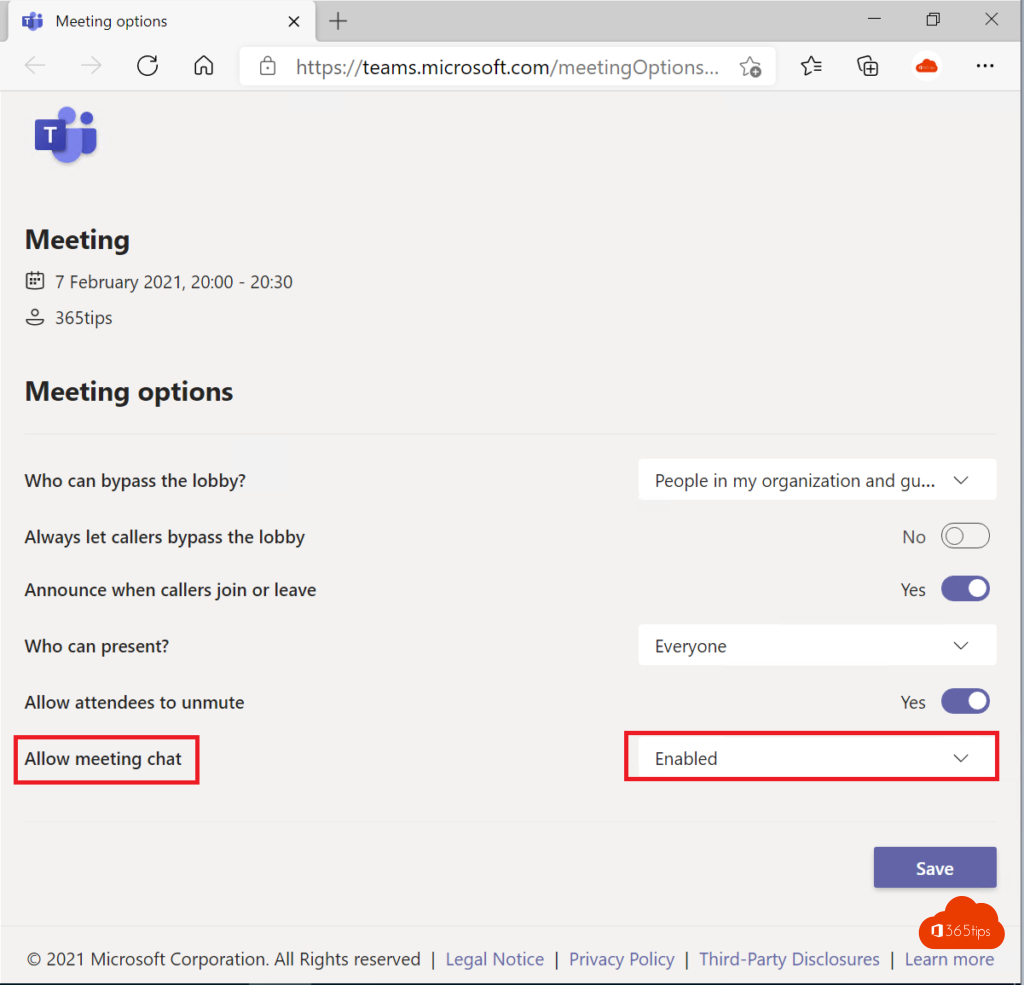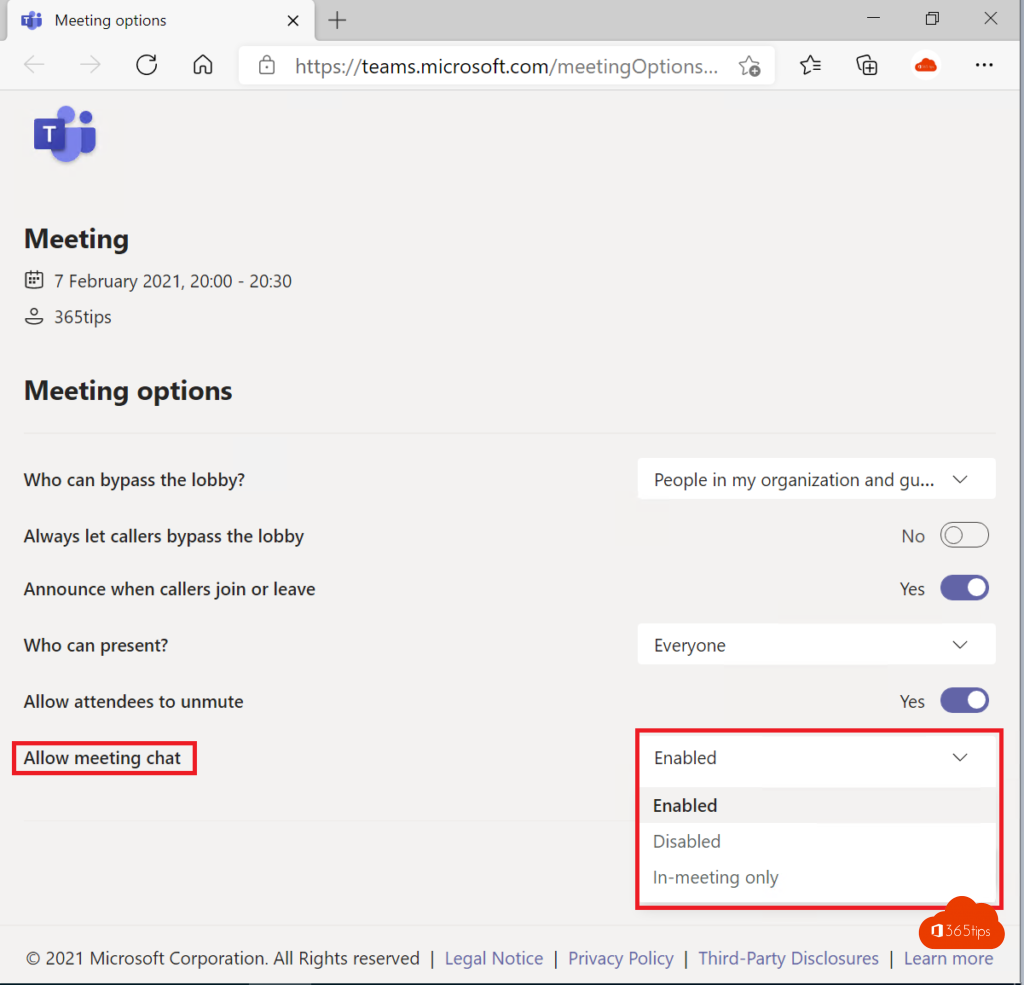 Via Outlook Online block chat before or during a Microsoft Teams meeting.
Browse To: https: //outlook.office.com - Choose links - Calendar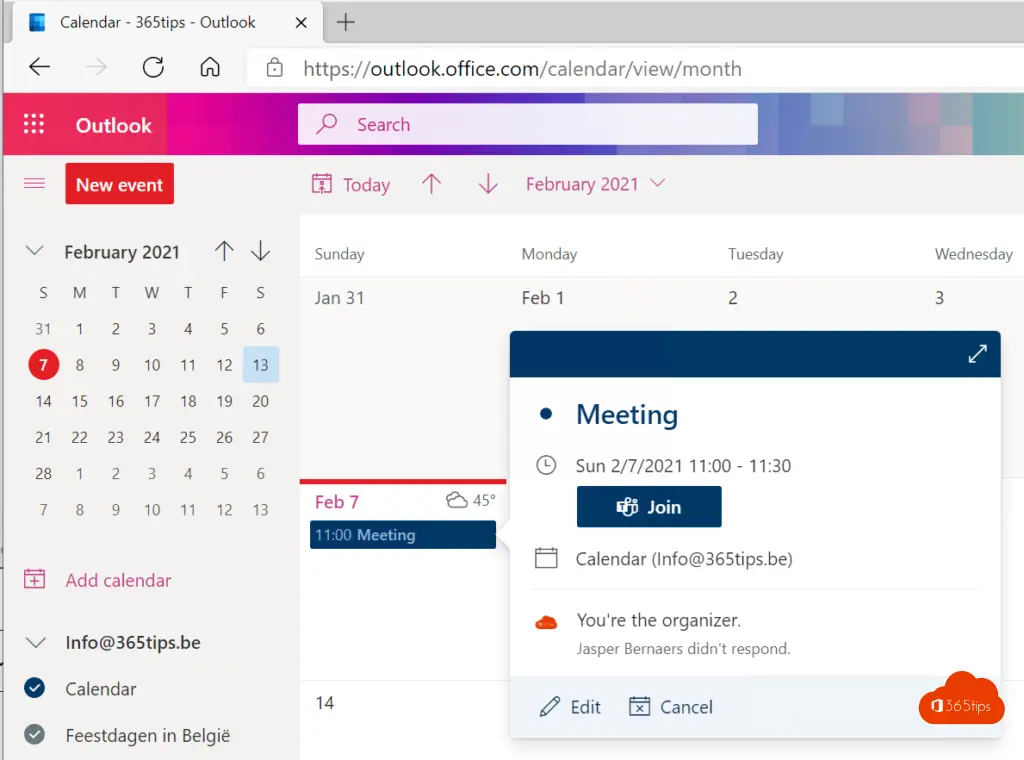 Select the desired meeting and then press: 'meeting options'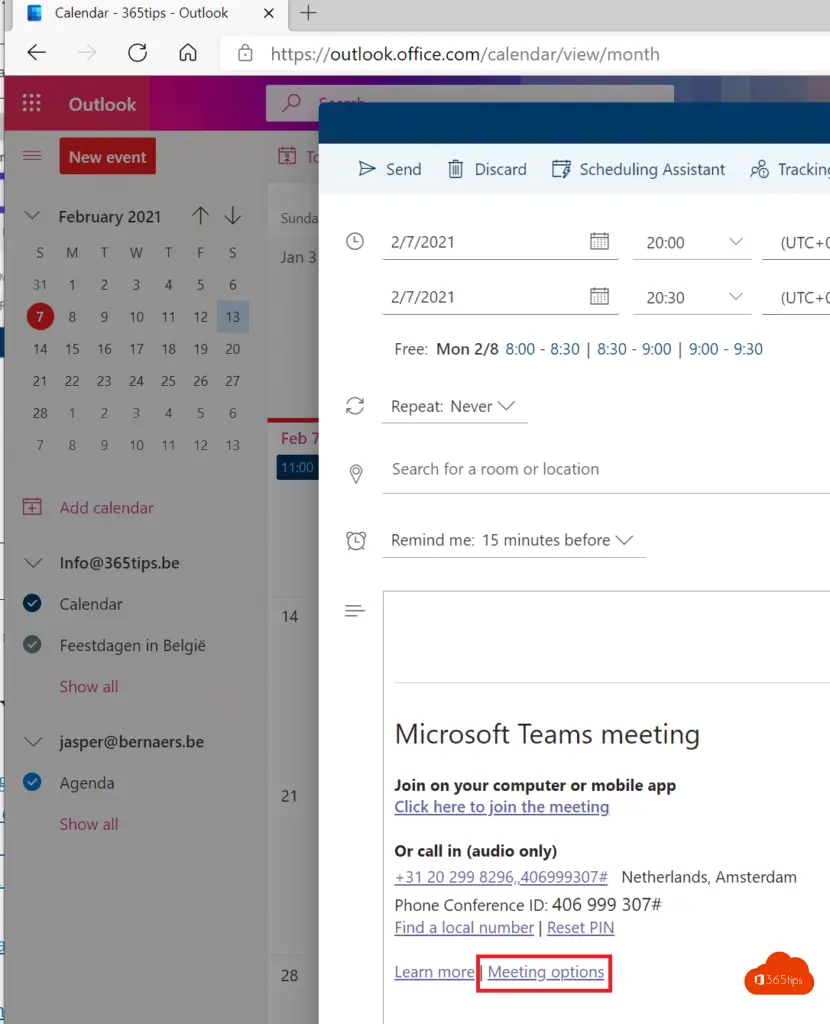 Adjust the settings in your web browser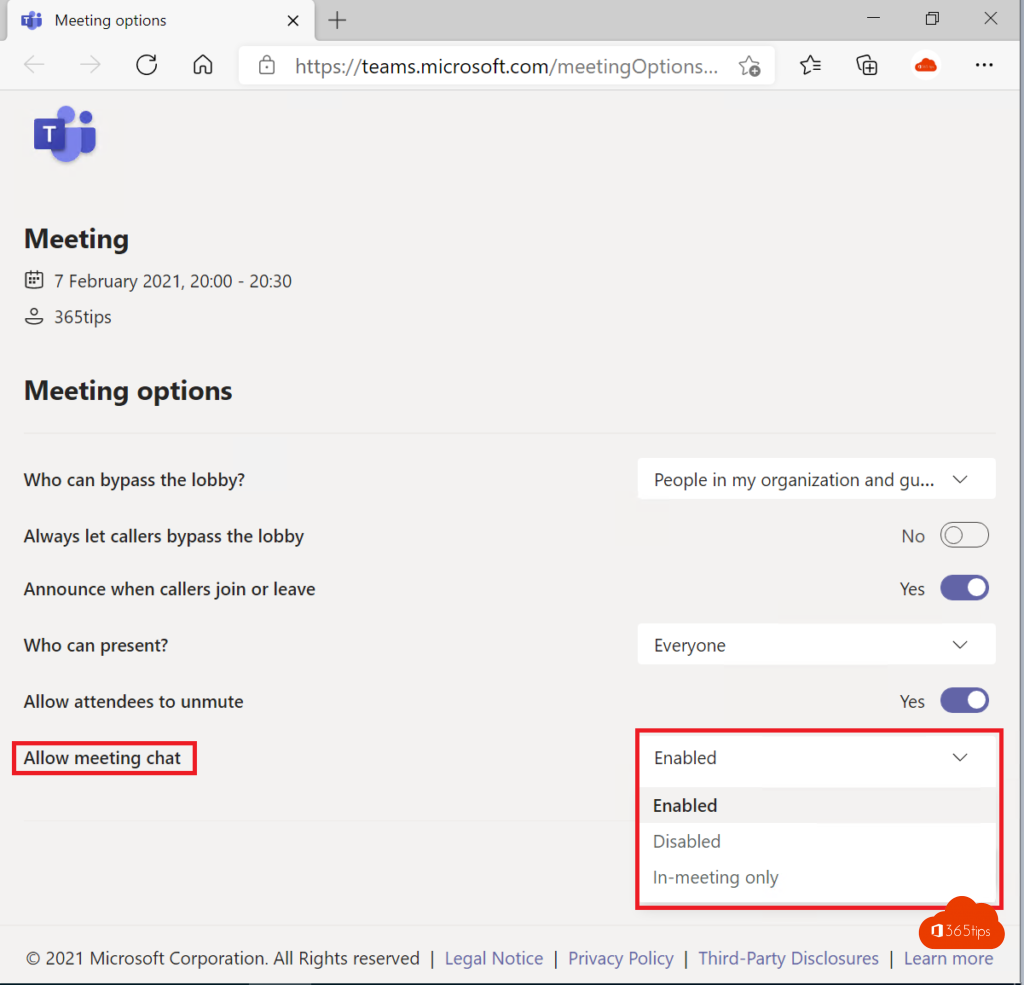 Other blogs about meetings
Stop a Teams meeting for everyone simultaneously
Making external people presenters in a teams meeting
Guide: telephony Microsoft Teams landlines and recording calls
Disable Meet-now in Teams so students don't start a meeting
February 2021 - block download of recordings in meetings with Microsoft Teams
save meeting recording automatically in OneDrive For Business! - Microsoft Teams
Enable new Teams meeting experience for together mode
Tagged: Manual, Collaborating with Microsoft Teams