How do I turn off "stay logged on" for everyone in Microsoft 365?
How many times a day do you see this page? "Stay signed in?"
Do you want to disable this page? Via this blog the instructions to do so properly.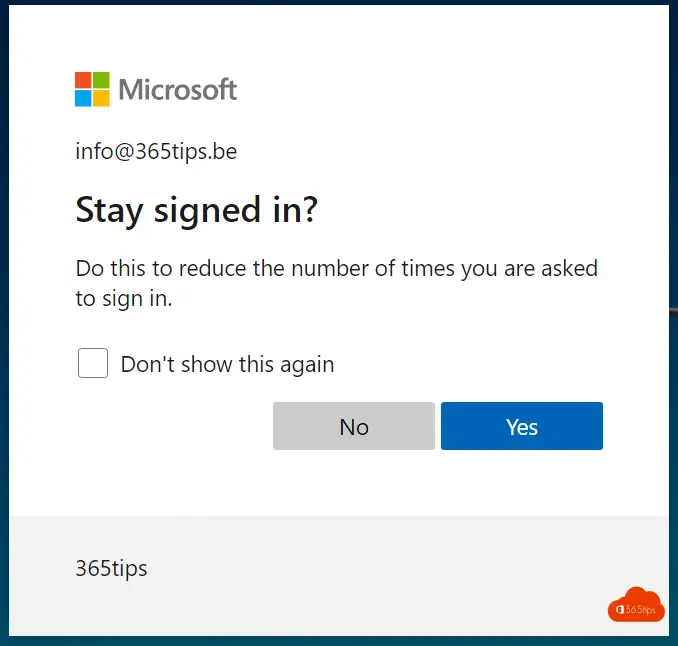 Do this to reduce the number of times you are asked to log in?
When is this notification required?
If you have not implemented Single Sign-On on your devices via Windows 10 (Azure AD Join) or Edge.
If you do not have SSO capabilities, it may be better to turn this function on.
Instructions for disabling this feature
Browseto: https://portal.azure.com
Press in Azure AD on Company Branding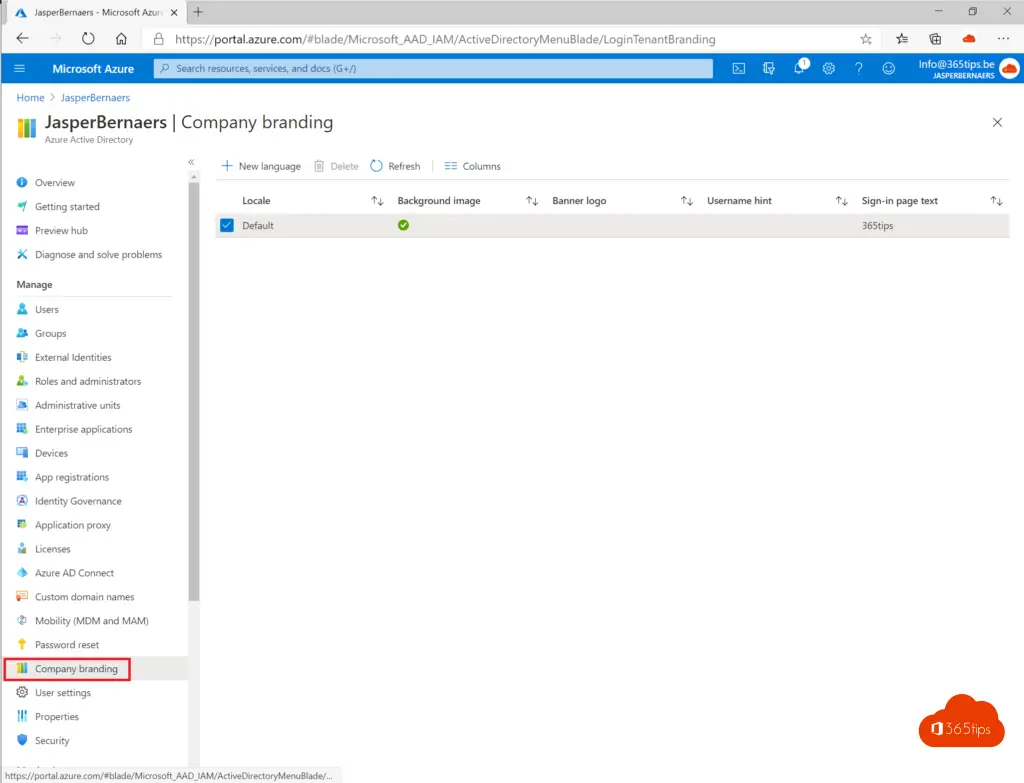 Select Default.
Disable logged in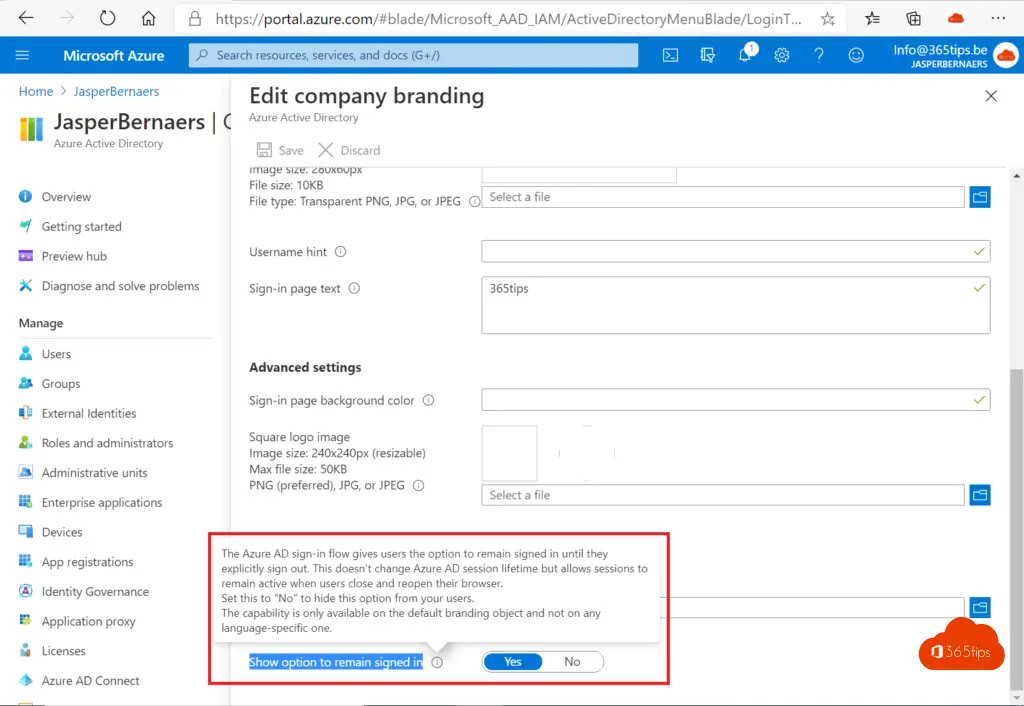 Why switch off?
If this notification could become annoying and the added value no longer outweighs it. An experiment is recommended to be sure that it will increase user-friendliness.
Also read
Azure Active Directory blogs
Guest access will be automatically enabled on 8 Feb 2021
Add a "Chat with me at Teams" link to your email signature
Disabling Chat in Microsoft Teams
Tutorial: Deleting a Chat in Microsoft Teams