Configure automatic login + sync in Edge with intune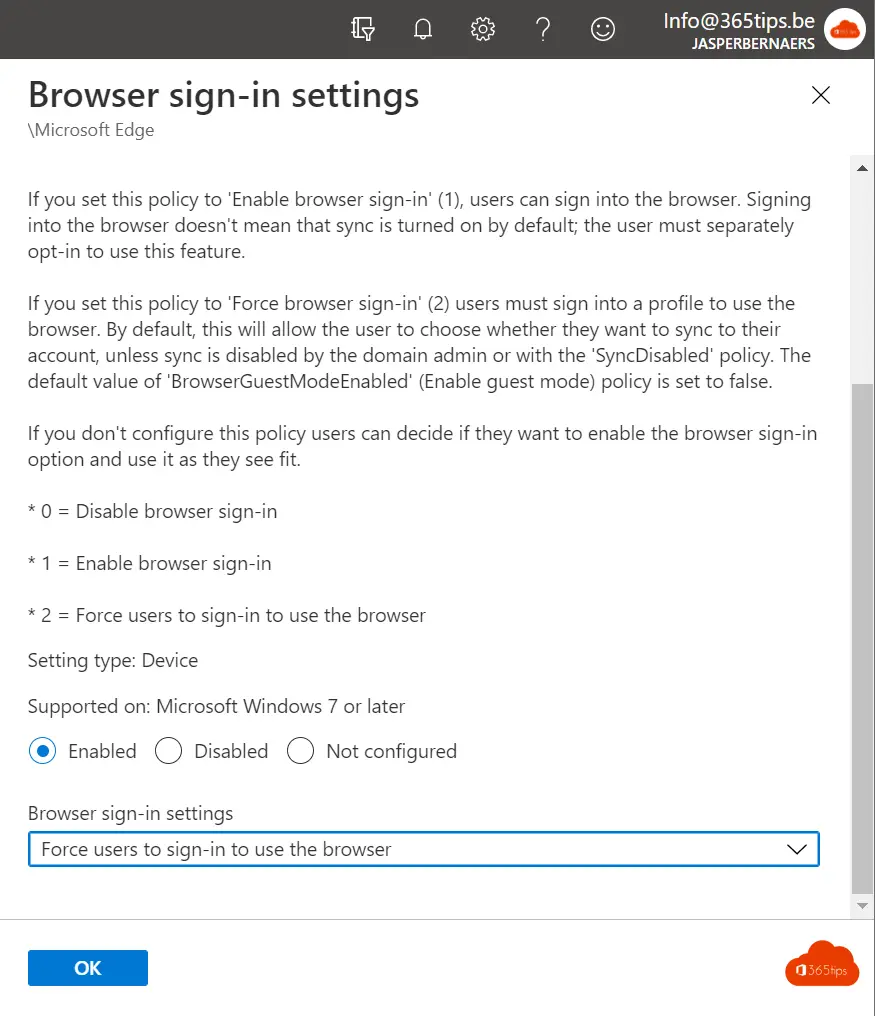 Logging in to the browser does not mean that synchronisation is enabled by default; the user has to log in separately to use this function. (1)
If you set this policy to "Force browser login" (2), users must log in to a profile in order to use the browser. By default, this allows the user to choose whether they want to sync with their account. (2)
If you do not configure this policy, users can decide whether to enable the browser login option and use it at their discretion.
0 = Disable browser sign-in
1 = Enable browser sign-in
2 = force users to log in to Edge
The installation of Microsoft Edge - via Intune
First of all, install Microsoft Edge via Endpoint manager. This can be done via this blog.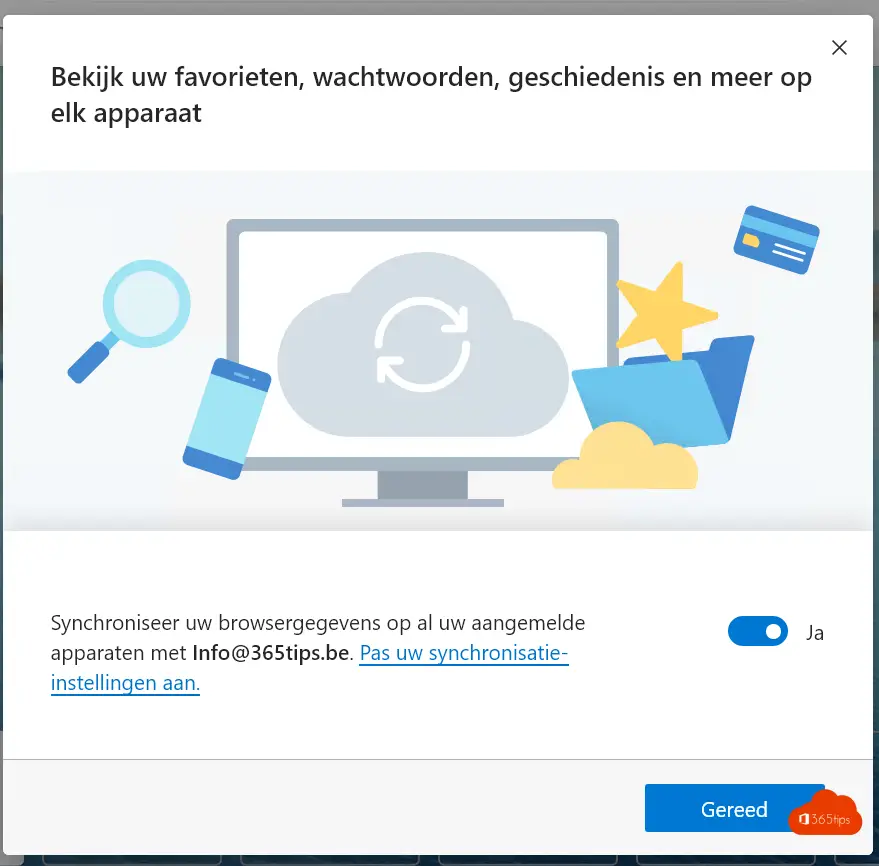 Configuring the intune profile
Browseto: https://endpoint.microsoft.com/#home to open the endpoint manager portal.
Press Devices -> Configuration profile -> Create profile -> Windows 10 -> Administrative Template
Under Configuration settings, select: Browser sign-in settings
Enabled
Force users to sign-in to use the browser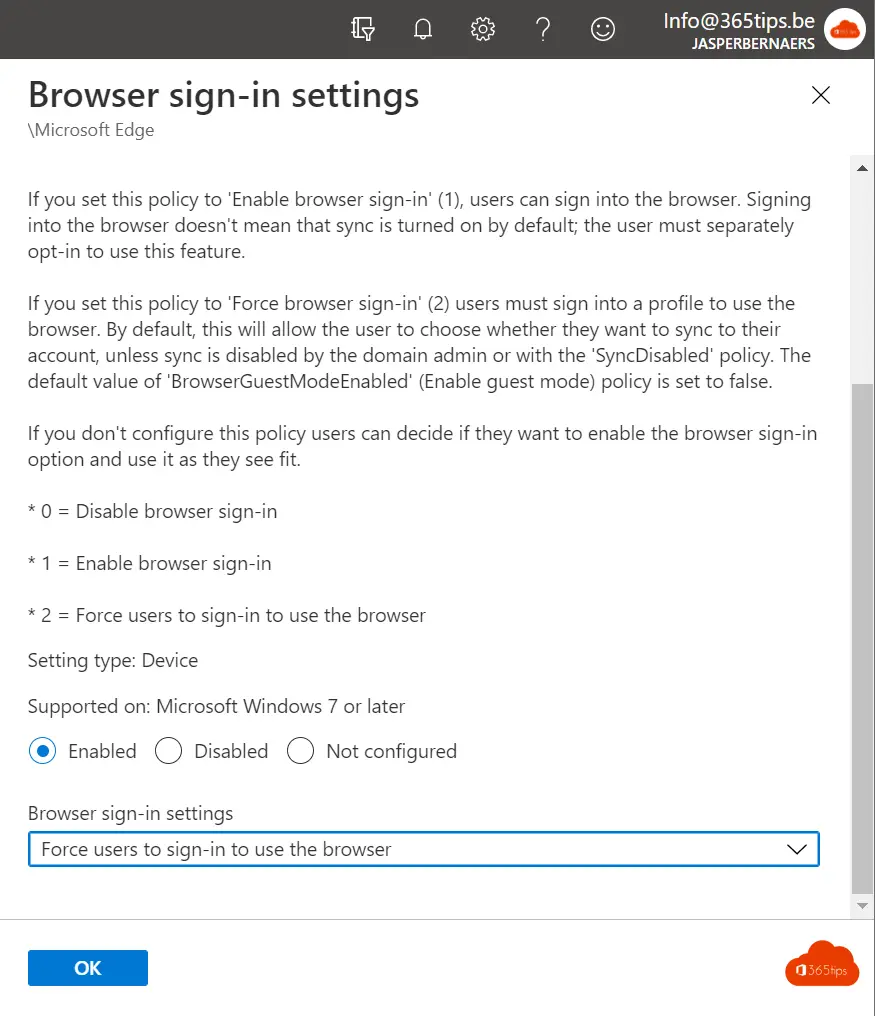 Assign this policy to the desired group.
Other endpoint manager blogs
Install Microsoft Intune Company Portal on all computers
Automatically set Google as default search engine in Edge Browser
Test Windows insider ring with Microsoft EndPoint Manager - Intune
Export Intune policies from tenant to tenant - Workplace Concierge
delivery optimisation best-practises for Microsoft EndPoint Manager