Outlook Connectivity Update for Office 2013 and 2016 - EXO MC229143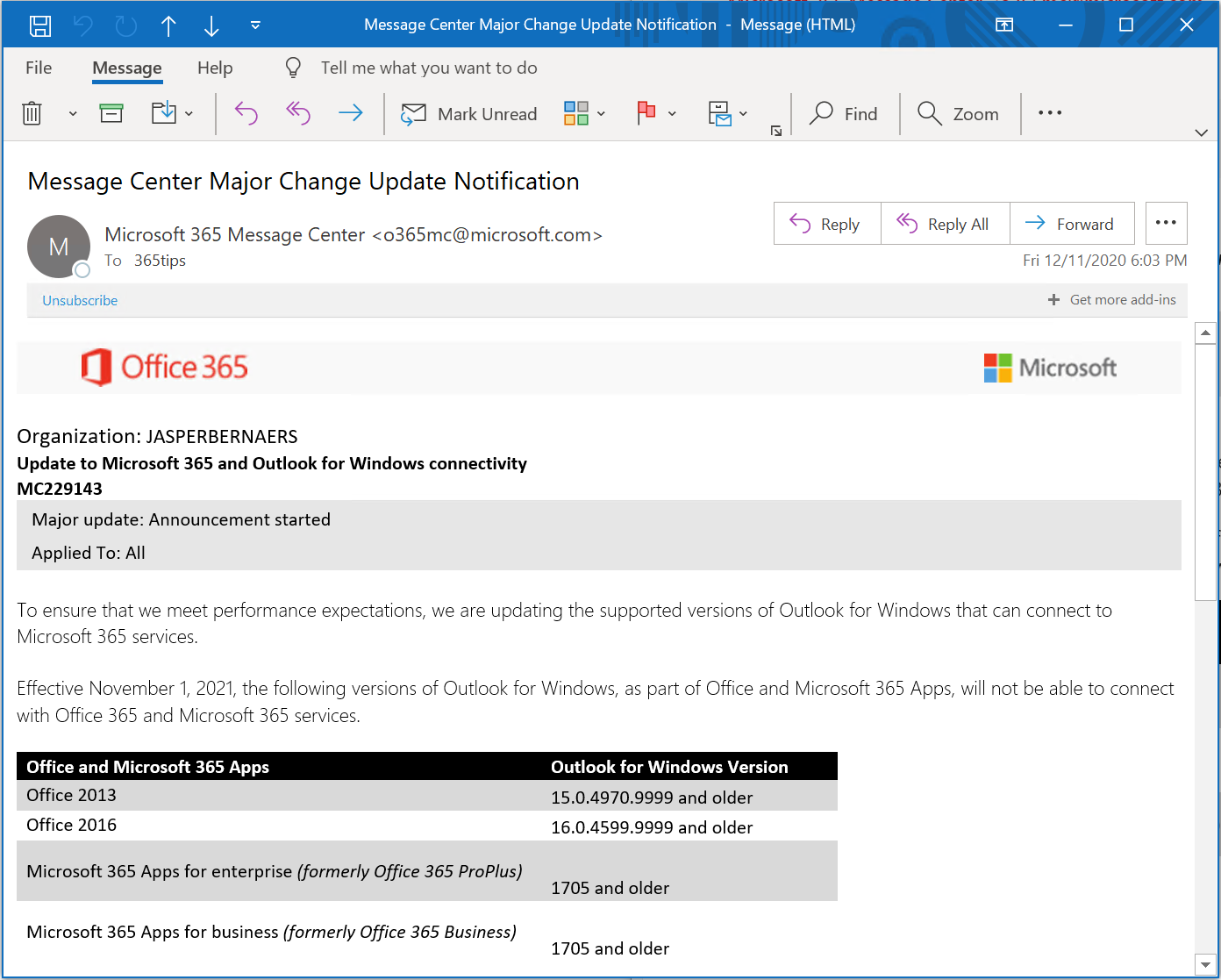 You already saw it in the Office 365 tenant With Major Changes. Updating to Microsoft 365 and Outlook for Windows connectivity (MC229143) is required by Nov. 1, 2021.
In this blog, I explain how to check software versions in different ways.
These versions will no longer be supported as of Nov. 1, 2021
Office 2013 under 15.0.4970.9999
All versions of Office 2016 16.0.4599.9999 and below.
Neither does Microsoft 365 for Enterprise (ProPlus) older than 1705.
1. Manually check what versions you have?
In Outlook or Word, Excel, PowerPoint you can manually check what versions you have.
Press File - Office Account.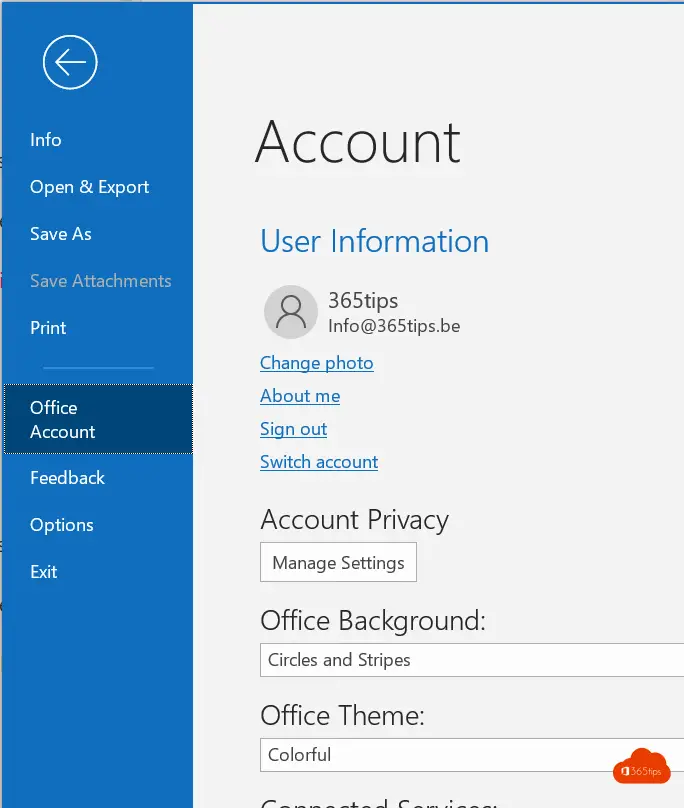 About Outlook - Version 16.0.X -> This is good!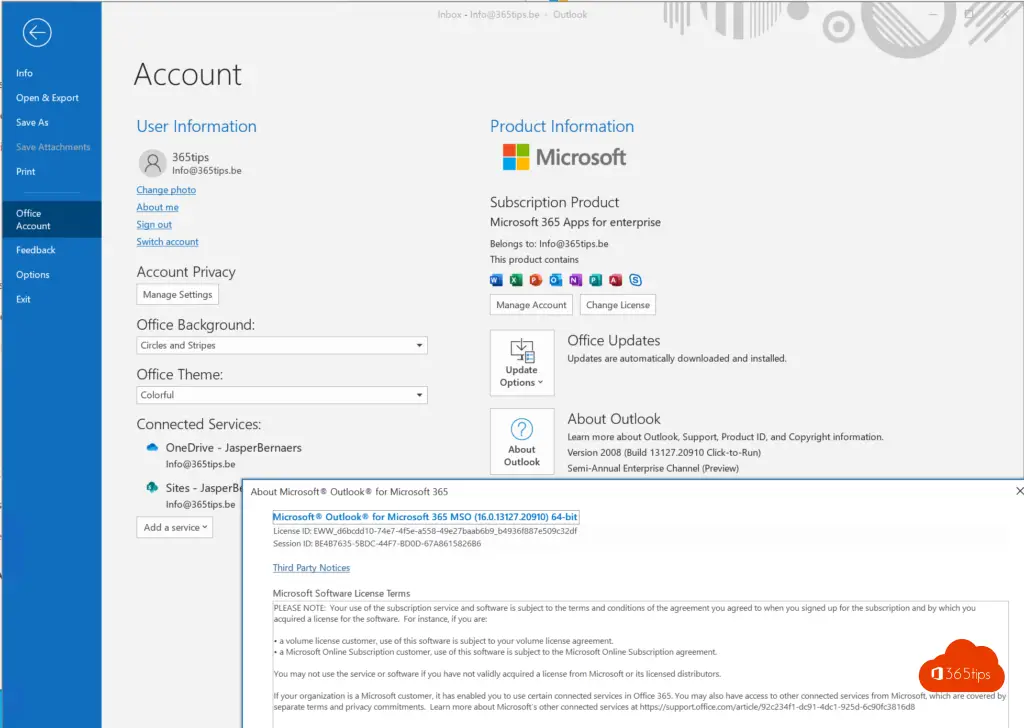 2. In Microsoft Intune - Endpoint manager
Only if you have deployed Office 365 Apps (ProPlus) through Intune can you see the status of the upgrade on the clients.
No real fact-checks but enough to be sure that 95% of all devices have the correct Office 365 version.
3. In Microsoft SecurityCenter
Browse to: http://securitycenter.microsoft.com or Browse directly to: https://securitycenter.microsoft.com/software-inventory
This can only be done with Microsoft 365 E5 license OR Microsoft defender for endpoints.
All portals can be found here.
4. MAP Toolkit from Microsoft
Microsoft Assessment and Planning Toolkit is a free analysis solution to scan inventory across all devices connected in the network. (Software Assessment)
You can download it at: https://www.microsoft.com/en-us/download/details.aspx?id=7826
Instructions and examples in this blog post.
Also read
Block synchronization of specific file types (OST files)
Configure automatic login + sync in Edge with intune
Analyze users, servers & workstations in Active Directory
Update all Windows 10 computers with Microsoft Endpoint Manager
Change primary user - EndPoint Manager/Intune

About the author
Tagged: Microsoft Outlook, Microsoft Windows